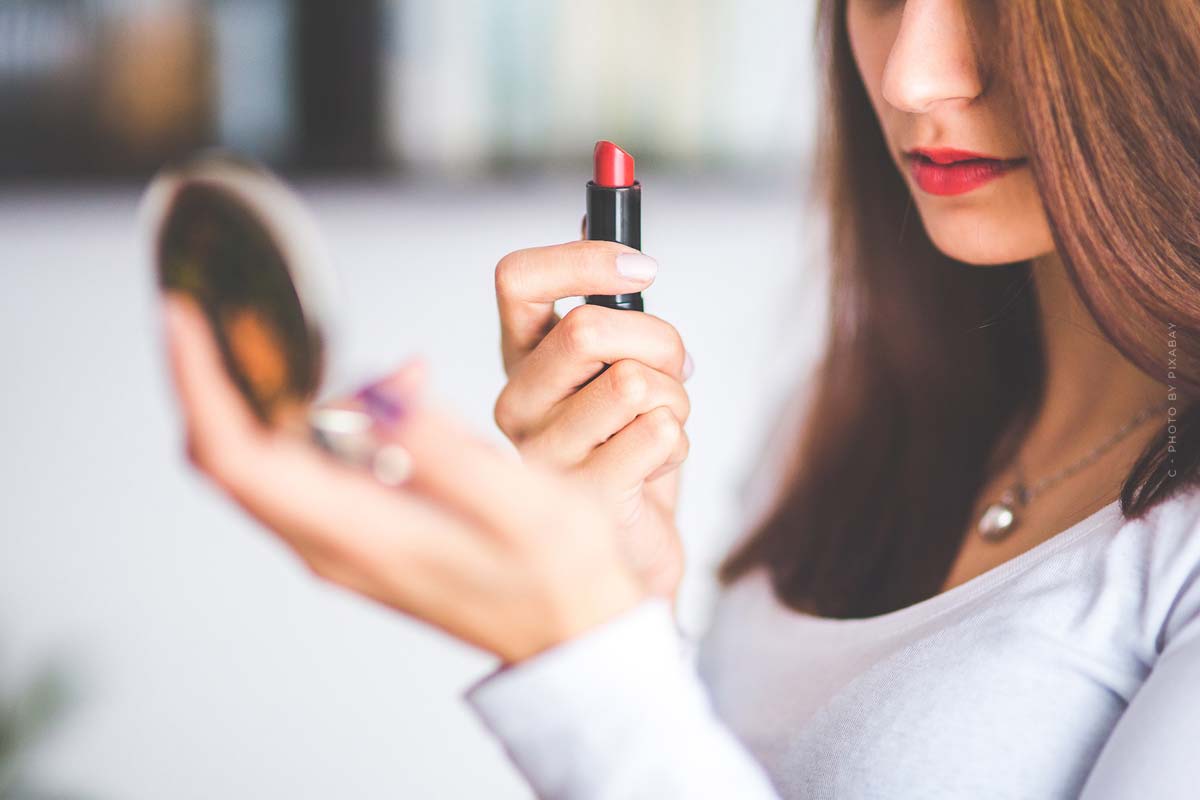 Daisy Paige is the youngest, upcoming digital supermodel from Los Angeles. She already has a modeling contract with LIPPS LA – a well-known modeling agency from California. Daisy was created by the start-up company Spark CGI. Lipps LA is known for working with famous faces like supermodel legend Helena Christensen, rapper Cardi B and rocker Courtney Love. Daisy is marketed by the agency together with her other talents. CGI and her agency hope to enter an age where people in many traditional roles will coexist with CGI characters. Go back to all: Virtual influencer.
+ AD + Kennst Du schon?
Daisy's character as a virtual model
Daisy has an extraordinary and perfect appearance with her brunette hair and many freckles. She comes from East London, to be exact from Stepney. Her clothes have been created on the computer. Apart from being a model, Daisy's mission is to be an actress, present fashion and influence and entertain her future followers.
Who do you stick to when you want to rock the fashion industry? Clearly, to those who have already made a name for themselves there. Daisy can get excited about other models, her idols are supermodels like Kate Moss or Cara Delevingne or Kendall Jenner. But Daisy Paige's career is still very fresh and new in the world of fashion. She is currently the only virtual model at Lipps LA.
Daisys Qualitytime
When Daisy is not kickboxing, she may be at home watching a nice old movie. But the 19-year-old model is sporty through and through: Anyone who now thinks that kickboxing is her only sporting activity is clearly mistaken. Daisy likes to cruise around on her bike in her free time or even does motor sports. With so much variety, she certainly does not get bored very often. Daisy also has a good eye for retro things, which she also likes to collect. High fashion is her thing. But that doesn't mean that she doesn't like to be in casual clothes.
First digital supermodel, under contract with Lipps LA
Daisy Paige is 19 years old
Kickboxing is her thing
Daisy Paige's life has not always been as glamorous as it is at this moment. It is characterized by her hard past, in which she had to experience and witness some things. And this although she is still very young. Some of Daisy's people were forced to join gangs where they were mistreated and bullied. That's why Daisy hates the bullying so much.
References
Luxury fashion retailer YOOX – Daisy presents fashion as a virtual dressing doll & Accessories
Daisy goes Instagram?
According to Lipps LA, Daisy probably already has about 8400 followers on Instagram. This is a good start. But Daisy Paige's account on Instagram is no longer available? Why? Has Daisy changed her mind about modeling? Maybe she would like to start a career in motorsports after all? She certainly doesn't need many pictures on Instagram with a green tea in her hand. What is going on with Daisy? Has anyone heard from her? Some kind of sign of life?
The reasons for her absence on Instagram can be many and varied: From stress with her best friend to simply social detox. No one knows if we will ever know the real one. But maybe she will return to the world of social media soon. In any case, it remains exciting.
Influencer Marketing – the future is today
Influencers have been around since before yesterday. Many have already established themselves in the industry and have found good cooperation with advertising partners. For Influencer marketing there are already some agencies that specialize in this field. One of them is for example SocialMedia One. This is about the agency trying to introduce the right influencer to the right customer. Of course not every influencer is the perfect match. After all, it depends on whether the customer fits the influencer and vice versa. For example, it would certainly make little sense to introduce an influencer who gives cooking tips to a fashion company.
Just as it plays a big role that the influencers are first supported and promoted by the agency. After all, influencers are a dime a dozen. That's why it depends, for example, on what kind of personality is behind the person in question. Somehow you have to stand out from the crowd. You can find out now who does that in any case.
Virtual Influencer in the making
At second glance you can see: Something is different here? But what? The term you are probably looking for is "virtual influencer". They almost look like real people. But they are not humans, but computer-generated avatars. They can play the role of an influencer themselves, or even model. That is, what real humans do.
And also virtual influencers can be super individual. Just like Daisy Page: She has her own interests in her life and her own past. So every influencer can be different and maybe also address other people.
You can follow Zoe, Bella and Co. on Instagram or watch them on international catwalks. With these new models of the new generation many possibilities open up. The appearance can be configured. If you don't want to, then you don't have to get older. Who did not want to be young? The latest technology makes this wish possible for the new models.
Information about Zoe and Bella can be found HERE.
Virtual influencers like Lil Miquela have already made it far: She already has a few songs. Her Instagram account entertains her followers with many pictures.
Interesting facts about Lil Miquela can now be seen HERE
90s, 00s and what now?
Supermodels of the 90s like Cindy Crawford or Claudia Schiffer and Gigi Hadid and Kendall Jenner of the 00s are super famous. But now the virtual models like Daisy Paige, Shudu or Bermuda are added – the models of the 20s. So we can wait and see if these models have what it takes to establish themselves as supermodels. An interesting development that we can follow in the coming years.
You can find more about Cindy Crawford HERE
+
https://fivmagazine.com/wp-content/uploads/2020/09/virtuell-model-mode-rot-lippenstift-spiegel-kette-1.jpg
800
1200
Lisa-Marie
/wp-content/uploads/2021/08/fiv-magazine-logo-2021-fashion-interior-apartment-house-vips-mode-einrichtung-wohnung-haus-prominente.gif
Lisa-Marie
2020-09-28 07:00:05
2021-01-19 11:47:06
Daisy Paige: virtual model, leisure & social media