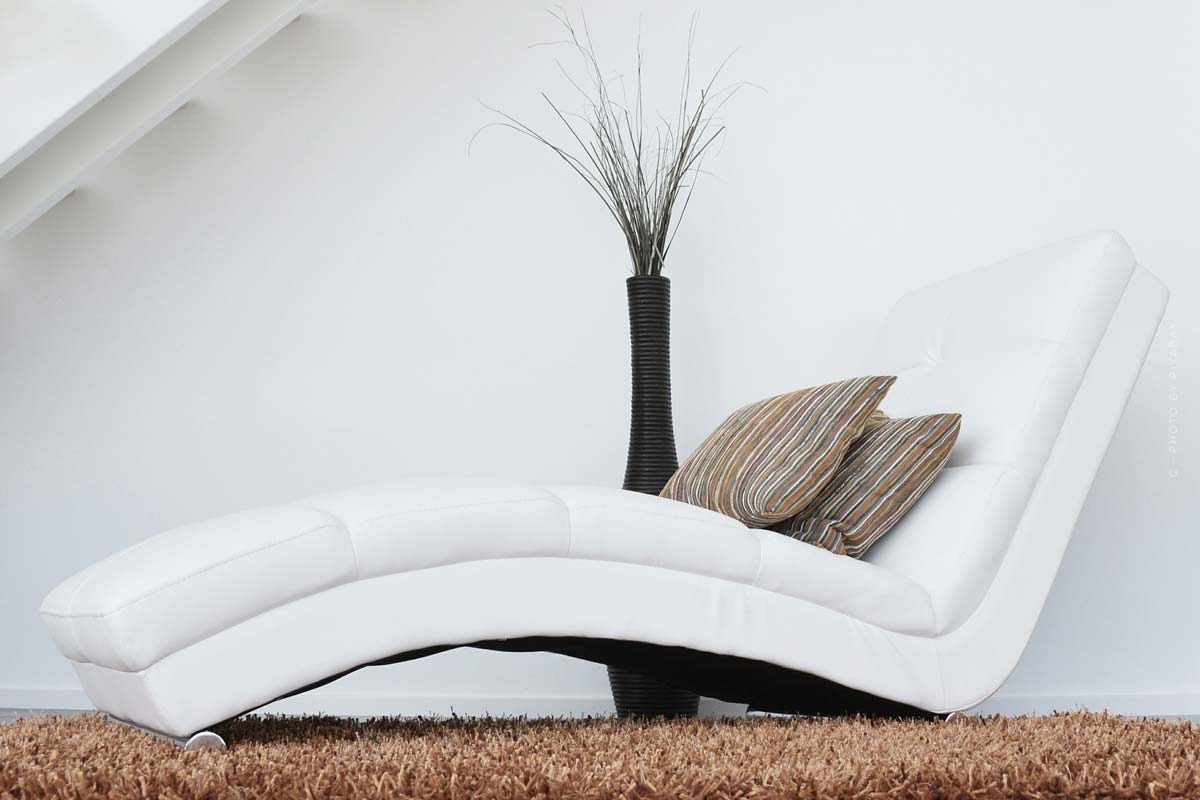 Edra Interior: Italian furniture designers create sofas, armchairs, couches and more
Edra Interior – In the late eighties the journey of the small company started with the aim to revolutionize high quality luxury furniture. What didn't exist yet was created and detailed with the help of the masters of their trade. To achieve their goals, the architects of Edra are not afraid to draw inspiration from other fields, such as space travel. This is how the pieces of furniture from Edra get that special something. The furniture is not only to be found in private homes. Many exclusive restaurants are furnished with the versatile creations and the innovative, exciting ideas have led to the designs also being displayed in museums. Tip: Are you interested in interior design and interior styles? Then take a look at the overview pages: Furnishing rooms & interior styles XXL.
Edra Interior: Interior design inspired by nature
Edra, like many designers, wants to create something new with their furniture. The small company from Tuscany has made it its mission to offer its customers unprecedented furnishings that are not only high quality and made of fine materials, but are also customizable.
Tip. All luxury brands for the perfect interior from A-Z you will find in our comprehensive XXL article furnishing brands
Smart Cushion: The focus is on the customer
The Smart Cushion technology was created to allow the end user to give the furniture their own finish and even go so far as to allow anyone who takes a seat on Edra's pieces to customize it to their personal needs. The Smart Cushions are equipped with an invisible frame, which offers the option to fold the cushions individually and thus provide a comfortably soft place for everyone.
Rose Chair: soft sea of flowers as upholstered armchair
With the Rose Chair, the name says it all. The designer Masanori Umeda was inspired by the lush blossoms of the rose and designed a unique chair that immediately shows where the idea comes from. Each petal cushion is made individually and arranged together with the others in such a way that there is no doubt as to whether the chair is at all comfortable. You literally want to throw yourself into this sea of flowers.
The chair is also well suited, for example, as an alternative to the Valentine's Day bouquet of roses. Who wants something that lasts longer and gives at least as much pleasure can consider falling back on the exclusive piece.
Getsuen: Flowering armchairs with unique selling point for living room or hallway
Not only the rose, but also the lily feeds Masanori Umeda with ideas for new furniture. The Getsuen armchair stands on three legs, with one replicating the base of the stem and the other two representing petals. Thus, the illusion of the reclining lily flower becomes perfect.
Furniture like sculptures: armchairs, chairs and seats
The specialists at Edra see themselves not only as designers, but also as artists. This leads to the fact that each piece of furniture becomes a work of art in itself. What seems unusual and fancy at the first moment, can be recognized as a special feature upon closer inspection.
Ester: Acrylic armchair with that special something
Half-round acrylic armchairs are neither special nor something that is associated with high quality. However, Jacopo Foggini has made something out of this retro classic that not only fits into somewhat grey-looking apartments, but also fits into any environment. The Ester armchair is made of fine polycarbonate cables, which promise stability, but at the same time ensure that the armchair is extremely light.
Depending on the colour, the chair is almost reminiscent of a kind of wickerwork and can also be combined with antique furniture. A true all-rounder.
Alice: Indoor and outdoor seating
Also from the creative pen of designer Jacopo Foggini comes the Alice armchair. Foginni has a fable for colors and shapes, which is especially evident in this piece, because the lightweight armchairs are made exclusively of the polycarbonate mesh and combine bright colors in itself. Moreover, the chairs are suitable for both indoor and outdoor use.
Sofas from Edra: Soft and cloudy upholstered landscapes
Couches offer so many ways to make the living area more inviting and a little more comfortable. A place you want to throw yourself into. Or also a place where you can have your peace and quiet, should you feel the need to be alone. For all these scenarios Edra offers the right object.
Standard sofa: classic without boredom
After the exciting designs of Boa and Rose, for example, Standard does not stand out with its name alone. But it is exactly this object that carries the Smart Cushion technology. So you have cushions and pillows that seem simple compared to the other design pieces, but never boring, because they carry so many options of individualization that it is hardly possible to talk about standard here.
Pack: Separated from the polar bear
For a cozy sofa landscape in which you can sit opposite each other I the Pack Sofa probably rather not suitable. The reason for this is the large plush polar bear resting on the middle of the bench, which ensures that you can only sit around him and also functions as a backrest.
Boa: interwoven upholstery tubes
The familiar sofa is supposed to be like a nest of cushions. It has no recognisable frame and leaves it open whether you want to sit down or lie down. Not only do downs provide the optimal upholstery, but the cover made of soft velvet also leads to a particularly comfortable sitting experience.
Edra beds: good nights with Eco-Fur and Gellyfoam
The sleeping place, some assign it a greater importance, some a lesser one. Many have their own special requirements, depending on their personal needs for a restful sleep. That's why Edra offers a wide range of beds to meet all requirements and ensure beautiful dreams.
Cipria: Bed in a fur coat
The four soft cushions that form the headboard of this bed frame are reminiscent of powder puffs. Velvety soft and fluffy. For some, the bed with its Eco Fur cover may be a little too fluffy. Nevertheless, there is no doubt that you can spend precious hours alone or as a couple in this bed.
Favela Bed: A place to feel good
Here I am a person, here I fall asleep – or something like that is probably the motto of this bed, which shines with simplicity and restraint. Because the person on the bed should be the focus. Nevertheless, the bed frame is the end product of a while of elaborate handwork in which the individual boards of the headboard are glued and nailed together. The result is something reminiscent of a firewood wall and thus almost has something rustic.
Corallo Bed: The Steel Throne
The headboard of the Corallo bed is forged from resistant steel and is reminiscent of a coral reef. This structure also continues around the mattress and makes the bed float in the air. This completes the trinity of bedstead materials and shows that really everyone who is looking for a special piece of furniture for their personal needs will find what they are looking for at Edra.
Coffee tables: explore earth and universe with Edra
To use the full potential of a sofa, it is a good idea to position one or more sofa tables in front of it. Edra has some very special designs that not only help to create a beautiful centre for the living room, but also tell their own special story.
Coffee table Baghdad: architecture and interior design merge
Inspired by the Iraqi capital, this table is reminiscent of the metropolis' city map and guarantees to be an absolute eye-catcher thanks to its industrial, unusual exterior. It should be said, however, that this table does not fit into every environment, but rather fits into modern homes.
Brasilia: Reflective coffee table
The surface of this table consists of many different sized mirror pieces that form a mosaic. The advantages of this are that instead of absorbing light, the table reflects it, helping to make the room appear brighter and more welcoming. It also provides a neutral, versatile appearance that allows the owner to place the table in different environments.
Full Moon coffee table: To infinity and even further
This table with a top of alabaster is supposed to remind with its semi-transparency of the splendor of the full moon. an illusion that absolutely succeeds and make the table unique. The high quality of the alabaster can be seen at a glance, making it possible for everyone to see what a special piece the coffee table is.
Video: Exhibits and furniture in the virtual tour
In addition to exhibitions in museums, Edra also offers the possibility to view their furniture up close in exclusive showrooms. There, a selection of the beautiful pieces is optimally presented and, above all, it is possible to explore the different variations in the form of fabric samples. Of course, you can also try out the Smart Cushion technology.
We've picked out a sneak peek of one of these showrooms for you, so you can see for yourself what your stay there might be like.
You will also get to see designs that have already been mentioned in this article. Which ones we have listed again for you. In addition, FIV has put together a Pinterest board of Edra for you to look at and get inspired.
Ester armchair
Rose chair
Standard sofa
Brasilia Table
Pack sofa
https://fivmagazine.com/wp-content/uploads/2021/01/edra-interior-einrichtung-moebel-sofa-sessel-haus-wohnung-einrichten.jpg
800
1200
Lisa-Marie
/wp-content/uploads/2020/07/fiv-magazine-news-instagram-youtube-tiktok-influencer-fashion-interior-jewelry-real-estate-tips-help-logo.png
Lisa-Marie
2021-01-25 07:00:23
2021-01-25 07:00:23
Edra Interior: Italian furniture designers create sofas, armchairs, couches and more