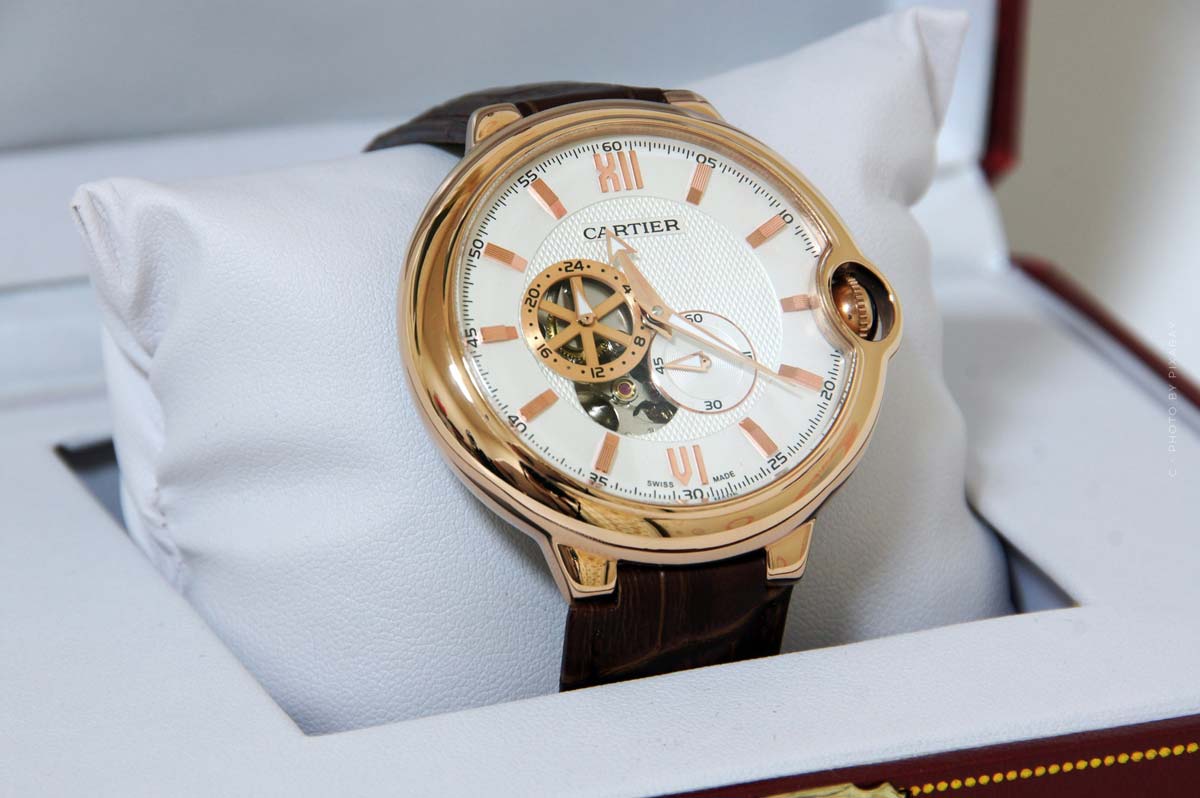 Cartier: Assortment, History & New Collection
We all know the brand name "Cartier" and imagine a luxurious jewelry label. However, many people do not know that the billion dollar company started out in a small Parisian street. Today, Cartier's customers include many people from young to old who are enthusiastic about the brand because of its unique design and high quality. But what is really behind the luxury company and what does Cartier stand for today? All this and much more you will find out in this article!
Cartier
How was the world-famous luxury product Cartier created? It all began in Paris, in a small side street. At 29, rue Monturgeil, Adolphe Picard owned a jewelry workshop. In 1847, Louis-Francois Cartier took over the business. Picard was Cartier's teacher at that time, who taught him how to make handmade jewelry. After Picard's retirement, Cartier's son, Alfred Cartier, convinced him to offer wristwatches that were also made. The business went well. Cartier was so successful that the French Empress Eugenie became aware of him. After he moved his store to the Boulevard des Italiens in 1859, Princess Mathilde also became his customer.
Trademark
Unique watches became the trademark of the jewelry workshop. In 1898, also son Alfred Cartier entered the watch business and enriched it with many creative ideas. Alfred came to the conclusion that from then on they should also include pendulum clocks in their product range. Around 1900, the Cartier brand's famous classics were created, such as the Santos, Pasha and Tank models. Two other sons of the former managing director joined in, including Jacques and Pierre Cartier. The business grew and as a result opened its first branch in England, London. Two years after opening, Cartier became purveyor to the English Royal Family. The company had its worldwide success with the "Cartier Santos", which was the first wristwatch with a leather strap at that time.
Assortment
Cartier has long since ceased to offer only jewelry and watches. Meanwhile their assortment ranges from perfumes to glasses and leather bags. And all this for ladies as well as for gentlemen! Rings, bracelets, earrings, necklaces, bags, belts, glasses, fragrances and numerous other accessories are in the assortment of luxury goods. There is nothing left of the fact that the company used to offer only jewelry, today! Products of the brand are not only offered by Cartier itself, but also by many other jewelers and online stores.
Here you can find a list of the top 5 suppliers for the French jewelry company Cartier:


FragranceTip.com by FIV
Zamiraa : Here you will find a large selection of fragrances for men and women
Brinckmann & Lange : Here you will find a large selection of wristwatches
Christ : Here you will find a large selection of watches and jewelry
Chronext : Here you will find a large selection of men's & ladies watches
Bucherer : Here you will also find a large selection of watches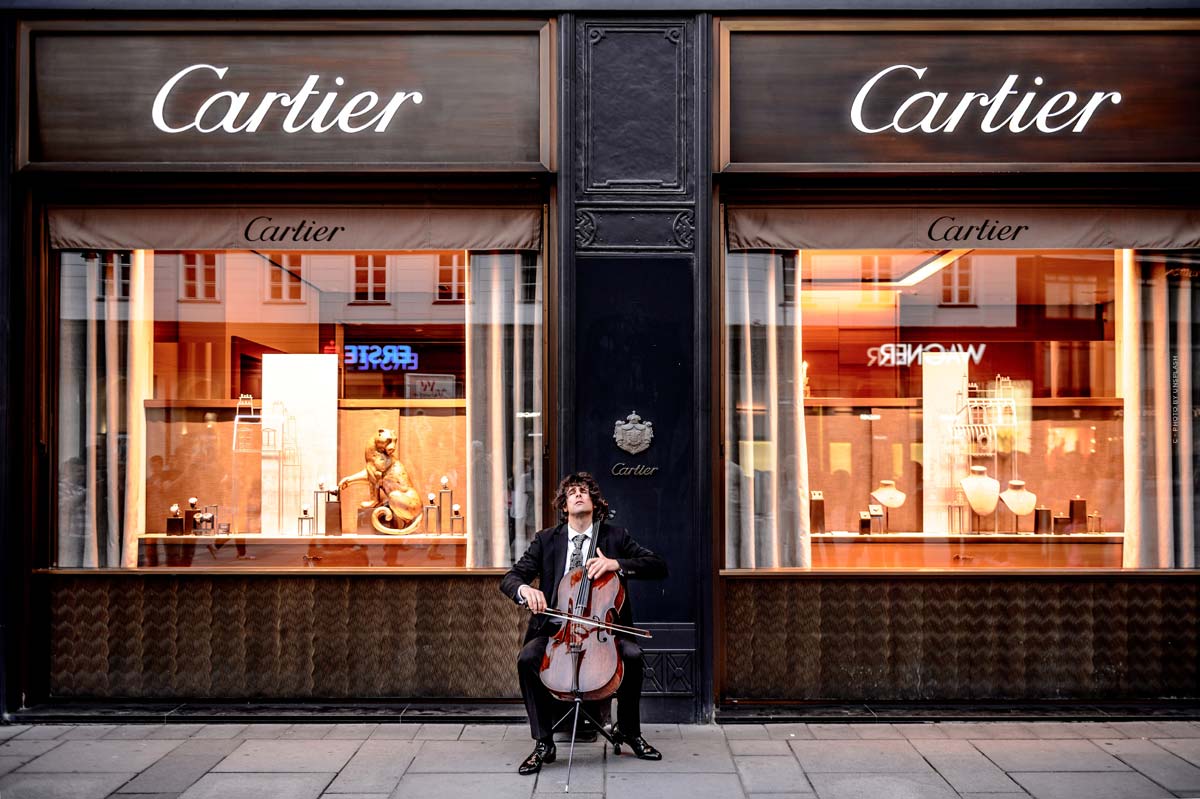 Cartier most expensive/priciest piece
Have you ever wondered what is the most expensive piece of the luxury brand? A diamond panther bracelet designed by Cartier wins this title. The bracelet is made of thousands of diamonds and emeralds and is worth around $7 million. It was owned by Wallis Simpson until the former wife of the British king died in 1968. In 2010, it was then auctioned for nearly $5 million at a Sotheby's auction. The idea for the bracelet was born while Jeanna Toussaint was on a safari tour with Louis Cartier when she spotted a panther in the wilderness. This creation led to a worldwide inspiration for many jewelers: numerous pieces with cat motifs were created. From rings to watches, big cats are still an integral part of the Cartier brand.
The cheapest product, on the other hand, is a simple perfume roller for only 35 dollars. This can be bought on the official Cartier website. The perfume is also called "Panther" and is sold for 75 ml per piece. Full size perfumes (50-200 ml) are also available from the online store Zamiraa, for both men and women. These are in a price range of 40-80 euros.
Preferred collections
Here you will find a short list of the most popular collections of the luxury brand Cartier:
Love Collection
Juste un Clou Collection
Pasha de Cartier
Maillon de Cartier
Clash de Cartier
Pahntere de Cartier
Trinity Collection
Diamond Collection
Cactus de Cartier
Ecrou de Cartier
For Her
Cartier has a large selection of watches and jewelry, as well as numerous other accessories for women. Among them are the classic wristwatches such as the collection "Panthere de Cartier", "Tank de Cartier", "Pasha de Cartier", "Santos de Cartier", "Ronde de Cartier", "Maillon de Cartier" or the "Baignore de Cartier" collection. This luxury brand has everything a woman's heart desires! Wristwatches in silver, gold and rosé as well as different variations of the watchstrap: No wishes remain unfulfilled. Typical for every Cartier watch is the classic and luxurious design. This is not only reflected in Cartier's wristwatches, but also in its jewelry.
Playful, elegant and classic designs radiate Cartiers bracelets, necklaces and earrings. A total of six different collections fulfill every woman's wish! Among them the "Clash de Cartier", "Love", "Trinity", "Juste un cloue", "Panthere de Cartier" and the "Diamant legeres" collections. Did you know that many of these collections are also available for men?
Shoppe Cartiers selection of jewelry for her
For Him
For men, Cartier has an almost identical selection of wristwatches as for women. The only models that differ are the Drive de Cartier and Clé de Cartier collections. All colors are also represented as for the ladies: Almost all watches are available in silver, gold and rosé. The highlight: personalizable watches. This makes them simply a little more special as a gift or as a personal investment!
Are you interested? Then take a look at the large selection of men's watches at Cartier
The "Love" collection, as well as the "Juste un clou" collection are currently among the most popular ranges of the luxury brand. They include rings and bracelets, and are again available in all three colors. The prices vary from a value of 1000 to 16.000 Euro.
Cartier 2020: Pasha de Cartier
This year the luxury brand reissues the cultural object, the "Pasha watch" from the 80s. Cartier had a brilliant idea for the campaign of the new collection! With the help of five inspiring people, the brand created the perfect advertising campaign. Among them are Game of Thrones star Maisie Williams, singer Willow Smith, rapper Jackson Wang, singer Troye Sivan and actor Rami Malek. The goal of the campaign is to showcase the success and creativity of each individual through the new Cartier wristwatch. The watch represents a community of individual personalities characterized by openness, discipline and willpower. Personal success is to be expressed through the new Cartier model. The simple but bright design underlines the message of the campaign very well. Dark blue details and a matching blue sapphire round off the watch. The wristwatch
Campaign
The new Cartier wristwatch stands for one thing above all: personal success. In keeping with the message behind the watch, Cartier made five inspiring young people the face of the campaign. On Youtube, as well as on Instagram, you can find insights into the campaign of the jewelry company. We show you the exclusive interviews with the stars.
Interview: Willow Smith
The American singer and actress Willow Camille Reign Smith is known as the daughter of actor Will Smith and Jada Pinkett Smith. In her interview with Cartier, the pretty brunette talks about her inspiring career as a singer and her personal key to success.
Interview: Maisie Williams
The British actress Maisie Williams, is best known for her role in Game of Thrones. She has been nominated for an Emmy and has won numerous awards, which make her perfect for Cartier as an inspiring entrepreneur.
Interview: Jackson Wang
The South Korean rapper is especially known for his membership in the Korean boygroup Got7, as well as his appearances on television. In an interview with Cartier, the 26-year-old talks about his success as a singer.
Interview: Troye Sivan
Australian actor and singer Troye Sivan tells Cartier how he personally defines his success. Troye is best known for his roles in "Spud" and "X-Men".
Interview: Rami Malek
The US-American actor Rami Said Malek is particularly well-known by the film "Bohemian Rapsody" and television show "MR, Robot". In his interview with Cartier, Rami describes what he finds most special about the model "Pasha de Cartier".
https://fivmagazine.com/wp-content/uploads/2020/09/cartier-uhr-watches-neu-teuer-schmuck-marke-jewelry.jpg
798
1200
F_kinski
/wp-content/uploads/2023/08/fiv-magazine-logo-news-influencer-fashion-interior-travel-real-esates.svg
F_kinski
2021-05-03 16:07:05
2021-07-07 15:36:06
Cartier: Assortment, History & New Collection