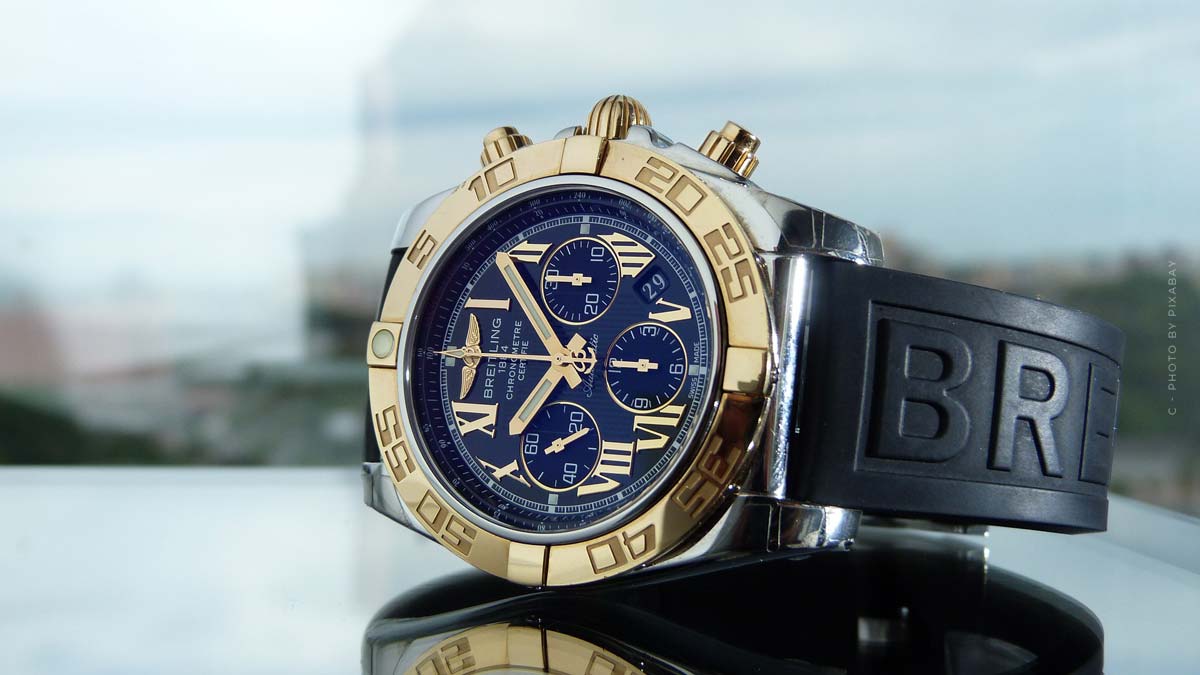 Breitling Watches XXL: Chronomat, Navitimer, Superocean & Co.
Rolex, Patek Philippe or Cartier – many watch lovers know the big brands. The Breitling brand is one of them. Watches can enhance the outfit, be useful in everyday life – so that you always have the time in sight – but they can also tell their own story. Breitling has many different collections, such as the Navitimer, the Chronomat or the Superocean. But what materials are used in Breitling's watches? How much do the brand's watches cost? If you are interested in the collections and their models, you can now read on here. Here you will find a great overview: Luxury Watches.
Watches from Breitling: Status Symbol & Investment
If you thought that watches are only for reading the time and should match the outfit, you were wrong. Of course, these are also reasons for buying a watch. However, there are also people who see watches as a status symbol and may therefore decide which brand they buy a watch from. For example, along with cars, watches can also be a status symbol.
So while some people buy a watch to wear on a day-to-day basis, there are still some people who buy a watch as an investment. As you can see, there is not necessarily always just one reason to buy a watch. If you would like to know more about Breitling watches, then read on.
Breitling: Overview of the collections
Below you will find information on the Chronomat, Navitimer, Avenger, Professional, Superocean, Superocean Heritage, Premier and Aviator 8 collections.
Chronomat: Men's & Ladies' Watches
The Chronomat from Breitling: This collection has been around since the mid-1980s. At that time, the Breitling company turned 100 years old. Whether for men or women, the watches of the Chronomat collection are available today in many different variants. Whether in 18-carat red gold or stainless steel. Just as different are the dials of the model, these are available among others in blue or black. The bezel has four tabs.
Also interesting to know: The cases of the current models are water resistant, and up to 200 meters. The watches in the collection are not only equipped with an hour and minute hand, there is also a second hand. The prices of the models from the current Chronomat collection are currently between 7,700 euros and 18,500 euros.
Here you can see a video from 2020 about the Chronomat B01 42 from Breitling.
The Navitimer collection has existed for several years. Currently, there are six new watch models in the collection. The selection of the collection is definitely large: currently there are 43 watches in the Navitimer collection. And the individual models of the Navitimer are also visually different and are made of different materials. Whether a watch with a pearl bezel or a bezel that can rotate. A black, blue or brown bracelet, the choice is wide. The dials also come in different varieties like blue, black or silver. If you like to have a second hand on watches, you can also find it at Breitling.
Here you can see a video from 2020 about the Navitimer Automatic 35 from Breitling.
Avenger
Do you like to be on the move and always on the lookout for new challenges? Then the watches in Breitling's Avenger collection might be for you. If you wear gloves on the road, you can still adjust the watch. If you practice a hobby or profession that requires you to leave the ground and take to the skies, this watch can also be your companion.
Also interesting: If you like to travel or want to have a different time zone in view, then this is also possible with some watch models of the Avenger collection. Here there is an extra hand that can make this possible. Currently, the collection has 16 watches, which can also differ visually and from the materials among themselves. There are dials in colors like yellow, blue or green. If you prefer a stainless steel watch, you can also find it here. Otherwise, there are watch models in titanium plus a DLC coating.
Here's another video from 2019 on Breitling's Avenger collection.
Professional
Whether you like it rather plain or flashy, the watch models come in different designs. From the blue watch strap to yellow or blue: it gets colorful. The watches are designed for men and women and have a sporty design. Most watches in the current collection have a black dial, there is also a watch models with a blue dial. Also the watches have different materials. The models of the current collection are currently priced between 2,820 euros and 16,360 euros.
Here you can find another video from 2020 about the Endurance Pro from Breitling.
Superocean
The Superocean collection from Breitling includes watch models designed for people who spend time in the water. Whether professionally or privately, divers can explore the oceans with the watches of the Superocean collection. Currently, the collection consists of 18 different watches. There are optical differences in the designs, but the materials of the watches also vary. There are models with yellow, orange, blue or white dials, for example.
The watches are then available in stainless steel, partly also with a DLC coating or in titanium, partly also with this coating. The current models of the Superocean collection from Breitling are currently priced between 3,400 euros and 5,750 euros.
Here's another video from 2019 on Breitling's Superocean Automatic collection.
Superocean Heritage
Divers take note: The models in Breitling's Superocean Heritage collection come in a variety of designs. The cases in the current collection are water-resistant to at least 100 meters, although some are said to withstand depths of up to 200 meters. However, the collection has been around for over 60 years, not just since yesterday. The current Superocean Heritage collection from Breitling has 24 watch models. In terms of price, the watches currently start at 4,000 euros and go up to 7,500 euros.
Premier
The watches of the Premier collection were designed for everyday use. However, one thing should not be missing: the elegance of the watches. The current Premier collection from Breitling consists of 21 models and comes in various designs. There are dials in different colors such as green, black, blue or silver.
The materials of the watches in the Premier collection are also different: There are models in stainless steel or 18-carat red gold. The straps also vary: they are available in colors such as green, brown or black. The Premier collection also features collaborations with other brands.
Aviator 8
In the current Aviator 8 collection from Breitling, there are 20 different watch models. And also in this collection, the designs of the watches vary greatly from each other. There are dials in blue, bronze, green or black, for example. The bracelets are also available in colors such as brown, blue or green. There is also a variety of materials: whether a watch in stainless steel, red gold in 18 carat or special versions in platinum. Fans of rotating bezels can also find what they are looking for in the Aviator 8 collection.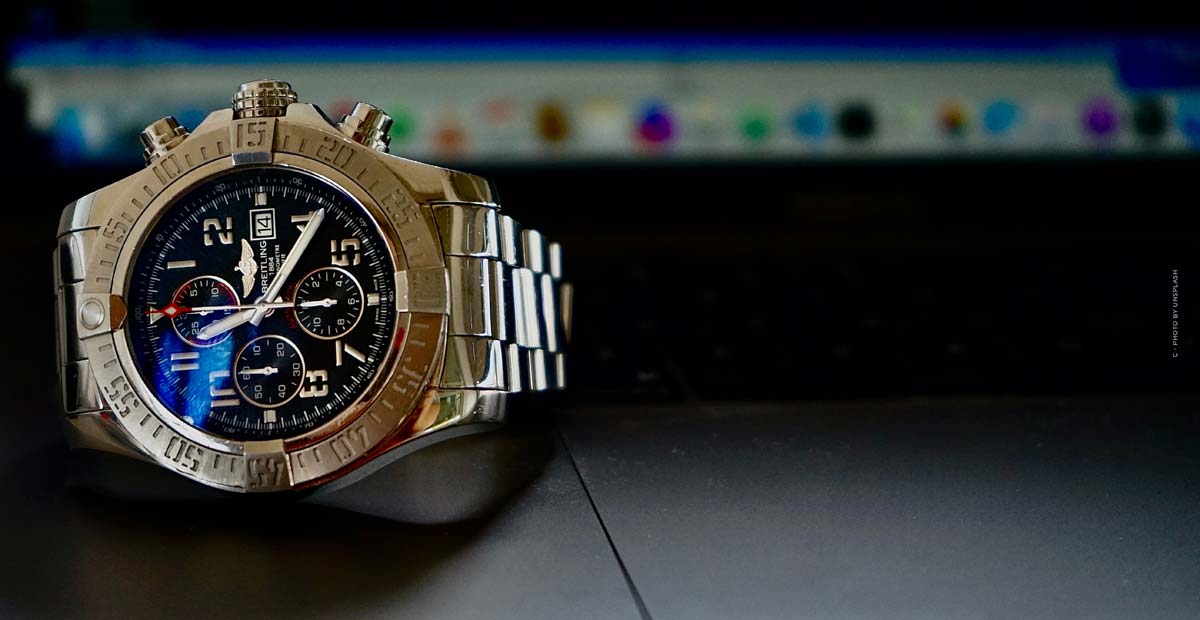 Swiss family business specializes in chronographs
Léon Breitling initially focused on chronographs. In the 1880s, he even received a patent for a model. This model, which even received awards, brought the company from Switzerland a not exactly bad reputation. The number of employees grew.
Another success of the company was when Breitling made it to a tachymeter at the beginning of the 20th century. Thus, it was possible to measure how fast something is, the range of measurement was 15-150 km/h. So it was suitable for finding out how fast a car was going.
Later, when Léon Breitling was no longer alive, his son Gaston Breitling took care of the company. When he was no longer alive, however, his son was still too young to continue the business. As a result, someone from outside took care of the company for the time being. Eventually, however, Willy Breitling took over the company. And he, too, celebrated successes: he wanted to patent a chronograph wristwatch that had not only one, but even two pushers. At the end of the 1970s, however, the Breitling family business was sold.
Watches brands like Breitling: Rolex, Patek Philippe, Cartier & Co.
Besides Breitling, there are other luxury brands. Particularly popular are the models from Rolex, Cartier, or Patek Philippe. A luxury watch is not just a timing device, for many of us it reflects our taste, our style and very often our personality. High-quality Swiss watches guarantee precision, comfort and flair, as well as lasting value. Expertly crafted, each watch contains a precise timepiece, distinctive dial and quality materials. In addition to Swiss companies, there are also a few other interesting valuables, for example from Rome (Italy) but also from Germany, such as A. Lange & Söhne. Click here to go back to the overview: Luxury Watches.
Rolex models: Prices, waiting times for Submariner, Daytona & Co.
Many watch fans know the brand. Here there are different models in the most diverse variants. For some people, watches can be much more than just a way to read the time. Watches can also be status symbols, like cars for example. Other people buy a watch to have a value investment. Time management, status symbol, investment or as an accessory to the outfit: The reasons for buying a watch can be very different. Here you will find some information about the Rolex models Submariner, Daytona, Explorer and many more. You can also find out which are the most expensive models and which are currently the newest models.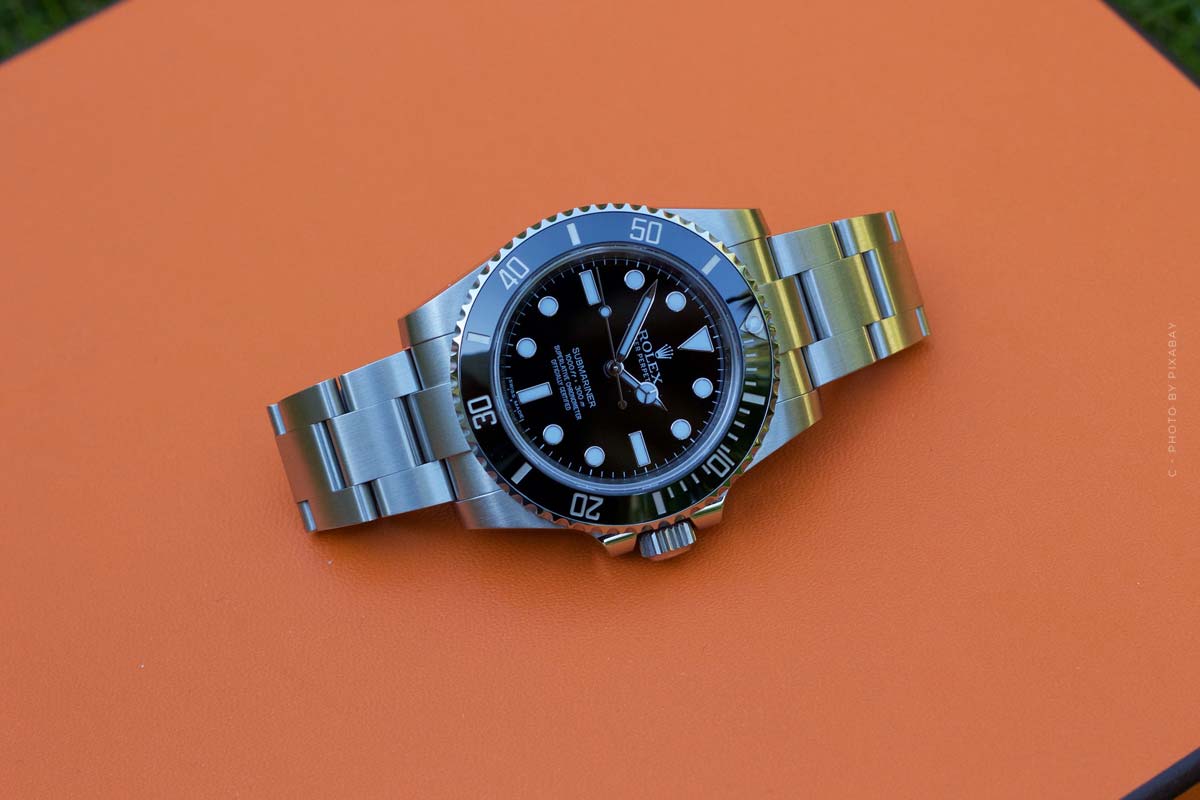 Patek Philippe watches: Nautilus, Calatrava & Co.
That watches can be diverse and not all look the same, proves the brand Patek Philippe. Here are some watches for men and women to choose from. From classic models to extravagant shapes: Patek Philippe watches are diverse. Various collections of Patek Philippe have been maintained for several years. Be it the Nautilus collection, the Calatrava collection or the Gondolo collection, the designs of the watches are diverse in shape and color. You can also find out which are the latest models or the most expensive models from Patek Philippe.

Cartier: Baignoire, Tank Solo & Santos Galbee
We all know the brand name "Cartier" and imagine it to be a luxurious jewelry label. However, many do not know that the billion dollar company started in a small Parisian street. Today, Cartier's customers include many people from young to old, who are enthusiastic about the brand because of its unique design and high quality. But what is really behind the luxury company and what does Cartier stand for today? All this and much more you will learn in this article!

https://fivmagazine.com/wp-content/uploads/2020/10/breitling-uhr-modelle-armbanduhr-zifferblatt.jpg
675
1200
Lisa-Marie
/wp-content/uploads/2020/07/fiv-magazine-news-instagram-youtube-tiktok-influencer-fashion-interior-jewelry-real-estate-tips-help-logo.png
Lisa-Marie
2020-10-31 16:00:21
2021-07-17 17:36:32
Breitling Watches XXL: Chronomat, Navitimer, Superocean & Co.