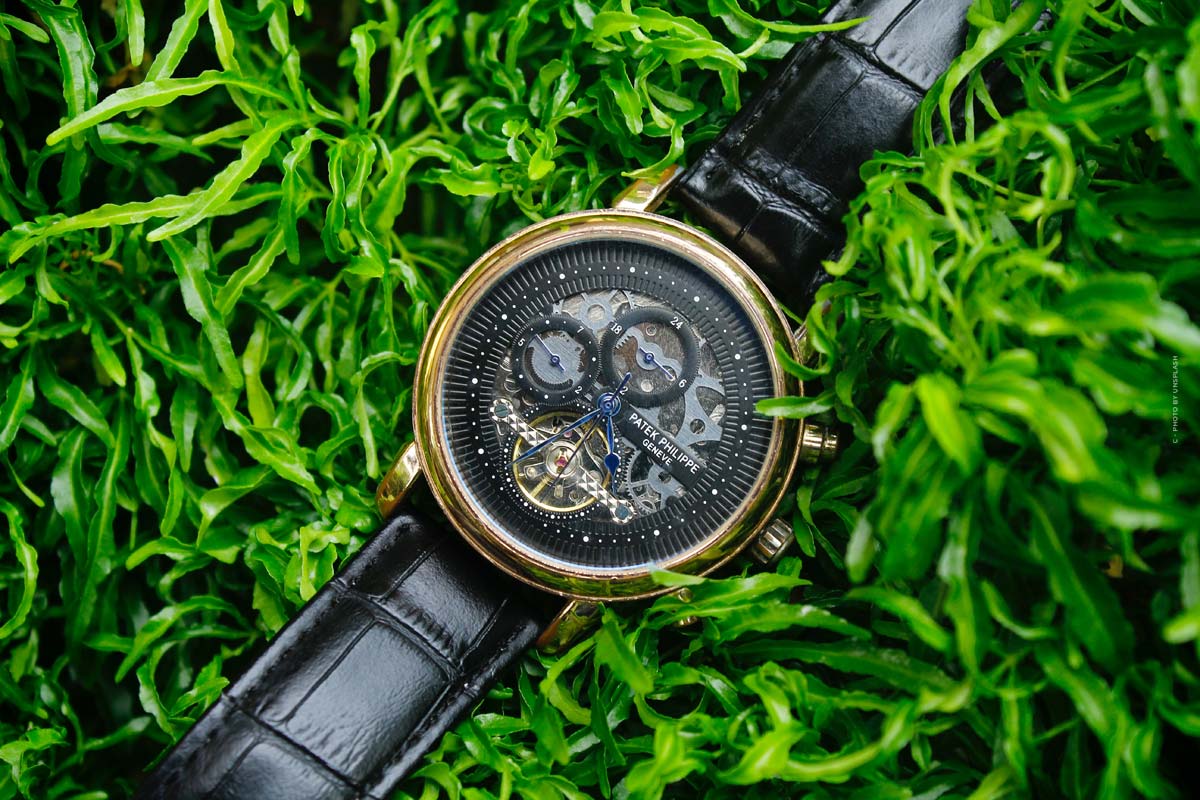 Patek Philippe Watches XXL: Nautilus, Calatrava & Co.
Patek Philippe – That watches can be diverse and not all look the same is proven by the brand Patek Philippe. Here are some watches for ladies and men to choose from. From classic models to extravagant shapes: Patek Philippe watches are diverse. Various collections of Patek Philippe have been maintained for several years. Be it the Nautilus collection, the Calatrava collection or the Gondolo collection, the designs of the watches are diverse in shape and color. You can also find out which are the newest models or the most expensive models of Patek Philippe. Here you will find a large overview: Luxury watches.
Patek Philippe: status symbol & store of value
Of course, there are also watch fans who don't just wear their watches so they know how much of a watch it is. Because for some people, watches can also be a status symbol, just like cars. Just so, there are also people who rather keep watches to have them as an investment.
Patek Philippe has many different collections like the Gondolo collection, the Nautilus collection or the Aquanaut collection. If you want to learn more about the collections as well as their watches, then just stay tuned. Below you will find an overview of some of the collections of Patek Philippe.


Germany - Spain - USA
Patek Philippe: Collections of the brand
At Patek Philippe you can currently find several collections. Everyone is sure to find what they are looking for. There are sporty watches, but also simple. Just as you will find many different colors and designs. Also with the bracelets the selection is large. Here you can see an overview of collections from Patek Philippe such as Nautilus, Calatrava, Aquanaut, Gondolo, Ellipse d'Or, Twenty~4 or the pocket watches.
Nautilus: Sport meets elegance
The Nautilus collection wants to combine two styles, it is considered elegant, but also sporty. The Nautilus collection has been around since 1976. A distinctive feature of the collection can be the bezel of the watch, which has been designed octagonal. The watches in the collection are available for both men and women. From rose gold to bicolor models, there is something for everyone.
Here you can find a video of the Nautilus collection by Patek Philippe (2016).
Calatrava: Simple but elegant
The watches from the Calatrava collection are round, unlike the watches from the Nautilus collection. They are classic and simple. Whether a cream, brown or a blue dial, the watches have a variety of designs. There is also a bezel with diamonds to choose from in the collection. Also interesting: some of the straps of the watches are made of satin and can be seen in blue, brown or white, among others. There is also a purple bracelet to choose from. A dial with engraving is also included.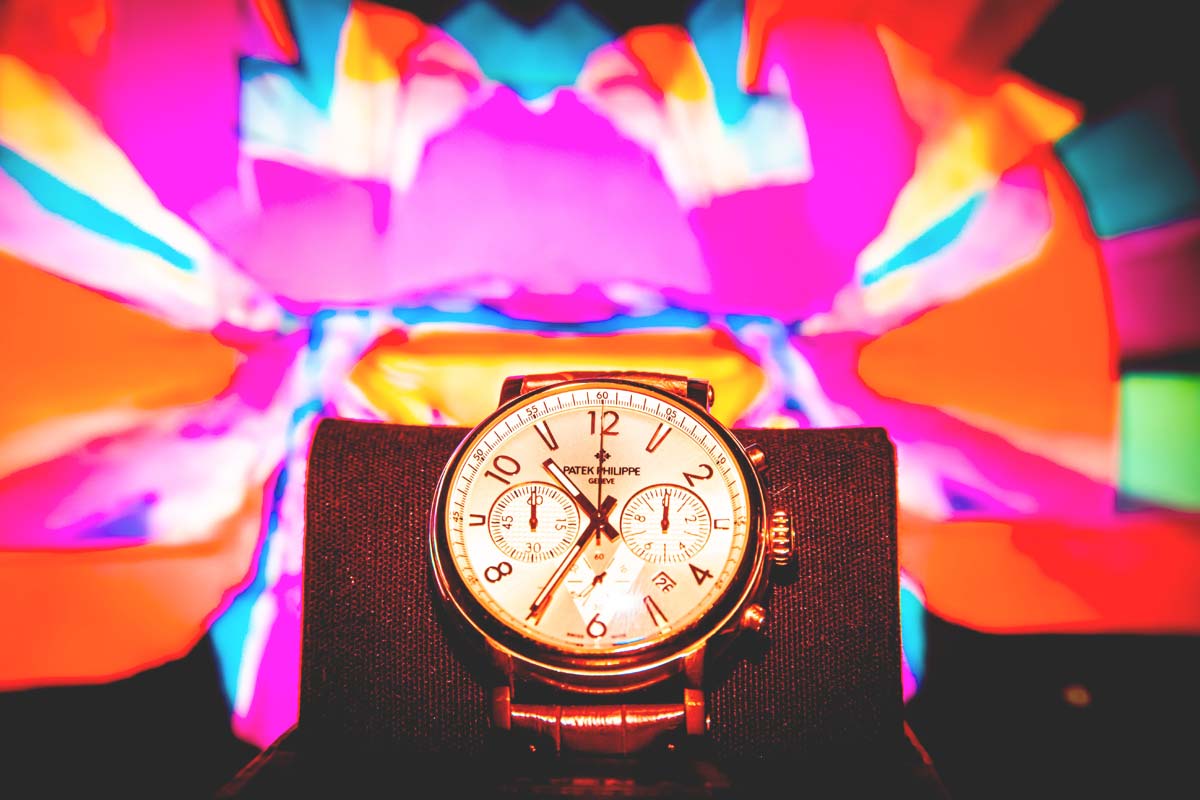 Aquanaut
The bezels of the Aquanaut collection are based on the Nautilus collection: they also have a slightly octagonal design. The watch straps are also resistant to UV rays and salt water. Stainless steel, white gold or rose gold: the Aquanaut models are available in various materials. In some watch models of the current collection, the colors of the dial and the bracelet match. Thus, there is a watch in a green, brown, black or blue tone. Also, the date, that is, how many days of the month it is, can be read on some watches. Also possible:A watch where the indexes on the dial are diamonds.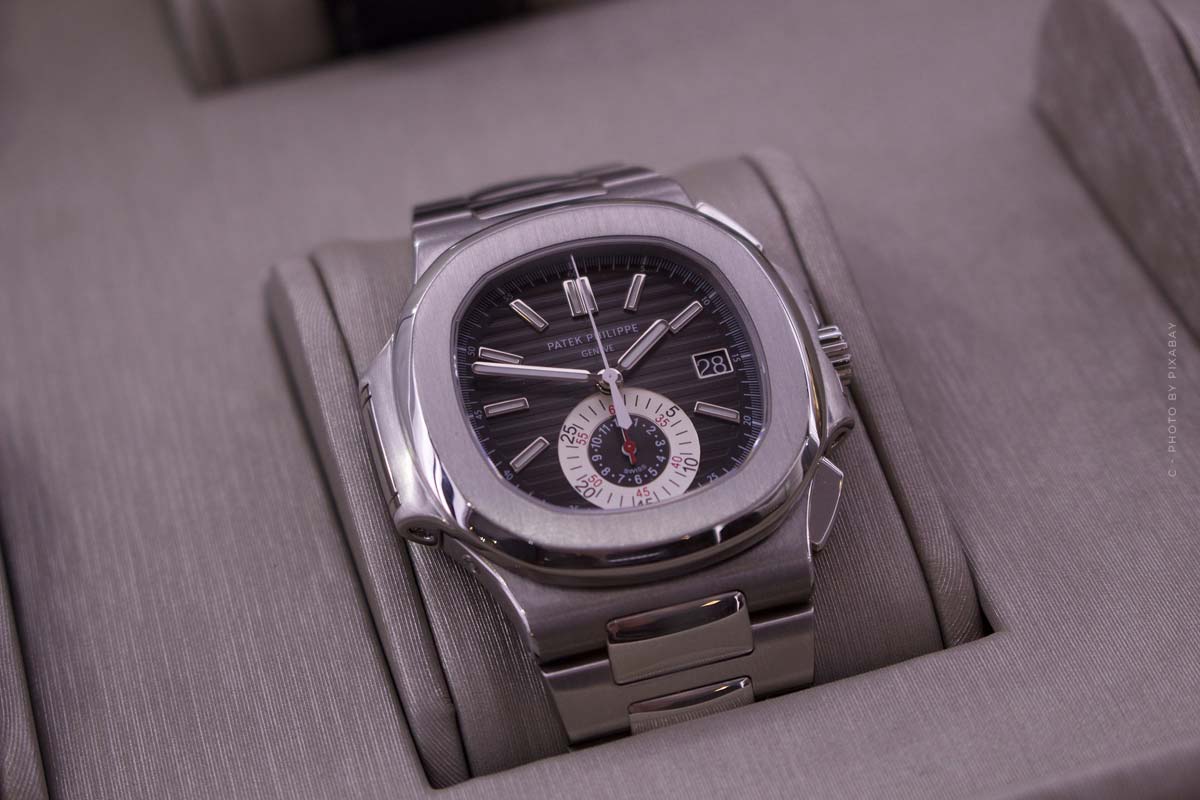 Gondolo – Fancy and stylish
If you like watches with an unusual shape, you might find what you are looking for in the Gondolo collection from Patek Philippe. The cases have eye-catching and different designs. The current watch models of the collection are available in white gold or rose gold. The fact that the current collection has several different variants can also be seen by the fact that the bracelets of the watches vary a lot. There are bracelets in blue tones, in white gold or with pearls. The watches are inspired by the Art Deco style. Watches from the Gondolo collection can also be admired in the Patek Philippe Museum in Geneva.
Ellipse d'Or: Watches as an ellipse
As the name of the Ellipse d'Or collection suggests, the watches are designed in the shape of an ellipse. The collection has been around since 1968 and the dial is available in black or blue. The bezel of the watches is available in rose gold or platinum. The dials are available in blue or black. Also interesting: The bracelets of the current collection are available in blue or black. The special thing about them: the bracelets are shiny.
Twenty~4: Elegant watches for ladies
The collection has been around since 1999 and ladies will find what they are looking for in this collection. Round or square, stainless steel or rose gold: the watches in the Twenty~4 collection are diverse. The dials are also available in different variations: Blue, brown or white. There are a few options. For those who like it even more special, there are also watches with diamonds.
Here you can see another video of the Twenty~4 collection by Patek Philippe (2020).
Pocket watches
Certainly an eye-catcher: a pocket watch that someone takes out of their pocket to read the time. For those who don't like to wear watches on their arm, this could possibly be an alternative. Whether yellow gold or white gold, there are various models here. Some of these pocket watches can also be flipped open.
Patek Philippe: Brand, Craft & Museum
The history of Patek Philippe begins in Switzerland, in Geneva to be exact. The manufacture existed as early as 1839. For this purpose, Patek Philippe hired artisans to decorate the watches. The brand does not set itself the goal of always following the latest trends: Rather, Patek Philippe places great emphasis on tradition. Also interesting: Patek Philippe creates about 40 unique pieces every year. This can be interesting for people who collect watches or have a passion for jewelry.
If you are interested in watches, live in Geneva or would like to explore the city, you can visit the museum of Patek Philippe. This museum exists since 2001 and there are more than 2000 exhibits that can be admired as a visitor. One can look at two collections: One collection shows watches from Patek Philippe since 1839, and in the other collection, the visitors can marvel at exhibits that are antique and exist since the 16th century.
Most expensive Patek Philippe watch: price & models – top 7
The Most Expensive Patek Philippe – When it comes to luxury watches, there is no other manufacturer that can match Patek Philippe. Founded in 1839, the Swiss watchmaker is considered absolutely the crème de la crème when it comes to high-end (and expensive) watches. The current record among luxury watches is held by the Patek Philippe Grandmaster Chime Ref. 6300A-010 for $31.194 million, auctioned at Christie's in Geneva in 2019. If you're looking for a watch that you're sure to love, you should get yourself a Patek Philippe watch. These are the 10 most expensive Patek Phillipe watches in the world. More luxury watches? Our tip: The 50 most expensive watches in the world.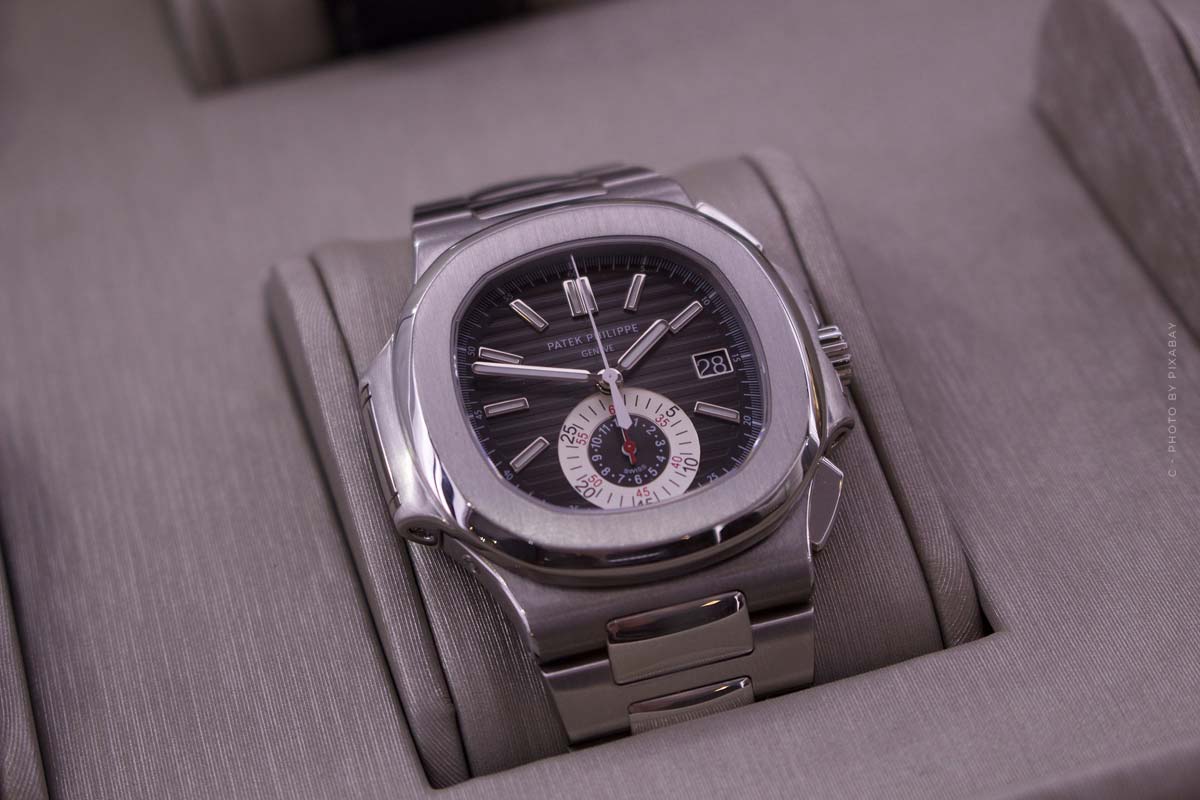 Watches brands like Breitling: Rolex, Patek Philippe, Cartier & Co.
Besides Patek Philippe, there are other luxury brands. Particularly popular are the models from Rolex, Cartier, or Breitling. A luxury watch is not just a timing device, for many of us it reflects our taste, our style and very often our personality. High-quality Swiss watches guarantee precision, comfort and flair, as well as lasting value. Expertly crafted, each watch contains a precise timepiece, distinctive dial and quality materials. In addition to Swiss companies, there are also a few other interesting valuables, for example from Rome (Italy) but also from Germany, such as A. Lange & Söhne. Click here to go back to the overview: Luxury Watches.
Rolex models: Prices, waiting times for Submariner, Daytona & Co.
Many watch fans know the brand. Here there are different models in the most diverse variants. For some people, watches can be much more than just a way to read the time. Watches can also be status symbols, like cars for example. Other people buy a watch to have a value investment. Time management, status symbol, investment or as an accessory to the outfit: The reasons for buying a watch can be very different. Here you will find some information about the Rolex models Submariner, Daytona, Explorer and many more. You can also find out which are the most expensive models and which are currently the newest models.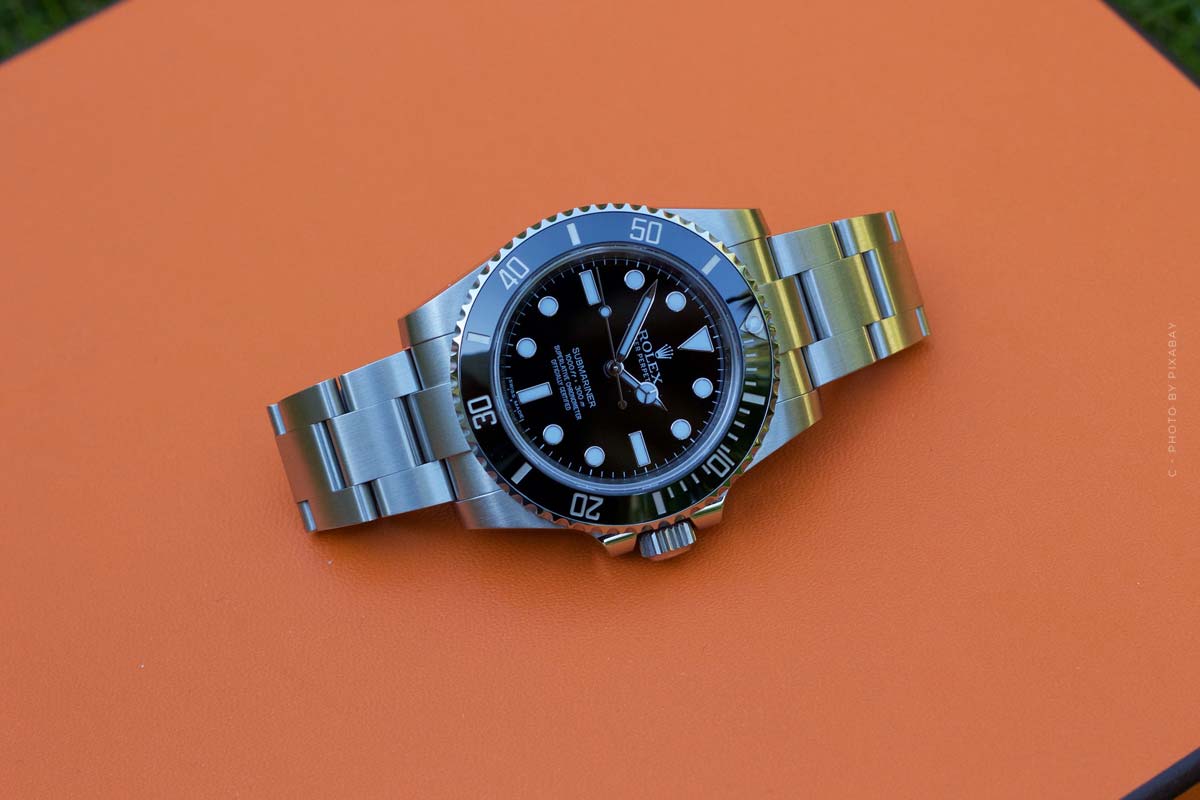 Cartier: Baignoire, Tank Solo & Santos Galbee
We all know the brand name "Cartier" and imagine it to be a luxurious jewelry label. However, many do not know that the billion dollar company started in a small Parisian street. Today, Cartier's customers include many people from young to old, who are enthusiastic about the brand because of its unique design and high quality. But what is really behind the luxury company and what does Cartier stand for today? All this and much more you will learn in this article!

Many watch lovers know the big brands. The Breitling brand is one of them. Watches can enhance the outfit, be useful in everyday life – so that you always have the time in sight – but they can also tell their own story. Breitling has many different collections, such as the Navitimer, the Chronomat or the Superocean. But what materials are used in Breitling's watches? How much do the brand's watches cost? If you are interested in the collections and their models, you can read on here now.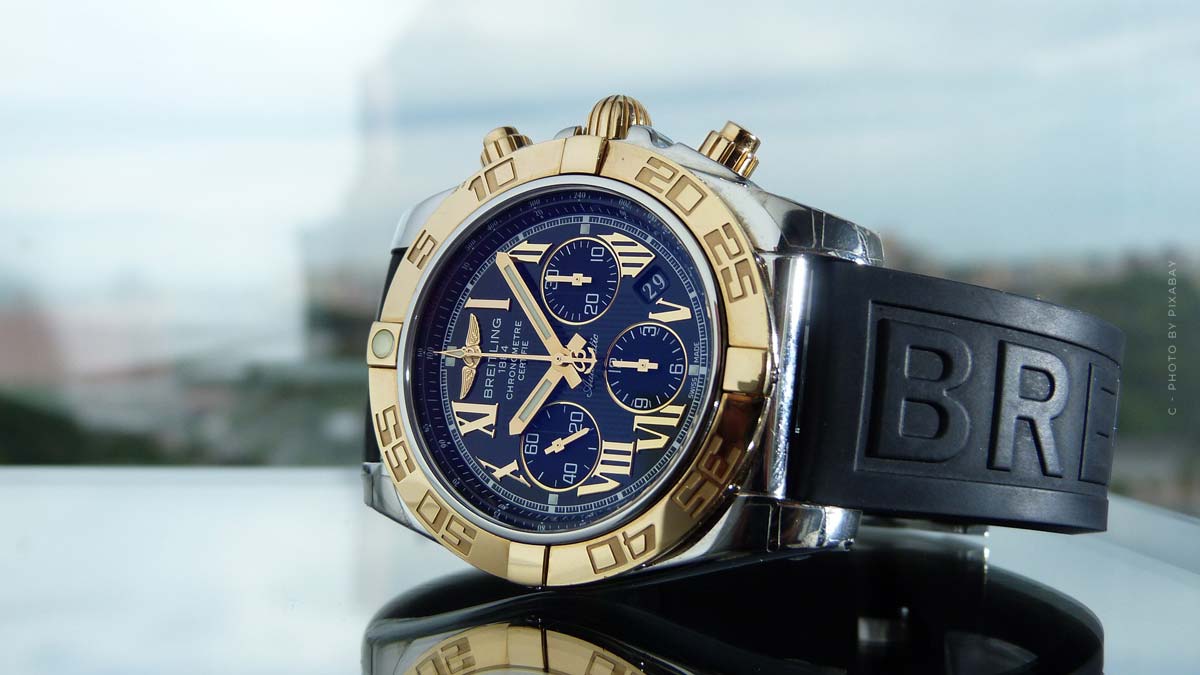 https://fivmagazine.com/wp-content/uploads/2020/10/patek-philippe-uhren-guide-modell-natur.jpg
800
1200
Lisa-Marie
/wp-content/uploads/2023/08/fiv-magazine-logo-news-influencer-fashion-interior-travel-real-esates.svg
Lisa-Marie
2020-10-30 17:00:34
2021-07-17 17:36:50
Patek Philippe Watches XXL: Nautilus, Calatrava & Co.