GNTM: Germany's Next Topmodel by Heidi Klum – The Model Casting Show
GNTM 2024 – Soon it will finally be time again and the new season of Germany's Next Topmodel will begin! GNTM by Heidi Klum has around 2.4 million viewers per episode. Millions want to know who the new contestants are and, more importantly, which contestant will win GNTM 2024? Here is an overview to make it easier for you to filter out which topic you are still missing information on. Attention! As soon as the new season starts, you'll find the most important news. You can also find over 40+ GNTM interviews with contestants here. What happened to the participants and winners of all seasons? Your FIV x GNTM Special.
Heidi Klum's casting show on Pro7
Here is everything you need to know about the past seasons and, of course, the new season of GNTM, which starts soon on Pro7!
When does GNTM 2024 start?
The next season of "Germany's Next Topmodel" is expected to be broadcast in the first quarter of 2024.
Source: ProSieben.
Topmodel game: Play Bullshit Bingo for free 🤩😭
Now you can put your top model knowledge to the test and compete against other fashionistas in our brand new bingo game! Mark the terms on your card and be the first to shout 'Bingo! But watch out – the other players are just as keen as you are! Test your fashion know-how now in our exciting Bingo game and become a true top model.


FragranceTip.com by FIV

All the winners – The most successful GNTM contestants
All year long, we've been eagerly awaiting the start of the new season. The new GNTM season of Heidi Klum. There have already been 17 seasons of the popular casting show on ProSieben. If you watch GNTM regularly, you usually have your favorite during the season and are then disappointed when they have to leave early. But who of those who made it through the exhausting time and were voted the most beautiful girl in Germany actually became successful afterwards? The highlights from 17 seasons of GNTM.
All About GNTM!
Winner: All seasons
Here I have compiled a list of the winners of all seasons and found out who has remained successful beyond GNTM.
All seasons & winners
After GNTM: What happened to the candidates?
GNTM: Successful after GNTM
Around 20,000 young girls apply for GNTM every year. From that moment on, the jury sorts them out.
Who would have the best chances in the fashion industry?
Who fulfills the tasks best?
Who is undergoing the strongest development?
The jury uses criteria like these to decide who stays on the casting show and who has to leave. But that doesn't mean that the average 2.38 million viewers have to be of the same opinion. There are countless candidates who have become successful on the casting show even without reaching first place. Whether it was someone else who saw the talent in the GNTM contestant or whether she fought her way to the top herself, there are various examples. Here is a list of the 10 most famous ex-contestants, excluding the winners.
Lena Gercke: All-round talent and #1 GNTM
The first season of the casting show "Germany's Next Top Model" was broadcast in 2006. The first winner, who is still very successful today, was Lena Gercke. She won a modeling contract with IMG Models and became the cover model of the German Cosmopolitan magazine. In this article you can find out how her career and private life developed after this time.
Sarina Nowak: Curvy Model Idol
There are an infinite number of beautiful women in this world. But only a few fit the measurements of the perfect catwalk model. For a girl to be perfect for modeling, she should ideally be between 15 and 18 years old and her body proportions should be around 84 (bust) / 60 (waist) / 89 (hips). However, it is not always the case that every girl is born slim. Girls who have problems maintaining such a weight feel pressured by such guidelines and end up with anorexia or bulimia. At some point after her participation in GNTM, Sarina Nowak no longer wanted to starve herself for the specified values. Why should she adapt to the fashion world when the fashion world can adapt to her?
The category of curvy model, or plus-size model, has existed for a number of years and refers to models with a dress size larger than 38. The women are usually between 18 and 40 years old and have good proportions. Sarina Nowak has discovered this industry for herself. She is now a very successful curvy model. And the best thing about it? She can eat what she wants and feels comfortable in her own skin.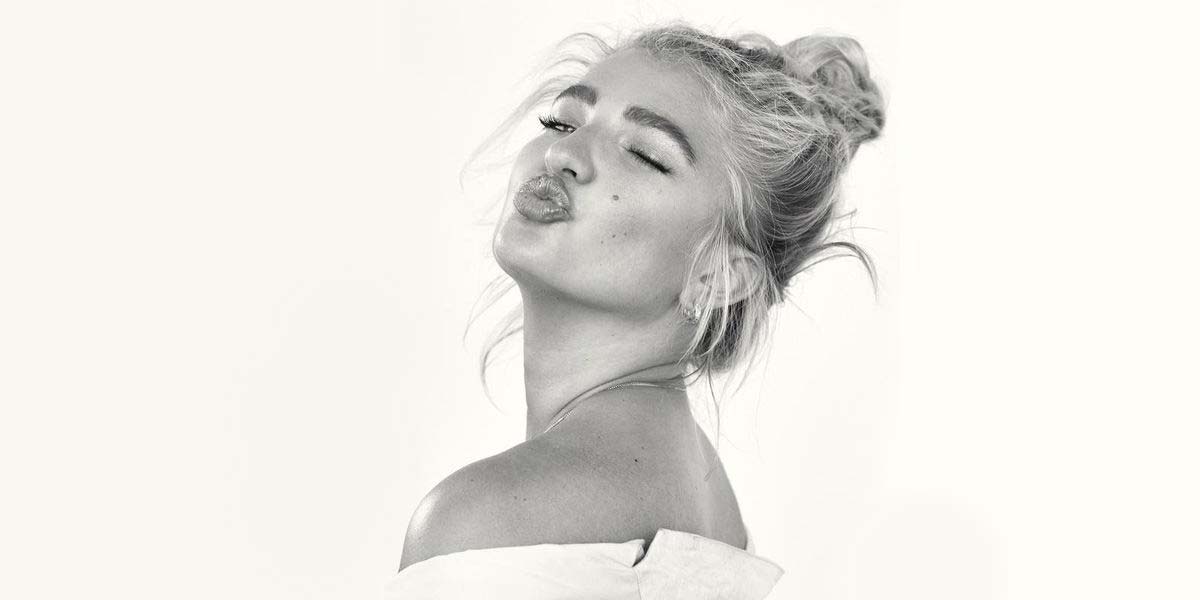 Rebecca Mir: Model, presenter & mom
When is it more annoying to fail than just before the finish line? Rebecca Mir had to leave the 6th season of Germany's Next Top Model as runner-up. In hindsight, Rebecca is much more successful than her then rival and winner Jana Beller. Rebecca has proven that she was born to be in the public eye! Rebecca has a face that looks familiar to everyone. It's hard not to know the 26-year-old, as she is not only booked for various catwalk and advertising jobs, but also hosts many well-known television programs.
Toni Dreher: Winner season 13
It's almost time for GNTM to start again! Anyone who regularly follows GNTM will know that this year's winner was Toni Dreher-Adenuga. After a very exciting season with a wide variety of characters, the 18-year-old won the title. She was one of the favorites right from the start.
Coming soon! The interview with Toni.
Barbara Meier: Now lives in Vienna
Anyone who has been following GNTM for several years will certainly remember the red-haired winner Barbara Meier. The then 20-year-old won the 2007 season completely unplanned. After she was approached by a model scout in a shopping center in Regensburg and invited to the GNTM casting, things only went uphill for her.
GNTM News
It will soon be that time again. Applications for the 17th season of Germany's Next Top Model have been pouring in recently. People have been busy posting pictures on Instagram under the hashtag #IchbinGNTM2022 in the hope of being invited to the new casting. In this article, you can find out all about how you can apply for GNTM and what will change in the new season.
Heidi Klum: Career of the jury boss
"Heidi Klum" is a name that means something to just about everyone. The model is not only known in Germany, but also in other parts of the world. She is particularly well known for her self-founded casting show "Germany's Next Topmodel", on which she acts as presenter, judge and producer.
Throwback! This is what Heidi looked like 20 years ago as a New Faces (up-and-coming model):
https://fivmagazine.com/wp-content/uploads/2020/01/germanys-next-topmodel-by-heidi-klum-die-model-show-kleider.jpg
800
1200
Lisa-Marie
/wp-content/uploads/2023/08/fiv-magazine-logo-news-influencer-fashion-interior-travel-real-esates.svg
Lisa-Marie
2019-02-13 17:00:44
2023-11-14 20:53:16
GNTM: Germany's Next Topmodel by Heidi Klum – The Model Casting Show