GNTM season 14 (2019): winner, contestants – Simone Kawalski, Vanessa Stanati & Catharina Maranca
GNTM Season 14 – GNTM: The 14th season remains true to its show concept. Elaborate shootings, difficult catwalk shows and big advertising campaigns. Under the hashtag #ichbinGNTM2019, anyone could apply with a photo or video. More than 10,000 applications were received and reviewed by Heidi Klum. Every year, 12 women compete for the title of Germany Next Topmodel, as well as for a modeling contract. The big hurdle is to pass a variety of tests and collect contracts. Back to the FIV Special GNTM: Germany's Next Topmodel.
Winner Season 14: Simone Kowalski
Simone Kowalski – The winner of the 14th season of GNTM. She received a model contract with the model agency Oneeins fab Manmagement under the direction of Heidi Klum's father, as well as prize money of 100,00 euros. The highlight: she adorned the German June/July issue of Harper's Bazaar. But what distinguishes the winner? The answer is quite clear: the smile is her trademark, which is why she also calls herself "Simi Shine". But she was not really happy after her victory, as confirmed by her cryptic lines under her Instagram post in which she spoke of mental slavery.
Candidates of the season: list
Here you can find all the participants of the 14th season including their rankings:
Simone Kowalski – Place 1
Sayana Ranjan – 2nd place
Cäcilia Zimmer – 3rd place
Vanessa Stanat – place 4
Alicija-Laureen Köhler – 5th place
Caroline Krüger – place 6
Sarah Almoril – 7th place
Tatjana Wiedemann – place 8
Lena Lischewski – place 9
Julia Helm – place 10
Theresia Fischer – 11th place
Justine Klippenstein – place 12
Melissa Hemberger – place 13
Jasmin Veit Cadete Rosado – 14th place
Enisa Bukvic – place 15
Luna Dukadjinac – place 16
Leonela Hires – place 17
Catharina Maranca – 18th place
Melina Lucht – place 18
Joelle Pascai-Quednau – 18th place
Kim Dammer – place 21
Loriane bell – place 22
Celine Hamanne – place 22
Naomi Ufelle – rank 22
Maria Willhauk – place 22
Olivia Rhode – place 26
Ann-Kathrin Grünewald – place 27
Debora do Nascimento Goulart – rank 27
Marlene Donner – place 27
Anastasiya Baskakova – rank 27
Jury members: Colorful diversity with Lena Gercke, Stefanie Giesinger & Co.
Everything is different in the 14th season of GNTM. Heidi Klum says goodbye to her long-time jurors Thomas Hayo and Michael Michalsky and relies on a colorful jury diversity. So in each episode, a different guest juror, such as Stefanie Giesinger, Lene Gercke, Naomi Campbell or Toni Garrn, appears at her side. All together they are on the search for Germanys Next Topmodel 2019. The following guest jurors were part of the show:
Guest judges:
Lena Gercke (Episode 1)
Wolfgang Joop (Episode 2)
Ellen von Unwerth (Episode 3)
Winnie Harlow (Episode 4)
Stefanie Giesinger (Episode 5)
Toni Garrn (Episode 6)
Rankin (Episode 7)
Christian Cowan, Zara Larsson (Episode 8)
Thomas Gottschalk (Episode 9)
Thomas Hayo (Episode 10)
Michael Michalsky (Episode 11)
Paris Hilton (Episode 12)
Bill Kaulitz (Episode 13)
Naomi Campbell, Mathew McCabe (Episode 14)
Kerstin Schneider (Episode 15)
Heidi Klum: Supermodel
Heidi Klum – Whether on ProSieben at Germany's Next Topmodel, in the jury at DSDS or even in the American show America's Got Talent; Heidi can be seen everywhere. Heidi was known on the catwalk and has walked for Victoria Secret, Versace and many other fashion shows around the world. Read more about the host of GNTM here: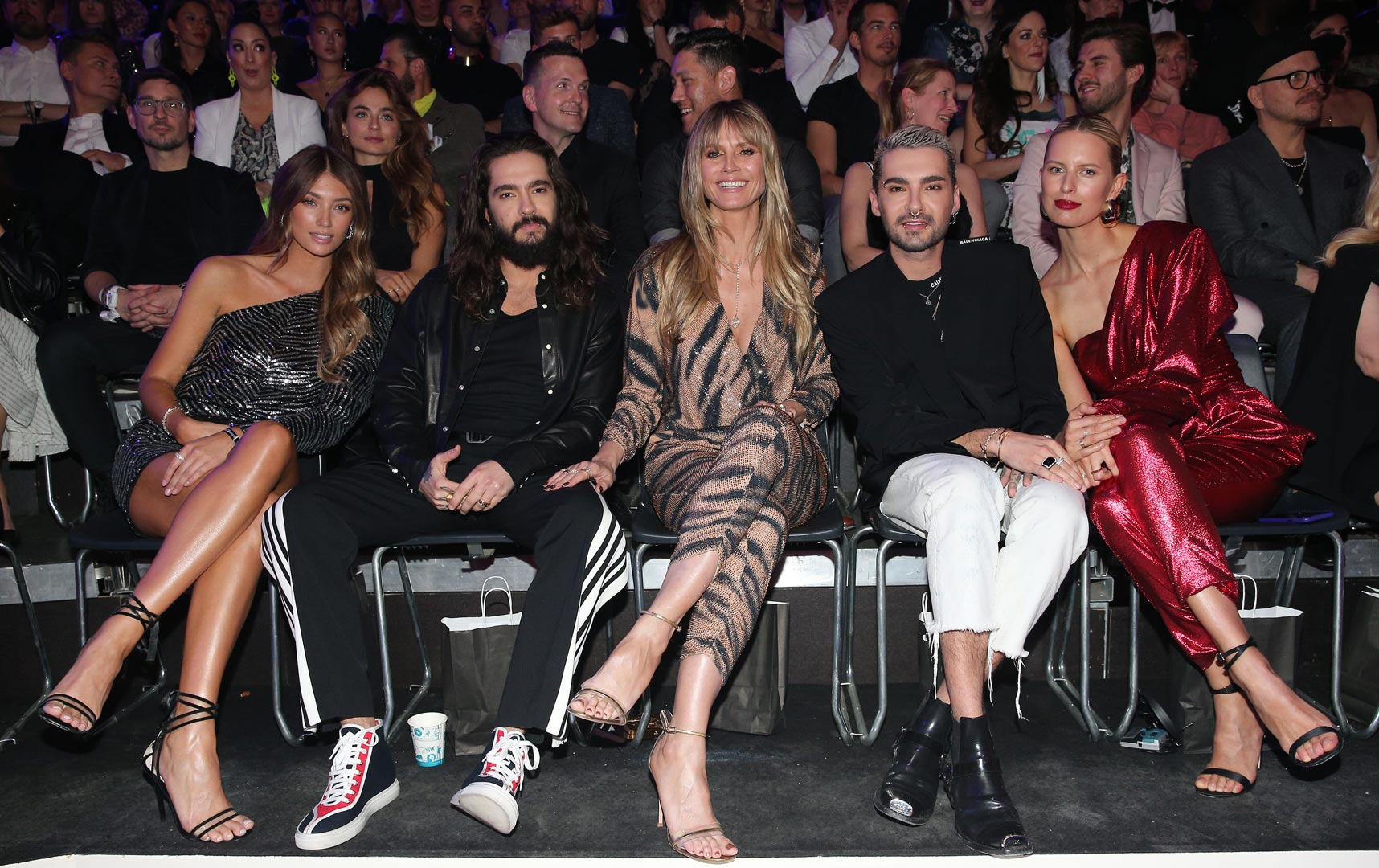 GNTM: Germany's Next Top Model
Since 2006, supermodel Heidi Klum has been looking for Germany's best models from among thousands of applicants every year. At her side are always regular jurors, as well as guest jurors. Together, candidates and jurors jet around the world for castings and jobs.
All seasons, contestants and winners:

https://fivmagazine.com/wp-content/uploads/2018/10/cathy-hummels-mutter-ehefrau-lange-haare-natur-gruene-blaetter.jpg
801
1200
Kim
/wp-content/uploads/2020/07/fiv-magazine-news-instagram-youtube-tiktok-influencer-fashion-interior-jewelry-real-estate-tips-help-logo.png
Kim
2021-11-24 09:32:38
2022-02-26 17:41:20
GNTM season 14 (2019): winner, contestants – Simone Kawalski, Vanessa Stanati & Catharina Maranca