GNTM Season 16 (2021): Winner, Contestants – Alex Mariah Peter, Soulin Omar & Romina Palm
GNTM Season 16- GNTM: This season remains in memory. Unlike all the other seasons, season 16 took place mostly in Berlin because of travel restrictions due to the Covid -19 pandemic. So all the long distance travel was omitted, as well as the move into a mansion in Los Angeles. But there were more changes. For the first time, the minimum height of 1.76, as well as predefined measurements of 90-60-90 were lifted and thus opened the chance for every woman to participate in this year's season. Back to the FIV Special GNTM: Germany's Next Topmodel.
Winner Season 16: Alex Mariah Peter
On May 27, 2021, transgender model Alex Mariah Peter was chosen by Heidi Klum as Germany's new top model. But after the victory, it became a little quieter around Alex. There followed some posts of the 23-year-old on her Instagram account, in addition, she also got herself a job for Kylie Jenner, but you did not really get much from the supermodel. But as she now announced via Instagram story, she currently does not feel comfortable in her own body. Since the beginning of the year, she has gained more than 20 kilos and has to find herself again.
Candidates of the season: list
Here you can find all participants of the 16th relay including ranking:
Alex Mariah Peter – place 1
Dasha Carriero – 2nd place
Soulin Omar – 3rd place
Romina Palm – 4th place
Ashley Amegan – place 5
Yasmin Boulaghmal – 6th place
Liliana Maxwell – 7th place
Luca Vanak – place 8
Ana Martinovic – 9th place
Elisa Schattenberg – place10
Larissa Onac – 11th place
Romy Wolf – rank 12
Mareike Müller – place 13
Linda Braunberger – place 14
Alysha Hübner – place 15
Jasmine Jüttner – place16
Chanel Silver Mountain – Rank 17
Miriam Rautert – place 18
Amina Hotait – place 19
Sarah Ahrend – place 20
Mira Folster – place 21
Nana Fofana – rank 22
Sara Ullmann – place 23
(Anna-)Maria Schimanski – place 24
Ricarda Häschke – Place25
Alexandra Reinke – place 26
Franziska Bergander – place 26
Lena Schreiber – place 26
Maria-Sophie Damiano – place 26
Samantha – place 26
Vanessa – place 26
Jury members: Rebecca Mir and Bill Kaulitz
Just like in the last two years, the GNTM jury consists of regular juror Heidi Klum, as well as guest jurors. So they again relied on a colorful diversity of the jury, so you saw in season 16 celebrities such as Lena Gercke, Wolfang Joop, Niketa Tompson and many more. Below you can see all the guest judges who were part of the 16th season of Germanys Next Topmodel:
Guest judges:
Thierry Mugler (Episode 1)
Rankin and Marina Hoermanseder (episode 2)
Nikeata Thompson (Episode 3)
Ellen von Unwerth (Episode 4)
Christian Cowan (Episode 5)
Christian Anwander (Episode 6)
Marcus Butler and Stefanie Giesinger (Episode 7)
Valentina Sampaio (Episode 8)
Rebecca Mir (Episode 9)
Otto Waalkes (Episode 10)
Miss Fame (Episode 11)
Thomas Hayo (Episode 12)
Bill Kaulitz (Episode 13)
Lena Gercke (Episode 14)
Wolfgang Joop (Episode 15)
Alessandra Ambrosio, Kerstin Schneider (Episode 16)
Heidi Klum:
Heidi Klum – Whether on ProSieben at Germany's Next Topmodel, in the jury at DSDS or even in the American show America's Got Talent; Heidi can be seen everywhere. Heidi was known on the catwalk and has walked for Victoria Secret, Versace and many other fashion shows around the world. Read more about the host of GNTM here: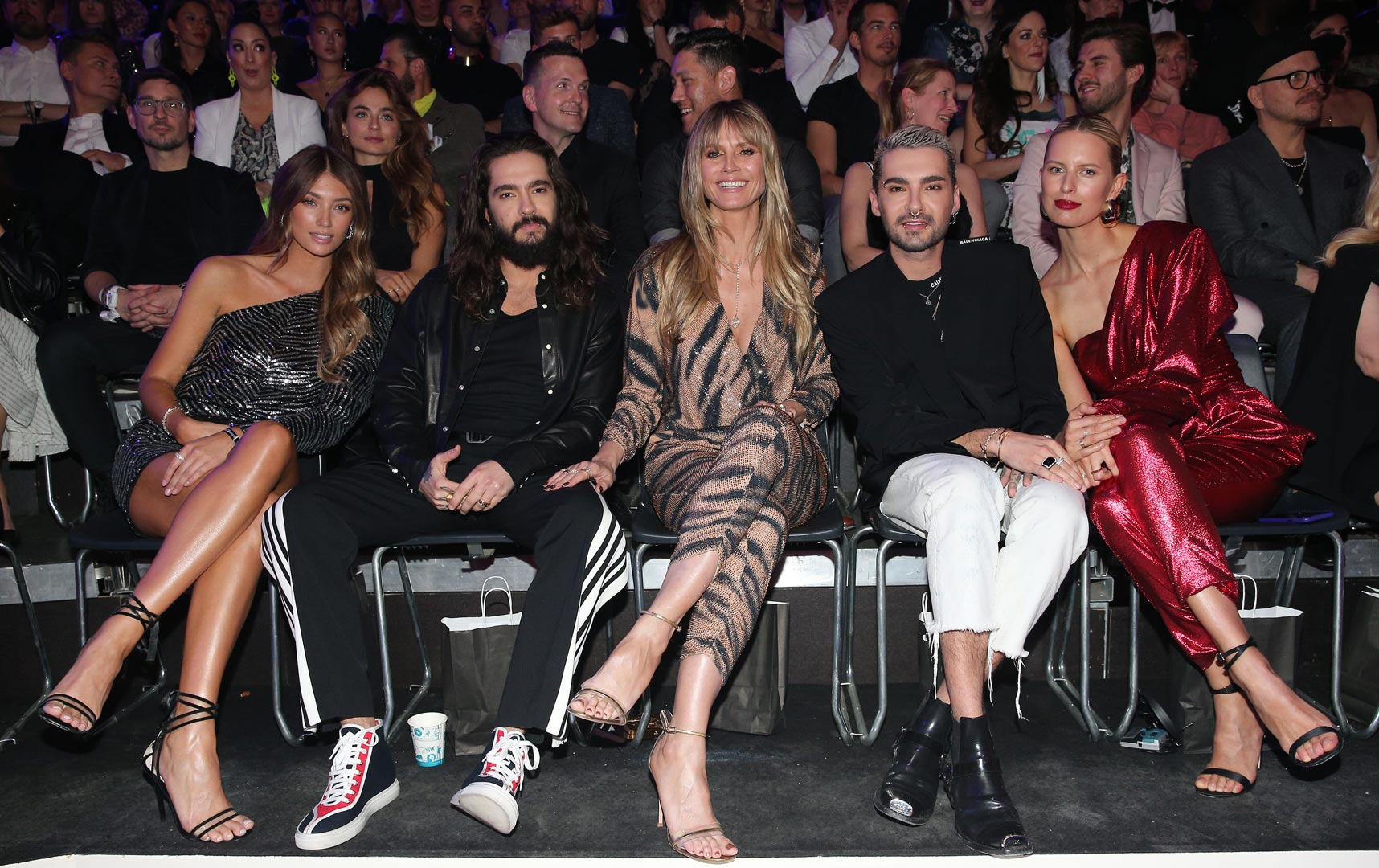 GNTM: Germany's Next Top Model
Since 2006, supermodel Heidi Klum has been looking for Germany's best models from among thousands of applicants every year. At her side are always regular jurors, as well as guest jurors. Together, candidates and jurors jet around the world for castings and jobs.
All seasons, contestants and winners:

https://fivmagazine.com/wp-content/uploads/2021/11/mode-highheels-frauen-frauenmode-klamotten-blau-weiss-haare-brain-dutt.jpg
1259
1920
Kim
/wp-content/uploads/2020/07/fiv-magazine-news-instagram-youtube-tiktok-influencer-fashion-interior-jewelry-real-estate-tips-help-logo.png
Kim
2021-11-24 16:52:23
2022-02-26 17:40:33
GNTM Season 16 (2021): Winner, Contestants – Alex Mariah Peter, Soulin Omar & Romina Palm