Romy Wolf Interview: GNTM, The Voice of Germany & Future
Romy Wolf Interview – We met the ex-GNTM contestant Romy Wolf for an interview. Romy told us a lot about her life after Germany's Next Topmodel. You'll find out in this interview what Romy thinks about the pressure on social media and she gives tips on how best to deal with it. Romy also talks about her participation in The Voice of Germany and her passion for music.
Romy talks about her life after GNTM
FIV: Hello Romy, it's nice that the interview worked out. You have already experienced a lot in your life. You took part in the 16th season of Germany's next Topmodel in 2021. Since then, you've been a successful model and active on social media. How has your life changed since you took part in GNTM?
Romy: I wouldn't call myself a big, successful model at all, because I'm not a full-time model at the moment, but I'm concentrating on my internship and my future career.
I'm concentrating on my studies. Nevertheless, a lot has changed in my life since my participation in GNTM.
Finding friends has been difficult since GNTM
Romy: It has become more difficult to make real friends, because everyone who meets me already has a preconceived opinion of me, whether positive or negative. I meet a lot of people and I get recognized on almost every street, I like that. I love my fans and spend super happy time with them, even if it's mostly unfortunately only very short and only possible from a distance, due to our current situation of course.
Going out alone is difficult for Romy
Romy: Unfortunately, I can no longer walk through my village alone, as there have already been cases where I have been secretly followed home or my neighborhood has been scouted. Basically, one lives a bit more restricted than before. It doesn't matter anymore how embarrassing you act in public because everyone knows you. And it doesn't matter anymore if and how you express yourself in public. I'm very often afraid of disappointing my fans or doing something wrong by not being active enough in social media, for example.
Romy is endlessly grateful for her life
Romy: I have a lot to do and in the last few months I could rarely be at home, right now it is a bit quieter because of Christmas, which also gives me the opportunity to spend more time with my family. But, and this is the most important thing for me, I love every little change, even the restrictions, because I would never undo the time and I am endlessly grateful for every single person who follows my story, wants to see me and likes what I do.

Romy gives tips for aspiring GNTM contestants
FIV: The new season of GNTM starts soon. And you certainly have tips in store for the aspiring candidates?
Romy: The only tip I would give to a candidate would be to just always be yourself. You shouldn't try to play any role in such a show or behave differently than usual, because for me personally that would be like lying to the people in front of the TV and also to Heidi Klum. I would say: You are perfect the way you are and this show wouldn't want you if you were different!
Has modeling always been Romy's dream?
FIV: Was modeling always your career aspiration or did you want to do something else?
Romy: It was always a huge dream of mine to take part in Germanys Next Topmodel. However, I never knew if I was even remotely good enough for it, which is why I never actually considered modeling before.
Social media pressure – how best to deal with it
Many people, especially young women struggle with unrealistic beauty ideals and identity issues they see on social media. Many have developed serious mental health issues, identity problems and a false self-perception to mimic the beauty standards that are simply unattainable. We asked Romy about her opinion and you can find her answers here.
"You put pressure on yourself to look perfect".
FIV: You are in the public eye and are active on social media as a social media personality. How great is the pressure in the business to always be "perfect"? What's the best way to deal with it?
Romy: The pressure to always be perfect is put on you by the big celebrities and yourself by constantly seeing perfect photos in perfect places with perfect people, outfits and scenarios. Personally, of course, I also make sure that my photos and videos are interesting. But I also like to show an "imperfect" side of me. We are all human beings. People who usually have a stressful everyday life, come home and want to relax. Since I personally prefer to look at funny things or really exciting facts that do not make me envious of huge mansions or beautiful front gardens.
Romy focuses on funny content
That's why I usually post rather funny content, I also like to be without makeup or fresh out of the shower with wet hair. I also make it a point to let my fans know how much they mean to me, which is why I often put sayings in my status that emphasize that and remind everyone that you are perfect the way you are. Even without a big mansion and huge success.
Participation in The Voice of Germany
FIV: Besides GNTM, you also participated in the Voice of Germany. Do you want to pursue your career as a musician?
Romy: I've been a musician for over 15 years and of course I want to continue pursuing a career as a musician. However, the most important thing for me is to first study and get a good degree, because as a freelance musician/artist, as you know, you live very dangerously.
Future dream: Successful music career
Romy: Right now I would like to just sing covers on YouTube and write my own songs to express myself and my feelings. That's what I will do for the rest of my life. If something bigger should come out of it, that would be wonderful of course and also the fulfillment of a huge dream, but time will bring that.
Here you can already hear Romy's voice:
Outlook: Romy studies in the future
FIV: Finally, a short look into the future, we are curious what you have planned in the near future: Do you have big plans like a move or something similar or is there something special coming up? Give us a little teaser of what your fans and followers can look forward to in the near future!
Romy: In the near future, I'll be doing an internship, because I'd like to study. When, where, what and how I keep secret, because of privacy.
Will Romy soon release her first album?
Romy: However, I'm just starting to sing and I can reveal that I'm currently working on 4 own songs and constantly something new comes to it. They are different from the song I have already published and go in the direction of ballads. On this and on other, different posts from my life and my everyday life, as well as now and then a few interesting collaborations, my fans and followers can look forward in any case and continue to be excited!

More about Germany's Next Topmodel
Did you like the interview with Romy? Then read more interviews with former GNTM contestants here.
Anna Maria Damm in interview: About her daughter, life as a mom, her house & interior design tips
With over 1.5 million followers on Instagram, model and lifestyle blogger Anna Maria Damm is one of the most successful German women on this platform. This gives her an immense reach, and her feed now focuses primarily on her family life with boyfriend Julian Gutjahr and their daughter Eliana. In addition to insights into her everyday life, the former Germany's Next Topmodel contestant primarily represents lifestyle topics such as beauty, fashion and interior design. The model talked to us about her life as a mom, must-haves and things she always wants to make time for.

Fata Hasanovic Interview: Travel tips, moving to Dubai & secret of success at GNTM
Blogger and model Fata Hasanovic took part in the TV show Germany's Next Topmodel a few years ago. The pretty brunette came in third place on the show and has since taken off on social media. Four years after her participation in GNTM, Fata built up her own YouTube channel, a successful Instagram account and even her own podcast. For the beauty, however, one thing has always been clear: she wants to be in the media industry! With her fun-loving and fun nature, Fata takes her followers with her and gives them private insights into her life, which many envy her for. Dubai, sun, beach and lots of travel – the model lives the real dream! Fata reveals to us in the interview what her most beautiful travel destinations are, her tips for a successful participation in GNTM and her favorite travel partner.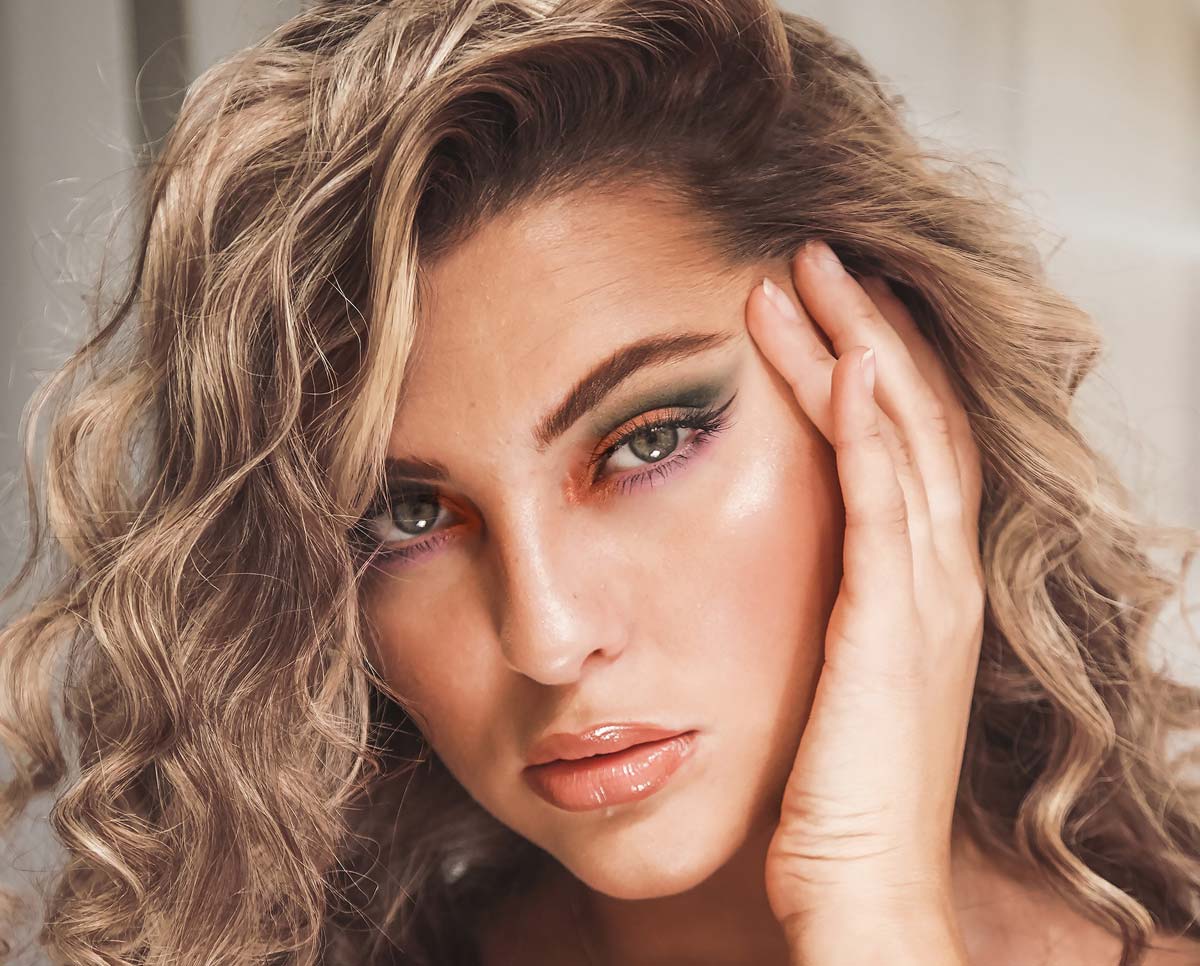 https://fivmagazine.com/wp-content/uploads/2021/12/romy-wolf-model-gntm-frau-shooting.jpeg
700
1200
Caren
/wp-content/uploads/2020/07/fiv-magazine-news-instagram-youtube-tiktok-influencer-fashion-interior-jewelry-real-estate-tips-help-logo.png
Caren
2021-12-15 14:23:31
2022-02-26 17:38:00
Romy Wolf Interview: GNTM, The Voice of Germany & Future