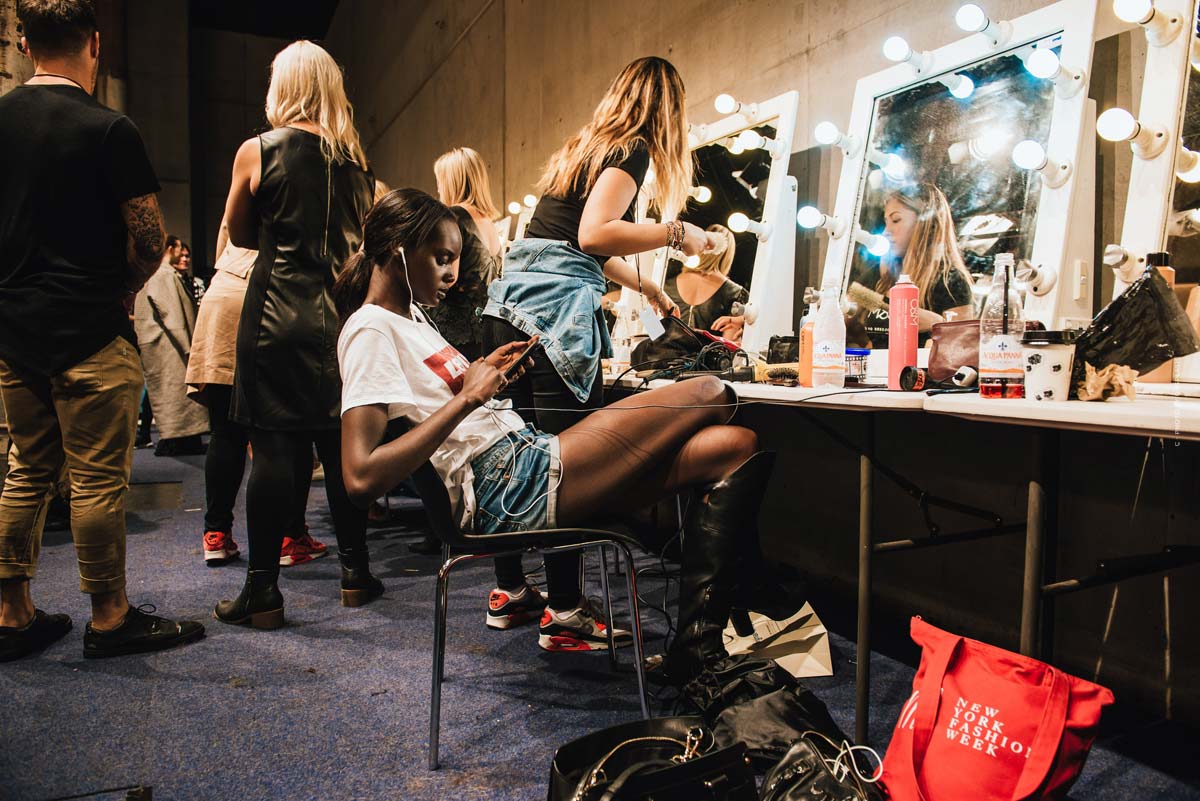 At the moment the shooting for the casting show Germanys next Topmodel by Heidi Klum is going on again. On a Selfie that Heidi Klum published on her Instagram account, you can see her with the 2019 season candidates. Who exactly is among them has not yet been announced.
+ AD + Kennst Du schon?
GNTM – The Candidates of 2019
We, at FIV Magazine, have researched who applied for the #IchbinGNTM2019 hashtag and filtered out 11 young girls who are not likely to be seen on television soon. On this picture, which Heidi Klum posted on her Instagram account, she shows herself with her top 50 girls for the 2019 season.
1. Alicija.koe
Alicija-Laureen applied for GNTM with many different images about Instagram. We do not consider the probability that she will be there to be particularly low, as she seems to have very good prerequisites. She has a well-trained body and this incredible charisma on photos.
2. Sarahalmoril
Also about the 20 year old Sarah Almoril is already hotly discussed. Everyone is enthusiastic about her super beautiful, extraordinary face. She has already won some fans on Instagram. If Sarah Almoril is in the next season, Heidi will definitely love her!
3. Donahorvat
Dona Horvat even has over 12,000 followers on Instagram. As for her looks, she has a good chance of being in the new season of GNTM. But does it also meet the minimum size requirement of 1.76m? We're not quite sure yet. I'm sure she'd bring a lot of momentum to the group of candidates.
4. Its_caroo
Caro has also applied for the new season 2019. One thing catches your eye immediately and that is her long, well-groomed hair. I'm sure this would be a candidate where Umstyling would have tears flowing when she's around. Here, too, we are not quite sure about the size. In any case, she has a very well trained body and therefore super prerequisites.
5. Kimjdammer
This beauty already has over 15000 followers on Instagram. She comes from Oberhausen and seems to have the perfect qualifications to make it quite far with Germanys next Topmodel. The blonde has not only a beauty face, but also a dream body. She also brings something that always brings a lot of excitement to an episode. A friend. She shows up with him again and again on Instagram and the two have been together for a year now. What if those aren't very good conditions? The name Kim Dammer will certainly be heard more often.
6. _Yaraline_
Yara-Sophie has applied for the next season. Her pictures immediately show that she is an apparition. Especially striking is her beautiful smile and her well-trained body. She also seems to have a partner by her side with whom she occasionally points to Instagram.
7. Catharinamaranca
Cathy Maranca has a very diverse and varied Instagram profile. She has applied for GNTM 2019 and we think she has a good chance to be in the next season. If you go through her photos, you get the impression that she could be the new sunshine in the new season. She looks very cheerful and has a beautiful face.
8. Evi_wenk
Evi Wenk seems to have a huge self-confidence. No wonder, with this beautiful figure and this great face. And she brings something else. She, too, is taken and has someone Heidi could invite for the family episode. Your pictures speak for themselves. I wonder if Heidi thought so too.
9. Chiaragntm
This applicant is a real eye-catcher! Not only does she look natural and super good, she also looks extraordinary. I'm sure Heidi couldn't resist. If this lady meets the size requirement, she will certainly go a long way!
10. Hanna Weig
That name sounds familiar to you? No wonder, Hanna Weig is the wife of GZSZ star Jörn Schlönvoigt and also a model. It is no secret that Hanna is a beautiful model and now also mummy. Nevertheless, there is a rumour that she has applied for GNTM 2019. The only problem? Hanna is only 1.70m tall. I wonder if Heidi's gonna make any exceptions for this season.  Hanna Weig would definitely be a tough competition for the other girls!
11. Ally_Djalo
What about this beauty? She applied for the new season via hashtag. She has a very beautiful body and a very special face.  We are curious whether she will be part of the new season.
Who of the girls is ultimately there and who is not is still standing in the stars. It remains exciting and that's exactly what we love about GNTM! As soon as the names of the girls are announced or there are hot new infos, we will be there for you!
You might also be interested in these articles:
+
https://fivmagazine.com/wp-content/uploads/2019/01/germanys-next-topmodel-kandidatinnen-neue-staffel-spiegel-maedels.jpg
801
1200
Lisa-Marie
/wp-content/uploads/2021/02/fiv-magazine-vips-interview-fashion-style-home-interior-magazin-prominente-mode-einrichtung-logo-gif-instagram.gif
Lisa-Marie
2019-01-08 12:00:39
2021-07-07 10:35:01
GNTM – The Candidates for 2019