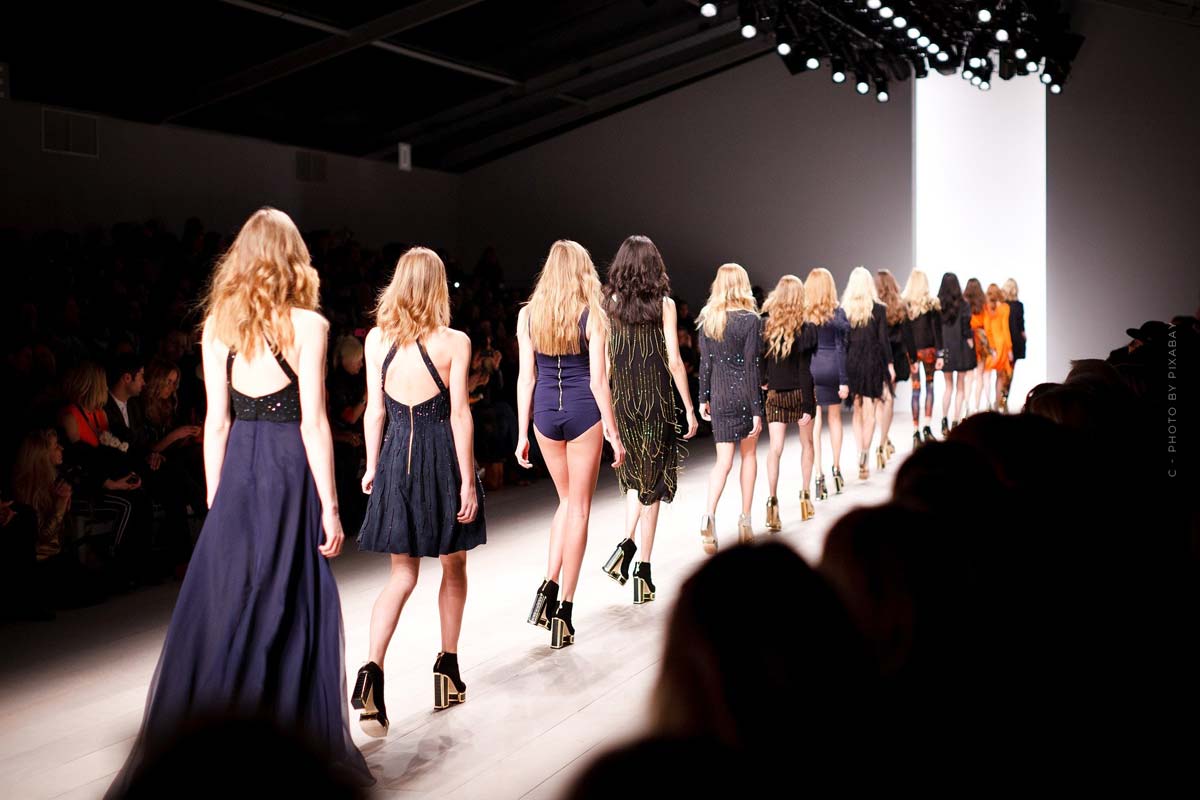 GNTM: All winners – The most successful candidates
All year long, we're looking forward to the fact that it starts again. The new GNTM season from Heidi Klum. Meanwhile there were already 13 seasons of the popular casting show on pros seven. If you follow GNTM regularly, you'll usually have your favorite during the season and be disappointed if you have to leave early. But which of those who made it after the exhausting time and were chosen as the most beautiful girl in Germany has actually become successful afterwards. Here I have compiled a list of the winners of all seasons and found out who has remained successful beyond GNTM.
GNTM – Winners and their successes
The highlights from 13 seasons of GNTM! Here I have compiled a list of the winners of all seasons and found out who has remained successful beyond GNTM.
Season 13 -Toni, The Tough one
After GNTM winner Toni secured the title on 24 May 2018, the winning streak is not yet over for her. At the Berlin Fashion Week Toni runs for Michael Michalsky and Lana Müller. Toni's also trying to be an influencer on Instagram. She now has 182,000 followers on Instagram and her community is growing steadily. In her Instagram photos, the 18-year-old is particularly often seen posing with her former GNTM rival Julianna.  This is Toni's Instagram for you.
Season 12 – Céline, The Quiet
Céline was very reserved during the season and was rather less noticed. But she still passes everyone in the finals. Céline remains successful after its victory in 2017. She is now under contract with the agency "Elite Model". Three months after her victory at GNTM, she left HeidiKlum's OneEins agency. In the meantime, the 20-year-old is really successful, she ran at the Paris Fashion Week in spring. She is even allowed to present the collections of the luxury brand "Balmain" on the catwalk. Céline does not neglect their Instagram account either. She has 362 000 loyal followers on Instagram and entertains with images from her fashion and private life: Céline Instagram.
Season 11 – Kim, The Ambitious
In 2016 Kim Germanys next became a top model. Not much has been said about her since. The 22-year-old did run for the Berlin Fashion Week, but afterwards she is more likely to attract attention with her private life. During the season she was particularly noticed for her relationship with Alexander Keen, also known as "Honey". Her boyfriend, who is a model himself, often tried to join Kim in the spotlight.  He did not make himself particularly popular and shortly after the final it was over with them. Kim Instagram.
Season 10 – Vanessa, The Versatile
The then 18-year-old Vanessa Fuchs won the title in 2015. Following this, it is successful on two tracks. She has not only established herself as a model, but also sees herself as an influencer. She now has 289,000 subscribers and keeps her fans informed about her life:Vanessa Instagram.
Season 9 – Stefanie, The Natural
If you talk about which of the GNTM winners is the most successful after the final, Stefanie Giesinger is definitely one of them. At the age of 17, she prevailed against her competitors in the final. She is not only popular as an influencer, but has also managed to assert herself as a model. She already had many jobs, among others for Opel, she ran at the Belin Fashion Week and did a covershooting for the Cosmopolitan. Stefanie Giesinger with her 3.4 million subscribers is also at the top of the list as an influencer. What could be the reason? Stefanie acts quite naturally in front of her fans and doesn't pretend. She also does not hide her illness the Kartagener syndrome and keeps her fans regularly up to date. Let yourself be inspired by her likeable person: Stefanie Instagram.
Season 8 – Lovelyn, The Sweetness
After Lovelyn's GNTM victory in 2013, she was hardly reported. After she had won, the 16-year-old first of all caught up with her Abitur. However, the 22-year-old has not completely withdrawn from model life. She takes model jobs from time to time, for example for Breuninger. On your Instagram account you can get an overview of your current life. Lovelyn Instagram.
Season 7 – Luisa, The Industrious
Luisa won the race in 2012. After she had won, she moved to New York to really take off as a model. There she got many jobs and developed further. Luisa even took part in the New York Fashion Week. In the meantime, however, the 23-year-old is living in Munich again and would like to develop further here. Her big goal is to be allowed to run on a Victoria Secret Show once. Can she do it? Luisa Instagram.
Season 6 – Jana, The Reasonable
Who still remembers the GNTM winner Jana from 2011? Three years after her victory, the pretty blonde worked in her modeling profession. Meanwhile she does this only by the way, she has several bakeries and models only by the way. Why turn away from the dream job of many girls, many would ask themselves now. Jana admits in an interview with the magazine stern that she considers the model world to be superficial and that only isolated cases in this area make the big money. Too bad, but that's not why she's out of the world. You can still track them on your Instagram account: Jana Instagram.
Season 5 – Alisar, The Beauty
Alisar was after her victory in 2010 an example for someone who made a real career. After she won, she ran first at London and then at New York Fashion Week. Here she was even booked for 17 different fashion labels. Alisar is contracted by international fashion agencies and does countless jobs in New York. Alisar is lucky to present the collections of the star designer Philipp Plein. More success is almost impossible. Alisar Instagram.
Season 4 – Sara, The Goodhearted
Sara Nuru. The then 19-year-old winner of the Castingsow has already stood out at that time. She's just doing modeling now, by the way. Sara has a very good heart and through her nuruCoffee, founded together with her sister in 2016, is committed to women who need support to lead a self-determined life. It has also become the face of uberGREEN and is therefore committed to the environment. Because with uberGREEN you can be on the road with electric cars. On Instagram, beauty is still active. Sara Instagram.
Season 3 – Jennifer, The Mommy
The 16-year-old winner from 2008 could not complain after her victory. Many catwalk jobs followed, among others by the designers Philipp Plein and Talbot Runhof. 6 years later Jennifer said goodbye completely to model life. She became pregnant, is now a mother of two and is training as a tax clerk.
Season 2 – Barbara, The Exceptional
The second pretty GNTM winner Barbara is contracted by a model agency called IMG Models after her victory, followed by an advertising contract and a job for Cosmopolitan. But that wasn't all by a long shot. She advertised C&A, Mc Donalds and the Pantene Pro-V hair care range. But Barbara is not only successful when it comes to being a model. In the meantime she is also an actress and played in several movies. You'll probably be hearing from Barbara for a long time. Have a look at the beautiful photos of the model on Instagram: Barbara Meier Instagram.
Season 1 – Lena, The Successful One
The first GNTM winner is by far the most successful of all. After she has won, Lena finishes her Abitur. After that she gets a lot of jobs in the big fashion metropolises like London and Milan. From 2009-2012 the blonde will present "Austrias next Topmodel". In 2013 she was a member of the jury for "Das Supertalent". Lena also hosted many other television shows, such as "The Voice of Germany". Since 2013 the model has hosted the star magazine red. Lena Gercke is under contract with countless model agencies worldwide. Her work as a model is incredibly popular. Lena Gercke is a real star in Germany. For four years Lena was together with the soccer player Sami Khedira. After that she actually wanted to marry her friend Kilian Müller-Wohlfahrt, but the two have separated again. Lena has an incredible winning streak that is far from over. Lena Instagram.
After we've updated ourselves on the latest winners, there's more to the GNTM theme to learn. There are rumours that Heidi Klum will be alone in the jury for the next casting show. There is also an article about who made it to the top without Heidi Klum. You're welcome to read the articles: GNTM's jury is disbanding. Ex-GNTM participant and still successful.
https://fivmagazine.com/wp-content/uploads/2018/11/germanys-next-topmodel-alle-gewinnerinnen-laufsteg-blaue-kleider.jpg
800
1200
Lisa-Marie
/wp-content/uploads/2020/07/fiv-magazine-news-instagram-youtube-tiktok-influencer-fashion-interior-jewelry-real-estate-tips-help-logo.png
Lisa-Marie
2018-11-02 12:00:52
2021-01-19 15:14:21
GNTM: All winners – The most successful candidates