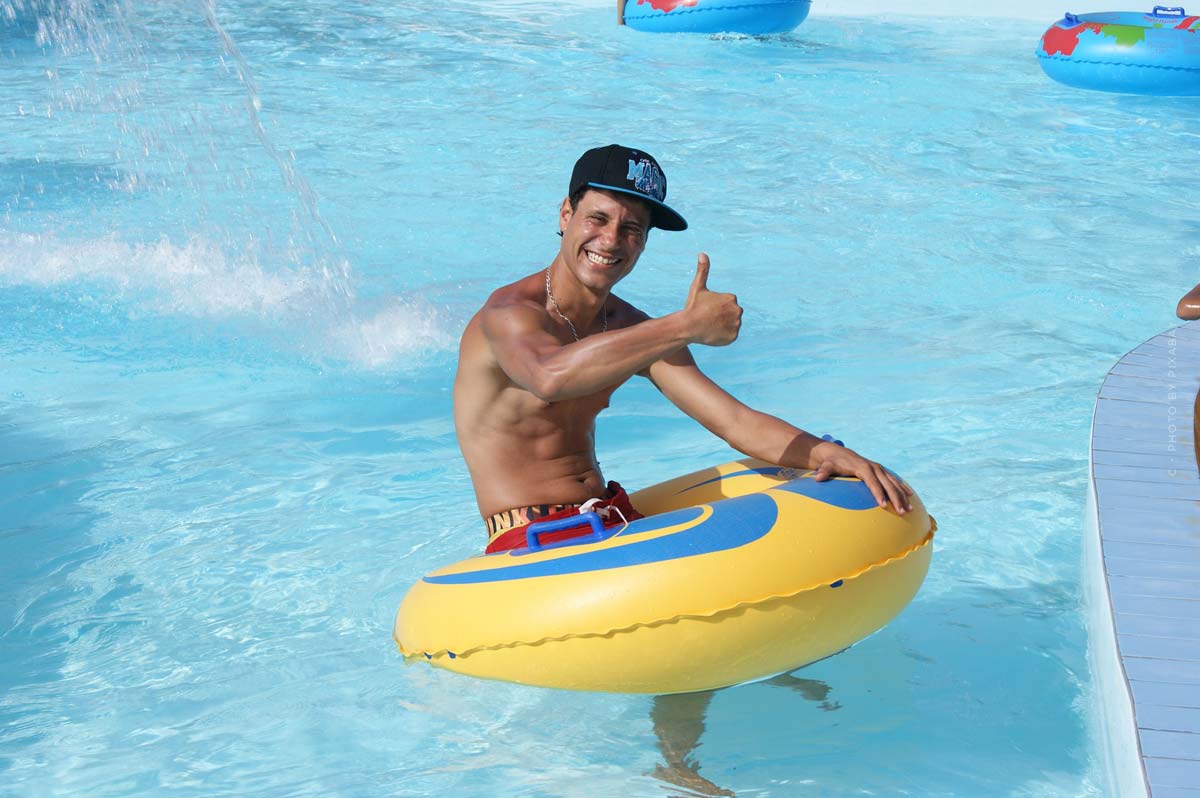 TikTok Stars Germany: Younes Zarou, Condsty, Lisa and Lena
There are many American users on the international TikTok Charts list. Around 11 million people in Germany use the app. Among the users there are many successful creators with millions of reach. We show you here the top 10 of the biggest German-speaking creators. These are accounts that are also internationally known. For example, the top 1 most successful TikToker is Younes Zarou. Like many other users, he posts content with English fonts to break the language barrier. We show you Germany's biggest TikTok stars. From dancers, image artists, insect breeders to ASMR in Germany, you will meet the most diverse creators. Tip! Here you can find the biggest TikTokers from the USA and the biggest TikTokers worldwide.
Younes Zarou: Top 1 Creator in Germany
Younes Zarou is Germany's most successful TikToker. On his channel he does the coolest experiments. The influencer has two accounts. A German-speaking account and an international account. His international account is the most successful with 35.7 million followers. In his videos, the Frankfurt native conjures up artistic images with paint powders.
Condsty: Art & Hacks
Condsty is the most successful Tiktoker from Austria. Behind the account hides Christoph Brückner, who besides TikTok plays the organ in the church. On his account he draws animal illustrations, illusions and 3D figures. What started as a hobby has now become a successful side job with about 18.8 million followers.
Lisa and Lena: Trends & Dances
The twins Lisa and Lena have been very famous since musical.ly. The two girls took a year break back then and deleted their TikTok account. Despite their one-year hiatus, they are still very popular on TikTok and now have 13.5 million followers. Check out the coolest TikTok dance challenges here.
Falco Punch: The coolest transitions
Falco Punch, like the two twins, also started on Musical.ly back in the day. Back then he made Lipsync videos like many users of the app. Since TikTok exists, the influencer is especially known for his transition videos. In his videos he worked with effects, filters, and special cuts. Check out a compilation of his best videos here. He now has 10.4 million followers on his account.
Anna Catify: Tutorials & Comedy
Anna Catify is one of the most successful TikTokers in Germany with 11.2 million followers. On the platform she makes comedy videos, tutorials and transformation videos. In her tutorials she shows how she creates her creative videos.
ASMR & Skincare with Noemi Nikita
Noemi Nikita is all about self-care, as the influencer is known for her skincare videos. With her you can find many masks and creams in different colors around the topic of facial care. In many of her videos she combines her passion with ASMR. With her content she has 10.4 million followers on TikTok.
Avemoves: The masked dancer
Besides the many great German TikTok stars, there are also many creators like Avemoves. This influencer hides his identity from his fans with a mask. In the comments, they puzzle over what his face looks like. AveMoves does dance challenges to the coolest songs on his account. The dancer has 9.5 million followers on the platform.
Dalia Mya: Dance & LipSync
Dalia Mya has 6.1 million followers on TikTok. The Berlin native makes LipSync videos, transformation and dance videos on her account. On TikTok, Dalia is a real all-rounder. Her most popular videos are the ones in which she lipsyncs under water.
PatroX: dancer & multi-talent
PatroX is a successful influencer and won "Masters of Dance" in 2019. On TikTok, he entertains his fans with comedy and dancing. The TikToker is a real multi-talent and has 6.9 million followers on TikTok.
Insecthaus_adi: breeding of insects
One of the biggest insect breeders in Europe can also be found on TikTok. Adrian K. breeds tropical insects and sells them. On the platform he posts videos in which insects crawl on his face. The insect influencer is well received with his content and has 8 million followers there.
https://fivmagazine.com/wp-content/uploads/2021/07/deutschland-tiktok-social-media-marketing-best-practice-agentur-swimmingpool.jpg
798
1200
Lisa-Marie
/wp-content/uploads/2020/07/fiv-magazine-news-instagram-youtube-tiktok-influencer-fashion-interior-jewelry-real-estate-tips-help-logo.png
Lisa-Marie
2021-07-30 14:00:58
2021-08-22 12:58:32
TikTok Stars Germany: Younes Zarou, Condsty, Lisa and Lena