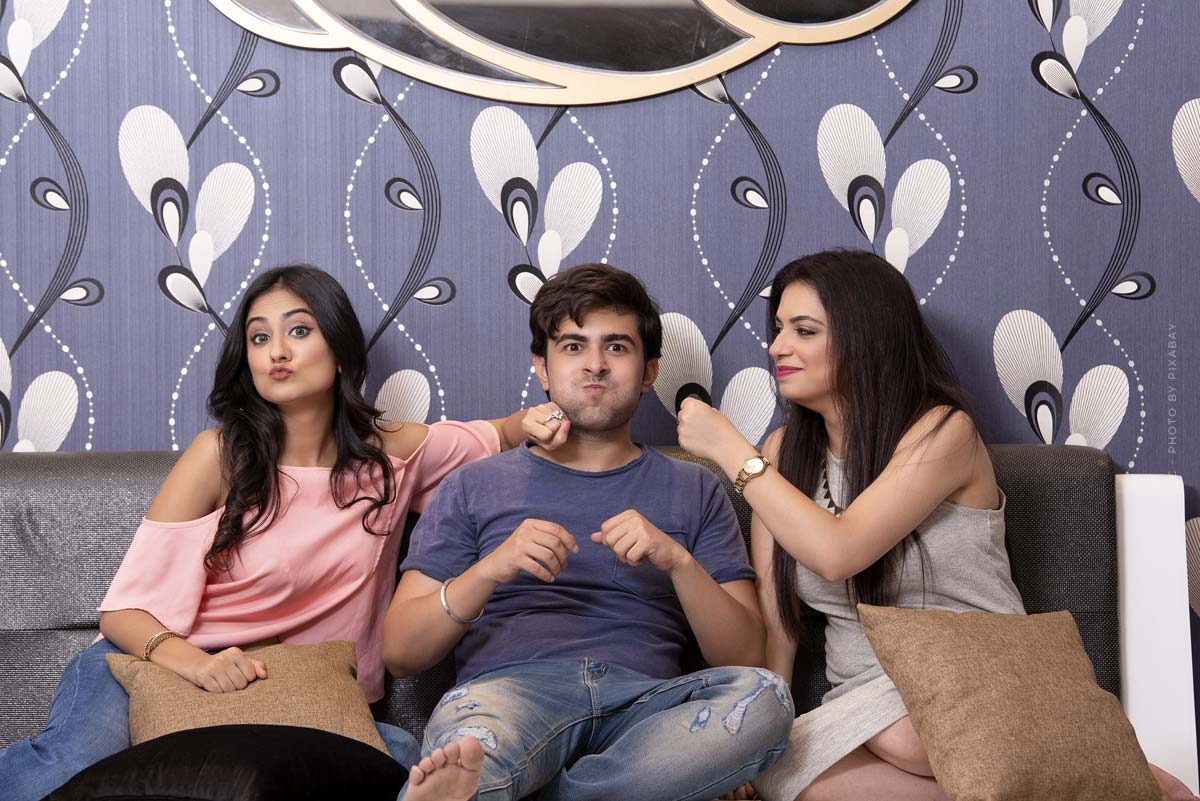 TikTok Stars Worldwide: America, Asia, Europe & Africa
TikTok is the first Chinese social network, which has a great influence on millions of people. The app's users set the biggest trends globally. The Chinese app uses its artificial intelligence, or AI, here. This technology works in such a way that the algorithm quickly analyzes the interests of the consumer. AI also helps content creators to create viral videos. It simplifies video editing, suggests hashtags, filters, and other enhancements for viral content. Thus, the Chinese company has managed to captivate the entire globe. Whether in Asia, America, Africa or Europe, there are many content creators everywhere on the platform every day. Tip. Here you can find the biggest TikTokers from the USA
South Korean TikToker
K-Pop is very popular among many young people around the world. The term is derived from English and means "Korean successful music". The bands usually consist of several girls or boys. The popularity of K-Pop is also reflected on TikTok. Namely, the most successful accounts of South Korea there are K-pop groups like BTS and Blackpink. In addition to the two bands, comedian Jongmineyo is also very popular on the app. Check out their TikTok videos here.
Boy Band Group – BTS
BTS is a South Korean K-pop boy band made up of 7 men. With 38.5 million followers, they are South Korea's most successful TikToker. The video with the most reach of 108.4 million clicks, is the one by band member "Jimin" dancing with the funny bubblehead filter on one of the band's most popular songs. With this TikTok video, records were broken as the video became the most liked video in South Korea.
Girl Band Group: Blackpink
The successful girl band group"Blackpink" is one of the most successful TikTokers in South Korea. The group consists of the 4 girls: Jennie, Rosé, Lisa and Jisoo and has 23.7 million followers on TikTok. In their videos they show short clips and behind the scenes clips from their movies and cool dances.
Jongmineyo/ jongmin oppa
On the popular video clip app, Jongmin oppa is South Korea's most successful creator with 13.7 million followers. There you can find him under the username"jongmineyo". In his content, he makes funny comedy videos and shows life in South Korea. Here we have a compilation of his funniest videos for you.
The biggest TikToker from the United Kingdom
TikTok is also very popular in the UK. There you can find many great creators with the coolest and trendiest videos. The most successful British TikToker here is Holly H. Similar to many other creators, you can find dance challenges with her. Other successful TikTokers here are "Jamil Jamel Neffat" and "Rhia".
Holly H: Dance Challenges & Painting
The most successful TikToker from the UK is Holly H with 16.3 million followers. The British influencer has a passion for dance. Holly knows all the trending dance challenges and sounds on the platform. Besides her cool dance performances, she also shows her other creative side with her paintings.
Neffati Brothers: Dance, Pranks & Comedy
Twins Jamel and Jamil Neffati are very popular on TikTok with their account"Neffati Brothers". 13.6 million people now follow this account. The two brothers provide entertainment with their weirdest and funniest videos
ASMR with Rhia
If you are looking for the most popular ASMR content creator, you will come across rhia.official in your search. The British TikToker has become famous for her lip-sync videos back in the day. On her site you can find many ASMR unboxing of children's items and toys opens and cool tutorials in which she explains how she creates her TikTok videos.
Italy's biggest TikToker
If Italy is your favourite travel destination, you've come to the right place. We're bringing you the most successful TikTokers from the boot-shaped country. Here you can see Khaby Lame, Mattia Stanga and the pop singer Sangiovanni. The special thing here is that Italy has landed in the international TikTok charts with Khaby Lame.
Khaby Lame: World's second largest TikToker from Italy
The Italian TikToker with Senegalese origin is the second most successful TikToker with over 90 million followers worldwide. The TikToker does not actually do that much. In his videos, you see people unnecessarily complicating tasks. Khaby shows in his videos how easy these tasks can be done. What's so funny about it is his facial expressions. So if you're into dry sarcasm, you've come to the right place.
Mattia Stanga: Italian Comedy Content
Mattia Stanga makes Italian content on his account and now has 1.4 million followers. In his videos he makes funny sketches in which he acts out different situations and roles.
With music to the favorite on TikTok – Sangiovanni
Italian pop singer Sangiovanni has a reach of 551.8K followers on TikTok. One of his most successful hits is the song "Malibu". There are many cool dance challenges for this song on TikTok.
Africa's Biggest TikTok Stars
There are also many great TikTokers in the African continent. We show you the biggest and coolest creators from the different countries in Africa. Here you can see Mcshemcomedian and Whitney8, who have already reached a record of millions of followers with their comedy content. You can also see the funniest videos of the internet sensation Elsa Majimbo.
Kenya – Elsa Majimbo
Elsa Majimbo has been making waves on the internet with her comedy videos. With 894.3 K followers, the Kenyan is one of the most famous African content creators. In her videos, she performs monologues in which she laughingly eats her potato chips while wearing her tiny sunglasses.
Nigeria – Mcshemcomedian
The most successful TikToker from Africa is Nigerian comedian Mc Shem Comedian with TikTok 4.4 million followers. In his skits, he plays Mama Shem, the mother of Shem. Check out a compilation of the funniest TikTok here.
South Africa – Witney8
Witney8 is the most successful TikToker in South Africa and has 2.1 million followers on TikTok. The South African makes many funny sketches in her videos but also many videos in which she shows South African dances. She also does a lot of lip-sync videos.
https://fivmagazine.com/wp-content/uploads/2021/07/welt-tiktok-social-media-marketing-best-practice-friends-app-agentur.jpg
801
1200
Abigail
/wp-content/uploads/2021/10/logo-2021-fiv-magazine-fashion-interior-vips-celebrities-modemagazin-magazin-prominente-mode-einrichtung-immobilien.gif
Abigail
2021-07-30 14:01:05
2021-08-22 12:58:22
TikTok Stars Worldwide: America, Asia, Europe & Africa