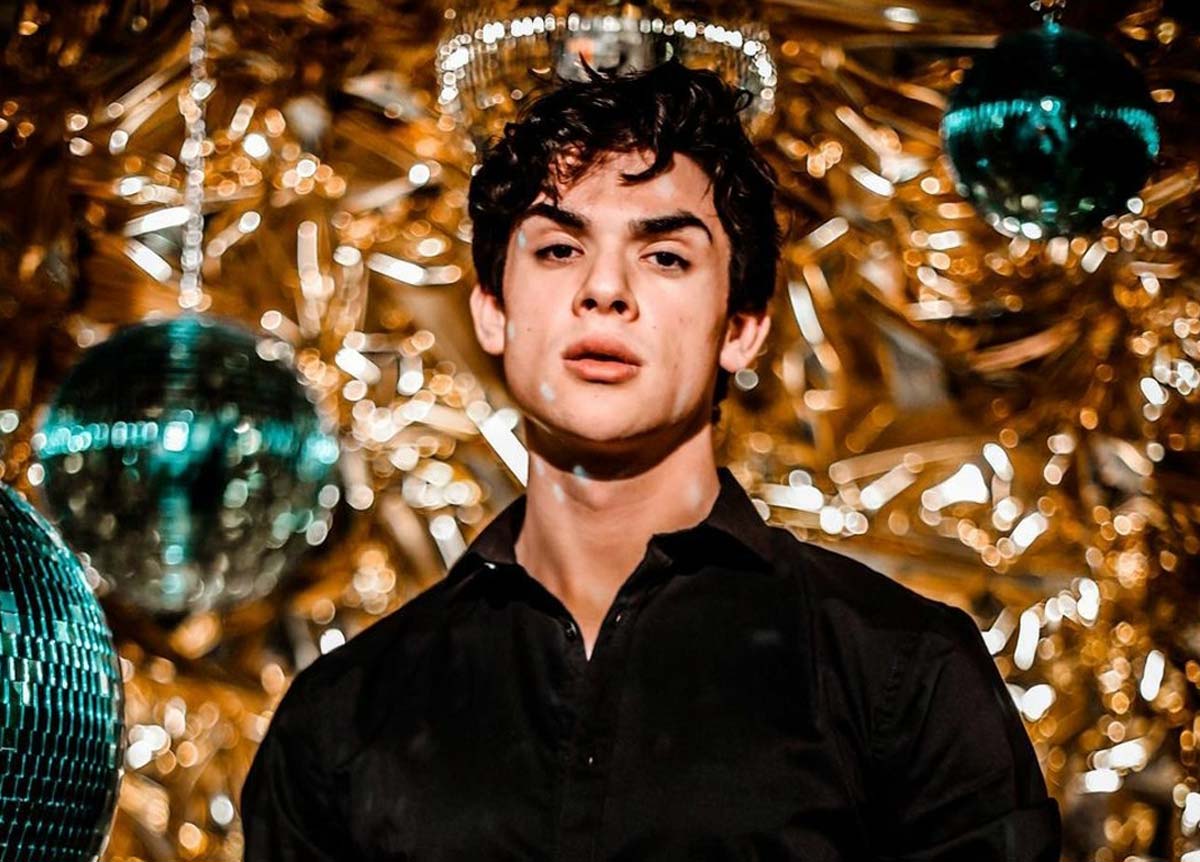 Maximilian Raffelt in an interview: Acting, favorite roles & success as a TikTok star
With one million followers, Maximilian Raffelt (imarealmax) is considered the first major German actor on TikTok. Max owes his success to his acting talent and his creative video ideas. Alone or even in pairs, the TikTok star slips into the most diverse roles and inspires his viewers with emotional, funny or exciting videos. But how much time and ideas go into a video that lasts only seconds? How do Max's family and friends support him in his career and does he plan to make acting his profession? We interviewed the likeable TikToker for you to find out exactly that and much more!
Shooting Time, Video Ideas & Talent: The Path to the Perfect TikTok
FIV: On TikTok you inspire your viewers with creative acting videos of you. It's hard to miss that you have a talent for acting. How did you decide to share your talent on Tik Tok?
Max: Initially, I tried my hand at TikTok first. Of course, I didn't really know the app at first and tried out a lot of content. Then after a month I got into acting. It was super fun, so I practiced a lot and from then until now, I don't do anything else. I just implement what I enjoy and like to entertain my audience that way.
FIV: We would also like to know what challenges you face and how much time it takes to create the perfect TikTok video?
Max: That's really very different and difficult to say exactly. Acting is incredibly easy for me because it's fun and that's exactly what I'm into. Shooting time takes me between 20-30 minutes per video. The brainstorming takes more time. My goal is to come across as authentic as possible. Of course I don't always succeed and I also get inspiration from other artists. But 95% of the content I create is my own content, which comes from my own thoughts and ideas. That's what often takes a lot of hours, but what I also enjoy so much at the same time.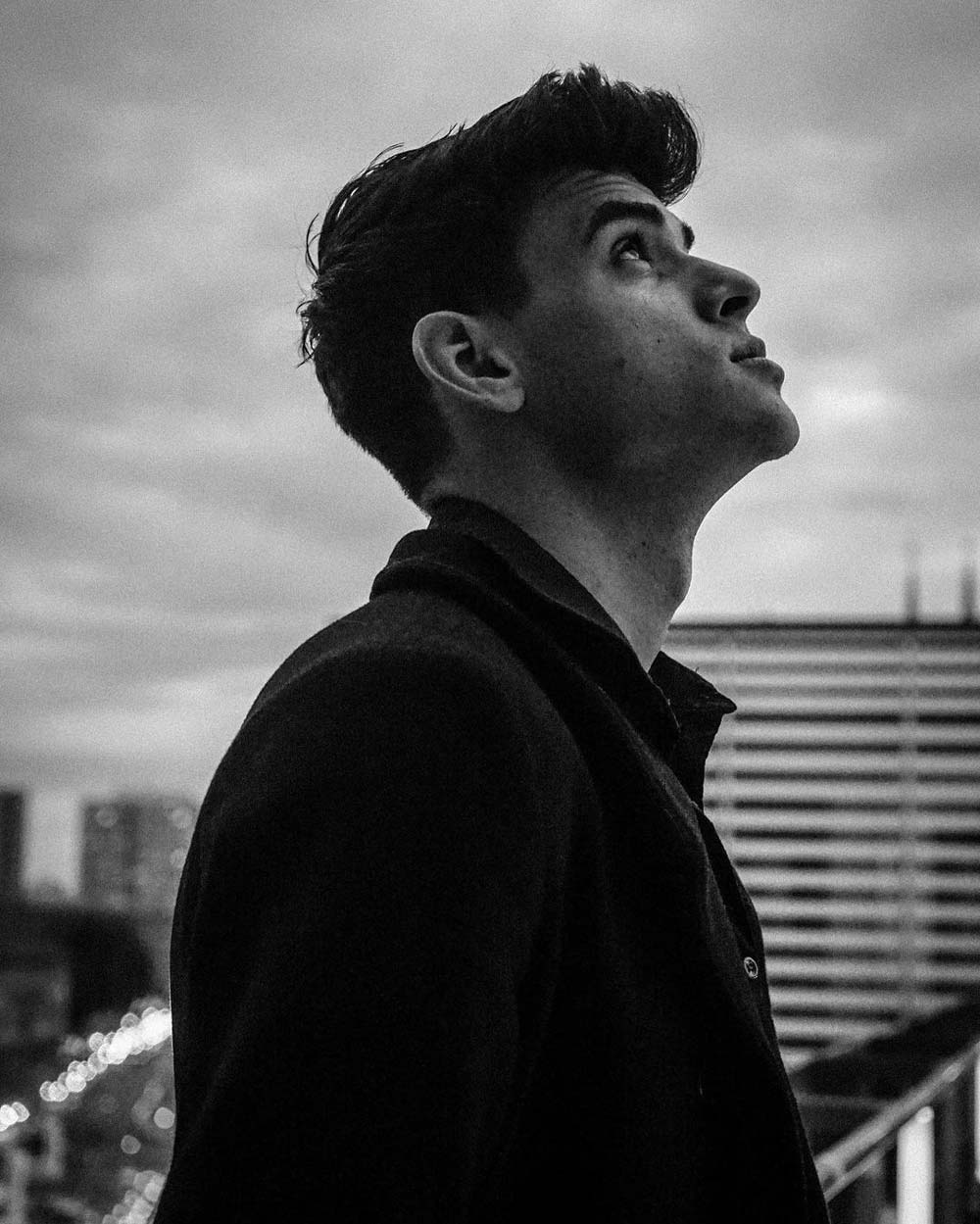 Werewolf, bad boy or rather jealous ex-boyfriend?
FIV: Although many millions of people use the app TikTok, it has only recently become so popular in Germany. One million people follow you on the platform and the trend is rising. How does this success feel for you and how does it support your acting career?
Max: It's unbelievably great and impossible to describe. I never thought I would make it this far. I am definitely proud of that. I will be the first German-speaking Actor TikToker who cracks the 1Mio – unimaginable. I never learned professional acting, but with many hours of work I taught myself everything.
FIV: You've already posted over 700 TikToks in which you demonstrate your acting skills. Whether as a werewolf, a jealous ex-boyfriend or a teacher, you slip into the most diverse roles and inspire your followers with new ideas every day. We'd like to know which roles you like to play the most on your TikToks and why?
Max: A good but very difficult question. I love all the roles because each of my videos has a purpose. They should give people a cool and loose acting, but more importantly I want to give a message. I think I favor POV's. Picking a favorite is difficult because I love every facet I embody. Playing the bad boy is easier for me, which is why I'm more into supernatural. It gives me a kind of challenge. If you can play something cool and take the audience into another world, it's just great feedback and at the same time not so easy. You realize how much work and a lot of thought goes into it, so I love the resulting challenge.

Greatest sense of achievement & future plans
FIV: Social media, especially TikTok can take up a lot of your time. Is the platform your main job, or do you do something else on the side? What has been your biggest success on the app so far?
Max: TikTok is definitely my main occupation. My biggest success was a video that has reached 17 million clicks. Unbelievable! I think what I succeeded in, besides the successful video, is the fact that very few people believed in me and I kept going. It wasn't until I had 200,000 followers that I made my first video with another TikToker. My account is 100% based on my work and I am very happy and proud to have always stayed true to my line.
FIV: Last but not least, we would like to know how your friends and family support you in your TikTok career? Do you plan to make acting your profession in the future?
Max: I'm lucky that my best friend and my girlfriend are behind me. My dream would be to be able to act on stage or screen in a feature film.
Maximilian Raffelt Social Media
https://fivmagazine.com/wp-content/uploads/2020/12/iamrealmax-tiktok-maximilian-reiffelt-freundin-schauspieler.jpg
862
1200
Lisa-Marie
/wp-content/uploads/2020/07/fiv-magazine-news-instagram-youtube-tiktok-influencer-fashion-interior-jewelry-real-estate-tips-help-logo.png
Lisa-Marie
2020-12-31 11:53:03
2021-07-17 17:36:29
Maximilian Raffelt in an interview: Acting, favorite roles & success as a TikTok star