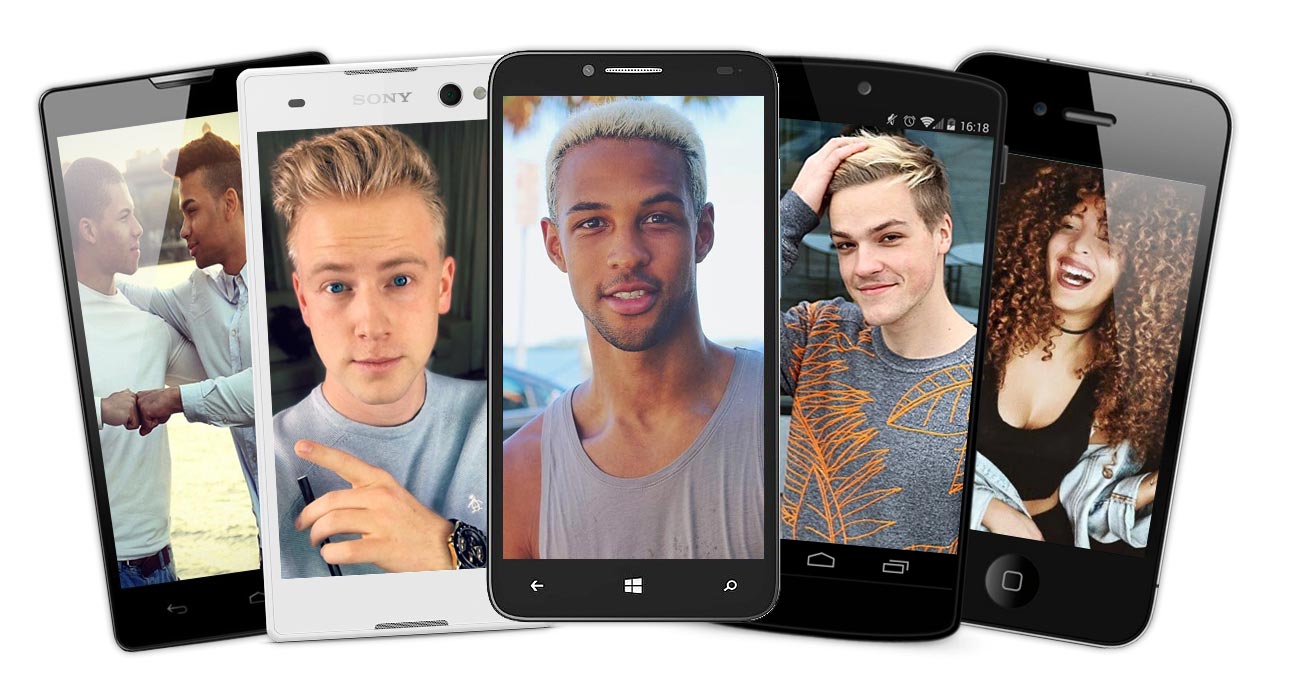 Youtuber like Simon Desue make their viewers laugh with funny videos
Simon Desue is one of the most successful Youtubers from Germany. His channel is already followed by over 3 million people. He inspires them with funny comedy videos. Pranks, crazy experiments and parodies are an integral part of his account. The most famous sketches on his profile as an internet entertainer are called "Swine flu song", "The crazy kebab man" and "SchülerVZ is unnecessary". He released his first video on July 2, 2009, but his career really took off when he uploaded a video every day on his 2nd channel in April 2010. After that, many television appearances followed. In 2011, he was featured in the TV show Die Schulermittler on RTL as well as taff on ProSieben. In 2013 Simon Desue was one of the stars of Promi Big Brother on Sat.1 and from 2014 he also played a major role in feature films. But Simon is not only successful as a Youtuber and actor, he has also brought out 3 songs and 4 books. His passion, however, is clearly comedy.
Youtuber like Simon Desue with funny videos
Want to start blogging yourself? From camera to continuous light and memory cards, here you'll find a guide to setting up your Youtube studio. Who are the most popular German Youtuber? Our Top 100 Youtuber!
PrankBrosTV are two cool guys with crazy ideas
PrankBrosTv is the 2nd channel of the PrankBros. Marvin and Kelvin are responsible for the two youtube channels and love to make their viewers laugh. PrankBrosTv is known for its crazy videos. For example, 20 different drinks are mixed together and drunk, the fattest drink in the world is created or rubber food is tested. There are also funny challenges and experiments to watch.


Germany - Spain - USA
Rayfox makes viewers laugh with creative videos
Rafael entertains the viewers with funny comedy videos. He breaks crazy world records, makes incredible things or fights with his brother. On his channel you can also find videos he made together with Bibisbeautypalace and Julienco. Bibi dyed his hair in one video and Julian ripped out his eyebrow in another video.
EsKay inspires the audience with varied challenges
Sebastian used to post Minecraft videos on his channel. Now a large part of the channel is filled with comedy videos. Especially popular are his different challenges, in which he has to taste things blindly, for example. His videos are very varied and funny.
Nobeautychannel parodies girls in different situation
This youtube channel is clearly not a beauty channel. Natasha Kimberley makes fun of the things that girls worry about the most. Whether it's about her figure, the guy who doesn't write back or the Bachelorette, with her own brand of comedy she manages to change viewers' minds and make them laugh. A new and cool kind of parody, which at the same time helps the girls to laugh about themselves, because almost everyone will recognize themselves in a situation.
What's Simon Desue's real name?
Simon's real name is Joshua Weissleder.
How long has he been with his girlfriend?
In the summer of 2016, Enisa and Simon got together.
What's his girlfriend's name?
Enisa Bukvic is the name of Simon's girlfriend.
Does Simon have any brothers or sisters?
Simon has a little brother named Michael.
Does he have any pets?
Simon owns a dog and recently also a small hamster.
Where did he live in her childhood?
Before he started school he lived in the Ivory Coast for 1 year, then he returned to Hamburg and spent his childhood there.
How old is Simon Desue and when is his B-Day?
Simon Desue is 25 years old and his birthday is August 20.
What's his second channel called?
HalfcastGermany2 is his 2nd channel on Youtube.
https://fivmagazine.com/wp-content/uploads/2017/07/youtuber-wie-simon-desue-blogge-influencer-prank-bros-tv-es-kay-no-beauty-channel-ray-fox.jpg
700
1300
Stephan
/wp-content/uploads/2023/08/fiv-magazine-logo-news-influencer-fashion-interior-travel-real-esates.svg
Stephan
2017-04-07 11:25:51
2017-04-07 11:25:51
Youtuber like Simon Desue make their viewers laugh with funny videos