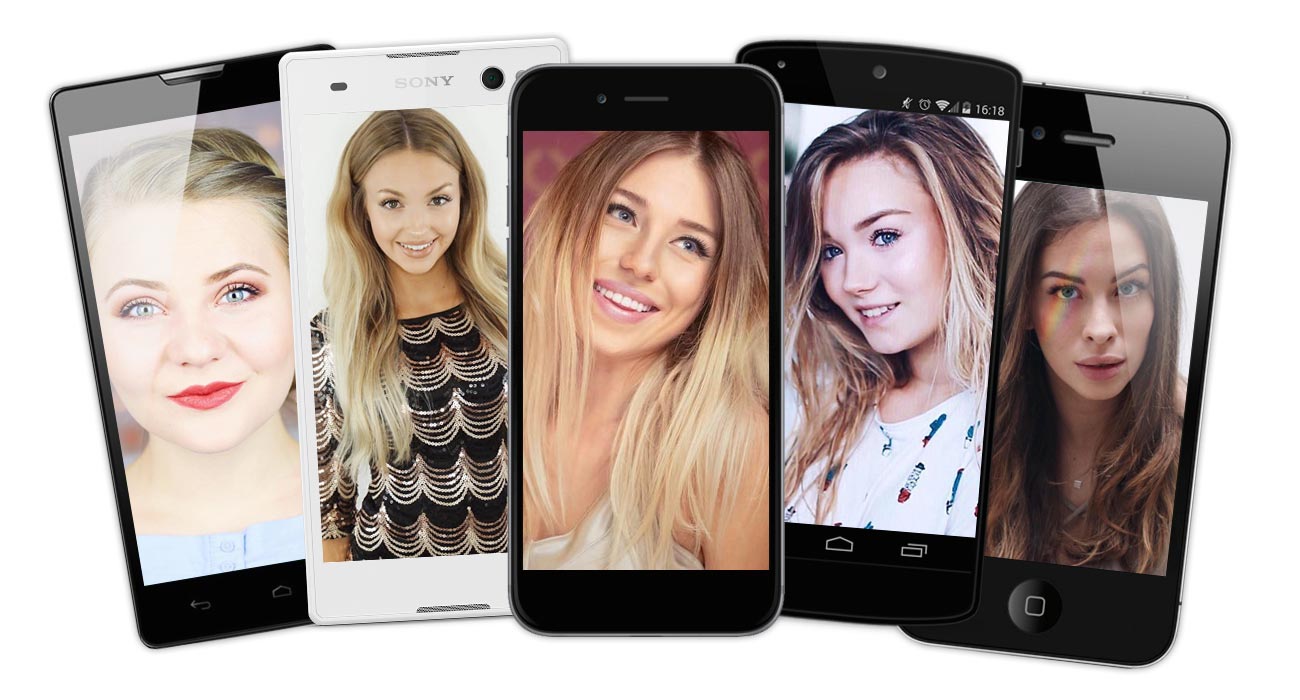 Youtuber like BibisBeautyPalace in the field of fashion, beauty and comedy.
Who doesn't know her? She is one of the most famous Youtubers in the world! Bibis Beauty Palace started on December 2, 2012 with her Youtube videos. In the beginning, everything was still very small but the viewers were enthusiastic and became more and more. Today Bibi has over 4.5 million enthusiastic subscribers. On her channel she shows everything from beauty and fashion to comedy videos and challenges. Her 10 types of siblings or couples videos are also particularly popular, as are different pranks. Bibi also takes viewers on her travels around the world. She releases her videos every Thursday at 2pm and every Sunday at 11am. Meanwhile, she no longer just shoots videos for Youtube, but also plays a big role in movies and commercials. She has her own brand "Bilou" , which produces shower foams in different scents and is bought and celebrated by al girls. Especially the young girls love Bibi and her videos.
Youtuber like BibisBeautyPalace where everything revolves around the topics of beauty, fashion and lifestyle.
XLaeta openly addresses girls problems gives them tips
The 21-year-old Julia Maria is a beauty and lifestyle vlogger. She publishes her videos on Mondays or Tuesdays and Fridays at 2pm. The special thing about her channel are the girl montages where she has special tips and hacks for typical girl problems. She also often inspires young girls through colle DIYs and tutorials.
Julia Beautx makes humorous videos and makes her viewers laugh with them
Julia is 18 years old and already entertains over 1 million subscribers with her videos. The videos are about beauty, lifestyle and comedy. She bakes the biggest pizza in the world, tests the coolest unicorn products from Amazon and shows her lifehacks for the morning routine. She is a fun girl with crazy video ideas that are worth watching.
DominoKati wows girls with the latest hairstyle trends
Kati focuses on her passion on her youtube channel: hairstyles. She gives tips, shows suggestions and tests products for her viewers. Besides hairstyles, her videos also deal with beauty, fashion, lifestyle and everything a girl's heart desires.


FragranceTip.com by FIV
Kim Lianne is an energetic Youtuber and DJ
Kim is not only a Youtuber, but also a DJ. With her energy, all her videos are directly likeable. She tests crazy hacks, shows her beauty routine and takes her viewers on trips. Her videos make the viewers laugh.
What's her real name?
Bibi's real name is Bianca Heinicke.
How long has she been with her boyfriend?
Julian and Bibi have been a couple for 8 years. They got together on 1 March 2009 and have been inseparable ever since. They got to know each other in the 5th grade.
What's her boyfriend's name?
Her boyfriend is called Julian Claßen. He also has a Youtube channel that is now followed by over 3 million people.
Click here for his account:
www.youtube.com/user/juliencotv
Does she have any brothers or sisters?
Bibi has a little sister named Nadine.
Where did she live in her childhood?
She was born in Cologne and spent her childhood there.
What does she call her fans?
Their fans are affectionately known as Bibinators.
When are their video days and what time?
Every Thursday at 2pm and every Sunday at 11am, Bibi posts her videos.
How old is she and when is her B-day?
Bibi was born on February 6, 1993 and is now 24 years old.
https://fivmagazine.com/wp-content/uploads/2017/07/youtuber-wie-bibis-beauty-palace-blogger-influencer-youtube-x-laeta-julia-beautx-domino-kati-kim-lianne.jpg
700
1300
Stephan
/wp-content/uploads/2023/08/fiv-magazine-logo-news-influencer-fashion-interior-travel-real-esates.svg
Stephan
2017-05-07 11:23:14
2017-05-07 11:23:14
Youtuber like BibisBeautyPalace in the field of fashion, beauty and comedy.