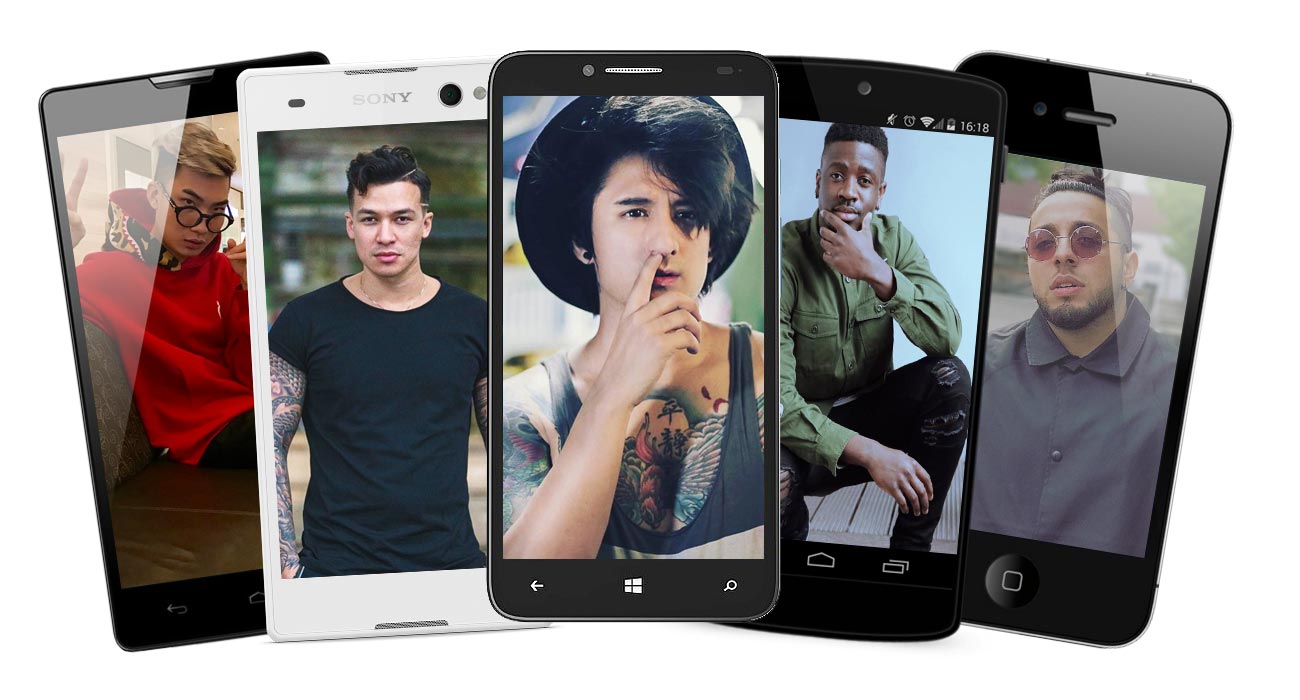 Youtubers like Julien Bam who love to dance, sing and make people laugh
Julien Bam is one of the most successful Youtuber in Germany. Over 4 million people have subscribed to his channel and are inspired by him. On his channel he publishes songs, comedy, vlogs and many dance videos. Meanwhile, he also addresses more serious topics in his videos from time to time. But his biggest passion is dancing . He started breakdancing at the age of 16 and taught it for 3 years because he loves to motivate people. In 2015 and 2016 he was awarded with the 1 Live crown for his dance videos and since 2016 he is testimonial for an advertising campaign of Fanta. Julien Bam has many hobbies, such as skating, juggling, fencing, magic and karate. He is also very musical as he not only sings but also plays the violin, guitar and piano. Julien Bam has already released many of his own songs and music videos. But on his channel he also shows covers and parodies of other songs. Ju is a perfectionist and this is reflected in his videos, because they are all creative, great to look at and you are well entertained. His biggest dream is to make a 90 minute movie.
Want to start blogging yourself? From camera to continuous light and memory cards, here you'll find a guide to setting up your Youtube studio. Who are the most popular German Youtuber? Our Top 100 Youtuber!
Youtuber like Julien Bam have a common passion for comedy, singing and dancing.
Cheng Loew likes to sing and dance in his videos
Cheng Loew is a funny Youtuber who is even friends with Julien Bam. In some of his videos he also sings and dances. But most of all, cool vlogs and funny challenges can be found on his channel. All his videos will make you laugh.


FragranceTip.com by FIV
Rice Gum regularly uploads original songs and music videos
Bryan publishes many of his own songs and music videos on his channel. You can also find parodies, funny challenges and reactions to various events. In general, Rice Gum is a really crazy comedy channel that you should watch.
Ah Nice publishes varied freestyle videos
Ah Nice has a passion: rapping. That's why you can find a lot of rap battels on his channel. Besides raps and songs, he calls his videos freestyle. The channel is very diverse, he publishes dancebattles, challenges, father and son stories and funny vlogs.
Danergy sings himself, parodies songs and uploads mash ups
Danergy is a Youtuber who likes to sing a lot. He has therefore already published his own songs and music videos. These can be found next to funny parodies of other songs, cool mashups and many other comedy videos on his channel.
What's Julien Bam's real name?
His full name is Julien Zheng Kho Budorovits.
Does he have a nickname?
Julien Bam is called Ju by his friends.
Does Julien Bam have any siblings?
Julien has a brother named Shawn Bu.
Does he have any pets? If so, which one and what is its name?
He doesn't have any pets at the moment but he wishes he had an axolotl.
Where did Ju live in his childhood?
Julien Bam was born in Singapore but lived most of his childhood in Aachen.
Where does Julien Bam live now?
Julien Bam lives in Cologne.
When are his video days and what time?
Ju doesn't have specific video days but he uploads his videos regularly.
How old is Julien Bam and when is his B-Day?
Ju was born on November 23, 1988 and is 28 years old.
What's his second channel called?
On the Bento Brothers channel, he uploads outtakes and behind-the-scenes videos with Joon and Vince.
https://fivmagazine.com/wp-content/uploads/2017/07/youtuber-wie-Julien-Bam-Youtube-Influencer-Blogger-Comedy-Tanzen-Singen-RiceGum-Danergy-Cheng-Loew-ah-nice.jpg
700
1300
Stephan
/wp-content/uploads/2023/08/fiv-magazine-logo-news-influencer-fashion-interior-travel-real-esates.svg
Stephan
2017-07-13 17:49:32
2017-07-13 17:49:32
Youtubers like Julien Bam who love to dance, sing and make people laugh