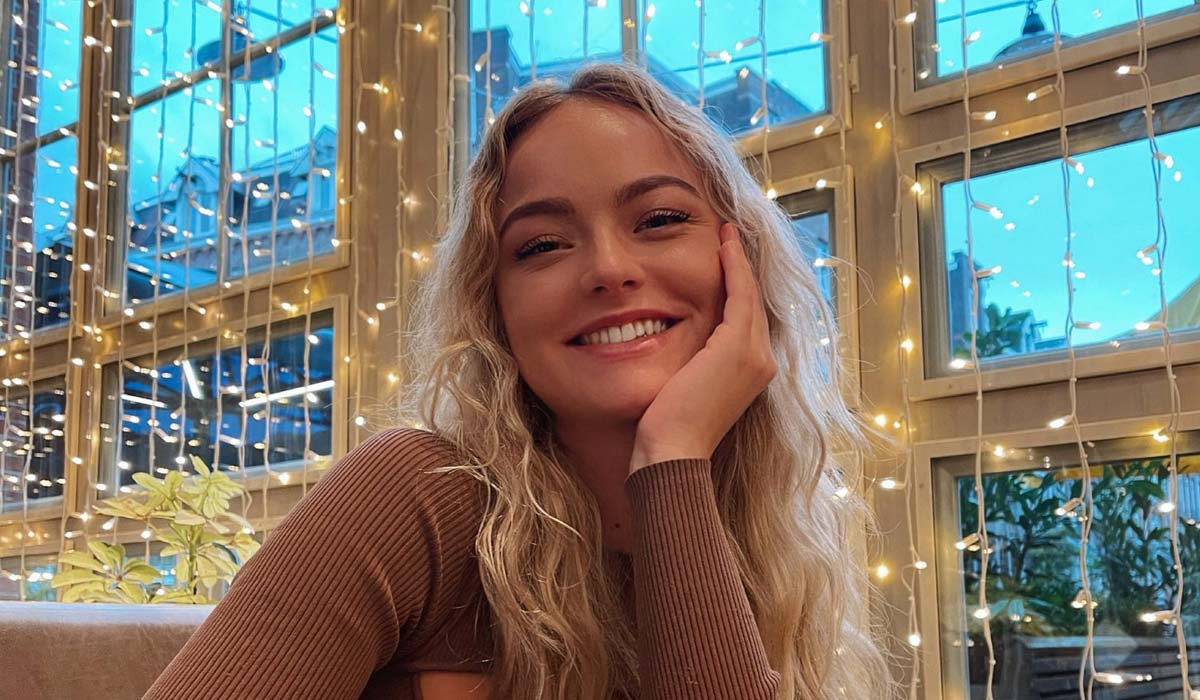 Elisa Schattenberg Interview: About GNTM, travel and skin care tips
Elisa Schattenberg Interview – The 21 year old ex-GNTM candidate Elisa Schattenberg told us in this interview a lot about the time during and after Germany's Next Topmodel. In addition, Elisa gives tips for aspiring models and also tips for beautiful skin. In addition, Elisa tells us what her favorite travel destination is and what she has planned for the near future.
A lot has happened since GNTM
FIV: Hello dear Elisa, how nice that it worked out with the interview today! Since the new season of Germanys's Next Topmodel this year, you have remained in our and many people's memory and your Instagram profile is also growing. Your super outgoing nature has taken you far and you even made it into the Top 10 Models 2021! Some time has passed since the end of the season, how are you doing right now? What has happened to you since your time on GNTM?
FIV Feature X CM Models
Elisa: Thank you, I am also happy that it worked out! In the meantime, some time has passed and I was able to review my time during GNTM. Of course, it is a journey that you go through with yourself and that you grow in many ways. I was able to completely restructure myself professionally and got many new opportunities that were previously almost unthinkable for which I am very grateful today!
Germany's next Topmodel as a jump start
FIV: GNTM must have been a good start for your life as a model. You made your own experiences there with the model business and it was certainly not always easy! Still, you stuck it out for so long and showed everyone what you could do. Were there ups and downs that you remember fondly and would you participate in the show again at your current level?
Elisa: Absolutely! Especially with my current level of knowledge I would participate every time anew in GNTM again and again. With GNTM I associate basically only positive apart from the hygiene in the bathroom, that was a scandal in itself 🙂
Be perfect to be successful as a model?
FIV: For many, the modeling business is daunting, full of Photoshop and perfectionism. You are a very natural model and also dare to post pictures without much make up, which we find really great! Your pictures are the perfect mix of glam look and no makeup for us. We wonder, how big is the pressure to be always "perfect" in the business? How do you handle it best?
Elisa: I think to a certain extent there is a bit of perfectionism in all of us, especially professionally. And as in every profession, there are also times when you are stressed or feel pressured. But the most important thing is not to compare yourself in the "Instagram world" and to keep that in mind, which I do quite well.
Tips for young up and coming models
FIV: You were still young when you started modeling. Aside from GNTM, what advice would you give to other/ younger models to start their career or would you recommend GNTM as a career start? Do you have any tips that you can/ would like to give to younger models for their career?
Elisa: Especially for young models it is important to finish school! And not to compare yourself in any way with other models, because everyone individually has a very special type that is in demand in the respective model industry. However, you should get used to punctuality and a certain structure early on.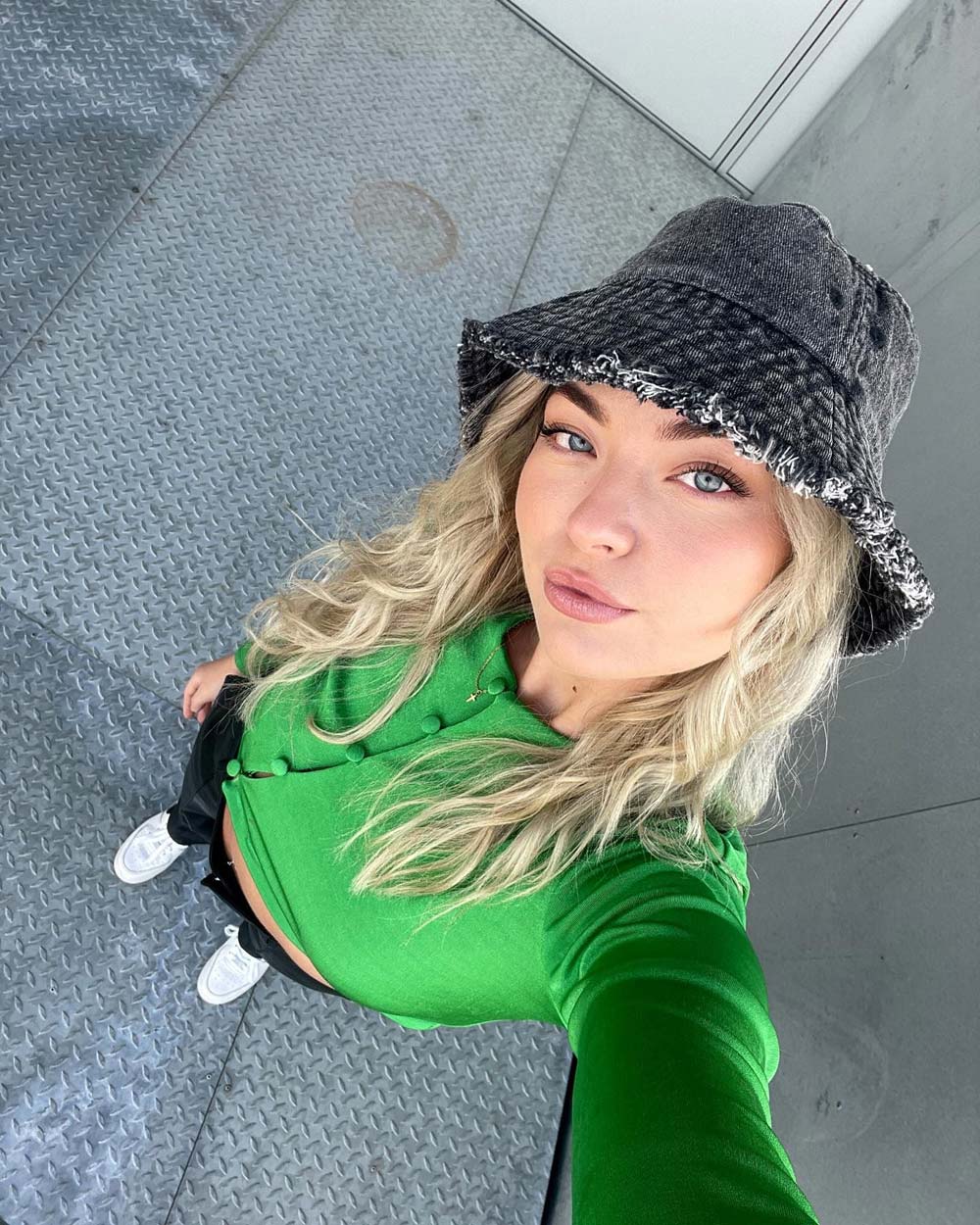 Planning is the be-all and end-all in the model business
FIV: As a model, you should be flexible and open to new countries. You have to travel a lot when your job requires it. On your Instagram profile you are also busy posting about vacations and trips, the pictures make you want to get on the next plane! Can you balance that well with your boyfriend who is a soccer player, do you find time to go traveling as a couple as well? What places you've been to or would like to go to inspire you the most? Do you have a favorite place and recommendations for our readers?
Elisa: I'm so happy that my Instagram feed is so well received and inspiring! Organization is for us the A & O in a relationship and I'm very happy that we come there so on a denominator! Especially because I am relatively flexible in terms of time and can manage my own time well, I can plan super when and how long I can be with him in Denmark. Vacation trips are not yet planned, but if we create it temporally always in his summer or winter break.
Elisa's favorite travel destination is …
My favorite place so far is and remains Mallorca, I grew up there and always feel at home where I can come to rest and completely switch off.
Skin care tips for a clear skin
FIV: When traveling, besides the beautiful aspects, it can also be stressful at times. Especially through stress, the skin can suffer. You also talk openly on your Instagram profile about your experiences with acne and know a lot about the subject. When do you feel most comfortable in your skin and do you have your top beauty tips for our readers, for a beautiful skin ect.?
Elisa: Unfortunately, feeling comfortable with blemished skin is difficult for a lot of people these days.
FIV: It is known that only creams do not make the skin healthy. They can support, but the real beauty comes from within. Are you on a special diet that you have to follow as a model or do you exercise regularly? Do you have a tip you can give us about health?
Elisa's skin care routine and favorite products
Elisa: Most women have blemished skin because they only remove their makeup with a makeup remover and use an oily night cream, because they think it does something. Wrong! The right care with the right ingredients makes it in the end: Good care in the morning and evening in combination with chemical peels, niacinamide serums, vitamin C, AHA & BHA are key. My secret tip: Zinc ointment – It relieves the inflammation in the pimple and works wonders.
Lifestyle tips from Elisa
FIV: As a model, you certainly have to show a lot of discipline and perseverance, but you certainly also have cheat days when you would prefer to do nothing at all. What is your recipe against listlessness, how do you motivate yourself to pursue your dreams?
Elisa: I am not on a special diet. I love to go jogging in nature and have a healthy lifestyle, but that has actually always been the case and doesn't come overnight. But I also like to snack from time to time or eat fast food – it's the amount that makes it in the end! Tips on the subject of health: A lot of exercise and enough water, so I always see an improvement in my skin.
This is Elisa's model role model
FIV: Speaking of discipline, many top models prove it to us again and again. With your posts, you inspire many people who follow you and enjoy watching your content. But let's be honest, everyone needs inspiration or a role model to follow, whether it's fashion, health or lifestyle topics. Do you have a role model, whether it's a model, celebrity or influencer that you like to follow or are you your own role model?
Elisa: Elsa Hosk is an absolute icon for me. She had an amazing career as a Victoria Secret model. I'm still at the beginning, but my dream is to be very successful at some point.
Lifestyle tips: The body needs rest
Elisa: There have to be cheat days and you shouldn't always be too strict with yourself and cancel them. A day offline is good for each of us and is also human, because the body needs rest. In order to get back on track, a beauty day usually helps me on my offline days, where I take care of myself completely.
Is Elisa migrating soon?
FIV: Finally, a short look into the future, we are curious what you have planned in the near future: Do you have big plans like a move or something similar or is there something special coming up? Give us a little teaser of what your fans and followers can look forward to in the near future!
Elisa: In the next few weeks I will first stay in Denmark with my boyfriend and work from there. In addition, I am relatively fresh in my model agency and and look forward to the first jobs.
More about Germany's Next Topmodel
Did you like the interview with Elisa? Then read more interviews with former GNTM contestants here.
Soraya Eckes has been successful as a model and also in social media since her participation in the 12th season of Germany's Next Topmodel. In an interview with our magazine, Soraya talks about the pressure models experience on social media, her most beautiful journey so far and how her life has changed as a result of her GNTM participation. Finally, the beauty gives a few tips for aspiring Germany's Next Topmodel contestants and reveals her plans for the future.
Interview with Alicija Laureen: GNTM experiences & self-doubt
ost people know Alicija through her participation in the 14th season of the casting show Germany's Next Topmodel. The ex-GNTM candidate achieved the 5th place. In this interview, we talk to Alicija about her time on GNTM. In addition, Alicija tells us something about the dark side of social media. In addition, Alicija gives tips for aspiring models and other tips for a beautifully decorated apartment.
https://fivmagazine.com/wp-content/uploads/2021/12/elisa-schattenberg-frau-laecheln-winter-model-gntm.jpg
700
1200
Lena
/wp-content/uploads/2022/08/fiv-magazine-news-fashion-interior-real-estates-2022-logo-black.png
Lena
2022-02-09 14:56:07
2022-02-26 17:20:14
Elisa Schattenberg Interview: About GNTM, travel and skin care tips