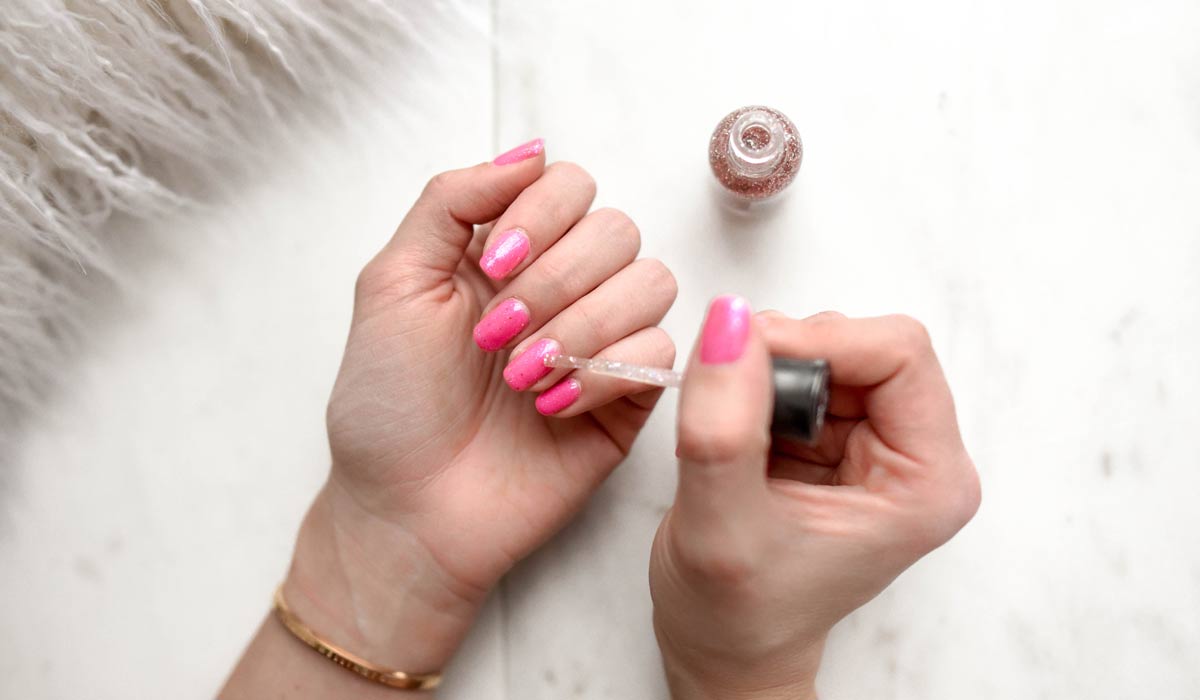 Nail polish: plain and simple or fancy? Apply nail polish without overpainting, without stripes and without bubbles: That's the way to do it!
A well-groomed appearance also includes well-groomed hands and well-groomed nails. However, this sometimes turns out to be more difficult than expected. Stars like Kylie Jenner, Lady Gaga, Selena Gomez & Co shine on the red carpet with beautiful, unusual or even simple nail styles. Which trends are there this year and which colours are currently on the rise? You have no time, desire and above all no money for a nail studio appointment? Then we have the right thing for you with cheerful summer colors that perfectly combine your outfit with your nails.
Nail polish! The most beautiful trends & newest colours
Beautiful, fresh nails are a must for many. What are the most beautiful trends this year? Which colours can't go wrong and how to apply them? Questions to which we have answers. Sometimes little tips and tricks help to make things like applying nail polish easier. Often you don't need much at all, just the right products and the correct procedure and zack you have the most beautiful nails!
Billie Eilish, Selena Gomez, Kylie Jenner & Co: What do the stars wear? ?
We are often inspired by our stars, role models or fashion icons. Let's take a closer look at the nail designs of the stars. What do people wear now and what do you not find on the nails of any star?


Germany - Spain - USA
Tips and tricks for application, removal and care
Who doesn't know it? One has just painted the nails freshly, but already after two hours they do not look freshly painted, but crumbled off, with cracks or simply uneven. Nothing more annoying than that! Here we have some tips and tricks how you can easily and quickly apply your nail polish and make it look like you had it done by a professional. With these tips you will quickly become a professional!
Apply without overpainting, bubbles or cracks!
How does the perfect application of a nail polish succeed? You want to go out and your nails are not yet finished? Take it easy. Take a look at the video that shows you the Do's & Don'ts This way you too can achieve a perfect nail design.
Nail care at home: How you can easily conjure up beautiful nails yourself!
One wonders how important the care of the nails is. There are many steps to follow to get strong and healthy nails. This Nail Care Hack video shows you how to get silky soft hands and strong and firm nails with the help of the right products!
Development & history of nail polish: short nails, neon colors, press on mails & More!
Isn't it interesting to see how the colours and trends of nail polishes have changed over time? If you are curious and would like to learn more about the development of nail polish, then you are in the right place.
Comparison of past and present trends!
100 years is a long time span and a lot can happen in that time. Maybe you get inspired by the nail polish trends of earlier years and try them again today?
https://fivmagazine.com/wp-content/uploads/2020/08/nail-polish-how-to-apply-colorful-designs-history-pink-nails-hand.jpg
700
1200
Laura
/wp-content/uploads/2023/08/fiv-magazine-logo-news-influencer-fashion-interior-travel-real-esates.svg
Laura
2020-08-17 10:32:14
2020-11-10 16:04:36
Nail polish: plain and simple or fancy? Apply nail polish without overpainting, without stripes and without bubbles: That's the way to do it!