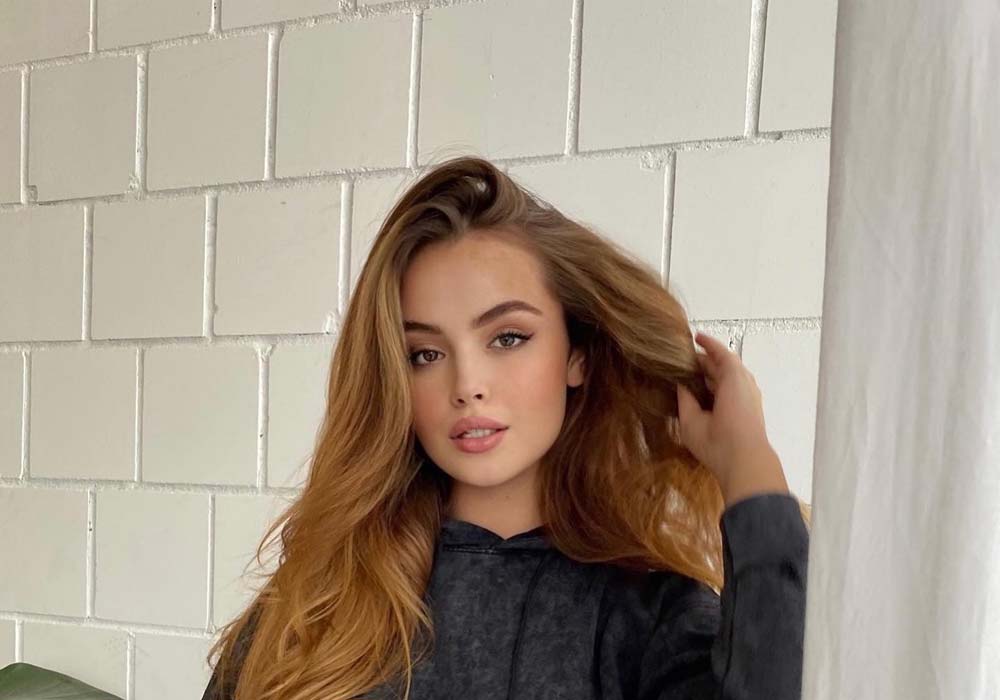 Interview with Soraya Eckes: About Germany's Next Topmodel, pressure on social media & her most beautiful journey
Interview Soraya Eckes – Soraya Eckes has been successful as a model and also in social media since her participation in the 12th season of Germany's Next Topmodel. In an interview with our magazine, Soraya talks about the pressure models experience on social media, her most beautiful journey so far and how her life has changed as a result of her GNTM participation. Finally, the beauty gives a few tips for aspiring Germany's Next Topmodel contestants and reveals her plans for the future.
Social media: The pressure is on to do everything right!
FIV: Hi Soraya, glad it worked out with the interview. You have a great reach on social media. With that notoriety comes both positive and negative aspects. Among other things, criticism. How much pressure is there in the business to always be "perfect"? What's the best way to deal with that?
Soraya: I'm lucky that I haven't had to take so much criticism yet. Nevertheless, the pressure is very great to want to do everything right. That's why your thoughts often revolve around your job, no matter when or where you are. You always have the feeling that you have to get better. But you should always try to be as relaxed as possible about it.
Soraya's most beautiful trip so far: Bali
FIV: On social media, you share impressions of wonderful trips like Venice, Bali or Dubai with your followers. What was your most beautiful trip so far and which experience do you still remember fondly?
Soraya: I am very grateful that my job has allowed me to be in so many great places! The most beautiful trip for me was Bali. A place where you can just switch off and enjoy.
This is how her life has changed because of GNTM!
FIV: You owe your fame to Germany's Next Topmodel, among other things. You took part in GNTM in 2018 and came in 12th place. Since then, you've been a successful model and active on social media. How has your life changed since you took part in GNTM?
Soraya: My life has changed completely! I am so incredibly grateful that I was able to experience so much at my young age through GNTM and that my life is now the way it is at the moment because of it. I'm living my dream with my dream job. I couldn't ask for anything more right now.
Soraya's tip to GNTM contestants: Enjoy the time!
FIV: Soon the new season of GNTM will start, what tips do you have for the aspiring candidates?
Soraya: Enjoy this incredibly great time to the fullest! Always stay yourself and just have fun. The time will pass so quickly and you will remember this intense time for a very long time!
These are the future plans of the model!
FIV: Finally, a short look into the future, we are curious what you have planned in the near future: Do you have big plans like a move or something similar or is there something special coming up? Give us a little teaser of what your fans and followers can look forward to in the near future!
Soraya: I haven't set any specific goals for this year. I just let everything come to me. But I will be even more active on my social media channels and take you into my life there! We will definitely make many great trips together again.
More about Germany's Next Topmodel
Did you like the interview with Luca? Then read more interviews with former GNTM contestants here.
Interview with Vanessa Fuchs: About her life in New York & modeling career
Vanessa Fuchs lives as a successful model in New York and travels the world for jobs. In an interview with our magazine, the Germany's Next Topmodel winner of the 10th season talks about her life as a sought-after model in New York, her dream job and explains that models can also become very successful without GNTM. In addition, Vanessa talks about what it was like to walk at New York Fashion Week. The model also reveals who inspires her and gives insights into her future plans.
Interview with Jacky Wruck: About GNTM, her life as a model & healthy eating
Jacky participated in the 15th season of the casting show Germany's Next Topmodel. She was able to stand out from the 30 selected candidates and made it to the GNTM final. In the final, she was then crowned the new winner of Germany's Next Topmodel. In the interview, the model reveals to us how her life has changed since winning GNTM. The beauty also talks in the interview about her dream cooperation and her stressful everyday life as a model. In addition, Jacky gives tips for a healthy diet.
https://fivmagazine.com/wp-content/uploads/2022/02/soraya-eckes-model-gntm-blazer-glatte-haare-influencerin-frau-shooting.jpg
700
1000
Lena
/wp-content/uploads/2020/07/fiv-magazine-news-instagram-youtube-tiktok-influencer-fashion-interior-jewelry-real-estate-tips-help-logo.png
Lena
2022-02-07 14:11:20
2022-02-26 17:20:35
Interview with Soraya Eckes: About Germany's Next Topmodel, pressure on social media & her most beautiful journey