New York: Districts, Neighborhoods, Investments- Luxury, Brokers & Co.
New York- you want to live in New York or invest in real estate? Then you should inform yourself in advance about the different boroughs. No matter if you want to live in the middle of Manhattan or in Brooklyn. An investment is always a good way to invest and earn money. Here you will find a list of different attractive districts of New York, see where they are located and learn something about life there. In addition, there is more important information about investing in real estate in New York!
New York: Many cities in one
New York City has 5 boroughs: Bronx, Brooklyn, Manhattan, Queens and Staten Island. Manhattan itself is an island divided into numerous neighborhoods called Neighborhoods. The Bronx is on the mainland, north of Manhattan, Queens and Brooklyn on the western tip of Long Island. While Staten Island is a separate island from the others. The five boroughs are connected by numerous bridges, ferries and tunnels, so you can get almost anywhere by subway. Each has its own unique style and is famous for different things.
One example is the Bronx, the northernmost borough of New York. There you can find for example the Yankee Stadium, the Bronx Zoo, the Woodlawn Cemetery, Little Italy and the New York Botanical Garden. Today, the Bronx has middle-class residential neighborhoods in addition to apartment buildings and public housing. Immigrants from Central and South America, Africa and Kosovo have shaped the cityscape like no other borough in New York. This contrasts with Manhattan's Wall Street and businessman lifestyle or Brooklyn's art and student scene. New York City offers many things for different groups of people, including strong investment opportunities.
East Village
Once a paradise for hippies and the punk movement. Without losing its artistic touch, the East Village is now home to many boutiques and restaurants. Among those who have lived here: Madonna, Lady Gaga, Lou Reed, Iggy Pop. The East Village covers the area east of 3rd Avenue and the Bowery to the East River, between 14th Street and Houston Street.


FragranceTip.com by FIV
SoHo
SoHo stands for what many people first think of when they hear New York. A chic neighborhood full of art galleries, boutiques, restaurants and bars. SoHo is a shopping and nightlife district, but it is also one of the safest districts. This is also a hotspot for film productions and movie stars!
Park Slope
Park Slope is the definition of a well-rounded neighborhood. It is blessed with excellent public schools, low crime rates, expansive green spaces, diverse shopping, and a population with more artists and creative people than even Williamsburg (see below), along with top-notch restaurants and bars and Prospect Park, one of New York's most popular and famous parks.
Williamsburg
In Williamsburg, the birthplace of hipsters and now home to many artists and personalities, you will find many interesting art galleries and street markets as well as many cafes and cozy bars where you can try local beers, combined with increasingly better public transport connections to nearby Manhattan. Williamsburg presents the alternative side of New York and is quite refreshing.
Greenwich Village
Greenwich Village (or simply "The Village") is the part of NYC where everything is a little different and quirky. The residents are mostly college students and the young working class. The neighborhood also boasts some of the best private schools in the city, top-notch restaurants, shopping centers, and is an entertainment hub. The streets in the Village are not geometrically organized like most parts of New York, making it feel like a real village.
Chelsea
Chelsea is one of the hippest neighborhoods in New York, with many cool art galleries, elegant boutiques and even swankier restaurants that attract a young crowd. Chelsea is especially popular with writers, painters and actors. The area has very good public schools, great health and fitness facilities and a lively nightlife, as well as plenty of outdoor activities and transport. The optimal place to settle down with families, as neighborhood safety is quite high and crime rates are low.
TriBeCa
According to Forbes magazine, TriBeCa is the most expensive neighborhood in New York and home to stars like Beyonce and Jay Z, Justin Timberlake and Leonardo DiCaprio. Not surprisingly, you'll find many luxurious shops and restaurants here, such as at the exclusive Tribeca Grill. In general, you should have enough money with you when you visit TriBeCa.
Other exciting Neighborhoods that are rising are:
Sunset Park
Riverdale
Parkchester
Battery Park & Finance district
New Dorp
Chelsea
West Village
Chinatown
Sunny side
Jackson Heights
Wood
Bedford Park
Dumbo
Brighton Beach
Upper East Side
Harlem
Morningside Heights
Carroll Gardens
Corona Park
Cooperation city
Upper West Side
Bay Ridge
Woodside
Flushing
St. George
Fort Greene
Flatiron & Gramercy
Red hook
Astoria
Sheepshead Bay
Washington Heights
Cobble Hill & Boerum Hill
Nolita & Little Italy
Belmont
New York: Real Estate Buying! Invest, Neighborhoods, Manhattan, Brooklyn & Co.
More than 8 million people live in New York, covering a total area of 1,214.4 square kilometers. Countless galleries, museums, theatres, parks, restaurants and sights attract around 50 million visitors a year. A cultural melting pot where over 800 languages are spoken and where you can find food from almost anywhere on earth. In addition, New York is one of the most important commercial cities in the world. In addition to the stock exchange, many international corporations have their headquarters here and form an important economic area. Since New York is one of the financial centers of the world, investments are a big market.
Investing in the Big Apple
Manhattan, Upper East Side, Midtown & Co. Buying luxury real estate in New York requires local market knowledge. Especially in times of low interest rates, it pays to invest in a good property, whether in New York, Los Angeles, Miami or even in cities like Chicago. From the small 50-80 square foot condo to the spacious private property with up to 1,800 square feet of land. We track down the properties that offer the greatest return on investment and the utmost in luxury and comfort.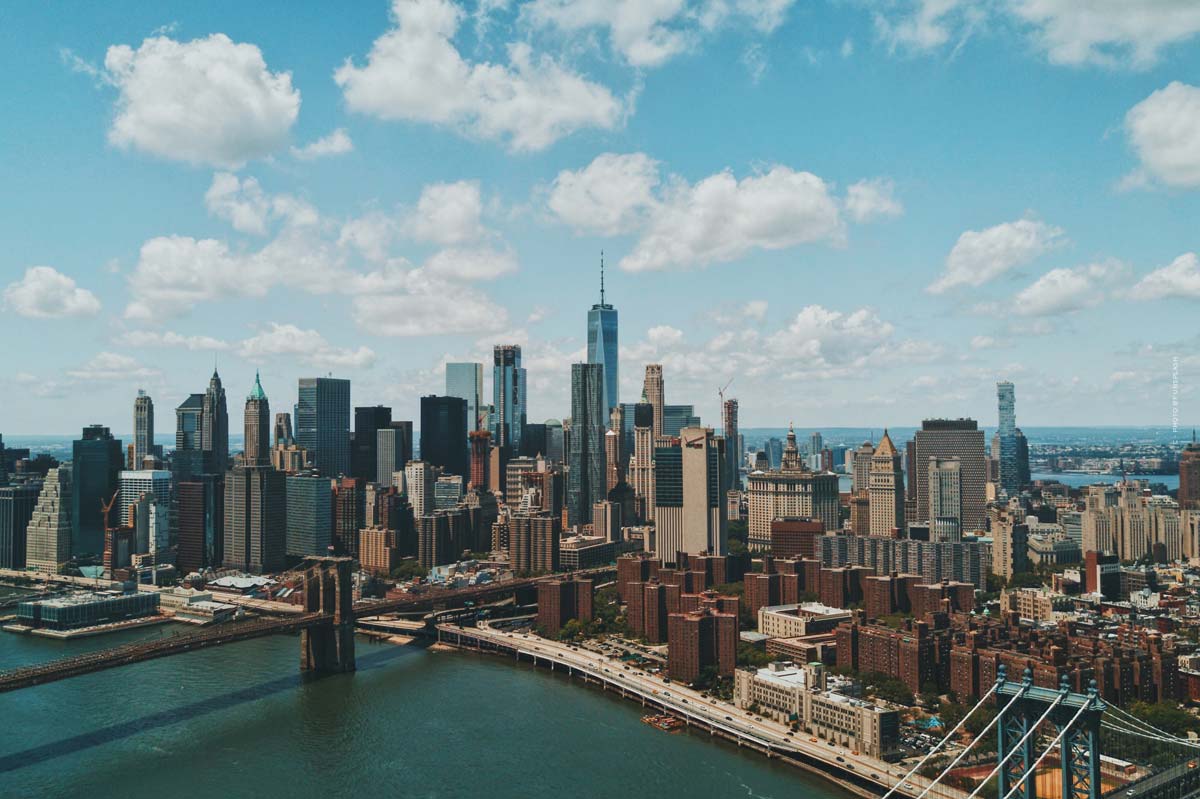 Luxury Real Estate Agents New York City: Condo, House and Investment
Real Estate Agents & Luxury Properties New York – Manhattan, Upper East Side, Midtown & Co. Buying luxury real estate in New York requires local market knowledge. As a unique metropolis, New York City offers the flair that millions of people are looking for. History is made every day in New York, high politics, world stars and media. Especially in these times of low interest rates, it pays to invest in a good property, whether in New York, Los Angeles, Miami or even cities like Chicago. From the small 50-80 sqm condo to the spacious private property with up to 1,800 sqm of land. We track down the properties that offer the greatest return on investment and the utmost in luxury and comfort.
New York Mitte: Exclusive Real Estate & Luxury
Real estate example: New York City up to $40 million.
But if you're also looking for exclusive real estate in New York, from condos (ETW) to private homes and townhouses, you don't need a run-of-the-mill real estate agent, you need someone with expertise in New York City, from the Upper to the Lower East Side, from skyscrapers in Manhattan to attractive properties in Brooklyn. Especially when it comes to expensive and high-end properties, a lot of money can quickly be at stake. From exclusive stucco ceilings in old buildings to decorative marble tiles in the kitchen. It takes more than "just" real estate knowledge, it's also about materials, style and future developments, especially for New York investors.
Broker: Stephan M. Czaja
Phone (USA, NYC): +1 646 547 1187
Telephone (DE): +49 30 398 204 202
Email: office@lukinski.com
Especially the Upper and Lower Eastside and the city attracts actors, celebrities, but also people from business and industry. Finding good real estate is not easy, because the market is completely saturated. Your real estate agent in New York therefore also needs a strong network of personal and long-standing contacts.
New York City
The skyline of New York, but also the cityscape in general, is simply impressive. Skyscrapers, the Hudson River, Manhattan, the Upper Eastside to Brooklyn. New York is a melting pot and has always been a magnet for ideas, capital and international lifestyle.
New York is more than just a store on the 76th floor. There are many small oases, but also the green lung of New York, Central Park. Thousands of New Yorkers relax here during their lunch breaks, joggers do their laps and families party. This is real life in NYC.
Leisure time plays a big role in New York, because if you work hard, you deserve to relax. Whether sporting around the city with friends or relaxing at the gym, there are thousands of ways to spend your free time.
https://fivmagazine.com/wp-content/uploads/2020/09/bella-hadid-newyork-house-tour-ausblick-skyline-gebaude-autos-strasse.jpg
800
1200
Lisa-Marie
/wp-content/uploads/2023/08/fiv-magazine-logo-news-influencer-fashion-interior-travel-real-esates.svg
Lisa-Marie
2020-08-05 12:03:26
2020-08-05 12:03:26
New York: Districts, Neighborhoods, Investments- Luxury, Brokers & Co.