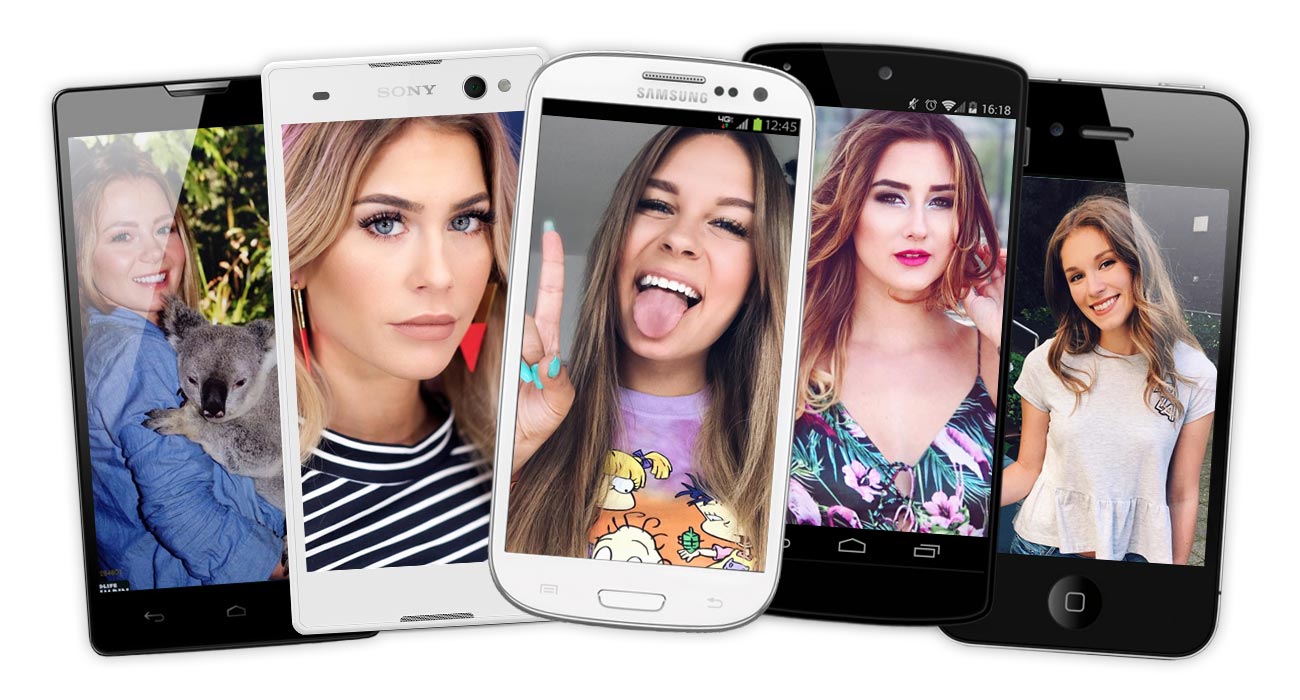 Youtubers like Dagibee show off cool makeup and lifestyle tips on their channel
Dagibee is one of the most successful youtubers in the world. On her channel she already has over 3.5 million subscribers who love her. On October 6, 2012 she published her first video and from then on her career took off. Her channel is mainly about beauty and fashion but her comedy and challenge videos are also well received. Tutorials, hauls, follow me arrounds and and and…. her account is very diversified. Dagi was born on September 21st 1994 and her real name is Dagmara Nicole Ochmanczyk. Already with her 22 years the blond Youtuberin is very successful and already played in several films, like "Fack Ju Goethe", "Kartoffelsalat" or "Er ist wieder da". Even in different music videos Dagi had a big role. She also has her own Dagi-shop, where she sells everything about T-shirts, hoodies and caps.
Want to start blogging yourself? From camera to continuous light and memory cards, here you'll find a guide to setting up your Youtube studio. Who are the most popular German Youtuber? Our Top 100 Youtuber!
Youtuber like Dagibee who deal with Beauty and Lifestyle
Mrs. Bella is a makeup artist and shows her viewers the best tricks and tips
Bella, 24, is a trained makeup artist and hairstylist. On her account, she shares her skills with viewers by inspiring through tutorials and giving important tips. She also inspires her viewers in fashion through beautiful lookbooks. Meanwhile, she has even launched her own eyeshadow palette.


Germany - Spain - USA
Sara Isabel always has great raffles and beauty tips on her youtube channel
Sara lives in Munich and her Youtube channel is all about beauty, fashion and lifestyle. For her viewers she tests and reviews current products or shows her shopping favorites in a haul. If you're lucky, you can even win something great in one of her raffles. Every Sunday there is a new video on her channel.
BarbaraSofie is a fun youtuber who makes diverse beauty and lifestyle videos
Barbara is a likeable Youtuber who inspires the viewers with her open nature. Her channel is not only about beauty, but also about fun challenges. She reveals hacks, shows DIYs and addresses typical girl problems.
Wonderwall is an aupair girl in New Zealand and inspires her viewers from there with beauty themes and cooking ideas.
On Wonderwall's account you can expect beauty and fashion hauls, outfit of the days and reviews of tested beauty products as well as cool cooking videos with delicious recipe ideas. The young Youtuber also takes viewers on her trip to New Zealand and shares her exciting experiences.
What's Dagibee's real name?
Dagi's real name is Dagmara Nicole Ochmanczyk.
How long has she been with her boyfriend?
Dagibee and her boyfriend have been together since late 2015 and even got engaged in June 2016.
What's her boyfriend's name?
Eugen Kazakov is Dagmara's boyfriend and fiancé.
Does Dagibee have any siblings?
Dagi's little sister is called Lena and is 11 years old.
Does she have any pets? If so, which one and what is its name?
The little dog lady Zula has been living with Dagi since June 2016.
What does Dagibee call her fans?
Her fans are affectionately called "little bees".
When are their video days and what time?
Every 2nd Thursday there is a Call of Beauty video otherwise Dagi has no specific video days.
How old is Dagibee and when is her B-Day?
She is 22 years old and her birthday is September 21.
What's the name of your second channel?
Her second channel is called BE A BEE.
www.youtube.com/user/dagibeabee
https://fivmagazine.com/wp-content/uploads/2017/07/youtuber-wie-dagi-bee-youtube-blogger-influencer-mrs-bella-wonderwall-barbara-sofie-sara-isabel.jpg
700
1300
Stephan
/wp-content/uploads/2023/08/fiv-magazine-logo-news-influencer-fashion-interior-travel-real-esates.svg
Stephan
2017-06-07 11:21:16
2017-06-07 11:21:16
Youtubers like Dagibee show off cool makeup and lifestyle tips on their channel