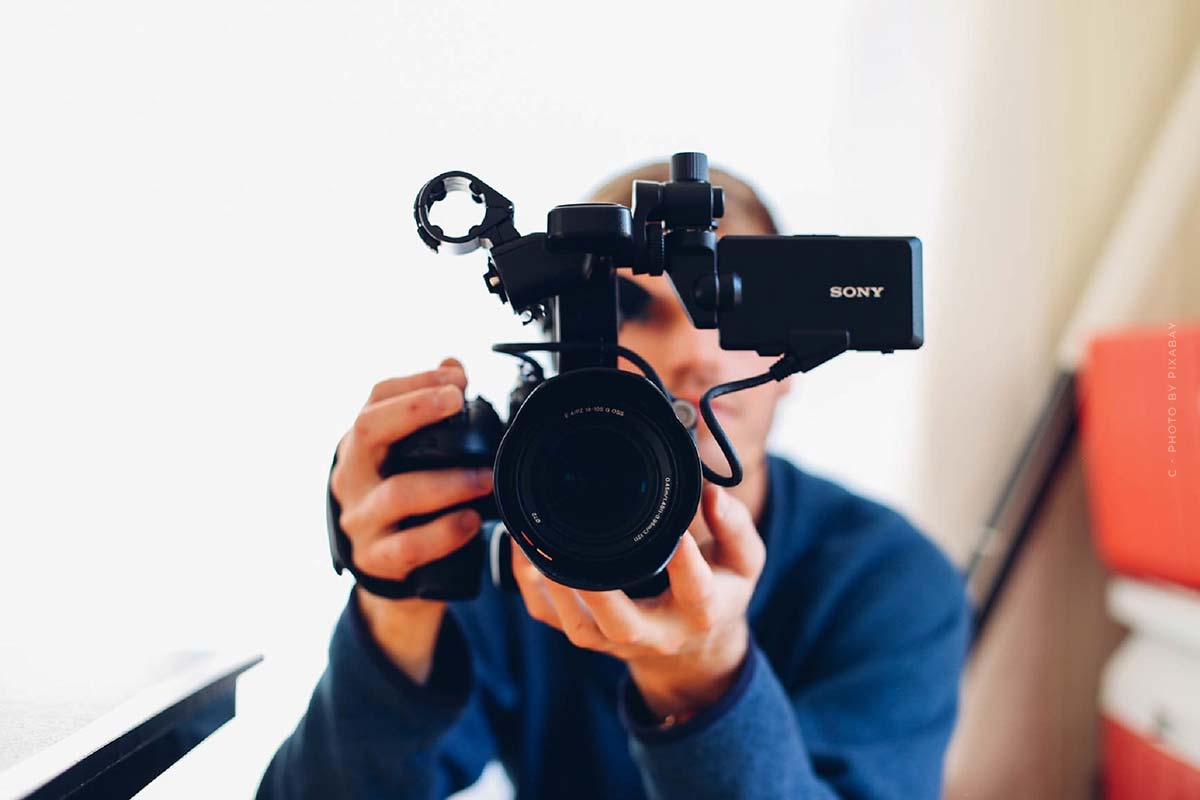 PewDiePie – A Swedish YouTube Icon Named Felix Kjielberg
PewDiePie – one of the biggest YouTubers of our time. At just 22 years of age, Felix Kjilberg, as the internet icon was born, became the most famous YouTuber of all time. Granted, he didn't keep the title forever, but he is still one of the most famous YouTube giants ever. How a boy from Sweden conquered the Internet world and what competition he lost, we have summarized here.
PewDiePie – A young Swede makes internet history
Little is known about Felix Kjielbergs childhood. Only that he was born on October 24, 1989 in Gothenburg, Sweden. The son of an IT manager of a Swedish fashion chain, he later attended Chalmers Technical College, which he never finished.
He finally started posting Let's Play videos of horror and action games on his YouTube channel PewDiePie in 2010. It only took two years and PewDiePie reached one million subscribers. Shortly after, he started posting vlogs and short comedy clips as well. It only took another twelve months and in 2013, PewDiePie was officially named the biggest YouTube channel of all time. He held that title until early 2019, when Indian record label T-Series came dangerously close to his throne as the most popular YouTube channel.


Germany - Spain - USA
1989: Felix Kjielberg is born in Sweden
2010: Launch of the YouTube channel PewDiePie
2012: PewDiePie reaches 1 million subscribers
2013: PewDiePie is the biggest YouTube channel of all time
2019: PewDiePie loses title to T-Series
T-Series eventually overtook him, making PewDiePie the second most popular YouTube channel after almost 7 years, with 104 million subscribers. Still, this didn't negatively affect the Swede's success. On the contrary, in 2020, it continues to rank as one of the most watched YouTube channels of all time. Due to his long-standing popularity and extensive coverage of his persona, he has become one of the most famous online personalities of the 21st century and has even been named one of the 100 most influential people in the world by the prestigious Time Magazine in the past.
Quick Facts: Funny name with a lot of impact
Name: PewDiepPie
Active since: 29.04.2010
Subscribers: 104 million
Views: 25.5 billion
With 250 million views, PewDiePie's dissrap called "Bitch Lasagna" is the most watched video on his channel. This came about during the competition between him and YouTube channel T-Series. An online competition that we will explain to you in more detail below:
T-Series Rivalry: An Epic Online Battle
As we all know, the YouTube world not only loves a lot of glitter, but also just as much gossip. And that's where PewDiePie and T-Series added fuel to the fire when it came to the most blatant showdown in internet history.
PewDiePie calls for competition with T-Series
When T-Series PewDiePie's subscriber count got dangerously close in late 2018, he called for an online competition – a one-off rivalry ensued that remains in YouTube history as the only one of its kind. During the battle for the title of most subscribed YouTube channel of all time, YouTube icons like Logan Paul, MrBeast and Markiplier spoke out in support of PewDiePie.
T-Series subscriber count comes close to PewDiePie
He publishes a video and calls for competition
American YouTube greats show solidarity
Drastic measures and unfair means
Numerous online campaigns and demonstrations in the streets followed. Even vandalism, online bullying and the use of malware did not shy away from the hardcore fans PewDiePies. During the competition, the subscriber numbers of both channels fluctuated steadily. Several times, T-Series overtook PewDiePie. However, the latter regained its throne as the most popular YouTube channel each time.
There are public demonstrations and vandalism
The subscriber number PewDiePies always fluctuates
Indian stars and starlets are outraged
The rivalry reached its climax when PewDiePie released his disruptive track "Bitch Lasagna", which was peppered with anti-Indian lyrics. What many don't know: The title comes from a famous screenshot of a Facebook Messenger conversation during which an Indian man with broken English sexually harasses a woman. When she ignores him and his obscene prompts and comments, he ends up insulting her with the words "Bitch Lasagna." The song earned harsh criticism in the Indian media and numerous stars and starlets of the Indian YouTube scene publicly turned against Felix Kjielberg and his YouTube channel.
The PewDiePies and T-Series rivalry finally ended with T-Series winning on May 29, 2019.
PewDiePie Releases His Diss Track "Bitch Lasagna"
He recalls a viral Facebook post from the past
Indian YouTubers show outrage
Accusations of racism are raised
May 29, 2019: T-Series wins
Of course, PewDiePie couldn't let this sit silently, so he released another single with the trio from Lonely Island:
https://fivmagazine.com/wp-content/uploads/2020/06/PewDiePie-YouTube-Kanal-Star-Vlogger-Lets-Play-T-Series-Mann-Blond-Kamera.jpg
800
1200
Laura
/wp-content/uploads/2023/08/fiv-magazine-logo-news-influencer-fashion-interior-travel-real-esates.svg
Laura
2020-07-04 07:27:06
2020-07-04 07:27:06
PewDiePie – A Swedish YouTube Icon Named Felix Kjielberg