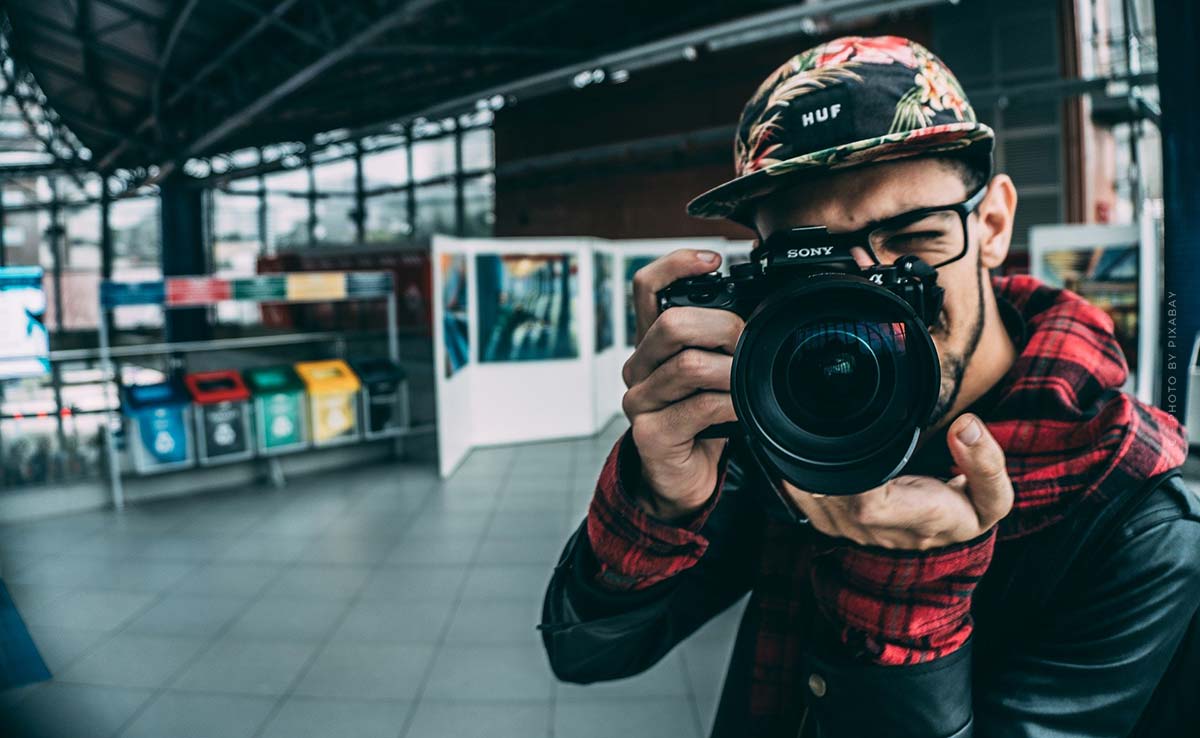 The biggest YouTube Channels ever – Ranking & Video Charts
The Greatest YouTube Channels Ever – The online giant YouTube has caused quite a stir in the lives of our generation over the past few years. Below, we at FIV Magazine have rounded up the biggest YouTube channels of all time, their long journey there, and some random facts about the world of YouTube creators.
Internet giant YouTube: This is how stark the numbers are
Originally launched in 2005, YouTube is now the largest free platform for videos online. These are created, uploaded and shared by users. Users also have the option to rate and comment on them. In the meantime, the Californian company has become a trillion dollar global player, influencing not only the current generation, but also the one that will follow ours.
YouTube has revolutionized the internet. Never before in the history of the internet has there been a platform that allowed its users to configure a monthly income through brand deals and advertising revenue.
If you've never delved into the world of YouTube madness, you might find these statistics interesting:
Monthly active YouTube users: 2 Mil.
Daily active YouTube users: 30 million.
Videos shared so far: 5+ milf
Users who have created shared content to date: 50 million.
Average viewing session: 40 minutes
Videos viewed per day: 5 Mil.
Uploaded video per minute: 500 hours
With these numbers, it's no wonder that every one of us is drawn to the colorful world of YouTube videos at least once in our lives. However, if you think it's easy to become a content creator, then you obviously haven't yet studied the world's biggest YouTubers. As the popularity of the online portal increases, so does the competition. And the road to the first one million subscribers is often rocky – only those who show staying power make it into the ranks of YouTube icons.


FragranceTip.com by FIV
Tip. Find out how you too can become the new star of the YouTube universe at the end of the article!

Biggest YouTube Channels of all time
The YouTube landscape is constantly changing. And as colorful as our world is out there, so is the flashy world of video icons. From music to comedy, there's plenty to be found in the top 10 most subscribed YouTube channels of all time:
T-Series
PewDiePie
5-Minute Crafts
Cocomelon
SET India
Canal Kondzilla
WWE
Justin Bieber
Dude Perfect
Zee Music Company
The number of those who want to one day collect their monthly paychecks with YouTube is growing every day. But there are a handful of YouTubers who have managed to build and maintain their fanbase over the past few years despite tough competition. We'll explain how some of them have done it after this video. We'll also tell you about the biggest online competition between two YouTube rivals ever!
Biggest Channels on YouTube – Video
The South Korean Gangnam Style is danced around the world and the American Liza Koshy has been making people laugh with her Dollar Store Comedy for ages. Even the dream job of the "professional YouTuber" has since made its way into the rooms of adolescent youths. But who are these YouTube icons we're always talking about?
Check out the most popular YoutTube channels from 2012-2019 here:
T-Series: A Legend of Bollywood
Contrary to what some might expect, the biggest YouTube channel of all time has nothing to do with online games, make-up or pranks á la Logan Paul. With 138 million subscribers and plenty of charm from faraway Bollywood, T-Series tops our list. The YouTube channel of India's most successful music label quickly became a multi-channel network and now has 29 channels. The label's main channel mainly publishes music videos, as well as movie trailers of Indian films. As such, most of the videos are in Hindi, though English, Portuguese and Spanish translations can sometimes be found. Since 2017, YouTube channel T-Series has also held the title as the most viewed channel of all time.
Quick Facts: There have never been so many subscribers
Name: T-Series
Active since: 13.03.2006
Subscribers: 138 million
Views: 108 billion
With nearly a billion views, Guru Randhawa's indie pop song is the most watched and popular video on the channel:
India's biggest music label: from fruit seller to millionaire
The story of T-Series started rather small – with a big dream, a long breath and a lot of pirated copies.
More about the history of T-Series can be found here
PewDiePie – A young Swede makes internet history
The second YouTube channel on our list called 'PewDiePie' was created by the Swede Felix Kjellberg. Here he posted since 2010 mainly Let's Play videos of horror and action games. It only took two years and PewDiePie reached 1 million subscribers. Shortly after, he started posting vlogs and short comedy clips as well. It only took another twelve months and in 2013, PewDiePie officially became the biggest YouTube channel of all time. He held this until early 2019 when the aforementioned Indian record label came dangerously close to his throne as the most popular YouTube channel.
This eventually overtook him and so PewDiePie aka Felix Kjielberg became the second most popular YouTube channel with 104 million subscribers after almost 7 years. Still, it didn't negatively affect the Swede's success. On the contrary, in 2020 it still ranks as one of the most watched YouTube Channel of all time. Due to his long-standing popularity and extensive coverage of his persona, he has become one of the most famous online personalities of the 21st century and has even been named one of the 100 most influential people in the world by the prestigious Time Magazine in the past.
Quick Facts: Funny name with a lot of impact
Name: PewDiepPie
Active since: 29.04.2010
Subscribers: 104 million
Views: 25.5 billion
With 250 million views, PewDiePie's dissrap called "Bitch Lasagna" is the most watched video on his channel. This came about during the competition between him and YouTube channel T-Series. An online competition that we will explain to you in more detail below:
The competition with T-Series
As we all know, the YouTube world not only loves a lot of glitter, but also just as much gossip. And that's where PewDiePie and T-Series added fuel to the fire when it came to the most blatant showdown in internet history.
More about the fierce competition for subscriber numbers we have summarized for you here
5-Minute Crafts: The all-rounder of the YouTube sphere
Our third channel and the most popular DIY channel in YouTubes history is 5-Minute Crafts. The videos are mostly compilations of individual videos in the area of craft and life hacks. Easy to explain and vividly designed, they are mostly in how-to formats and sometimes involve scientific experiments. The channel is part of a multi-channel network called "Channel Frederator".
The name is slightly misleading, as most videos go well beyond the 5-minute mark. Nevertheless, the channel enjoys great popularity. Just a year after the channel's inception, founders Pavel Radaev and Mara Mukhametov cracked the 4 million subscriber mark. The channel set more records in December 2018 when it was viewed over 238 million times during just one week.
Quick Facts: Short story with a lot of success
Name: 5-Minute Crafts
Active since: 15.11.2016
Subscribers: 66.5 million
Views: 17.7 billion
Since finances are part of every adult's life, it's no wonder that the 42 Tips and Tricks for Saving is the channel's most popular video:
Founders: Success rarely comes alone
The well-known YouTube channel belongs to the company TheSoul Publishing, also founded by Pavel Radaev and Marat Mukhametov. Originally, the Cyprus-based company dealt with social media content creation and operates successful sites such as AdMe.ru and BridghtSide.me. The success of the Youtube channel 5-Minute Crafts eventually rounded out the new media company's success. Other successful channels that can be credited to TheSoul Publishing include Bright Side, 7-Second Riddles, Actually Happened and Doodland.
The professional YouTuber – facts and figures
So as our list of the greatest YouTube channels of all time shows: The path to YouTube stardom varies. In general, however, it is always worth knowing the exact facts and figures surrounding the medium of YouTube. Who uses the platform at all? How often do people actually watch YouTube? And how much do people actually earn there?
Here are the most important stats the YouTuber of tomorrow needs to know:
Demographic stats: Almost everyone watches YouTube
When YouTube was founded in 2005, there was no fixed target group. There was only one thing the founders knew: a platform that allows someone to give free rein to their creativity in this way is long overdue. Almost everyone who statistically has an internet connection has been there at least once. You don't believe us?
Then look at these numbers:
62% of YouTube users are male.
More than 19% of YouTube's website traffic comes from the US.
62% of companies use YouTube.
The 35+ and 55+ age groups are YouTube's fastest growing age groups.
51% of YouTube users say they visit the site daily.
95% of the world's Internet population watches YouTube.
YouTube has 265 million active users in India.
Here you can also see which countries watch YouTube the most. Anyone surprised?

Income stats: This is how rich the stars really are
Although it may quickly appear, only a fraction of all channels that are on YouTube are monetized. However, the number of channels earning six figures annually on YouTube is growing by 40% every year. Since YouTube introduced GoogleAdSense, all content creators with more than 1000 subscribers and more than 4000 hours of runtime in the last 12 months, can unlock GoogleAdSense to earn money. However, there are many more avenues that lead to the YouTube icon goal. These include selling merchandise, sponsorships, crowdfunding and fanfunding.
We have summarized further statistics on the topic of revenue for you:
Total YouTube Revenue: $15.1 Mil.
Total earnings of YouTube's highest-paid stars: $127 million.
Sponsorship revenue per video with 500-5k subscribers: $315
Sponsorship revenue per video with 500,000+ subscribers: $3857
Revenue per 1,000 ad impressions: $18
More tips on becoming a YouTuber and revenue, YouTube star Patricia Bright has also summarized here:
So YouTube has not only revolutionized our leisure activities, but also the job market, Hollywood and entire industries. How long the most popular YouTube channels of all time will hold on to their bursts is only a matter of time. In the virtual world of diss tracks and make up brushes, one trend after another is constantly being born. Fact is, there's never a dull moment in the YouTube sphere.
https://fivmagazine.com/wp-content/uploads/2020/06/Youtube-Channel-Ranking-Toplist-Influencer-Abonnenten-Mann-Kamera.jpg
738
1200
Laura
/wp-content/uploads/2023/08/fiv-magazine-logo-news-influencer-fashion-interior-travel-real-esates.svg
Laura
2020-07-10 07:52:46
2020-07-10 07:52:46
The biggest YouTube Channels ever – Ranking & Video Charts