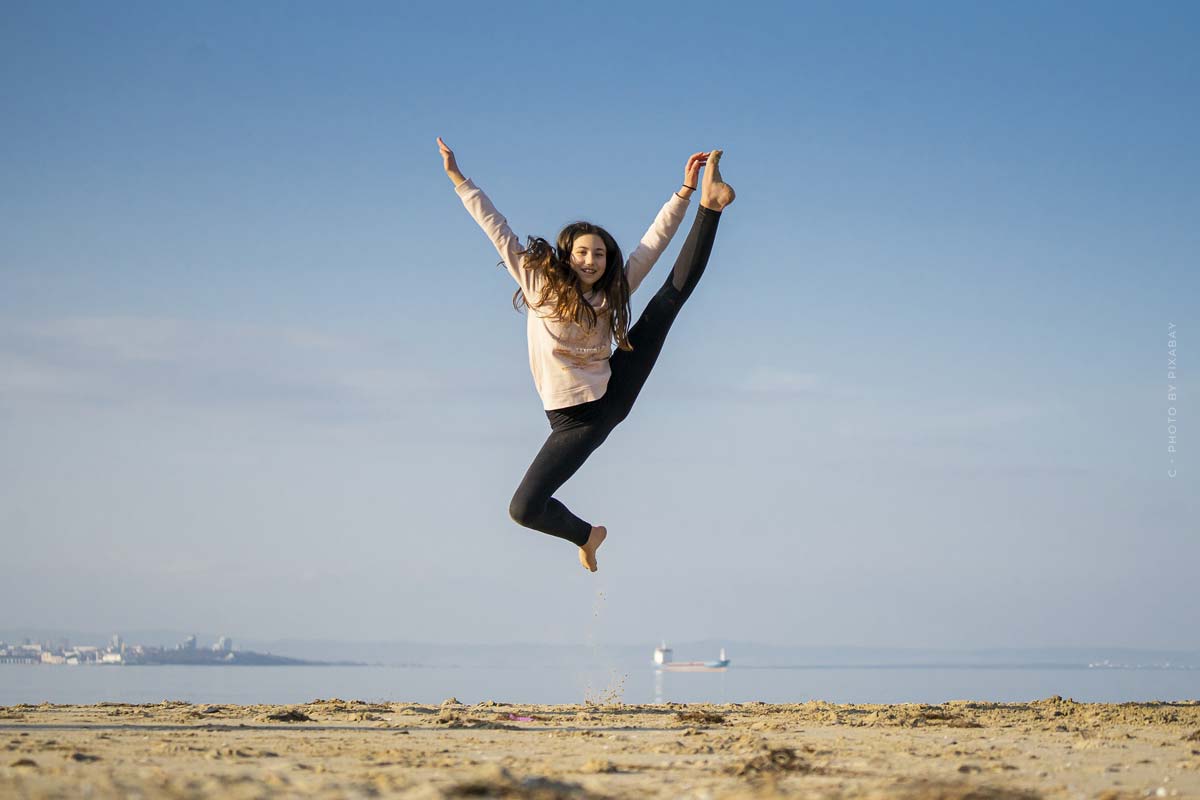 Instagram trends, Facebook ads, TikTok growth, Pinterest updates & more – News.
Social Media Trends – How social media is affecting our lives in the pandemic based on download numbers. SocialMediaOne also reports on TikTok trends. Whether it's songs, dances, recipes – you can find everything you need to know about them and how to copy the trends here. On the website Hootsuite you get a super guide to Facebook ads for the coming year. Brandwatch introduces you to the 20 most popular Instagram accounts and which influencers you should definitely know!
Social Media News: Trends 2021!
Social media is more important than ever, as the ongoing pandemic has shown us. TikTok and Instagram are influencing our daily lives like never before. Everyone stays at home and has time on their hands, so the internet is just too flooded with new videos and posts. Whether it's dances, recipes, songs or video clips, trends of all kinds are spreading incredibly fast and eventually disappearing just as quickly as they appeared. The website Bolg2 exclusively reports on the latest social media trends, future topics and tips. Read more about it here in our news section.
Social Media: User numbers in comparison
There are 4.4 billion active social media users in the world between now and then – hard to believe, but that's more than half of the entire population! The Corona pandemic has made a huge mark on the industry and social media has gained tremendous importance. In just one year, from October 2019 to October 2020, the number of social media users increased by 453 million users. An average person spends almost two hours a day on social media – this was unimaginable just a few years ago. The most popular platform among young people today is TikTok, a network based solely on videos. Find out how many downloads TikTok has in the meantime and who the three biggest TikTok stars are here.
TikTok: User numbers in comparison – Germany vs. USA
Here you can see the number of downloads of TikTok via the Google Play Store in Germany from January 2017 to August 2021 (in 1,000).
Aug 2021: 721,070 downloads (-6.5%)
Aug 2020: 771,190 downloads
Aug 2019: 291,910 downloads
Aug 2018: 1,252.45 downloads

In contrast, in comparison, the number of downloads of TikTok via the Apple App Store worldwide from January 2017 to September 2021 (in millions).
Aug 2021: 15,330,000 downloads
Aug 2020: 9,230,000 downloads
Aug 2019: 6,040,000 downloads
Aug 2018: 4,570,000 downloads

Here you can see the share of active social network users by region worldwide in the respective population in 2021. Here are the top 5 users. At the top is Western and Northern Europe, followed directly by the Americas and Asia. The last to go is Africa.
Western Europe: 79%
Northern Europe: 79%
North America: 74%

Most Popular TikTok Channels
Here you can see the ranking of the most popular TikTok accounts by number of followers worldwide in September 2021 (in millions).
Charli D'Amelio
Khabane Lame
Addison Rae
Bella Poarch
Zach King
Will Smith
TikTok
Dixi D'Amelio
Spencer Polanco Knight
Loren Gray

More news: Facebook, Instagram, Pinterest & Co.
Here you will find all the other news of the week, so that you are always up to date on the topic of social media.
All Facebook: Facebook groups stats, here's how!
This week on All Facebook, it's "Tweeting is the new officialese: learning from the best authorities" and "Facebook Groups Stats: The Detailed Tour" . More news from this week:
Social Hub IO: Instagram algorithm – 7 tips
Social Hub IO's blog features "Advertising Labeling in Influencer Marketing" and "These Social Media Books You Should Know in 2021!" . More news from the blog:
Blog 2 Social: Social Media Trends 2021 (Study)
This week on Blog 2 Social among other articles on "How to connect your WordPress website to Facebook for auto-posting" and "Instagram business, creator, or personal account? Why the Instagram business account may be the best solution" . More from the blog:
Hootsuite: Guide to Facebook Ads
Exciting stuff this week from Hootsuite, such as "The Complete Guide to Facebook Ads in 2022" and "How to Use UTM Parameters to Measure Social Media Success" . More news from this week:
Brandwatch: 20 Instagram accounts with the most followers
In contrast, Brandwatch reports this week on "Understanding and Engaging Consumers:inside at the Speed of Social" and "Brandwatch + Cision" . More headlines of the week:
Thomas Hutter: Pinterest – Updates for shopping functions
Thomas Hutter's blog looks at "Facebook: Detailed targeting expansion gets partially standardized" and "Pinterest: updates to shopping features" . More news from the blog:
Social Media One: TikTok Trends: Songs, Dances, Recipes & Co.
New from Social Media One this week includes "Global: Social Media Agency Worldwide for TikTok, Youtube, Instagram, Facebook & Co." and "TikTok Trends: Songs, Dances, Recipes, Comedy! Content Examples & Ideas" . More recent news:
This week Swat IO has topics such as "The way to the perfect channel mix – how to choose social media channels correctly" and "Seasonal social media marketing – how to successfully pick up trends" . New topics of the week:
Social Media Hoffmann: 7 reasons for the company blog
This week's Social Media Hoffmann blog is all about "Why Community Management is the Beginning of Everything" and "Training Employees for Social Media" . Updates and news from the blog:
T3N: How to optimize your business for the holidays
This week on T3N, among other things, "Live captions for all: YouTube gets new audio features" but also "How to optimize your business for the holidays – and maximize your online sales" . New articles, headlines and trends:
FutureBiz: The most important update yet for Instagram Reels
New articles and posts from FutureBiz this week include "/article/facebook-pivot-to-audio/" and "A Minute on the Internet & Social Media: Using Discord, TikTok, Instagram, Zoom & Clubhouse" . More Headlines of the Week:
https://fivmagazine.com/wp-content/uploads/2021/10/girl-maedchen-dance-tiktok-socialmedia-instagram-strand-meer.jpg
800
1200
Elisa
/wp-content/uploads/2020/07/fiv-magazine-news-instagram-youtube-tiktok-influencer-fashion-interior-jewelry-real-estate-tips-help-logo.png
Elisa
2021-10-14 16:59:02
2021-10-27 19:48:40
Instagram trends, Facebook ads, TikTok growth, Pinterest updates & more – News.