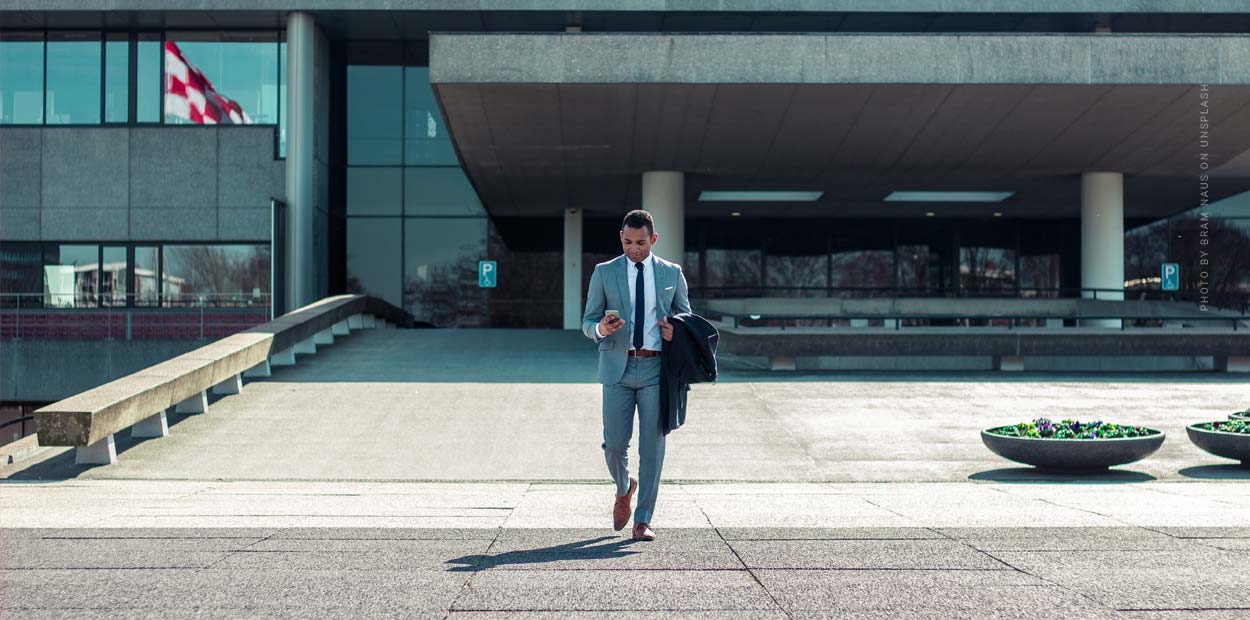 Real Estate Podcast: The 9 best podcasts on Apple, Spotify & Co. – prices, management, investment
The 9 best real estate podcasts in Germany – Want to expand your real estate knowledge and learn about investing, property management and terminology? To go along with the best real estate apps, here's a selection of the best real estate podcasts that will provide you with valuable insights and practical tips. From investment strategies to the latest industry developments, these podcasts will take your real estate knowledge to the next level.
Cash & Flow: Investor Podcast
The "Cash & Flow" podcast is specifically designed to provide you with a comprehensive knowledge base as a real estate investment beginner. With new episodes regularly, this podcast presents a wealth of information to help you make informed real estate investing decisions and improve your investment strategies.
Learn Investment: In this podcast, you will learn step by step how to successfully invest in real estate. From choosing the right properties to calculating returns and effective property management, all the important topics are covered. You'll get valuable tips and proven strategies to maximize the potential of your investments.


Germany - Spain - USA
Real estate management: A successful real estate investment also requires efficient management. In the "Cash & Flow" podcast, you'll learn how to effectively manage your properties to generate stable long-term revenue. From tenant management to maintenance to leasing strategies, practical insights and best practices are shared.
Current Topics: In addition to the basics, the podcast also covers current topics in the real estate industry. You'll stay up to date on new legislative changes and technological innovations such as the heating ban, heat pumps, solar panels, and wall boxes. This allows you to identify trends and developments and adapt your knowledge accordingly to be proactive in your investments.
From real estate-experience.com:
Immocation Podcast: Real Stories
On the "immocation Podcast," you'll learn how to successfully build wealth through real estate, whether as a retirement plan, foundation for financial freedom, early retirement, or even full-time employment. Here, the hosts share stories from their coaches and from the community and offer exclusive content, including select YouTube series, to expand your knowledge of real estate investing and help you on the path to success.
Real Estate Wiki: The basic knowledge
"Real Estate Wiki" – The podcast "Real Estate Wiki" is specially designed for real estate investment beginners like you, who want to specifically expand their knowledge of technical terms and basics of the real estate world. In this podcast, the most popular and most read articles from the Real Estate Wiki are presented in a short and understandable form.
Popular articles from the real estate wiki: The wiki covers a wide range of real estate terms and information. The Real Estate Wiki podcast selects those articles that are most requested and read by other listeners like you. This gives you the opportunity to focus on the most relevant topics and deepen your understanding of the real estate industry in a targeted way.
The podcast "Immobilien Wiki" offers you new episodes every day. You can find it for free on platforms like Apple Music, Spotify, Amazon, Deezer and many more. Whether you're cleaning up, sitting in the car, or playing sports, you'll have the opportunity to expand your knowledge of real estate anytime, anywhere.
From real estate-experience.com:
Tip. Buy your first property (cheaply)
Want to invest your money in real estate? We have 30 steps for your first real estate purchase as an investment. Capital investment means: buy and rent. Ideally, you'll get so much rent that your property will pay for itself!
Learn how to do it here:

The Immopreneur Podcast
"The Immopreneur Podcast" – If you're interested in real estate development and real estate entrepreneurship, then "The Immopreneur Podcast" is for you. Here you'll hear firsthand from successful real estate entrepreneurs about how they analyze their projects, close deals, and build their real estate businesses. Whether you're looking to venture into real estate yourself or simply want to learn more about this exciting field, this podcast will provide you with inspiring stories and valuable insights into the world of real estate entrepreneurs.
Immo Insider: Broad spectrum
"Immo Insider" – Dive into the world of real estate financing with the podcast "Immo Insider". Here you'll get comprehensive information about different financing options, tips on choosing the right lender and important aspects to consider when financing real estate. This podcast is an indispensable tool for anyone who wants to successfully finance their real estate projects.
From Engels & Völkers:
The Landlord Podcast: Says it all
"The Landlord Podcast" – The Landlord Podcast is a valuable resource for all landlords and those interested in getting into the rental property business. It covers all relevant topics related to renting, including legal aspects, leases, tenant selection, tenant management, and optimizing rental income. Whether you're already a landlord or thinking about renting out a property, this podcast will provide you with practical tips and helpful insights to make your rental efforts successful.
From ImmoScout24:
Real Estate Investor Podcast
"Der Immobilieninvestor" – The Real Estate Investor is a podcast that specializes in sustainable real estate investing. Here you will learn how to find high-yield properties, which investment strategies are successful and how to make your real estate portfolio sustainable. The podcast offers valuable insights into the world of sustainable real estate investing.
By Alex Fischer:
Old But Concrete Gold
"Old But Betongold" – Fabian Fröhlich, who describes himself as a likeable "doer", gives easy-to-use tips on real estate, investments and entrepreneurship in his podcast. With his hands-on mentality and easy-going manner, he appeals especially to the younger generation who want to start immediately to achieve financial prosperity through clever real estate strategies. Although the podcast hasn't had any new episodes since 2021, the old episodes are definitely worth listening to and provide valuable knowledge for long-term success.
L'Immo: real estate and housing industry
"L'Immo" – The real estate industry is undergoing a transformation. In our podcast, you will hear leading minds talking about challenges, political decisions, approaches to solutions and new developments. Dirk Labusch and Iris Jachertz, the editors-in-chief of "immobilienwirtschaft" and "DW Die Wohnungswirtschaft," ask topical and personal questions. Stay informed about the real estate industry.
The best real estate apps
Don't miss the chance to benefit from these great real estate podcasts! Learn, invest and manage real estate with the "Cash & Flow" podcast, while the "Real Estate Wiki" podcast explains the most important terms in a way you can understand.
Listen to them for free on platforms like Apple Music, Spotify, Amazon, Deezer and many others. Use your time effectively by expanding your real estate knowledge while commuting, on your lunch break or during a relaxing walk. Start now and build your real estate knowledge step by step!
Have fun learning!

https://fivmagazine.com/wp-content/uploads/2019/07/geschaeftsmann-unternehmen-firma-smartphone-anzug-beton-treppe-laufen.jpg
620
1250
F_kinski
/wp-content/uploads/2023/08/fiv-magazine-logo-news-influencer-fashion-interior-travel-real-esates.svg
F_kinski
2023-06-14 18:25:20
2023-06-14 18:25:20
Real Estate Podcast: The 9 best podcasts on Apple, Spotify & Co. – prices, management, investment