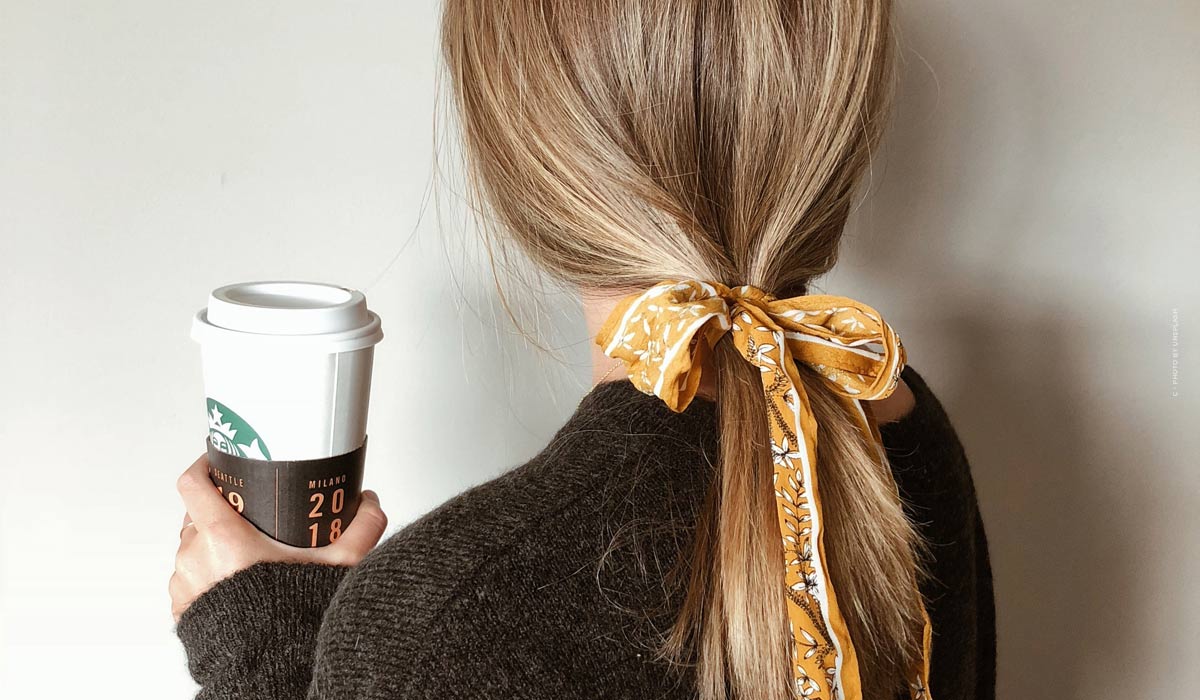 Hairstyles for short hair to imitate: with and without braiding, teasing, braids & buns
You can't style short hair? That's where you're wrong! There are unbelievable many possibilities to style your short hair. Different hair looks can change your complete style and the best thing is that it doesn't even take much time! Do you want to make a serious bun before the date, a sweet braided hairstyle before the date or skate with your girlfriend before the inliner? All this is possible and really easy to imitate! Before you start, you can have a look at the best products for beautiful hair. Watch the different videos and decide for yourself which one is the most suitable for you! Are you also interested in the latest hairstyle trends or forgotten trends? We have interesting articles for you here too!
Ideas for quick, easy and beautiful everyday hairstyles for short hair
You don't have time because you have to get to work, university or school quickly: but at the same time you don't want to do your hair the same way every day and you long for distraction? Here we have quick everyday hairstyles for you, which you can conjure up in front of your appointments! It doesn't take much talent to just get a little variety into your hair. Often we shy away from it because we think it is too difficult, that we don't have enough time or because we can never get it the way it should be.
Hairstyles made easy: hairstyles, accessories, hairband, ponytail and everything without heat
Snukieful shows you in her video how you can bring the most different variations to your short hair. Be surprised what you can do with your hair.
6 very simple ideas: chignon, hair clips, Messy Bun, braids and much more!
Uncomplicated, the main thing is uncomplicated! That is the motto here. La Polcevita shows in her video how you can easily do your short hair. Her tips are especially for people who have finer hair! So be curious!
Hair tutorials: Quite simply without braiding
If you are someone who is not necessarily a braiding genius, then look here! Sofia Martinez shows you her eight favourite hairstyles, which she likes to use on her short hair. You don't have to be a skilled or talented braider for that. You only need 10 minutes to watch the video! So click yourself in!


FragranceTip.com by FIV
Anyone can do it! Eight light hairstyles for shorter hair
From a voluminous look to the popular Beach Waves with a straightening iron. Here you can really find everything!
Braiding to imitate: Quick & Easy
You know a little braiding? That's enough! You don't have to know how to weave to create beautiful looks! On various platforms we see beautiful hairstyles, which inspire us every day and which we would like to imitate. Do you have motivation and desire to imitate cool hairstyles? Have a look!
Tumblr Hairstyles: Style, braid and create: The top trends of today!
The popular platform Tumblr constantly shows us the best hairstyles. Often we sit in front of the mobile phone and wish for such a great hairstyle. If you take a closer look at the methods, you will notice: It's not that hard! It is amazing how fast you can conjure a hairstyle that looks like much more work than it finally was!
Braiding made easy: Hair tutorials with braces, accessories & Co.
https://fivmagazine.com/wp-content/uploads/2020/08/hair-short-styles-easy-fast-school-work-braids-buns-accessoires.jpg
700
1200
Laura
/wp-content/uploads/2023/08/fiv-magazine-logo-news-influencer-fashion-interior-travel-real-esates.svg
Laura
2020-08-07 15:11:21
2020-11-10 16:05:27
Hairstyles for short hair to imitate: with and without braiding, teasing, braids & buns