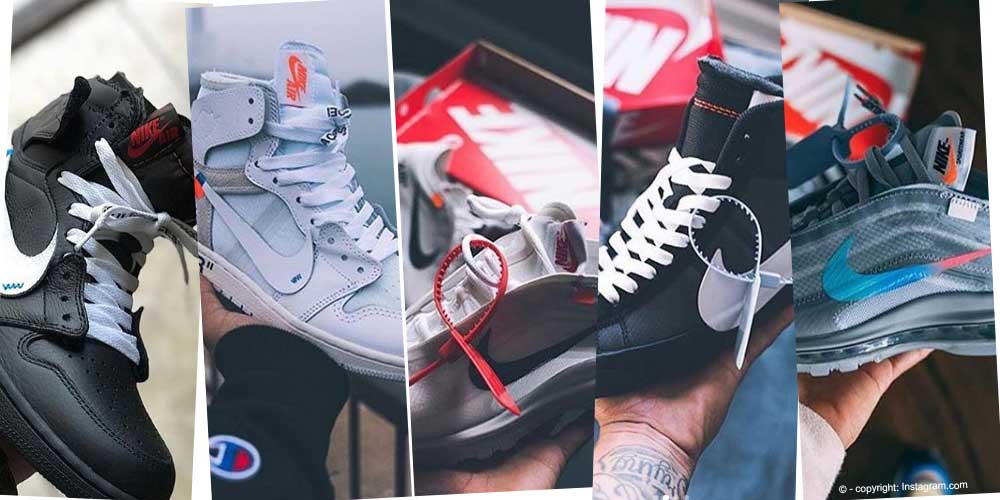 Sneaker trends: sports shoes & models – Vans, Nike, Reebok & Adidas
The times when sneakers were not socially acceptable are definitely over. In the meantime, the former sneakers have long since become shoes that you can also wear at work without any problems. Provided you don't work in a bank or an insurance company at least… If this is not the case, the question arises, of course, what exactly should be on your feet? Always the same Adidas Samba or is there hot competition? I have put together some trend inspirations for you, with which your feet will become a trendsetter step by step.
Shoe trends: Vans, Nike, Reebok & Adidas
It is getting colder and colder, the days are getting more uncomfortable and humid. So the first reach into the cupboard often leads to the winter boots, but that doesn't have to happen.
Instead of using heavy soles, you can also wear sneakers through the winter of 2018/19, at least with the right models. In autumn and winter you should make sure that your shoes are waterproof. This will save you from wet toes when you inevitably step into puddles or the spontaneous snowfall we have to expect. Regular waterproofing ensures that your shoes remain waterproof. In addition to waterproof uppers, shoes should ideally also be lined so that you always keep your feet warm, even when the wind is particularly cold. Fall and winter classics include the Vans SK78-Hi MTE, the Jordan 1 Retro High Rookie, the Adidas Mid Cut Hoops and the Reebok Royal Complete PMW. The high shafts of all these shoes (High Top in sneaker jargon) support your ankles. This not only keeps you warm, but also gives you more support on slippery surfaces. But you shouldn't underestimate the warming effect either. Furthermore, these sneakers have in common that they are all designed in retro style, which brings us to the most timeless of all sneaker trends…
Sneakers: Colors, designs & Trends
With Retro Sneakers this certain touch of nostalgia counts just as much as the sporty look. The manufacturers know this too and rework their trendsetters from time to time to keep them stylishly retro yet modern. Take the Adidas Yung-1, for example, which are bold and colourful and not only fit for the summer. You might even remember the originals personally, they came back into fashion from time to time. No wonder: you never do anything wrong with black and white.


Germany - Spain - USA
Modern designer shoes & brands
If you're more into the Nike swoosh, then you'll be right on target with models like the above mentioned Jordan Retro in your favorite color, the plain Nike Air Force or the Nike Air Max. Winter and summer sneaker models from Reebok, including classics like the Reebok Club and the Reebok Workout Plus, are available online at Planet Sports. In addition, there are stores in many major German cities such as Berlin, Hamburg or Dresden and the store from Herrsching in Bavaria offers fashionable sneakers with great discounts. What can be said at the bottom line can be summed up quite simply with sneakers: if you always want to dress fashionably, you don't have to follow the latest trends. Instead, you should keep an eye on the sports shoes of the 70s, 80s and 90s – because they are the best fashionable shoes of today!
Shoe trends: Videos & Tutorials for men
https://fivmagazine.com/wp-content/uploads/2018/12/beitragsbild-sneakers-shoes-sporty-fashion.jpg
500
1000
Lisa-Marie
/wp-content/uploads/2023/08/fiv-magazine-logo-news-influencer-fashion-interior-travel-real-esates.svg
Lisa-Marie
2020-04-06 13:52:32
2020-11-11 11:08:41
Sneaker trends: sports shoes & models – Vans, Nike, Reebok & Adidas