Off-White: Videos and Runway Highlights – Trendy High Fashion, grungy Streetwear & Virgil Abohl
Off-White videos from the runway – printed shirts and statement accessories. Virgil Abohl and his fashion giant Off-White have managed to do what many have tried to do in the past – successfully combine haute couture with street cool. You can tell how popular the brand is just by looking at the list of stars and starlets who regularly have themselves photographed in the brand's latest creations.
Luxury brand that redefines street chic
In 2013, the brand was originally founded under the name PYREX VISION. Later, CEO and designer Virgil Abohl changed the name to Off-White and launched his first collection. His innovative and cool designs were quickly worn in the hottest music videos of the hip hop industry and the brand quickly established itself as a luxury brand. The belt became the must-have of the year and the first store was opened in Tokyo. Later, Hong Kong, London and New York joined the ranks.
Urban clothing and playful cuts for the summer
Off-White is diversified. It stands for haute couture and street style. For young and old. Masculine and feminine. This is exactly what is reflected in the brand's international fashion shows.
Sporty fashion show with luxurious flair
For the 2019 fashion show, luxury brand Off-White had only the hottest and most exclusive models like Kendall Jenner and Bella Hadid on the runway. Icons of the sports world were also here as mannequins. No surprise when you remember that the theme here was "Track and Field".


FragranceTip.com by FIV
Boldand casual streetwear with a touch of grunge
Wide waist pants, printed shirts and holes in the shirts. This is how designer Virgil Abloh envisioned fashion for the coming summer in 2017. At the time, the current brand was still considered a newcomer among luxury brands. Watch one of the brand's first big fashion shows here.
Minimalist prêt-à-porter in the name of the 90s
Again, the outrageously good-looking Hadid sisters were on the catwalk. Georgina Grenville and Audrey Marnay, mannequin greats of the older generation, were also here. In 2020 Virgil Abloh and his team focused on a lot of sheath dresses and weird cuts.
Feminine menage of precious tulle dressesand royal blouses
The inspiration for the 2018 summer collection was none other than people's favourite and fashion icon Princess Diana. The creative minds at Off-Whites spent months scrutinizing her outfits in order to do justice to her legacy with their new collection. How they succeeded, you can see here in the video.
Diverse and rebellious winter collections
The imagination and inspiration of Virgil Abohl and his team is limitless. And even though each collection always sets new trends, the brand's designs are still typically Off-White. They are confident and elegant, yet always a little rebellious and bold.
Glamorous chic dresses and confident accessories
Shoulder-emphasizing cuts and smooth leather – this could be found at the Fashion Show 2019 more and more. But also those who are looking for rather fashionable wild outfit combinations will not be disappointed. So satin is quickly mixed with fur and small crystals are glued to gloves as well as handbags. Watch the complete show in the video here.
Innovative fashion show with Instagram-worthy outfits
The 2019 fashion show was inspired by all the advertising and influence of television, according to Virgil Abloh. The rhymes of rap in the background were intimidating, while the accessories chosen were thought-provoking. The brand stayed true to its signature cuts and outfits with its collection.
Muted colors and wide cuts for men
"Tornado Warning" was the name of Off-Whites' fall/winter collection. While the combination of delicate knitwear and baggy denim enjoyed great popularity, the eyes of most spectators here remained primarily focused on the floor. The new Air Jordan 5 sneakers, Off-Whites' latest collaboration with Nike, could be seen more often.
Ready-to-wear collection with heavy skirts and innovative jackets
Opposites attract. That was definitely the case here as well. Sometimes Virgil Abohl had his models walk down the runway in princess-like dresses with lots of tull and lace, sometimes in sexy bodycon dresses and heavy work suits. He also didn't stop at fancy patterns and rhinestones this time.
Behind the scenes of the streetwear giant
Who is Virgil Abohl? How did Off-White actually become Off-White? And what happens behind the scenes during a fashion show? Everything you need to know about the brand, we have summarized here.
Backstage with supermodels Kendall Jenner & Bella Hadid
Virgil Abohl loves his mannequins and so it happens more often that you see one or the other famous supermodel on the runway. Also check out the video to get an exclusive look behind the cameras. Also present are Kendall Jenner & Bella Hadid.
Off-White – Success story and meteoric rise
How did PYREX VISION become Off-White? What did the brand's first collection consist of? And who is Virgil Abdohl? These questions are answered here in the video.
Off-White: The brand
More about Off-White! Current collections for men and women, for winter and summer, shoes from stars like Kanye West and also homeware, for your home.
Off-White: Brand
Bags as accessories
Shoes: Ua. by Kanye West
Homeware: Furnish your home
Virgil Abloh doesn't stick to the rules of the design and art industry with Off-White. The design with a political message to the youth and society conquers the fashion world – and we watch and marvel. If you haven't heard of Off-White by now, you're probably walking through the world with your eyes closed, because the street style and high fashion brand is everywhere. Off-White releases collections on a "see now, buy now" basis, meaning that once the items are worn by the most famous models on the runway, they are available to everyone. Learn all about Virgil Abloh's influence on youth, his collaborations and latest collections here.

Bags: Accessories for your outfit
Off-White bags – The trend label Off-White convinces with its industrial design, which is always a perfect complement to streetwear outfits. The bags are no exception. Details remind of freight trains, construction sites and urban landscapes. The lines are clear and often minimalistic. It comes as little surprise to learn that chief designer and label founder Virgil Abloh is an architect.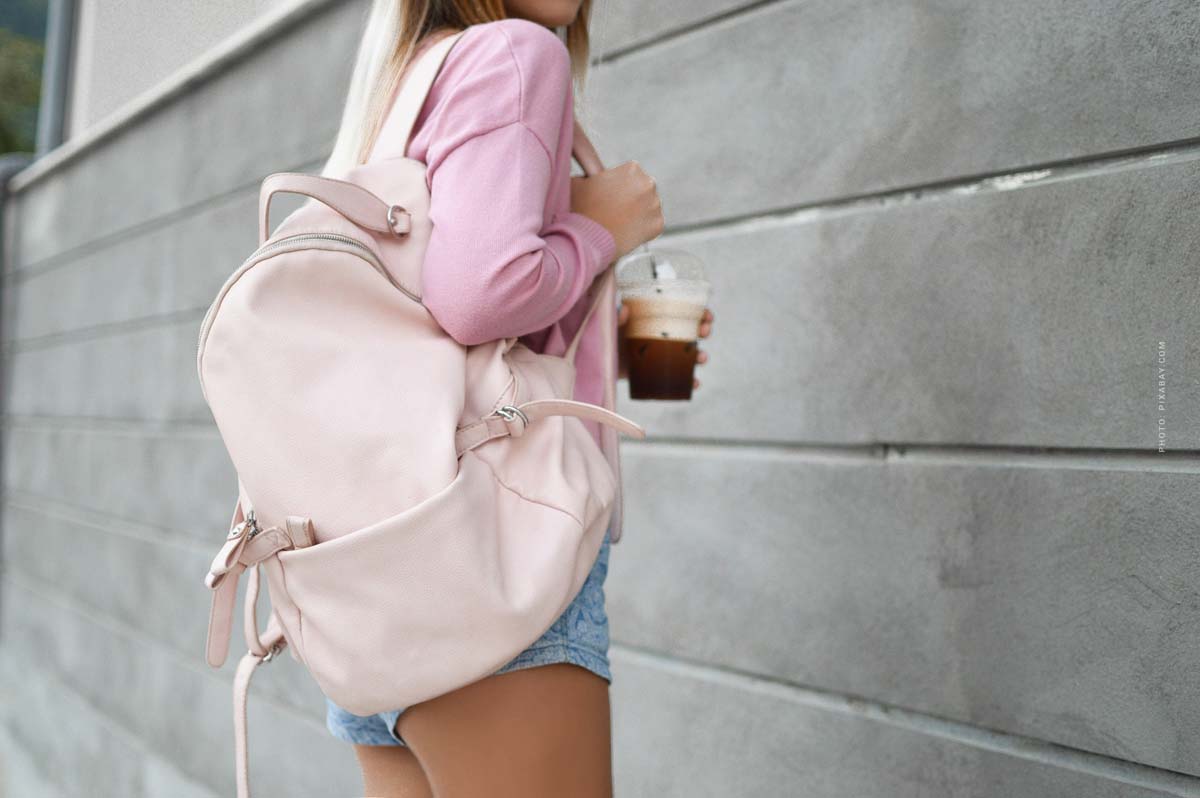 Shoes: Ua. by Kanye West
Designer-turned-architect Virgil Abloh's streetwear label Off-White rose to prominence after Abloh was given the opportunity to collaborate with Nike on a collection. As former creative director of Louis Vuitton and close confidant of Kanye West, Abloh has connections to household names and the cult status Nike had achieved in streetwear, the first models were sold out in minutes. Are you interested in owning one of the popular sneaker models? Then read more about the models Off-White has on offer here.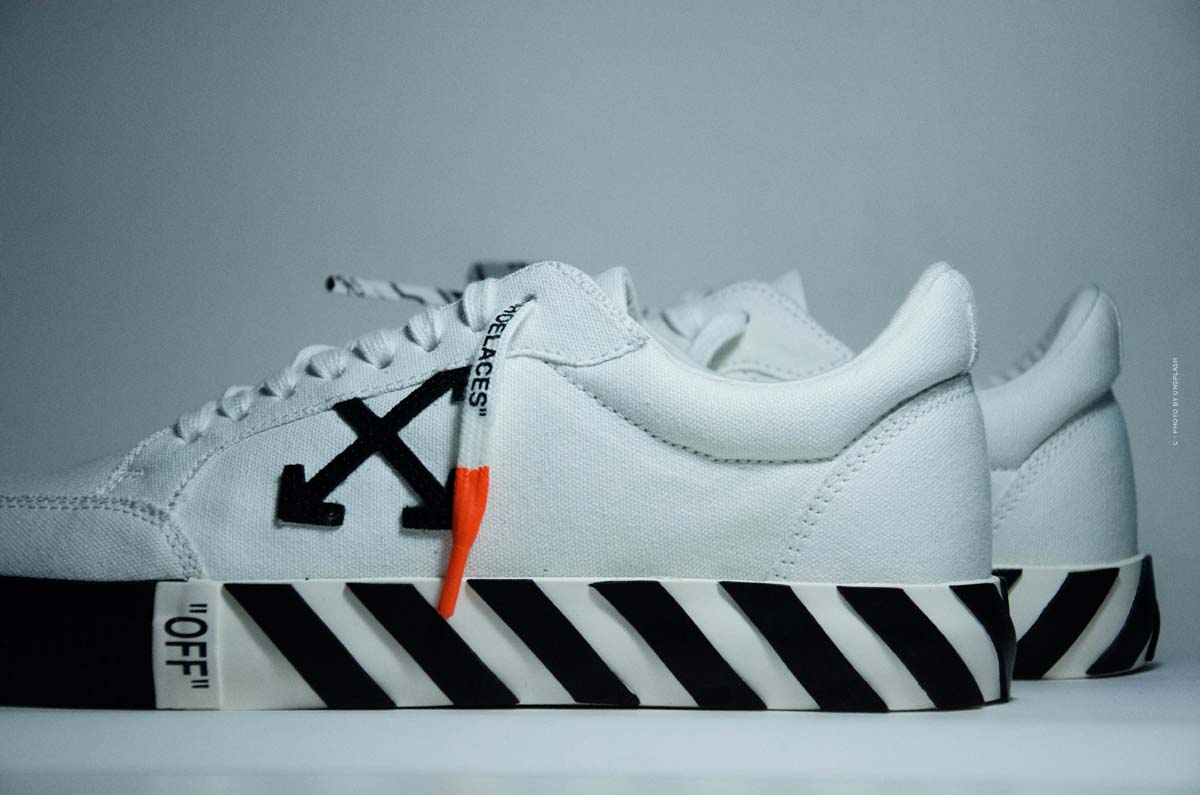 Homeware: Furnish your home
Off-White Homeware – The own label of fashion designer Virgil Abloh, creative director of the haute couture label Louis Vuitton, has already been able to establish itself firmly in the field of street fashion. But taking the fashion world by storm doesn't seem to be enough for the architect from Rockford, Illinois, because now he's also trying his hand at interior design with home accessories such as cushions, blankets and pyjamas. What else there is to discover in the collection, you can find here summarized at a glance. Are you interested in interior design?

https://fivmagazine.com/wp-content/uploads/2020/07/Off-White-Brand-Videos-Interviews-Runway-Mann-Model-Fashion-Mode-Tattoo.jpg
793
1200
Laura
/wp-content/uploads/2023/08/fiv-magazine-logo-news-influencer-fashion-interior-travel-real-esates.svg
Laura
2020-07-15 07:00:36
2020-07-15 07:00:36
Off-White: Videos and Runway Highlights – Trendy High Fashion, grungy Streetwear & Virgil Abohl