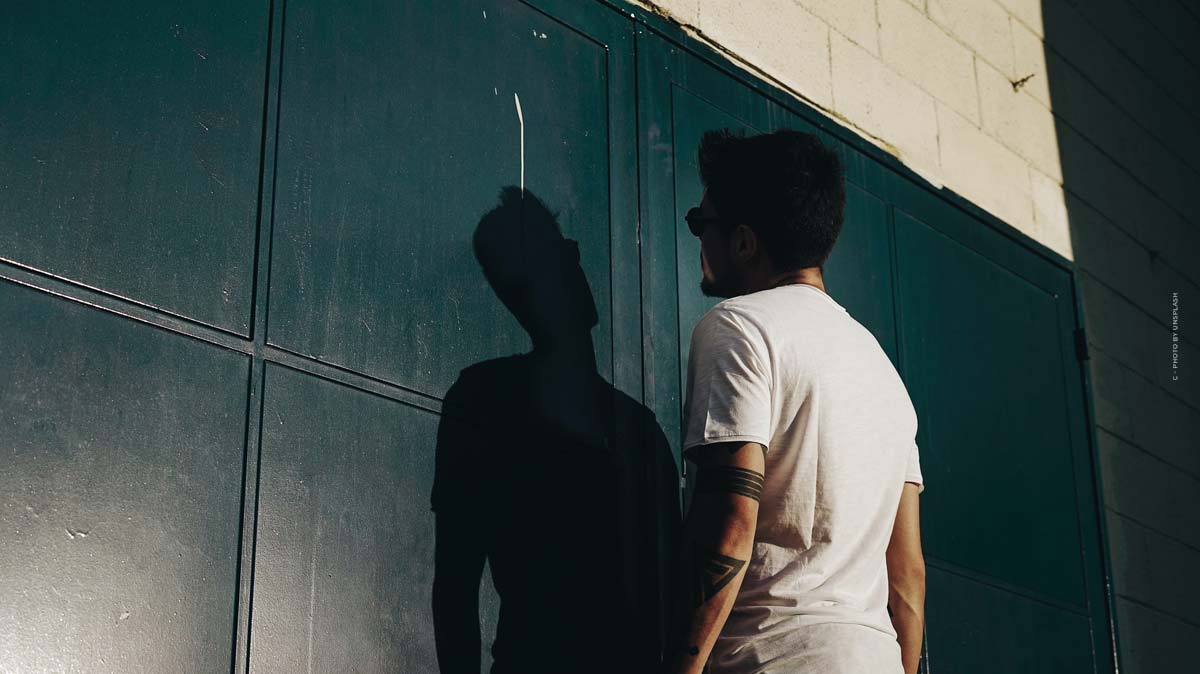 Philipp Plein – the "Bling-Bling-Designer
Philipp Plein is a designer who causes quite a stir! With his special approach he seems to have a lot of success. So you are into fashion where there is a lot going on? Then the German designer is probably just the right person for you!
Philipp Pleins Story: Foundation of the company
Fashion designer Philipp Plein was born on February 16th 1978 in Munich. He belongs beside legend Karl Lagerfeld to the most successful and most well-known designers in Germany and it is hard to imagine the fashion industry without him. With his fancy pieces he has definitely made a name for himself and his pieces can be recognized at first sight!
In 1998 he founded his company International AG, which today is based in Switzerland. Before that Plein studied law – but he didn't seem to want to do that in the long run! He started to design furniture and afterwards bags and accessories. In 2003 he was allowed to design the lounge for Moet & Chandon at the German fair CPD in Düsseldorf. There he took his chance and sold his accessories for the first time, which he designed from old leather.


Germany - Spain - USA
Development of his brands: Philipp Plein, Plein Sport and Billionaire
Shortly afterwards he founded his fashion brand. Since 2004 he is known for his extravagant, rocking "Bling-Bling fashion". On almost all his clothes there are skulls and plenty of rhinestones. Today his agency includes – besides his main fashion brand, which carries his name – Plein Sport and Billionaire. The brands serve ladies and gentlemen as well as the juniors among us. Billionaire is the only brand among them that focuses exclusively on menswear. Besides clothes and bags you can find shoes and fragrances in their store – so: there should be something useful for everyone!
born on 16.02.1978 in Munich
one of the most famous fashion designers in Germany
founded 2004 Company (International AG)
Philipp Plein, Plein Sport & Billionaire = International AG
Fashion for men, women & kids
Its brands
The fashion of the 42-year-old designer is recognizable at first sight – there is always a lot going on!
"I don't want to be a follower. I want to be ME!"
(Source: GQ-Magazin.de)
And this is exactly the reason why his fashion has great recognition value and can keep up with the biggest brands. Plein always tries to come up with something new.
Besides his main brand he counts two other brands to his agency:
Philip Plein
The brand is known for its unusual pieces. From leather jackets to T-shirts, jeans and sweaters, from rhinestone backpacks to skulls – everything is eye-catching and extravagant – just like you know it!
Plein Sport
Pleins sports brand offers almost everything you need for sports: sports bras, sports leggings, tops, outdoor jackets and shoes: with such sportswear you can easily fight your inner piggy, right?
Billionaire
The Brand Billionaire is aimed at men who can radiate self-confidence and want to show off their skills with chic clothing.
"Billionaire represents an extravagant and splendid wardrobe for men with a certain maturity, who radiate self-confidence and are not ashamed of their ambitions".
(Source: billionairecouture.com)
This description clearly indicates the type of men who were to be found in the clothing of the fire!
Philipp Plein: As conceited as it is always said?
He is known for his many tattoos, the well-trained body and the ostentatious watch! But is that all he has to offer?
Plein has always been a "dreamer": he always wanted to reach high and realize his dreams – that was and is his biggest motivation. Many interpret his single-minded attitude as arrogance. Plein explains what one should keep in mind with his "strategy":
"One must always be able to dream new dreams. I always try to achieve one dream after the other. Whereby I know that dreams are never as beautiful in reality as in fantasy. If you understand that, you can handle it well."
(Source: GQ-Magazin.de)
He also sees great potential in his brand. For him, this is just the beginning. Despite this attitude, he is – together with his team – very realistic. They seem to know how much air there is still up there: and a lot, Plein himself claims! He knows exactly when he can put something on the market – he says, always when people don't expect it. He stands for fancy fashion where there is a lot going on! Plein rarely speaks of himself as a brand. For him, the brand means his team, not a single person:
"Yes, we at Philipp Plein are a team, a young team"
(Source: GQ-Magazin.de)
has a certain strategy
wants to make his dreams and goals always come true
works in a team, not alone
Well thought-out strategy brings him to success
So his whole attitude seems to be very well thought out and determined! He builds on his team and keeps dreaming until he can fulfill it. Often he throws arrogant sayings around, but he takes them with humor himself. He says he wanted to put world domination under his spell: That means for him to have a store in every city. And yet he can't complain about the presence of the stores at all:
Collections and stores – a great development
first collection: vintage military jackets with Swarovski skulls (sold in Paris)
2006: Accessory line was introduced
2008: Collection "Couture
2008: Heavy metal collection in Heidi Klum's show Germany's Next Topmodel
2009: Collaboration with Mattel and created Philipp-Plein-Barbie doll for Barbie's 50th birthday
2009: first store in Monte Carlo and first commercial showroom in Milan
2010: further stores in Vienna, Moscow, Saint-Tropez, Cannes and Kitzbühel + opening of a showroom in Düsseldorf
2011: Fashion show of the spring/summer 2011 collection at Milan Fashion Week
2011: Boutiques in Forte dei Marmi and Düsseldorf + showroom in Hong Kong
2012: Boutiques open in Marbella, Moscow, Baku, Milan, Dubai, St. Petersburg, Seoul, Macau, Amsterdam and Berlin
2012: Plein equipped AS Rome with clothes
2013: Branches opened in Porto Cervo, Moscow, Paris, Miami, Casablanca, Courchevel, Kiev, Hangzhou, Seoul and New York City
2014: Stores in Hong Kong, LA, NYC, Ibiza, Bodrum, Doha, Vienna International Airport
2017: Autumn/Winter collection for season 2017/18 presented on New Yorker FS
2017: Fashion show during International Film Festival
2017: Fashion shows for his 3 brands Philipp Plein, Plein Sport and Billionaire in Milan at the Fashion Week
Fight for son Romeo Prince: Reunion after four years
Philipp Plein fought for four years for his little son Romeo Prince, who is seven years old today. The mother of the child (Fernanda Rigon) took him to her home country Brazil in 2014 to keep him away from his father. Plein fought against her with numerous lawyers – unsuccessfully! He wanted his son to experience only one thing: a mother and a father who could take care of him and give him a stable family life. After four years this fight seems to be finally over and he can finally embrace his son again!
Plein in Love: This is his girlfriend
Girlfriend Lucia Bartoli is always and everywhere at his side: whether in Cannes, Lugano or New York – there are three places he calls home! Since he has finally introduced her to the public, she doesn't leave his side! In an interview Lucia answers the question what she does for a living by saying that she is a "full-time girlfriend"! Whether Plein likes to hear such an answer in an interview with his girlfriend ?!
Numerous surprises
Plein likes to surprise his sweetheart "here and there": whether at home or in the airplane – everywhere the two seem to float on cloud nine! Despite his tight schedule, he likes to take time off for his girlfriend.
"I try to surprise her as often as possible."
(Quelle:RTL.de)
Lucia raves about his designer friend and says she misses him when they are apart. In an interview with RTL, the two claim that their "love secret" is that they stick together and that it's funny when they're apart – if that isn't even an extraordinary attitude!
https://fivmagazine.com/wp-content/uploads/2020/09/philipp-plein-designer-mode-weisses-shirt-sonnenbrille-portrait.jpg
674
1200
Lisa-Marie
/wp-content/uploads/2023/08/fiv-magazine-logo-news-influencer-fashion-interior-travel-real-esates.svg
Lisa-Marie
2020-10-08 17:00:16
2020-11-10 12:28:14
Philipp Plein – the "Bling-Bling-Designer