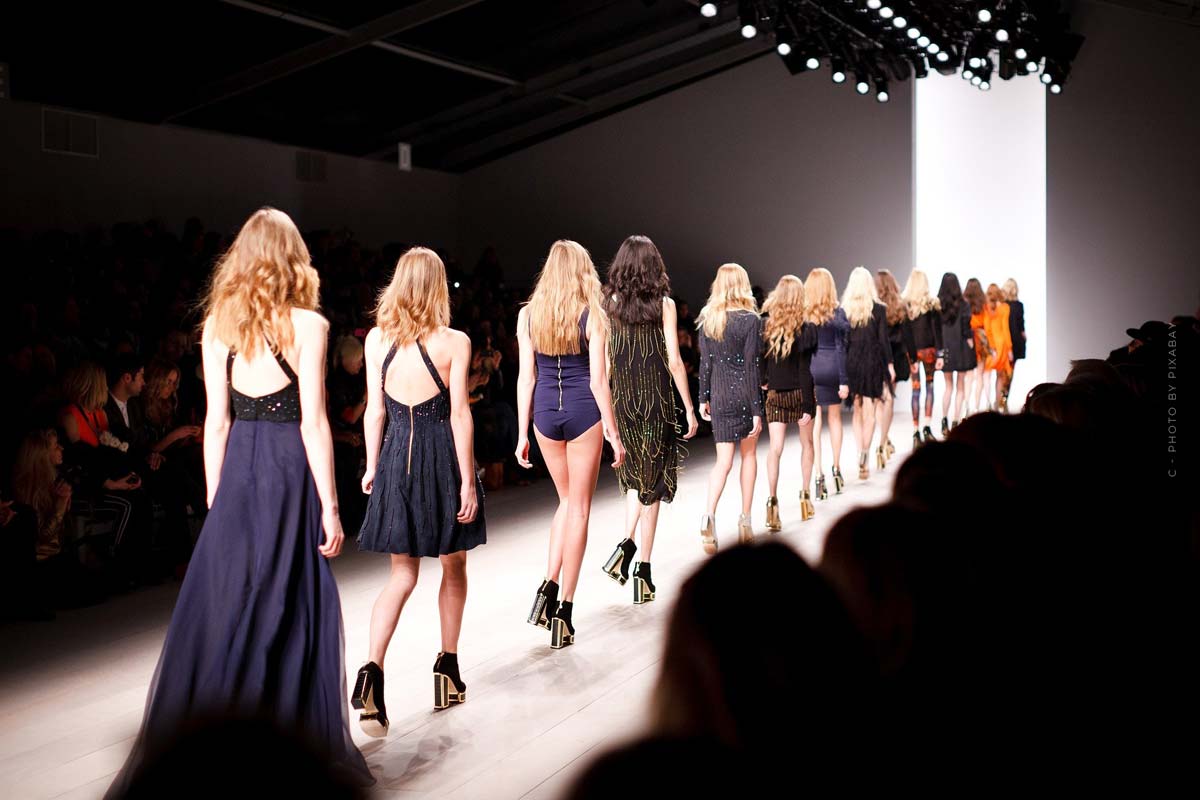 Donna Karan: How she shaped the American fashion world – Curriculum vitae, milestones & Co.
Donna Karan – Donna Karan was born Donna Ivy Faske on October 2, 1948 in Forest Hills in Queens, New York. She then grew up with her family in Woodmere, Long Island. Her parents were already active in the fashion industry. Her father, Gabby Faske, worked as a custom tailor and dealt in items such as buttons, buckles, pins and zippers. Her mother, Helen, worked as a showroom model.
Donna Karan: Professional career
At the age of just 14, the New Yorker dropped out of school and began working in a boutique in New York. Here she was able to build up valuable contacts that eventually earned her admission to the Pearson School of Design. However, she also dropped out of the course.
After working as a summer temp at women's fashion brand Anna Klein, she was first promoted to assistant designer. Finally, in 1971, she was appointed associate designer. In 1982, she created the second line Anne Klein II. After the death of the company's founder Anne Klein in 1974, Karan remained with the company for another 10 years, taking over with her colleague Louis Deli'Olio.
Donna Karan's beginnings summarized:
Assistant designer Anna Klein
1971: Promotion to Associate Designer
1974: Joint takeover of the management with Louis Deli'Olio
Foundation of Donna Karan New York
After her divorce in 1978, the then 34-year-old married the sculptor Stephan Weiss. With him and the Japanese owner of Anne Klein, Takiyho Inc. she went into business for herself in 1984 and founded the fashion label Donna Karan New York. In the same year she presented her first collection and the enthusiasm was great. The Council of Fashion Designers of America even named her designer of the year.


FragranceTip.com by FIV
With seven garments to success
Their fashion went in the direction of sportswear, or as it is called in the industry "American look". All the pieces in the collection came in different sizes and could be combined with each other. In total, the collection included seven different pieces: a bodysuit, a blouse, a coat, a skirt, a pair of pants and "something fancy", which in this case was a bodysuit made of tricot fabric.
This comprised the first collection of Donna Karan New York:
A body
One coat
A skirt
One trousers
A bodysuit from tricot fabric
Small Sizes & Feminine Cuts
It quickly became popular, especially among women. At the time of the 80s, women who wanted to gain a foothold in the working world often had to resort to male business clothing in smaller sizes. Karan served the corresponding interests of your female clientele with her collection and offered feminine cuts to women who were entering the working world of men.
Expansion: Perfume, Shoes, Men's Fashion & Co.
After the success of her main collection, Karan introduced the more affordable label DKNY as a bridge line at the end of the 80s. With this brand she wanted to win over younger people for whom the fashion of the Donna Karan New York label was not right. Her daughter Gabby is said to have served as her inspiration.
At the same time also started your eyewear collection Donna Karan Eyewear. Over the years, many new collections and sub-brands were added such as DKNY Jeans, DKNY Active or DKNY Underwear.
The designer turned to the following projects after Donna Karan New York:
DKNY
Donna Karan Eyewear
DKNY jeans
DKNY Active
DKNY Underwear
DKNY perfume collection: classic fragrances
In 1992, Karan's company Donna Karan Beauty launched its first perfume under the name Donna Karan New York. Her husband Stephen Weiss was responsible for both the creation of the fragrance and the design of the bottle. In the following years, numerous fragrances were introduced, many of which are still classics in the perfume industry, for example the DKNY perfume "DKNY Be Delicious".
In the music scene, the city of New York has been honored many times by songs like Frank Sinatra's "New York, New York" or Alicia Key's "Empire State of Mind". The DKNY perfume Be Delicious is the olfactory embodiment of the city that never sleeps. "Take a bite out of life" is the perfume's motto. The DKNY perf ume in its apple-shaped bottle brings to life the vision of the all-enabling Big Apple and makes everyone's mouth water with its pleasantly fresh and fruity composition.
Romantic fragrances and extravagant bottles stand for the name Donna Karan: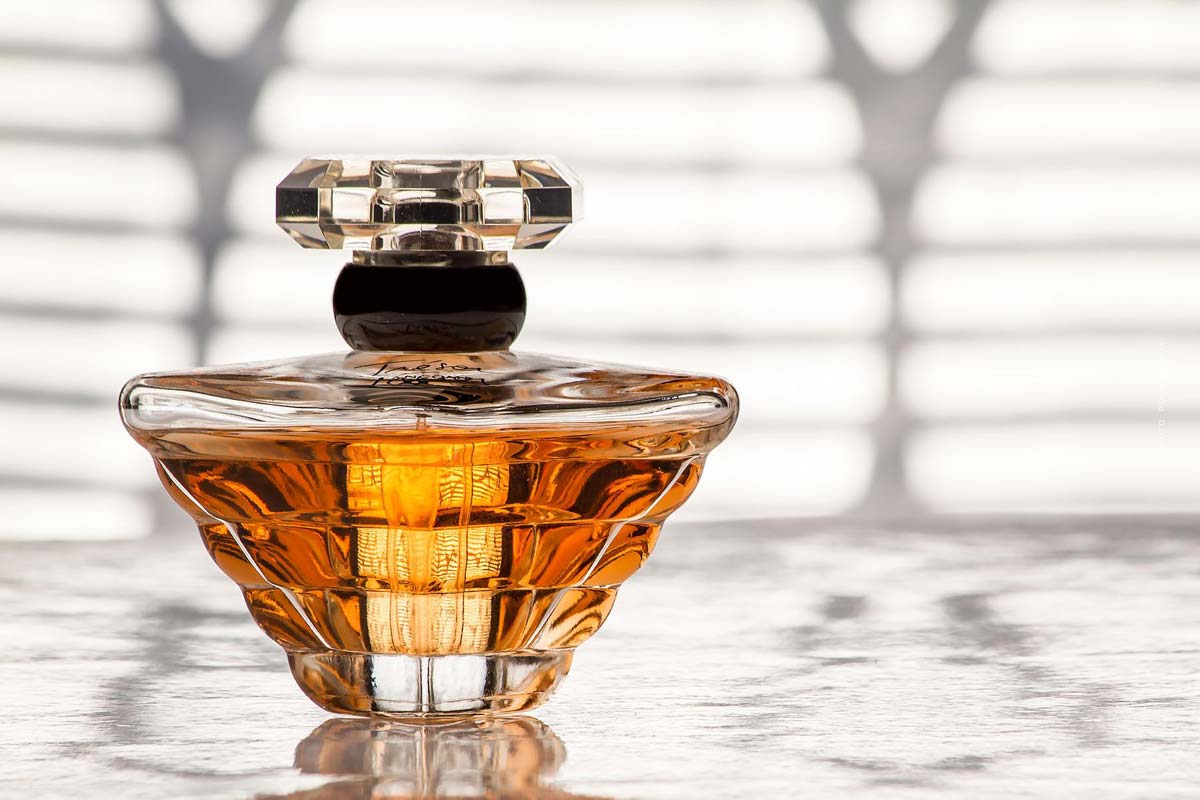 Other milestones and retreat of the designer
In 1993, the native New Yorker also launched the brands Donna Karan New York Menswaer, Donna Karan Shoes and Donna Karan Intimates. In the same year, the first DKNY flagship store and collection boutique were opened in London. From here on, their success grew steadily. With each passing year, new collections, stores and bestsellers were added.
In 1997, the designer finally withdrew from the operational business. Nevertheless, she remained on the board and continued to oversee the various collections.
Other milestones Donna Karan summarized:
1992: Launch of the first perfume
1993: Opening of the first DKYN flagship store in London
1997: Withdrawal of the designer from the operational business
Sale of the company to LVMH
In 2001, Donna Karan sold her company to the LVMH luxury group for a total of $643 million. Despite the sale of her company, she agreed to continue as a designer for the brand. After her husband died of cancer, Karan retired for a while.
Supervisor for DKNY
She set up a showroom in her husband's former studio and founded her Urban Zen Foundation initiative there, which was dedicated to fighting cancer, among other things. From then on, the designer no longer created her collections herself, but acted as a supervisor. This ensured that the individual models in the collections did not lose their typical "Donna Karan style".
Focus on Donna Karan's Foundation
Some 15 years later, LVMH announced that Donna Karan was stepping down from her position as chief designer after 31 years to focus on her foundation. In an interview with W Magazine, she said, "The world is just crazy right now, and I think it's our personal responsibility to do something about it."
Donna Karan's life's work from 2001 to the present:
2001: Sale of DKNY to LVMH
2007: Foundation of the Urban Zen Foundation initiative
2016: Complete withdrawal of the designer from the fashion world
https://fivmagazine.com/wp-content/uploads/2021/09/catwalk-fashionshow-balenciaga-designer-kleider-damen-herren-publikum-modenschau.jpg
800
1200
Laura
/wp-content/uploads/2023/08/fiv-magazine-logo-news-influencer-fashion-interior-travel-real-esates.svg
Laura
2022-01-27 14:52:35
2022-06-14 09:18:07
Donna Karan: How she shaped the American fashion world – Curriculum vitae, milestones & Co.