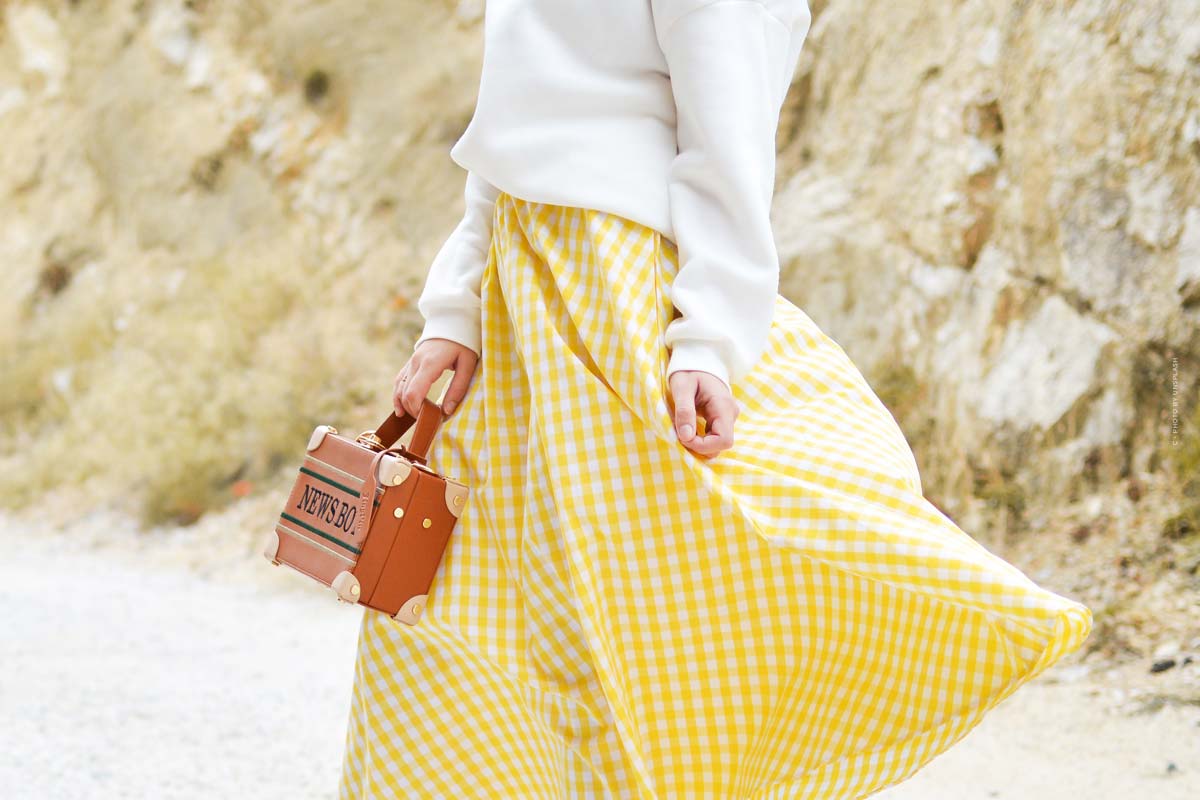 Helena Christensen: 90s supermodel, Versace & career
Claudia Schiffer, Naomi Campbell or Heidi Klum: They are known for the models of the 90s. This includes the 1.77 meter tall Helena Christensen. In her life she has already been able to gather a lot of experience in the modeling universe. Christensen's list of achievements is long and impressive. But she has not only proven herself as a model. The supermodel also has other interests. And showed that a move to Paris can be quite worthwhile.
Supermodel Helena Christensen – from the past until 2020
Helena Christensen is a child of the 60s. She was born in December 1968 and comes from Copenhagen. She has roots in Peru and Denmark.
Career "only" as a supermodel?
She took her first step into the world of a model in her childhood. But after that there was a long break. It was not until 1968 that she really immersed herself in the world of modeling. At that time she no longer had to worry about anything, because her school days were over. In this year a dream that many girls have came true. She was crowned Miss Denmark.


Germany - Spain - USA
Now Helena Christensen decided to build a life on the pulse of fashion, namely in Paris. That was now clear: she wants to start out as a model. No sooner said than done and Christensen stood in front of the camera for Vogue or even Elle. A wish of many (prospective) models: to be discovered by someone in the industry. That's when Friedemann Hauss, a photographer, appears in Helen Christensen's story.
In 1990 she was allowed to pose as a model for the Victoria's Secret catalog. And not just once. Christensen was allowed to play in a music video, where she showed herself very open-minded. As if these milestones in life weren't enough. It didn't take long before Karl Lagerfeld knocked and wanted to hire her for a job. Jackpot!
For the Pirelli calendar, she was already modeling in 1994. Covers, international runways and advertising face – all chopped off on the list. Fendi, Chanel or Versace: The model has already worked with many labels. Plus: The model founded her own label called "Butik Christensen & Sigersen" together with Leif Sigersen based in beautiful New York.
Why model for magazines, if you can't start one? In 1999, she and others launched the magazine "Nylon" into the world.
But even in her early 50s, Helena Christensen still proves that she still has a talent for modeling. You could see her on the catwalk of Balmain the other day. That was the autumn/winter show for 2020/21 in Paris.
Helena Christensen was once crowned Miss Denmark
She worked for labels like Victoria´s Secret, Fendi or Chanel
Helena Christensen calls together with others the magazine "Nylon" into the world
Christensen x Versace Fashion Show Spring/Summer 2018
Helena Christensen walks the runway together with the supermodels of the 90s and Donatella Versace. Anyone who now thinks that this is nothing special anymore, after all the huge successes Christensen has already had in her career, is mistaken. In 2017 Donatella Versace did not let Cindy Crawford, Carla Bruni, Naomi Campbell, Claudia Schiffer and Helena Christensen walk down her runway for no reason at all. This was because Donatella's brother Gianni, who was no longer alive. The show was a surprise, the audience didn't suspect anything. So Donatella managed to create a show with an important meaning.
Christensen & Family
Together with Norman Reedus, the actor, the model has a son. He was born in 1999. Just like her mother: Her son Mingus Lucien also immerses himself in the model business and has already been running at Fashion Week in New York. Norman Reedus, however, is no longer at the side of the 90s supermodel.
Helena Christensen in her free time
Christensen is probably into rock music. Models like Claudia Schiffer or Eva Herzigova are among her friends. Many would like to have a jet set life. She has properties in cities like Monaco, Copenhagen and New York.
That Helena Christensen can pose on photos not only in the 90s, she also proves on Instagram. With over 700,000 followers on Instagram, she is always there to entertain her fans with pictures or stories she uploads. Here you can see the model in nature, with stars like The Weeknd or in the water.
How to become a supermodel
Times are changing, especially due to digitality. In the past, models like Claudia Schiffer were discovered. Or Heidi Klum, who became famous by winning a competition. Today, there are other ways to become known in the industry besides these things. Like through social media like Instagram. Brands like to cooperate with influencers and shoot videos or photoshoots with them.
There is certainly a lot of potential behind this, because with discount codes for products, for example, companies hope that the followers of influencers will become customers.
Influencer Marketing
In order that such cooperations between a label and an influencer can come about, there are extra agencies that specialize in this. One of them is for example SocialMedia One. The agencies then look at which match makes the most sense. Who can advertise for which product. Again, not everyone is suitable for every company.
New digital models
Even the world of models can change. Not too long ago, digital models or digital influencers were available. They also have their own background story and can advertise for brands. They are not real people, but they still go to fashion shows, post pictures on their own Instagram account or even release their own songs. Well-known virtual influencers are among others:
Lil Miquela
Zoe
Bella
Linda
Daisy Paige
Of course, these virtual models still bring some benefits. If a shoot were to take place abroad, the digital models would not need to book accommodation or even a flight. Even during the Corona time they could be anywhere in the world. Whether these models grow older every year, just like us humans, is not absolutely necessary. Will these models soon conquer the fashion world or is it just a short hype? In any case it remains exciting. One can remain curious and ask oneself if, in a few years, looking back, these were the supermodels of the 20s.
https://fivmagazine.com/wp-content/uploads/2020/09/helena-christensen-supermodel-rock-gelb-tasche-pullover.jpg
800
1200
Lisa-Marie
/wp-content/uploads/2023/08/fiv-magazine-logo-news-influencer-fashion-interior-travel-real-esates.svg
Lisa-Marie
2020-09-17 07:00:32
2020-11-10 15:47:38
Helena Christensen: 90s supermodel, Versace & career