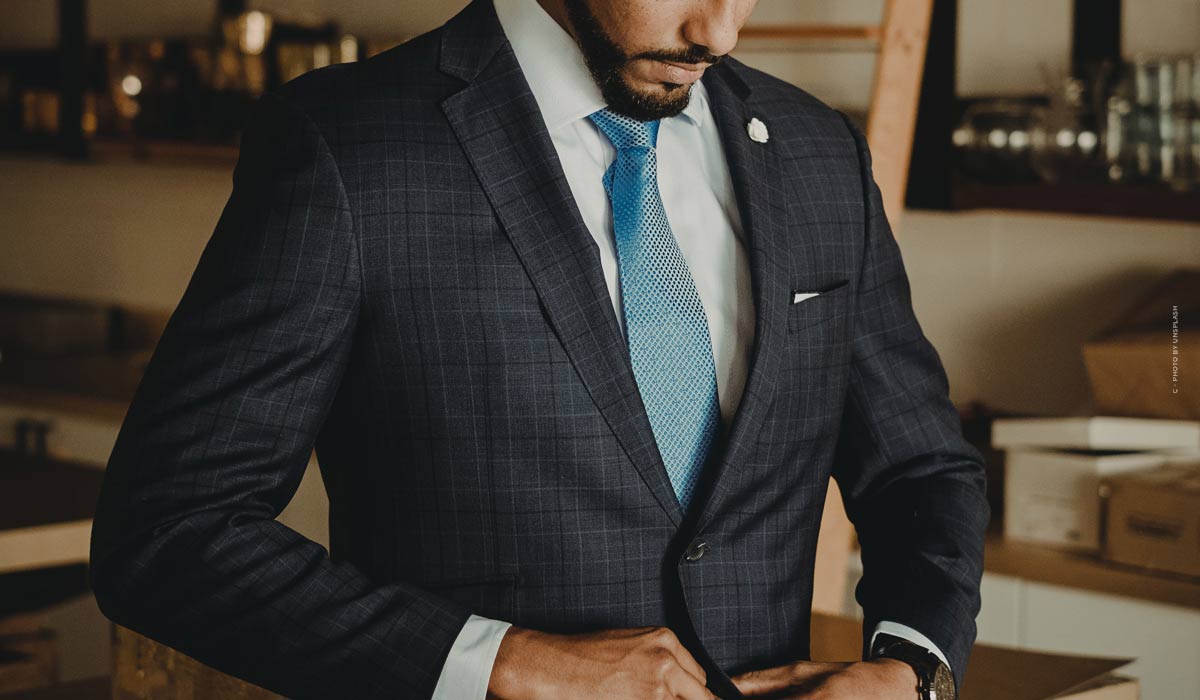 Hugo Boss: watch, perfumes & shoes
Hugo Boss – The German fashion company is best known for its elegant and chic clothes. The Boss suit is the key product that has led to the fashion label gaining popularity. Meanwhile, there are numerous campaigns with many famous people, such as the British boxing champion Anthony Joshua, model Bella Hadid, singer Liam Payne and actor Zac Efron. That was just a small overview to name a few. In this article you will learn not only with whom the fashion house works together, but also what the label does exactly and what cool campaigns there are.
The Hugo Boss Empire
Hugo Boss is one of the most successful German fashion companies, which is known and loved all over the world. It sells clothes, shoes and accessories for women, men and children. The brand belongs, among others, to the Italian designer house Valentino.
The company consists of "Boss", the head of the brand. This sells, Boss typical elegant evening and business wear. Boss sells qualitative and timeless wardrobe for a stylish everyday life. Then there is "Hugo." With Hugo, the focus of the garments is on current trends and is aimed more at teenagers and young adults. Boss Green" also covers sports fashion.
The perfect fragrance for you
You can find an extensive variety of eau de parfums at Hugo Boss. Whether it's a women's hat or a men's fragrance, the wide selection allows each person to find the right scent for them. The fragrances are available in woody, fruity, fresh, aromatic and oriental. The fragrances are available in different sizes and even as sets, so these are particularly suitable for gifting.
The most popular perfumes are:


FragranceTip.com by FIV
The scent
Bottled
Alive
Energise
Just different
With Hugo clothing you are boss
The product diversity of the company is evident in the clothes, among other things. Swimming trunks, cap, cap, college jacket, chino pants, shift dress, winter jacket, shirt, sweater, shirt, hoodie, jeans, jogging, leather jacket jogging suit, coat, polo shirt, cardigan, skirt and much more has the fashion house in the offer. Of course, this also includes : suit and shirt with matching bow tie and tie for any occasion you can find at Hugo Boss. Be it for weddings or meetings, with Boss you are particularly well equipped.
Russian model Irina Shayk is wearing a two-piece pink suit in this picture. The pink jacket Irina combines together with the matching pink pants and under the suit she wears a long-sleeved shirt, which is matched to the suit in a Barbie pink color. She also wears a pink handbag, black shoes, black sunglasses and a matching mask.
A lot of style in the locker room
Russell Athletic is an American sportswear brand for men, women and children. The sportswear includes tracksuits as well as sweatshirts, t-shirts, sweatpants, tops and shorts. The clothing of Russell Athletic is designed so that they can be worn not only for sports, but also suitable for everyday life.
Together with Hugo Boss they create in cooperation a unisex collection inspired by baseball. The garments are both sporty and elegant, creating a refreshing mix of these two clothing styles. The collection includes hoodies, blazers, jackets, sweatshirts, sweatpants, sneakers, bucket hats and more. Also, the garments are available in many colors such as gray, navy and pastel pink.
A good example of how such an outfit can look like shows the US model Bella Hadid. She wears a blazer in combination with matching shorts. Under the blazer Bella wears a sports bra and under the pants you can see the waistband of the matching boxer shorts. She wears sneakers and long sports socks with it.
Outfits ideal spice up
With the help of the accessories that Hugo Boss has to offer for men and women, any outfit can be spiced up. With the help of the accessories, the outfits can either be upgraded and make them look more chic. A fashionable belt, bracelet or watch are suitable for this purpose. On the other hand, with accessories like sunglasses and a cap or a fisherman's hat, outfits can look cooler and more casual.
Find out which of Boss' many accessories are the most popular here:
Chronograph men watch
Sunglasses
Gellot belt
Bag for any situation
Other accessories sold by the brand are bags. The countless bags include laptop bag, shoulder bag, backpack, shopper, clutch, handbag, fanny pack and shoulder bag. The bags come in countless colors, sizes and designs. Colors include brown, black, green, white, red, purple, beige and khaki. So there is something for every person and every life situation such as work, school, leisure and travel. The hottest bags are:
Crosstown briefcase
Reporter bag
Pouch bag
Shoulder bag
Hugo Boss – Perfect shoes
Shoes for any weather you get at Hugo Boss. In a variety of materials and colors. In the Hugo Boss range you will find both flat shoes like Chelsea boots, sneakers, sandals and slides as well as heeled shoes like pumps and ankle boots.
Not only on the catwalk model wears Hugo Boss. Also in her spare time Bella Hadid more often the fashion brand. Combined with a pink blazer set consisting of a blazer and skirt. In addition, she wears a white fluffy crop sweater and matching Hugo Boss sneakers and socks. To complete her look the model spices up her outfit with a black handbag and chic Dior sunglasses.
With Boss on the racetrack
One of the world's most famous German car manufacturers is Porsche. Especially its sports cars are very popular. The fashion house and the car manufacturer created a joint collection. It is, a sporty men's collection. The casual wear collection includes pants, leather jackets, T-shirts, windbreakers, vests, down jackets and sweatshirts.
Elements of the sports cars were taken. For example, the curved seams reminiscent of the tailoring details of the Taycan Turbo S car have been incorporated into the clothing. This gives the clothing the vibe of an advanced design. In addition, Boss is the official clothing partner of the entire Porsche motorsport team and will equip them worldwide.
Models instead of NBA on the court
In this collection of Hugo Boss, the fashion house cooperates with the American professional basketball league NBA. The campaign presents the new garments in which Grammy-nominated rap artist Aminé, three-time NBA champion Draymond Green, NBA G-League forward Isaiah "Zay" Todd and many more play with a basketball in a basketball hall. While doing so, they wear the clothes from the collection.
Brands like Hugo Boss: Armani & Tommy Hilfiger
What do Hugo Boss, Armani and Tommy Hilfiger have in common? The fashion brands have in common that they all create and sell sporty and at the same time high-quality clothing.
Armani : accessories, watch, beauty, tracksuit
The Italian fashion company Armani is known for its elegant and sporty men's and women's clothing. In the assortment of the fashion house you can also find makeup products, perfumes, shoes and accessories such as bags, watches, sunglasses and jewelry. Learn more about Armani by clicking on the linked article.
Tommy Hilfiger : shoes, bag, accessories
Tommy Hilfiger is a world-renowned US fashion designer with a brand of the same name. He is known for his casual sportswear. If you want to know more about the designer and his collections, click on the link below!
Even more fashion brands and designers
If you are excited about fashion brands like Hugo Boss and want to learn even more about brands then check out our XXL Guide here and get to know the top fashion brands in the world.
https://fivmagazine.com/wp-content/uploads/2016/08/nachhaltige-mode-manner-infos-siegel-fair-fashion-guide-anzug-krawatte-hemd-shirt.jpg
700
1200
Elisa
/wp-content/uploads/2023/08/fiv-magazine-logo-news-influencer-fashion-interior-travel-real-esates.svg
Elisa
2021-10-26 17:05:44
2022-02-26 17:48:43
Hugo Boss: watch, perfumes & shoes