Off-White Bags: Belt-, Tote-, Shoulder-Bags and Backpacks
Off-White bags – The trend label Off-White convinces with its industrial design, which is always a perfect complement to streetwear outfits, whether Off-White sneakers or a matching brand like Nike streetwear. The bags are no exception. New looks can be found at the Off-White shows in the big metropolises. Details are reminiscent of freight trains, construction sites and urban landscapes. The lines are clean and often minimalist. It is therefore hardly surprising to learn that chief designer and label founder Virgil Abloh is an architect.
Off-White bags for every occasion
Handbags can be a blessing and a curse at the same time. On the one hand, you have practically everything with you, but bags are another place where you have to keep order. All the receipts and perfume samples you get every day don't exactly make that easy…. But if you have an outwardly appealing bag, no one would ever give a second thought to the contents. Off-White bags definitely bring the right exterior.
You are a true fashionista and always looking for the best fashion trends & styles? You can now find them on our Pinterest page! On Pinterest we present you the coolest trends from the fashion world. Dresses, shoes, bags and much more. Take a look at our pinboard for Off-White!
Shoppers, shoulder bags and tote bags: a dream in black and white stripes
The Swiss Shopper Bag offers space for everything the fashionista heart desires. Whether for shopping or for the weekly shopping, the bag is spacious enough for the newly acquired possessions. It is also exceedingly simple, which makes it the perfect companion for the relaxed street style outfit.
The brand offers the Diagonal Flap Shoulder Bag in two sizes, mini and standard. Once again, the bag can be worn casually over the shoulder or as a cross-body bag. Also with this bag model you don't have to do without the Industrial Belt details.
A closer look: Twist Jitney Tote Bag – Video
The Twist Jitney Tote Bag by Off-White is a flap bag like you would expect from a high-fashion label, but not necessarily from Off-White. The bag is made of smooth leather and has a typical top handle. So the bag can easily be carried in the hand or on the forearm.
In this bag you can also see the connection between Off-White and Louis Vuitton through Virgil Abloh. Because Louis Vuitton offers a very similar bag model with the Twist-Bag.
Backpacks by Off-White: Perfect Everyday Bags
The bags with two shoulder straps are particularly suitable for transporting heavier loads without having to sacrifice comfort. They are also very practical, for example when cycling.
The label's Arrow Easy Backpack is no stranger to industrial detailing. But above all, it leaves no questions unanswered when it comes to where your backpack comes from. The fashion house's logo is printed across the front of the backpack.
The only way to recognize the origin of the body of the Mini Backpack is through a filigree lettering at the bottom. Otherwise, the backpack itself is kept very simple in black. But of course the label didn't miss the chance to equip the Mini Backpack with the typical industrial details.
Top 3 trendy off-white fanny packs for men and women
Fanny packs, also called fanny packs or bum bags, have experienced a real revival in recent years. Men in particular have developed a taste for these practical bags. We have put together the top 3 off-white fanny packs for you.
OW Logo Belt Bag
Cuff Leather Bag
Diagonals Leather Belt Bag
Off-White: The brand
More about Off-White! Current collections for men and women, for winter and summer, shoes from stars like Kanye West and also homeware, for your home.
Videos: Summer & Winter Collections
Shoes: Ua. by Kanye West
Homeware: Furnish your home
Videos: Summer & Winter Collections
Off-White videos from the runway – printed shirts and statement accessories. Virgil Abohl and his fashion giant Off-White have managed to do what many have tried to do in the past – successfully combine haute couture with street cool. You can tell how popular the brand is just by looking at the list of stars and starlets who regularly have themselves photographed in the brand's latest creations.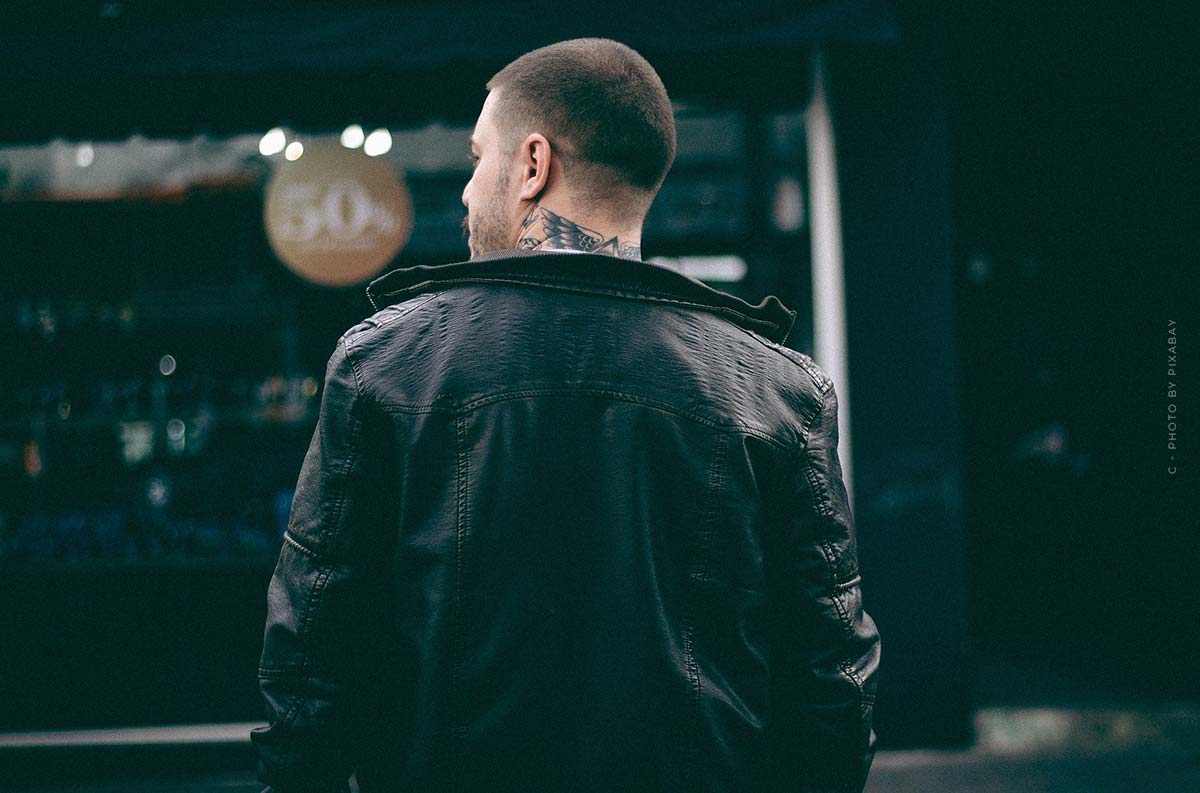 Brand: Off-White and designer Virgil Abloh
Virgil Abloh doesn't stick to the rules of the design and art industry with Off-White. The design with a political message to the youth and society conquers the fashion world – and we watch and marvel. If you haven't heard of Off-White by now, you're probably walking through the world with your eyes closed, because the street style and high fashion brand is everywhere. Off-White releases collections on a "see now, buy now" basis, meaning that once the items are worn by the most famous models on the runway, they are available to everyone. Learn all about Virgil Abloh's influence on youth, his collaborations and latest collections here.

Shoes: Ua. by Kanye West
Designer-turned-architect Virgil Abloh's streetwear label Off-White rose to prominence after Abloh was given the opportunity to collaborate with Nike on a collection. As former creative director of Louis Vuitton and close confidant of Kanye West, Abloh has connections to household names and the cult status Nike had achieved in streetwear, the first models were sold out in minutes. Are you interested in owning one of the popular sneaker models? Then read more about the models Off-White has on offer here.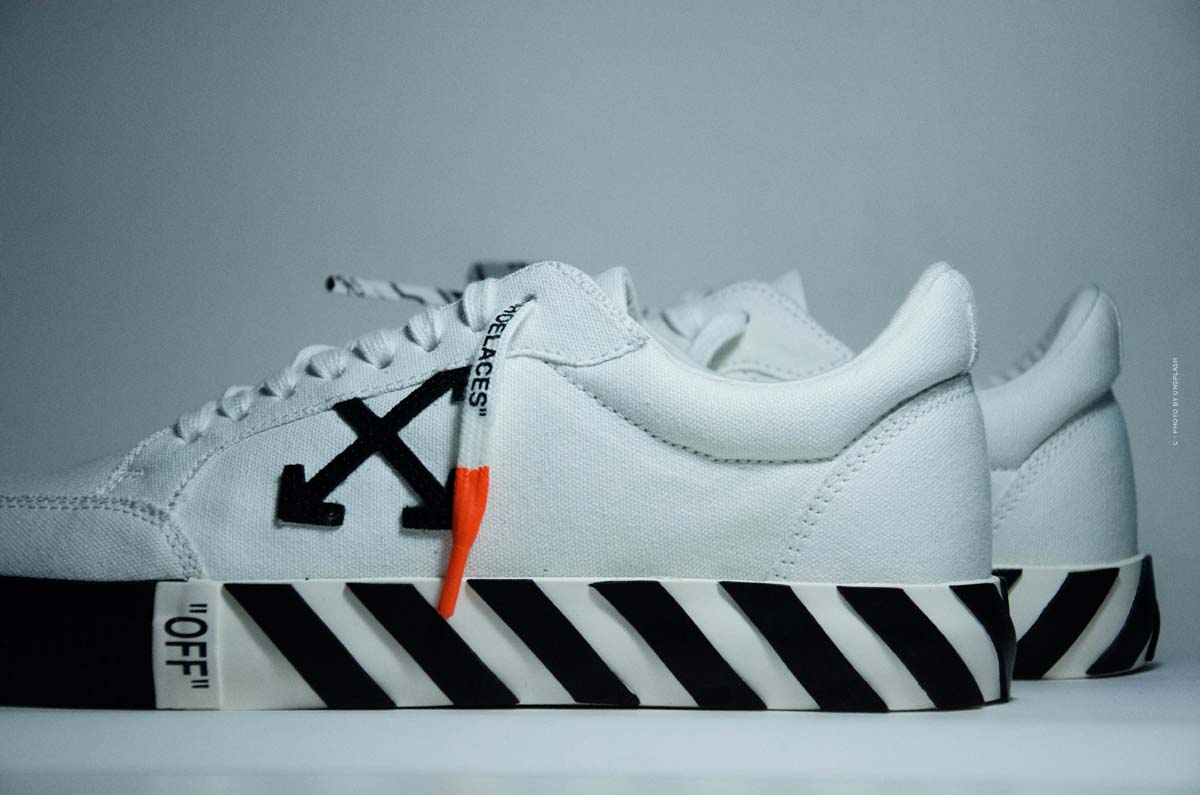 Homeware: Furnish your home
Off-White Homeware – The own label of fashion designer Virgil Abloh, creative director of the haute couture label Louis Vuitton, has already been able to establish itself firmly in the field of street fashion. But taking the fashion world by storm doesn't seem to be enough for the architect from Rockford, Illinois, because now he's also trying his hand at interior design with home accessories such as cushions, blankets and pyjamas. What else there is to discover in the collection, you can find here summarized at a glance. Are you interested in interior design?

https://fivmagazine.com/wp-content/uploads/2021/01/off-white-tasche-streetwear-influencerin-beton-wand-rucksack-creme-farben-pullover-hotpants-stadt-einkaufen-eiskaffee.jpg
798
1200
Lisa-Marie
/wp-content/uploads/2020/07/fiv-magazine-news-instagram-youtube-tiktok-influencer-fashion-interior-jewelry-real-estate-tips-help-logo.png
Lisa-Marie
2021-01-15 07:00:36
2021-07-17 17:41:31
Off-White Bags: Belt-, Tote-, Shoulder-Bags and Backpacks