Off-White Homeware: fluffy pillows, soft blankets, pyjamas and more from the streetwear label.
Off-White Homeware – The own label of fashion designer Virgil Abloh, creative director of the haute couture label Louis Vuitton, has already been able to establish itself firmly in the field of street fashion. But taking the fashion world by storm doesn't seem to be enough for the architect from Rockford, Illinois, because now he's also trying his hand at interior design with home accessories such as cushions, blankets and pyjamas. What else there is to discover in the collection, you can find here summarized at a glance. Are you interested in interior design? Then take a look here: Furnishing styles XXL.
Off-White Home Decor Collection: Hot to trot
Work from home concepts are becoming more and more popular and people are spending more and more time at home. In order to be able to perform at the highest level from home, it is important to create an environment in which you feel comfortable.
Off-White Homeware helps you to make this goal a reality. How does it work? The label offers simple, cool design solutions for your personal home setup paired with pieces that bring you close to the brand with the help of large logos.


Germany - Spain - USA
The color palette is kept primarily neutral with lots of white, black and grayscale combined with light splashes of orange and pink.
Tip! All luxury brands for the perfect interior from A-Z can be found in our comprehensive XXL article Interior brands!
Off-white in the bathroom: bathrobe, towel & Co.
Fans will have to wait for a perfume from the brand, but you can still bring the Off-White flair into your bathroom with the practical home decor products that the label has in its range. Bathrobes and slippers don't seem like much of a stretch for a clothing label. But did you know you can also get toothbrushes and combs in cool designs?
Silk robe, bathrobes and slippers with company logo
As if a silk robe wasn't already the ultimate flex, you can take your game to the next level with the Arrow Pattern Silk Robe from Off-White. Made from 100% silk, the robe wraps you up softly and smoothly.
If the €600 for the silk robe is a little more than your budget, Off-White has an alternative for you. The label also offers a towelling bathrobe in the same print. At €275, this cotton robe is a little easier on the wallet and just as cool.
To match your new bathrobe, you can also add bath slippers to your shopping basket so that you don't get cold feet in summer or winter.
Towels by Off-White: Everything in dry cloths
The cotton towels guarantee to keep you in control of any slippery shower situation. The terrycloth pieces are super absorbent and fluffy soft. Plus, practicality aside, they're super stylish and add visual interest to a potentially otherwise boring room.
Combs for the perfect hairstyle: from fresh sides to mullet
Fine-toothed acetate combs from Off-White open the doors to a whole new world of possibilities. Long and short hair alike will benefit from the occasional touch-up with a comb and your styling product of choice. Off-White can't offer that yet either, but who knows what the future holds.
Toothbrushes: My shiny teeth they twinkle
Yes, you read that quite right: Off-White offers a toothbrush that has their signature lettering embossed into the handle. The shape is quite unusual for a toothbrush. Unfortunately, there is no information available on how long you can use the €75 toothbrush. Probably, the object is not a toothbrush that you actually use, but rather something that serves as an accessory.
Pillows and blankets: Sweet dreams with home accessories
"Sweet dreams are made of this": I wonder if the Eurythmics meant Off-White's Homeware collection? Did they already dream of its existence back then? Probably not. But that doesn't matter. One thing is certain: the pieces in the collection are particularly comfortable to lie on.
Fluffy pillows with monogram – embroidered or printed
If you've been looking for a cushion with a mohair-wool cover for ages, you'll finally find it at Off-White. The white arrow logo of the brand is emblazoned on a black background. Otherwise it is kept very simple. However, the cushion comes with an extra fluff factor of at least 50% and is available in two sizes.
Warm Off-White Blankets with Logo
Blankets with the logos of great designers are more popular than ever. These can not only be practical, but also look particularly good unused on the sofa or bed. With after all 68% wool content, the blankets stand out from the broad mass of throw blankets.
Pyjamas for a restful sleep
There's nothing better than taking a long shower after a hard day and then slipping into soft pyjamas and a freshly made bed. Off-White's silky pyjamas are perfect for this purpose. In the design, which we already know from the robe, the towels and the slippers is also held the pajamas and complements the set perfectly.
Stools of the brand: colourful furniture for the office or your dressing room
Reminiscences of everyday office life can be found again and again in the fashion house's collections. For example, the belts with paper clip chain. The home decor items also remain true to this simple design idea. The fabric prints with which the stools are provided are no exception to the rule, because they are reminiscent of sophisticated ballpoint pen drawings. A pretty cool idea that loosens up the strict colour scheme a little bit.
Breakfast, lunch & dinner: Tableware and more
Unlike his good friend Kanye West, who also quite likes to dabble in interior design himself, Abloh pays more attention to the fine details. West has furnished the house for himself and his family in his classic-minimalist style with unusual elements. Of course, as a former architect, Abloh can't resist creating something for the house. But it's a bit surprising that this includes tableware, of all things.
Cups: Perfection was yesterday
Although straight lines and dimensional accuracy often play a major role in the field of design and interior architecture, breaking with norms can also have its appeal. Perhaps this is why Abloh has come up with something very special for his matte black cups, because they are unevenly shaped, which gives them an almost handmade appearance and a personal touch.
Breakfast Set: start the morning right
What better way to start the morning than with a hot coffee, tea or cocoa, accompanied by your personal favorite breakfast? Certainly a few things, but sometimes breakfast is unfortunately the highlight of the day. The Breakfast Set supports you at least in looking cool during breakfast and thus at least start the day with a good feeling.
Wallpapers: Patterns for the walls
Who thought that the walls in the perfect off-white at home are kept only in white-gray was mistaken, because the label has really put in the patterns of the wallpaper. Available are the rolls in the same prints that we already know from the stools. Abstract scenes and landscapes adorn the wall covering.
Money quantum per roll: 525 €
IKEA x Virgil Abloh Collaboration
That the designer is a fan of collaboration, he has proven again and again in the past. Whether with Nike, Doc Martens, Converse – he is not too shy for anything. Equally, a collaboration means for the involved counterparts of course also a huge rush, on the often limited designs.
Whether the label founder also uses the collaborations to test how much he likes themes or whether it is worthwhile for him to expand the Off-White range to this area? Possibly.
Interview with Virgil Abloh about his IKEA collection "Markerad" – Video
The goal of the collection was for Abloh to create a collection that combined both the Swedish heritage of the furniture house and the design school that comes with it, with what he means by home and things he grew up with. You can get a glimpse of the final collection here:
Special: Living room furnishing with off-white
Living rooms are the place in the house to which most purposes are assigned. The living room is where you relax, where you work from time to time and where you receive guests. Therefore, it is especially important in this room to create an atmosphere that meets different states of mind and always creates a suitable environment.
How real streetfashion fans live – Video
You can see the brand's homeware designs live and in action here. Paired with other brands' objects and the right tech accessories, like jukeboxes, flat screen TVs and consoles, the result is an environment where you just want to sink into the sofa cushions.
Off-White: stylish outside too
More about Off-White! Current collections for men and women, for winter and summer, shoes from stars like Kanye West and also homeware, for your home.
Off-White: The brand
Bags: Accessories for your street look
Shoes: Ua. by Kanye West
Videos: Summer & Winter Collections
Brand: Off-White and designer Virgil Abloh
Virgil Abloh doesn't stick to the rules of the design and art industry with Off-White. The design with a political message to the youth and society conquers the fashion world – and we watch and marvel. If you haven't heard of Off-White by now, you're probably walking through the world with your eyes closed, because the street style and high fashion brand is everywhere. Off-White releases collections on a "see now, buy now" basis, meaning that once the items are worn by the most famous models on the runway, they are available to everyone. Learn all about Virgil Abloh's influence on youth, his collaborations and latest collections here.

Bags: Accessories for your outfit
Off-White bags – The trend label Off-White convinces with its industrial design, which is always a perfect complement to streetwear outfits. The bags are no exception. Details remind of freight trains, construction sites and urban landscapes. The lines are clear and often minimalistic. It comes as little surprise to learn that chief designer and label founder Virgil Abloh is an architect.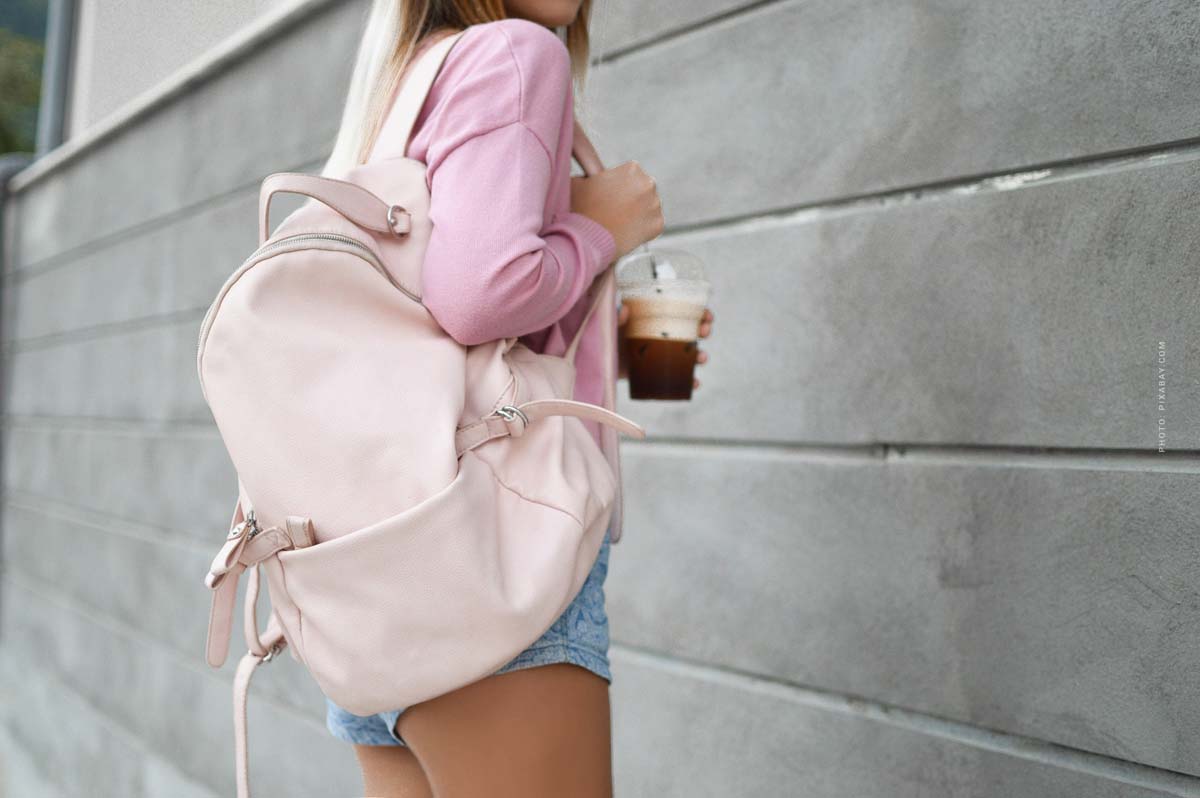 Shoes: Ua. by Kanye West
Designer-turned-architect Virgil Abloh's streetwear label Off-White rose to prominence after Abloh was given the opportunity to collaborate with Nike on a collection. As former creative director of Louis Vuitton and close confidant of Kanye West, Abloh has connections to household names and the cult status Nike had achieved in streetwear, the first models were sold out in minutes. Are you interested in owning one of the popular sneaker models? Then read more about the models Off-White has on offer here.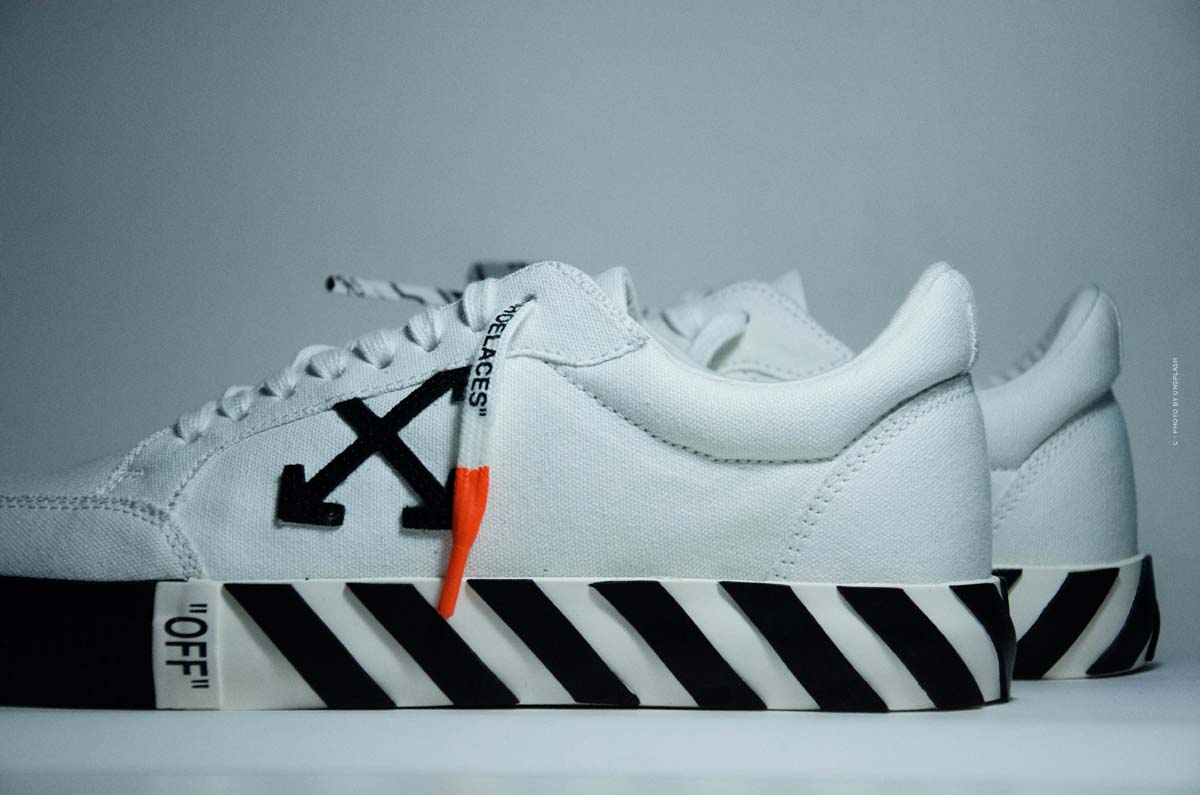 Videos: Summer & Winter Collections
Off-White videos from the runway – printed shirts and statement accessories. Virgil Abohl and his fashion giant Off-White have managed to do what many have tried to do in the past – successfully combine haute couture with street cool. You can tell how popular the brand is just by looking at the list of stars and starlets who regularly have themselves photographed in the brand's latest creations.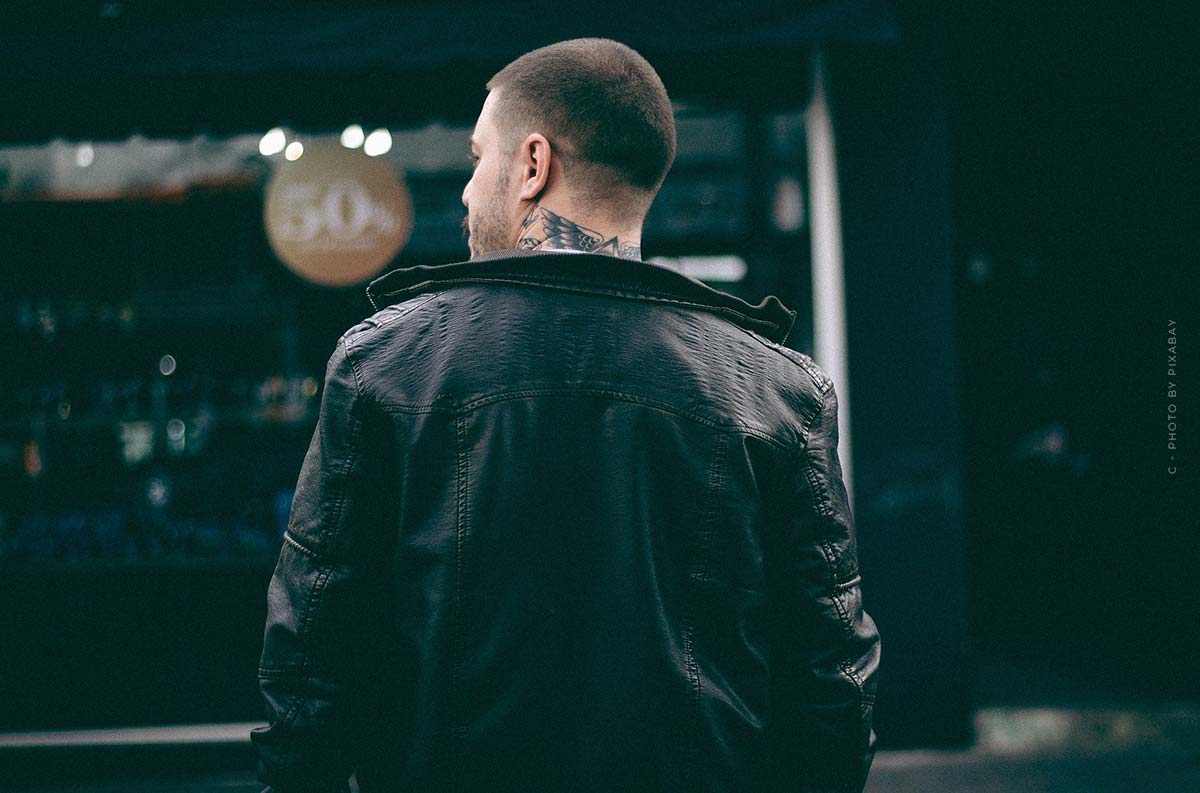 https://fivmagazine.com/wp-content/uploads/2020/12/off-white-homeware-interior-accessoires-deko-bademantel-decke-kissen-pyjama.jpg
800
1200
Lisa-Marie
/wp-content/uploads/2023/08/fiv-magazine-logo-news-influencer-fashion-interior-travel-real-esates.svg
Lisa-Marie
2021-01-16 07:00:05
2021-07-17 17:41:13
Off-White Homeware: fluffy pillows, soft blankets, pyjamas and more from the streetwear label.