Room furnishing guide: Kitchen, garden, living room & Co – tips and ideas for perfect furnishing
Furnishing rooms – A house or even an apartment often has several rooms, which all need to be designed and furnished. Bedrooms, living rooms, bathrooms and the like need attention and care to make your home your perfect retreat. Redesigning your existing furnishings can also bring a breath of fresh air into your home and thus into your life. Find out how you can remodel and redecorate individual rooms in the posts below. Furnishing styles, tips, tricks and ideas for new furnishings should inspire you and breathe new life into your home!
Furnish: Tips & ideas for living room, kitchen, garden & Co.
It doesn't matter whether your home offers a lot of space or not: With the right furnishings, you can influence the ambience and effect of a room immensely. Regularly redecorating a room or even the whole apartment can also have a big impact and bring a breath of fresh air into your life. Many people now even consider furnishing and decorating rooms as a hobby. How you can redesign and redecorate rooms such as living rooms, bedrooms, dining rooms or children's rooms, or even your garden, we tell you in the respective posts to the individual rooms. Let yourself be inspired and start your new design project!
Tip. Also check out our guide to interior design styles! Furnishings in country style, shabby chic, industrial and much more: Furnishing styles.
Also interesting: All luxury brands for the perfect interior from A-Z can be found in our comprehensive article Interior Brands XXL!
Bathroom furnishings: Furniture, Deco & Co.
For many people, a bathroom is a retreat where you have intimate time just for yourself. Whether it's a beauty day with masks and manicures, or a completely relaxing time-out in the bathtub: the bathroom is an important place in every house and apartment. The space conditions can be very different: a lot or little area, roof slopes or not, windows with daylight or inside. A bathroom has many different requirements, but a lot can be achieved with all of them. Find out here how you can pimp your bathroom with the right bathroom furniture and accessories and design it according to your wishes.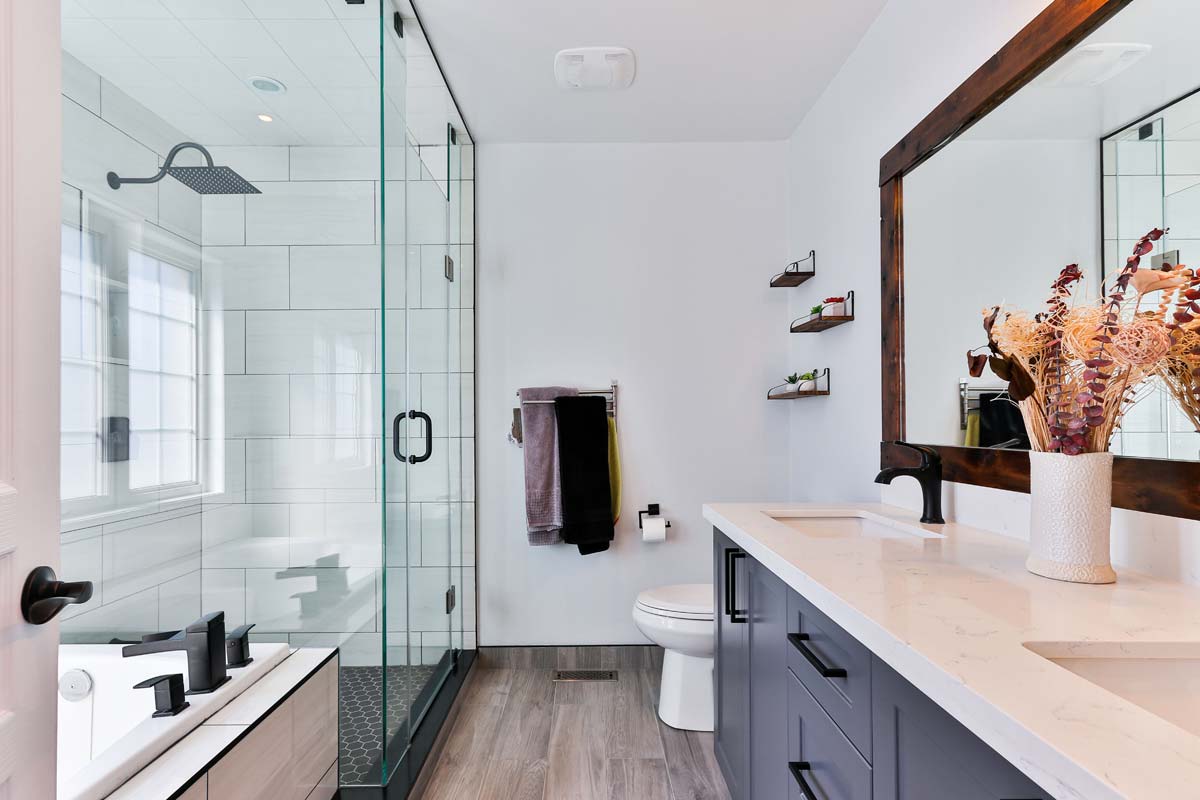 Office Furnishings: Desk, office chair, storage and more
The office should be a place to feel comfortable and work. The key to success is often a pleasant atmosphere at the workplace. It is important to create a positive working atmosphere so that you can always pursue your work with motivation and achieve success. Starting with the choice of the right room, through ergonomic working conditions of desk and office chair to the choice of the right room plants, we explain to you in the following article all the important aspects that need to be considered in office design. Successful working!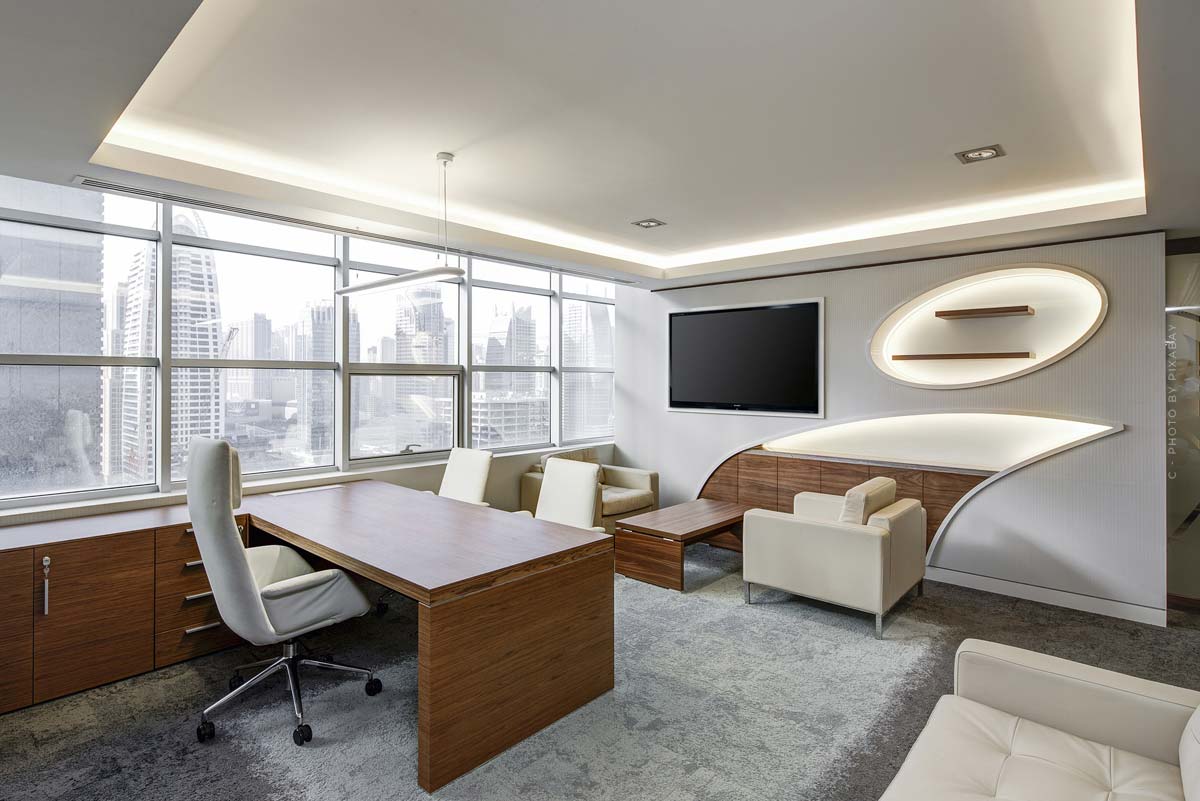 Dining Room Furnishings: Furniture and the right lighting
The dining room is next to the living room the center of the gathering in the apartment and the place where you and your guests relaxed evenings in convivial round spends. But what do you need in your dining room? Furniture, table, decoration, floor, lighting? How do you turn your dining room into a place of absolute well-being? With the help of our tips and tricks, you can find the right furniture such as benches, but also the right tiles, carpets or flooring for your small or large dining room!

Create & Design a Garden: Tips, planning and much more
The garden is a unique retreat and provides a direct connection to nature for many people in their own homes. Whether it's relaxing candlelit nights with a glass of wine under the stars, or a barbecue with friends, a garden promises to be the site of many, great memories. But only if you feel comfortable there. Otherwise, the garden is quickly shunned and becomes an unpleasant thing that, above all, makes work. We'll tell you how to get around this, find the right garden furniture and design your dream garden.

Furnish a child's room: Design ideas, pictures & co.
You're expecting a baby or your child wants a new room. Or your best friend is expecting a child and you want to help her prepare the nursery with advice and support? As a parent and also as a close family member, you naturally want to set up the very best room for your child that you can imagine. Not only so that the offspring feels comfortable, but above all because you yourself will spend a lot of time in the children's room and can make life a little easier for yourself with a few little tricks. We'll tell you what they are here.

Dressing Room Furnishings: Plan your dressing room
Who doesn't know it? Your wardrobe is bursting at the seams. The amount of pants, dresses, shirts and shoes don't fit in the front and back of your closet. There just isn't enough room to store each of your beloved pieces. So there's only one thing to do: sort it out, right? No! We'll show you how to easily create your own walk-in wardrobe, incorporating places like sloping ceilings. We'll also show you the pros and cons of each option and explain how you can create your own individual wardrobe so that all your precious treasures can finally find a place!

Kitchen Decorating: Ideas for cooking island, worktops and more
You want to buy your dream kitchen, maybe you already have some ideas in mind and want to implement them now? Then you've come to the right place. In this article you will learn everything you need to know about an exclusive and stylish kitchen. Create a place that is not only for cooking, but also for being together. Use modern materials for your worktop and kitchen fittings, and turn cooking into an experience with a customised kitchen island. From hoods to faucets, you'll find the most important info and best inspiration here. Start planning your modern dream kitchen and fulfil your wishes.

Bedroom furnishings: Beds, wardrobes and decoration
Do you dream of a bedroom that invites you to dream both at night and during the day? A stylishly designed bedroom with the right ambience can allow you to get your beauty sleep and at the same time act as a retreat and haven of peace during the day. Maybe even invite you to daydream. The following article will show you how to adapt your bedroom to your aesthetic ideas, which pieces of furniture you should include a lot of planning and research for, and what else there is to consider when designing your bedroom. A room that should not only invite you to dream at night!

Terrace design: Roofing & Co. – the perfect terrace
The terrace is a very special place in your home. It is your personal retreat and your oasis of well-being. When the first warm days arrive in spring, you will be very happy to find a comfortably designed terrace with exclusive furniture. In this article you will learn everything you need to know about terraces. How you should plan and design it, which privacy screen is best or which roofing is recommended. The floor should also be chosen carefully. Whether slabs, planks, tiles or WPC. We have collected the most important facts for you. The absolute it-piece would of course be a roof terrace. If you have the possibility on your roof, you can build an exclusive place for relaxing days and exciting nights.

Living room furnishings: Furniture, Deco & Tips
For many people and families, the living room is, next to the kitchen, the most important place in the whole house or apartment. Here you meet, spend time together with friends or alone on the couch. Accordingly, the living room should also be a room where everyone likes to spend time. To create this, there are many tips and tricks to create a harmonious and cozy ambience with the right decoration, the right furniture such as sofas and armchairs and the ideal wall color. How you can furnish your new living room or simply redesign it, you will learn in this article. We show you what you should pay attention to when furnishing and redesigning and want to inspire you. Take a look and create the living room of your dreams!

Tip: Guide to furnishings and designer furniture brands
Tip. Are you interested in furniture and interior design? Then check out our guide to interior design, where you'll find the most popular and luxurious furniture brands and interior designs, from Fendi Casa to Maison Valentina and Boca do Lobo to Gucci Décor and many more! We present you the 30+ hottest labels that produce and/ or sell exclusive furniture and decoration. Find the ideal it-piece for your apartment or house among the large selection!
Furnishing: Brands & Designers – Luxury Class Furniture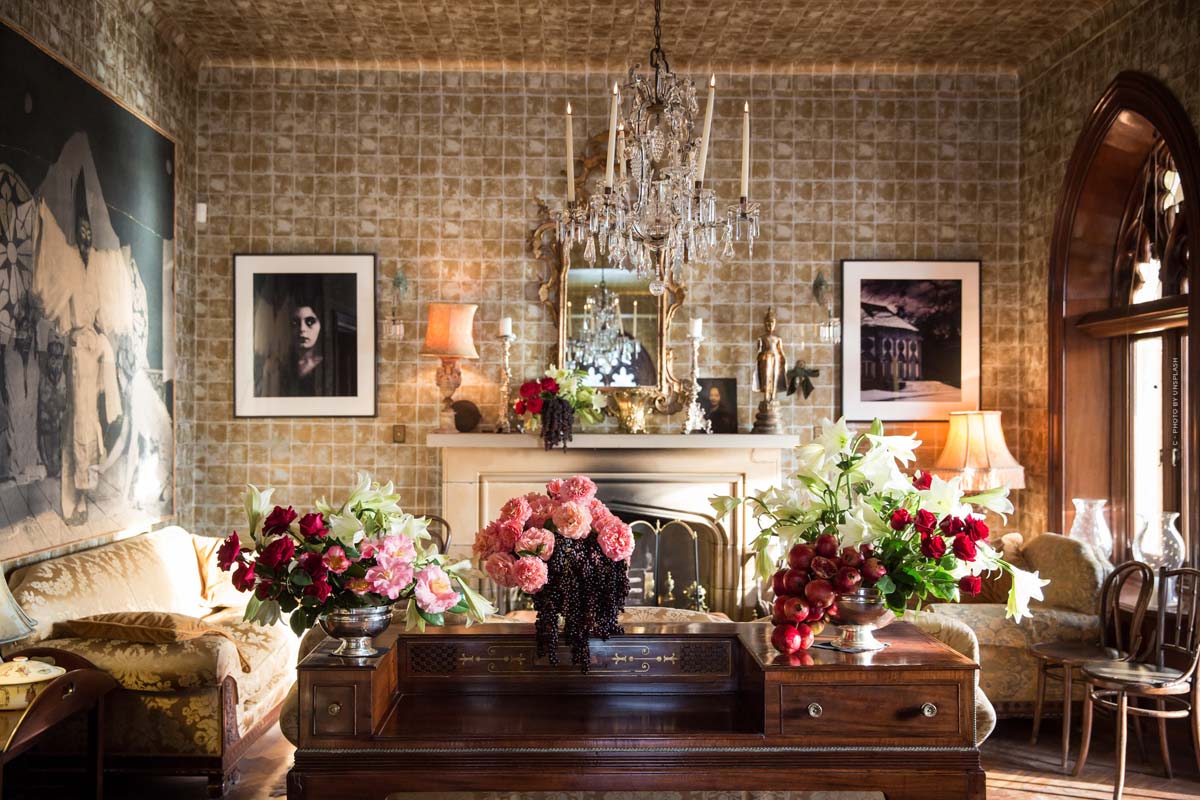 https://fivmagazine.com/wp-content/uploads/2021/03/zimmer-einrichten-kueche.wohnzimmer-esszimmer-garten-terrasse-trends-moebel-einrichtung-style.jpg
812
1200
Lisa-Marie
/wp-content/uploads/2020/07/fiv-magazine-news-instagram-youtube-tiktok-influencer-fashion-interior-jewelry-real-estate-tips-help-logo.png
Lisa-Marie
2021-03-06 07:00:36
2021-07-17 17:07:11
Room furnishing guide: Kitchen, garden, living room & Co – tips and ideas for perfect furnishing