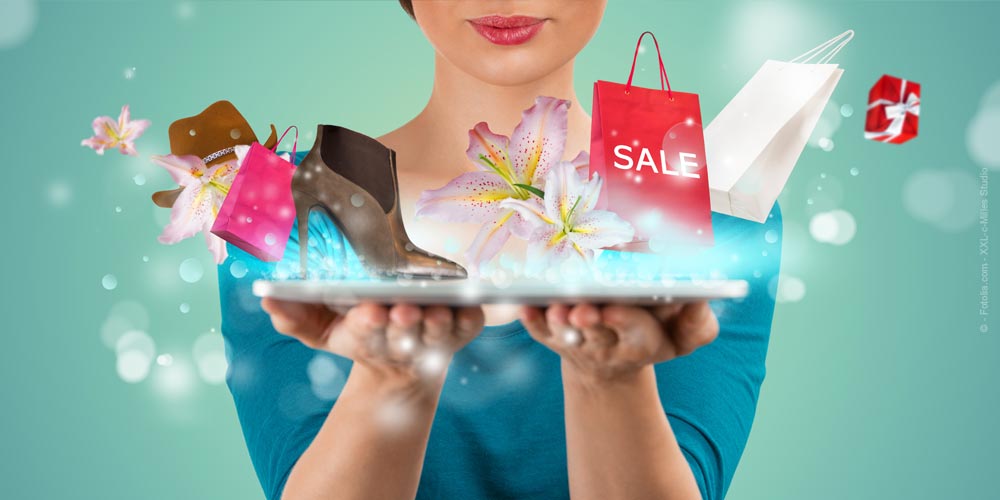 Living ideas: Interior design & furniture purchase
Living ideas: Christmas was celebrated small or big and the Christmas decorations unfortunately have to be put away in the cellar again. There are many new designs, trends in thorough spring cleaning, most families, partners and individuals redecorate their homes a little and want to give not only themselves, but also the living feeling a fresh start to the year. We have selected the best places for Christmas trees and the latest furniture trends for you.
Living trends: furnishing styles & trends
As soon as the Christmas tree is gone and the apartment has been cleaned, people slowly start looking forward to spring. But what happens to the place where the Christmas tree was placed? Do you just want to redecorate or place a new piece of furniture? Besides fashion and beauty fairs, there are also furniture fairs that reveal the latest designs and trends. These include 2020 furniture with curves. Flowing and round shapes in furniture make the room look balanced. With a matching upholstery color, you give the Christmas tree corner a nice flair with cosiness. Another design trend is the traditional wickerwork patterns on chairs. One categorizes the style in that of bad aesthetics. Such chairs and
modern armchairs are beautiful gap fillers in room corners and bring lightness into the apartment. The latest furnishing trend colours are cool green tones, cognac colours such as marble and glass patterns. You combine a maximum of 3 colours and patterns in the living room and create a beautiful basis for an oasis of well-being.
Buy furniture: Save & Shopping in home furnishing stores
Those who want to furnish themselves anew and still want to save money have almost infinite possibilities. There are antique dealers or second-hand shops. Here you can still often find very old and well preserved pieces. If you don't have the time and prefer to look around online, you can do so on Ebay. However, caution is required here, as it is not always possible to tell whether the furniture is really in good condition. Who would like to buy online rather new furniture, is in good hands with the good old mail order companies. OTTO and Co. also offer today
still offers a wide range of products, but these also have their price. But there are always discount campaigns that are worthwhile. Coupons.de has a good overview of what's going on with OTTO vouchers. The portal always shows current and expired vouchers that are still to be used. Anyone who takes a closer look around the site will also find a detailed description of how to use the vouchers correctly.


Germany - Spain - USA
Living styles: furnishing styles
Scandinavian
Modern
Industrial
Retro
country house
Nature
Glamour
Christmas Tree Tradition international: interior decoration
Christmas trees in Germany are usually found in the living room. The decorated tree shimmers in different colours in the living room, while everyone is eagerly waiting for the Christmas presents under the tree. No matter if big or small Christmas trees, the cosy atmosphere is kept for about 1 month.
Culture & Tradition: Christmas trees all over the world
Of course, different continents and countries have different customs and traditions, so the Christmas tree is different in each country or different traditions are performed.
Italy – at the Mediterranean the trees are already put up on December 8th. Public places like St. Peter's Square are decorated with huge trees, but private individuals rarely have Christmas trees in their homes. Instead there are beautiful plastic trees.
Bulgaria – this Christmas the trend of Lika and metallic tones was noticed at the Christmas parties.
USA – there the fully hung Christmas decoration is desired. Whether in the living room or in the front gardens, the Americans like it shrill and colorful. Often, memorial ornaments are hung on these trees to remind family members and special occasions.
Czech Republic – here there are even competitions who will decorate the biggest and most decorated trees. At the moment the biggest tree is 30m high.
Mexico>/strong> – remains true to his piñatas. Also over Christmas the tree is decorated with small piñatas.
Africa>/strong> – is similar to Europe and decorates real or plastic trees in the living room. In the areas of the West African Atlantic coast oil palms are decorated with bells.
Furnishing tips: Furnish your home
Influencer apartment: Stylish facilities
Small town coco knows how to furnish apartments beautifully. She shows us her dream apartment in Munich and we find it perfect!
https://fivmagazine.com/wp-content/uploads/2019/02/shoppen-design-mode-einkaufen-internet-seiten.jpg
500
1000
Lisa-Marie
/wp-content/uploads/2023/08/fiv-magazine-logo-news-influencer-fashion-interior-travel-real-esates.svg
Lisa-Marie
2020-04-07 15:29:25
2020-11-10 15:39:20
Living ideas: Interior design & furniture purchase