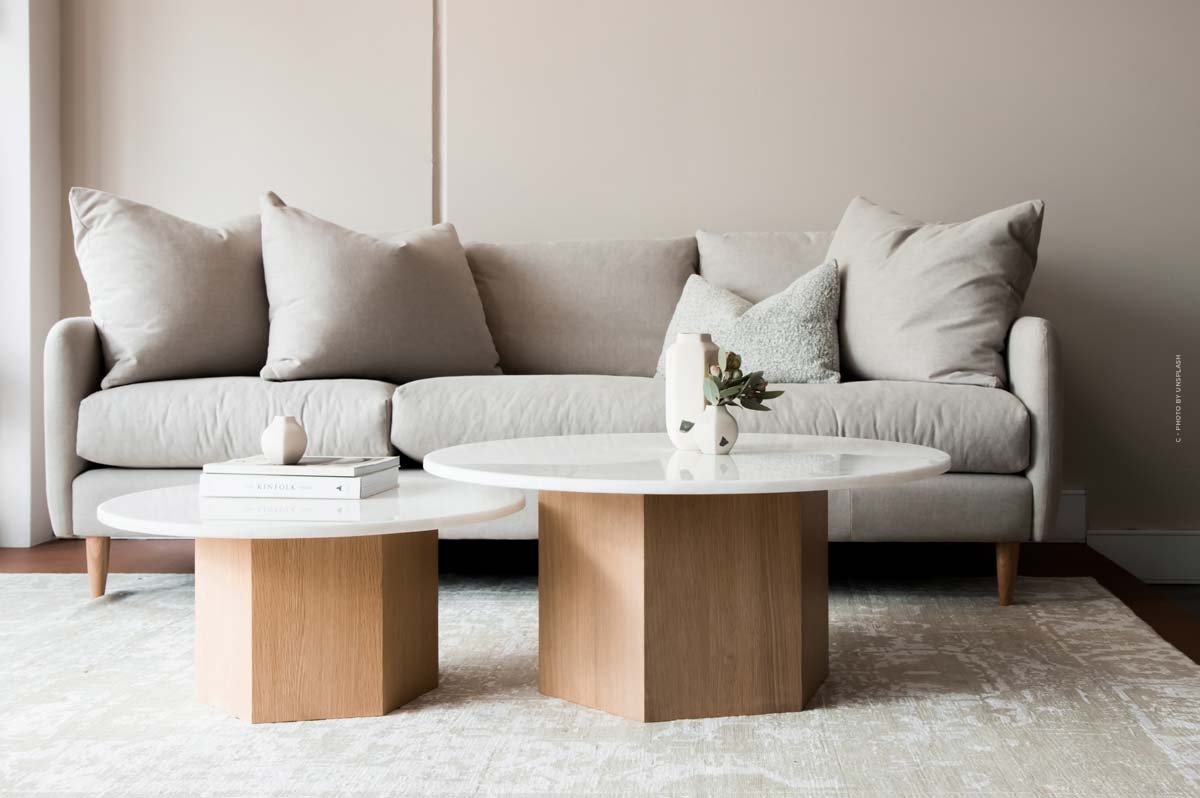 Furniture XXL: From chairs to sofas to bathroom furniture – skilfully furnishing rooms
Furniture XXL – The room furnishing is still underestimated by many people. But you can change so much in your environment with the right furniture, decoration and accessories! The atmosphere of a room and thus also the own feel-good factor is largely dependent on the furnishings. Once you have decided on a specific furnishing style, however, you are by no means faced with a solved task. Then you still have to find the right furniture! Here you will find an overview of the most popular pieces of furniture, their details and find out what you can do with an actually unattractive everyday object like a dining table! Are you interested in furniture? Then be sure to check out our XXL articles on furnishing styles and interior brands!
Chairs: comfort and design for every room
Whether it's a rustic wooden chair in the dining room, a classic office chair in an elegant leather look or an aesthetic cantilever chair in the kitchen – a household can rarely do without this piece of furniture. As essential as this furniture is, the choice of the right chair is just as important. Whoever thinks that a chair is just a chair is mistaken. Starting from the choice of material, deciding on the design to the choice of color, there are many important aspects to consider. Your chair can act as the high light of the room as well as optimize it in its simplicity. You want to know which chair shapes are currently fashionable? Are you interested in what to consider when choosing a chair? Would you like to find out which chair can be used optimally in which rooms? This and much more will be revealed to you in the following article!


Germany - Spain - USA
Tables: Guide – Dining room, living room & Co.
Decoration and functionality are combined in tables. But they can quickly become boring if you choose the wrong model, or if you run out of ideas for table decoration. To awaken the true potential of different types of tables and create the perfect decor for your home, we would like to try to help you with this article. If you want to furnish your kitchen or make your dining room special, you need the appropriate dining table. But tables are not only used here: Storage tables, coffee tables and many other possibilities open up in the world of tables. Which forms there are and with which table you can upgrade every room, you will find out in this article.
Sofa / Couch: Sofa landscapes, cushions and more
The ideal sofa belongs to every perfect living room furnishing. But who is supposed to look through all the possibilities and the large selection? Corner sofa, big sofa, two-seater, sofa landscape, or rather just an armchair? And which material is the right one – corduroy, velvet, cotton, linen or rather the classic leather sofa? With the perfect sofa, every living room becomes a favourite place. We'd like to find out here what options you have when choosing a sofa, what's behind materials such as foam or spring core, and what the perfect sofa is for you. We'll also tell you where you can get high-quality sofas that meet your requirements.
Armchair: Relax armchair, hanging armchair & more – Highlights
This piece of furniture first sounds very simple and unspectacular, but this is deceptive. Armchairs can be purchased in many different colors, shapes, sizes or designs and, for example, the living room furnishings come up. There are many types under which you can choose the ideal for your living room. Choose the classic wing chair or lounge chair to bring coziness and history to your decor. Or opt for the classic TV armchair with relax function and unwind after a long day at work. If you're into something a little more unusual, you can opt for a hanging chair or massage chair. You are offered many different pieces of furniture to expand your interior or to serve as an eye-catcher.
Bathroom furniture: from fittings to cabinets to bathtub
The bathroom is a retreat and for many people one of the most important rooms in the home. After a hard day, sinking into a bubble bath and simply switching off is how you imagine the perfect end to the evening. The wrong décor can spoil that quite nicely. That's why we've set out to find you the most beautiful, appropriate and modern furniture for the bathroom and give you tips on how you can easily furnish your personal spa at home.
Even more info here: Bathroom furniture
Garden furniture: Furnish your terrace or garden correctly
As diverse and luxurious as your interior is, the garden is your personal oasis of peace and relaxation and you should furnish it accordingly. Design your terrace with an inviting garden lounge or invest in a table and chairs for the perfect barbecue. Choose between materials like wood or polyrattan and create your personal set for the terrace. There is also a wide range of furniture for the balcony. Invest in weatherproof cushions, high-quality materials and a cover to protect the furniture. Create your dream garden and design everything according to your wishes. Choose right so you have the perfect furniture for relaxing days and exciting nights.
Tip! Furnishing styles XXL: country house style to industrial
You have moved and your house or apartment still needs to be furnished? Or you are simply tired of your current surroundings and want to redesign and refurnish your own four walls? There are virtually no limits to your imagination and the possibilities. You can furnish completely individually, or orient yourself to an established furnishing style. However, the choice and variety is huge and it is not easy to keep track of everything. Country style, Skandi style, industrial style or more retro? Maybe even a mix of several styles? In this article, we'll introduce you to the most popular and trendy interior design styles with features, definitions, tips and pictures!
Overview: Furnishing styles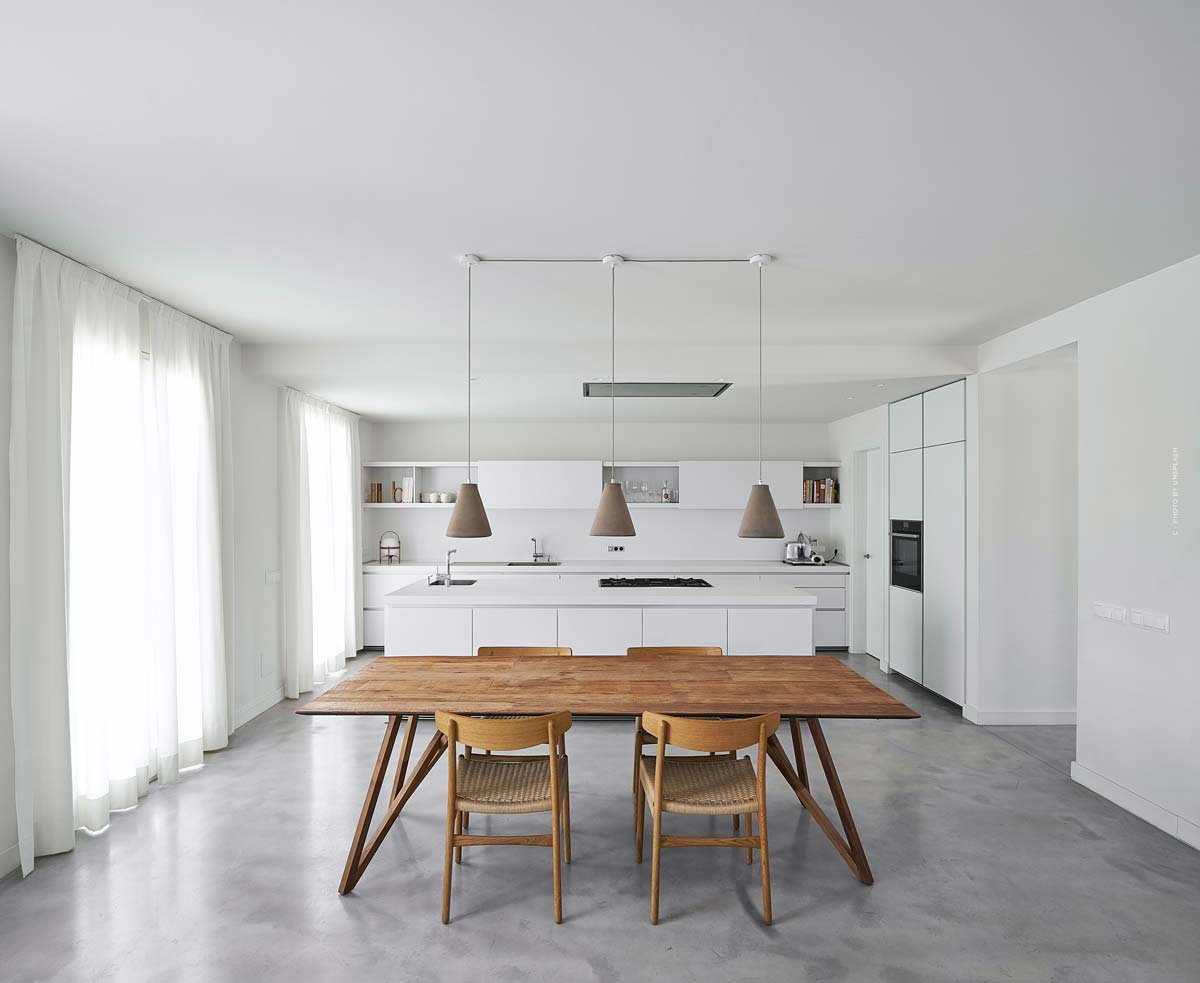 https://fivmagazine.com/wp-content/uploads/2021/06/moebel-stuhl-tisch-sofa-couch-badmoebel-sessel-garten-einrichten-tipps-trends-wohnzimmer.jpg
798
1200
Lisa-Marie
/wp-content/uploads/2023/08/fiv-magazine-logo-news-influencer-fashion-interior-travel-real-esates.svg
Lisa-Marie
2021-06-17 16:58:30
2021-07-17 17:03:10
Furniture XXL: From chairs to sofas to bathroom furniture – skilfully furnishing rooms