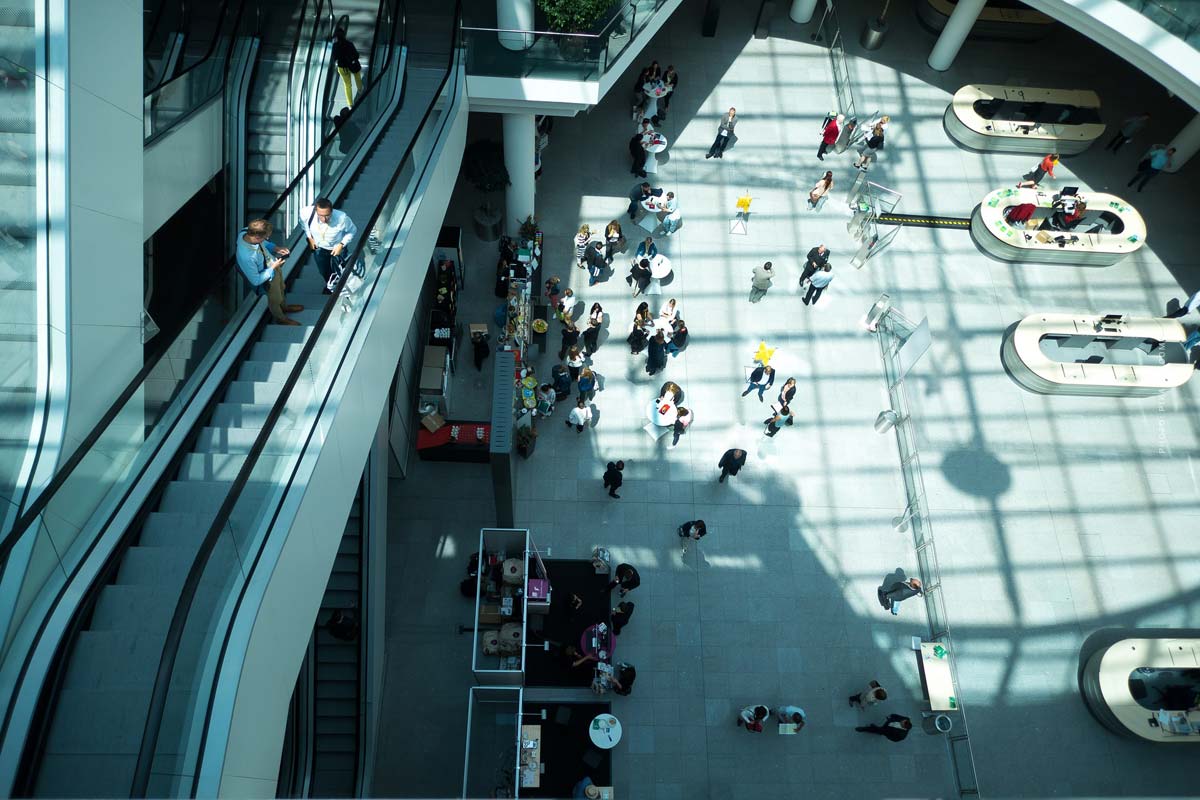 Speaker Agency: Trends, Experiences, VIPs & Become a Speaker! Interview
Speaker Agency – Learning is something that never stops. We start with our parents, in kindergarten, come to school, do training or study, attend workshops, training and further education, learn languages, arts. Out of personal passion or to earn more money. Many companies invest a little more and book real experts for their company and their employees. Many names are only known in professional circles, others are prominent and known to all. We caught up with the owner of a speaker agency today to talk about the industry, processes and speakers. What are important topics for businesses, what are trending topics? Maybe you have some valuable knowledge of your own that you can share. But let's start at the beginning!
Tip: In the second part of the interview we talk about becoming a speakerbecoming a speaker. Super interesting for you if you want to earn money with your knowledge. Thanks to Keynote Speaker One: Speaker Agency (external).
Speaker agency, experiences and trend topics
FIV: How can we imagine a speaker agency, what exactly do you do and for whom?


Germany - Spain - USA
First of all, working in an agency, as a manager, is of course not as spectacular as the work of the speaker himself! It is an office job. Still, there are some great aspects, like all the interesting people you meet on the job. Whether on the speaker side or the client side. You also learn a lot, of course, in preliminary meetings but also at events.
About our work, we handle everything behind the scenes so that clients and speakers are relieved of as much work as possible. Time is money, so we do everything from research to organization to billing, simply put.
If you summarize the agency's activity, it's about outreach, for one thing. Why? So that we can win interesting new projects, clients and orders.
In the second step it is all about the mediation, the whole process, from the first contact with the customer, the conception, depending on how elaborate the presentations are or should be, to the speaker selection, sometimes also the speaker finding, the contracts, travel management.
A third important field, reputation. Especially because we also work with prominent speakers. The daily work is then mainly communication and organization! Many emails, many phone calls, is ultimately the job is planned and done.
In between, of course, you get to travel yourself, experience a few events and, as I said at the beginning, you learn a lot of new know-how and get to know very interesting people and characters!
Experience as a speaker
FIV: You don't run the agency alone, you have a whole team behind you. That would be difficult, because you are a speaker yourself. Is there still time for the agency and does that help you in the placement of jobs?
Yes, the experience as a speaker helps a lot with the agency work! On the one hand, because I can put myself in the speaker's shoes, from the first, small presentations to the large events, with hundreds of guests, or participants or listeners.
Depending on the type of concept to be implemented, lectures, mentoring, workshops, the range is wide. I often have to present complex issues in a simple way. For speeches, there are topics that have to fit onto 30 slides for the presentation. That helps to give clients confidence. I know the pressure of deadlines, the preparation, but also the stage fright before big events!
At the same time, I am able to speak empathetically with clients directly, even when it comes to fears, as I have just said in the case of deadline pressure or also in creative input, for example with new topics or impulses that are intended to make people ready for the future, i.e. often employees and managers.
At the same time, I can also support speakers, even those who do not regularly give talks and often still want support with topics, structure. This often happens when we book special experts that we have first researched for the client. Both combined, creates a good mix of experience, support and also forward thinking, which many customers appreciate in the work.
FIV: You said stage fright, do you still have any?
It depends on how you define stage fright. I'm excited and anxious, that's for sure!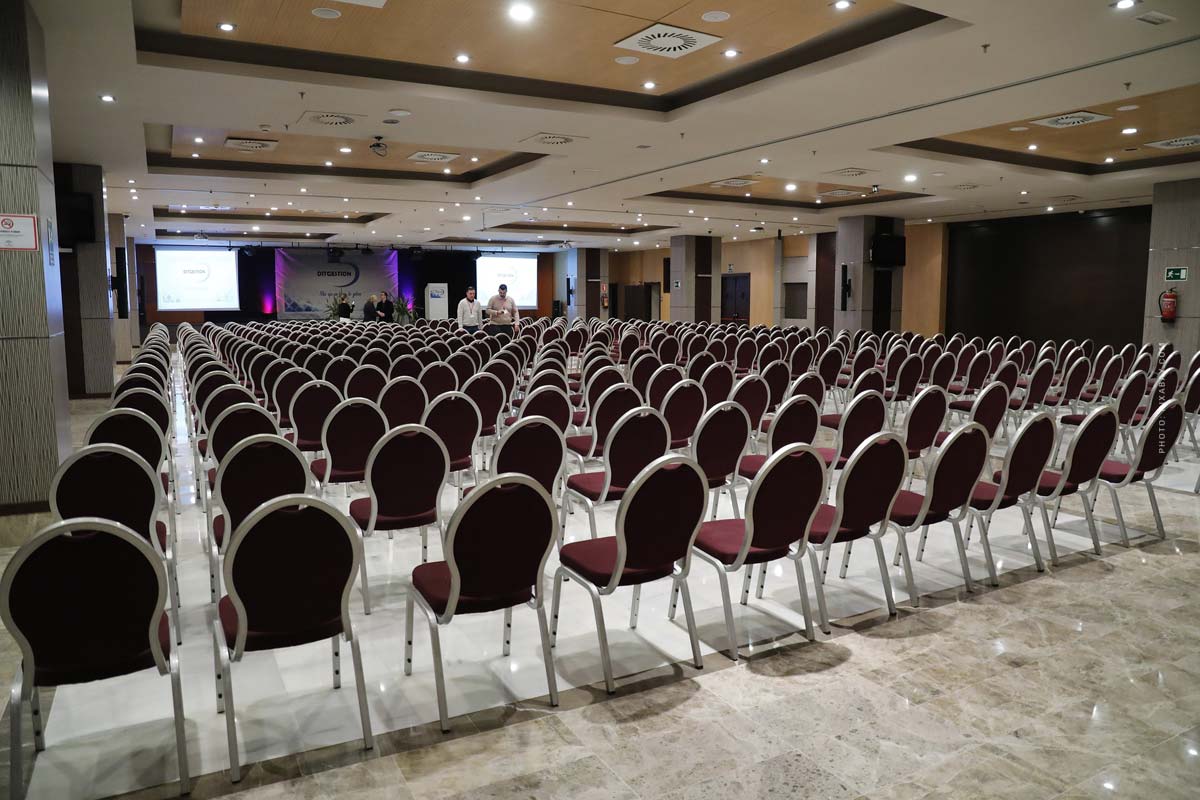 Evergreen Topics: Business, Money, Personality, Motivation
FIV: What are trend topics and what are topics that are actually always commissioned by companies when it comes to further training, workshops and so on?
Topics for trainings, workshops and speeches that always work are mainly contents around personnel, managers. Motivation is also a very big topic! Motivation can be diverse, from private individuals who want to start their own business, filling large halls, to very small lecture series with 20,30 executives.
Then of course the large areas of politics and economics, here expertise is always needed in various aspects. Likewise everything around finances, for banks, insurances, these are typical topics, which renew themselves constantly alone, by the change in the world. Laws change, political relations, new markets emerge.
Money, taxes, tax avoidance. As you can see, the range of topics is broad. But it is always about building knowledge.
Trend Topics: What does the future hold?
FIV: What is currently in vogue with clients, which topics are on the rise?
Spontaneous? Sustainability in general. Many industries want to reduce their own consumption, for political, ideological reasons or also for their own image. Now fashion immediately comes to mind, but it's also about sustainable construction, in the field of real estate and urban development. In any case, sustainability is a trendy topic of the time.
In the field of media and advertising, the current focus is on social marketing, how do you reach people via social networks, how can you as a company deal with the large data packages (Big Data)? Facebook, YouTube, Instagram have only been around for a few years and TikTok is brand new. What will be next? The trend is generally everything around digitalization, virtual reality, industry 4.0, up to gaming, a multi-billion market.
FIV: What is booked more often, the "classic" topics or "new" topics?
Classic topics: Finance, money, personality, motivation, continuing education in entrepreneurial segments from purchasing, to personnel, to sales. Is because every company has a department for purchasing, pretty much everyone has personnel and also sales, so sales. Every year, millions of new workers enter the labor market, and their knowledge must be built.
Special topics, let's say something like Industry 4.0, then only affects a smaller part of the automated industry. A large part of the industry itself, economy, but also trade are primarily unaffected.

Prominent speakers: VIPs at events
FIV: Can you also book celebrities as speakers?
Yes of course, celebrities are very popular to be booked by clients. As described before, it is not always "only" about knowledge, but also about self-confidence, personality, motivation, especially with celebrity speakers, it is less about the real deep matter.
A typical situation: Several departments come together for a company event. In other words, employees from different departments who perform different tasks in the company. Some have knowledge in IT, others in sales, some from accounting and still others are in product development. Well-known people, or their public history and / or success story, have a positive effect on the participants. The speaker does not have to explain himself, he is known.
The bigger the name of the celebrity, the stronger the PR effect, both internally and externally. This prestige brings the company directly and indirectly image advantages, PR and also internally, a positive brand charisma, to employees and other stakeholders.
However, as I said, celebrity speakers are not only booked for public events, but also, for example, to coach just 20 or 30 executives.
Sometimes even the investment banker can learn something from the celebrity.
FIV: Do you have a little example of prominent person for me?
One of my personal highlights, as I am also involved in finance and real estate myself, was recently in Frankfurt, for a London-based financial company. In the context of the European Football World Cup, we were able to win Jana Azizi (RTL News presenter Sport, formerly Sky News) for the company. A great person, with charisma and profound knowledge in her subject. The location was in Frankfurt, about 100 top-class guests were invited, who were flown in from all over the world to take part in this one-day event. In her lecture she dealt with the current women's football. An interesting overview, briefly in the history and especially in the present and future.
I can tell you that much.
FIV: Thank you so much for your answers!
Keynote Speaker One can be found online here: Speaker Agency.
Part 2: Become a Speaker
Read now part 2 of the interview – What does a speaker do? How much does a speaker earn? How does one become a speaker? After our speaker agency interview, we got some feedback on the topic of being a speaker and becoming a speaker. So today we had a quick catch up with the owner of the Keynote Speaker One agency to talk about the question that many of our readers are interested in: How do I become a speaker? How much does one earn as a speaker? Can anyone become a speaker? We also wanted to start off by finding out how virtual speaking is changing the world of speaking – or is it? We'll find out now, in the second interview.

https://fivmagazine.com/wp-content/uploads/2021/06/speaker-agentur-agency-interview-stephan-czaja-event-veranstaltung-london-architecture-entrance-finance-finanzen-bank-workshop-mitarbeiter-employee.jpg
800
1200
F_kinski
/wp-content/uploads/2023/08/fiv-magazine-logo-news-influencer-fashion-interior-travel-real-esates.svg
F_kinski
2021-06-19 15:18:40
2021-06-19 15:50:05
Speaker Agency: Trends, Experiences, VIPs & Become a Speaker! Interview