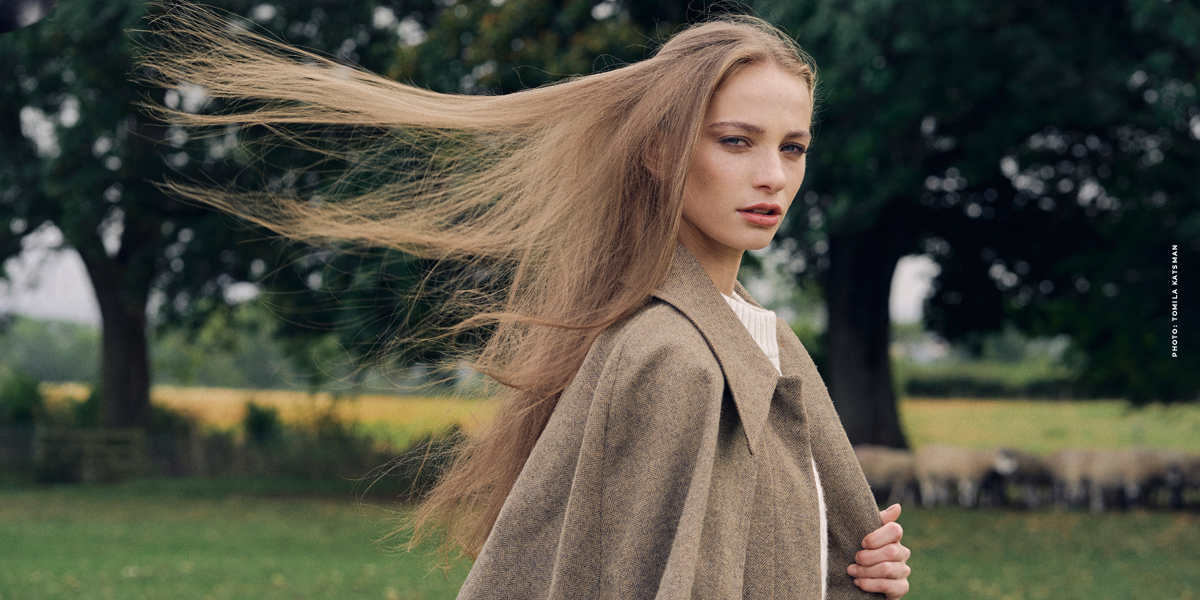 Interview With Model Maisie Stock: Life, Beauty And Fashion
Interview Maisie – Maisie has been able to build up great self-confidence and shows that anyone can do it. Because of this, she is where she is today and convinces not only with her looks but also with her personality. Maybe we will even see her in the future not only in front of the camera.
Maisie: Believe In Yourself
With a great agency at her side, MOT Models, Maisie has developed into the model she is today. You need a lot of self-confidence for this job, and she tells us how she got it. She also has some other tips for newcomers to the life of a model. But she is not only interested in modelling. There are several jobs in this field that are mostly hidden behind the scenes. Because of her enthusiasm for the whole industry, she could also imagine working in another field. Read more in the interview with Maisie Stock.
It's Just About You
FIV: Thank you so much that you took some time for our interview. You are still young, so do you still go to school or study besides modeling?
MAISIE: I don't study, I left collage when I was 17 and pursued modelling as I have always been into fashion.
FIV: When you were always into fashion it must be the perfect job for you, but where did the self-confidence come from for modeling with only 17?


FragranceTip.com by FIV
MAISIE: I think I gained more confidence when I stopped caring so much about what everyone thought about me. If you doubt everything you do, it's going to hold you back in life and you won't grow. I realised the only persons opinion that matters are your own. The longer I modelled and did shoots the more confidence I got with posing and other little things. I had less confidence when I was trying to fit into other peoples and societies beauty standards, this made me extremely self-conscious and unhappy. But I noticed that I shouldn't be trying to be the same as everyone as we are all beautiful and was born a certain way for a reason. Beauty standards change so much in this era, its hard to keep up! There is a ridiculous amount of pressure on the younger community. So, I hope everyone can look in the mirror and be happy the way they are. The world is a more beautiful with you in it. My agency, MOT Models, boosted my confidence from when I joined and I'm lucky to be working in such an amazing team with wonderful people which feels like a little family.
Life Next To Modeling
FIV: That's great that you have such a nice agency especially because modelling is very demanding and also time-consuming. How can you combine your job as model with school, studies or private life?
MAISIE: There can be gaps in between work so being flexible is key which is why I work my part time job around my modelling schedule every week. School has to come first but once you have gained what you need and feel like you're ready to leave education, it's good to continue learning on your own and having active interests that you are keen to learn about. Doing activities and working gives me a healthy balance and keeps it interesting.
FIV: So can you do other hobbies on the side or do you already see your job also as a hobby?
MAISIE: No I see my job as work but work I enjoy. With my free time I love being around nature as I grew up in the countryside, I like to go on walks to nice viewpoints with my hammock, I really appreciate time to myself or with my friends. I love the quiet compared to the city.
The Best About It
FIV: So since you are enjoying your model life. What do you like the most about modeling?
MAISIE: The thing I like the most about modelling is I get to the opportunity to meet lots of different amazing people from all over the world. You learn about lots of different things from people with another perspective that opens your mind. Every job is unique with different people and a different location so it never gets boring and you get to see and go places that you might of not have otherwise had the chance to see.
Beauty And Fashion
FIV: At the beginning you already mentioned that you were always interested in fashion. Do still know, how you became interested in beauty and fashion?
MAISIE: My first interest for beauty and fashion started when I was young. My grandad is an artist and I always wanted to be a fashion designer. He would teach me how to draw and I always loved the idea and freedom to be creative and create beauty in different forms. But now I am interested in styling instead of designing but who knows what might happen. I like to keep an open mind. My love and passion for drawing and art is still alive.
FIV:  So are there other professions that are interesting for you? I can imagine due to your love and passion for art, something in this direction.
MAISIE: There are a lot of different professions in the modelling industry as most are creative so I'm interested in a lot of different areas. I find photography very interesting and also styling. I would love to do this eventually in future as it seems fun and creative.
Starting Your Career
FIV: There are a lot of young people dreaming of a model life. What do you think is the best age to start modelling?
MAISIE: I'm not too sure if there is a right age to start. As I started when I was 17 and loved it, I have worked with models who started modelling from a young age or an older age so I don't think there is a right age, its whenever you feel like you want to get in front of the camera. Everyone is different, modelling is fun and safeguarded with a proper agency it's great for any age.
FIV: And what advice would you give to other younger models to start their career?
MAISIE: I get quite a few direst messages from young girls, women and men asking how they can pursue a modelling career or how to get into the modelling industry. I would always say make sure the agency is legitimate as there are agencies who take a fee while joining which should never be the case. Also, different agencies will sometimes have a different look they are after so don't lose confidence of one turns you down. Apply to a lot of agencies, and I am sure you will find one that suits you best. You don't need any professional pictures or a portfolio, all you need is a clear picture of yourself with very little or no make-up. Don't lose hope if you don't get signed to an agency and it takes you a while to get a paid shoot as this is normal and will sometimes take a while to get clients and so. While you are on set watch the other models you're working with and ask questions this will help you pick up ideas and get in the flow for posing. It is really important to feel safe, so finding a good agency to have your back is essential.
Future Dreams
FIV: To finish, of course we want to get to know your dream. What dream do you want to fulfil with this profession?
MAISIE: At the moment I like modelling but eventually I would love to get into styling. Modelling is perfect as I get to work with the stylist on set alongside me and get an understanding of what the profession holds. Being in the fashion industry already has helped a lot with networking and meeting the right people to fulfil my dream. I have met some lovely people whilst working, who said they will allow me to shadow them to gain experience but as I will be learning from them, I just need to make sure I can take the time off work whilst being financially secure.
https://fivmagazine.com/wp-content/uploads/2022/10/maisie-stock-model-interview-photo-by-tomila-katsman-in-nature.jpg
600
1200
Lisa-Marie
/wp-content/uploads/2023/08/fiv-magazine-logo-news-influencer-fashion-interior-travel-real-esates.svg
Lisa-Marie
2022-11-09 09:24:49
2022-11-09 09:25:57
Interview With Model Maisie Stock: Life, Beauty And Fashion