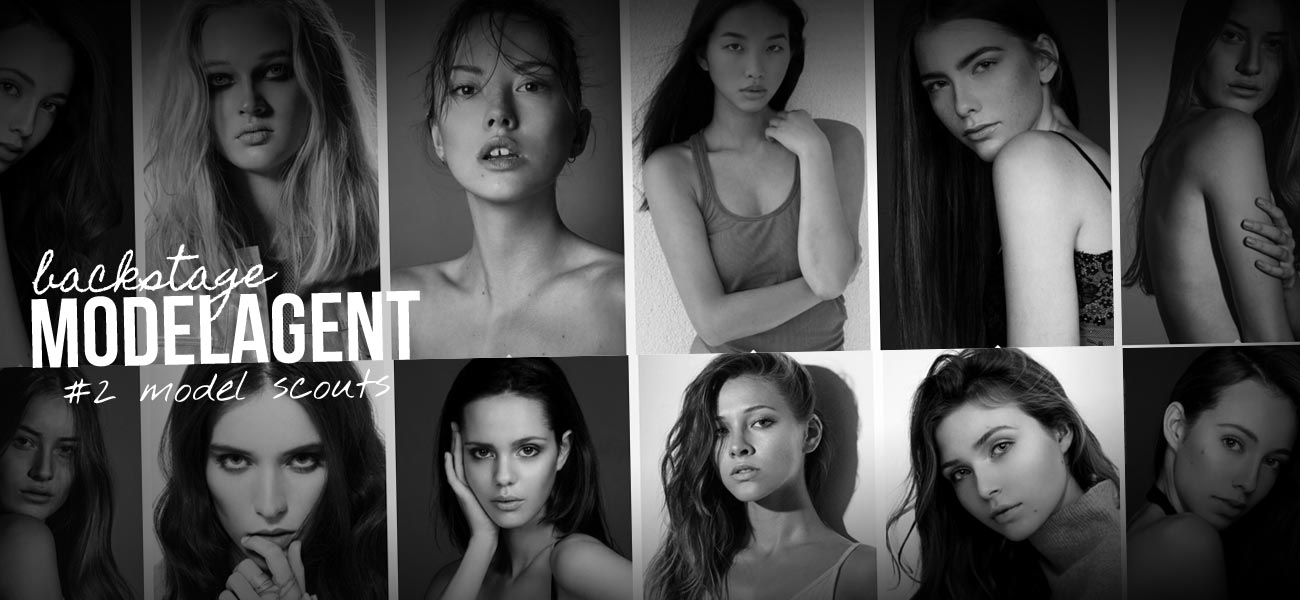 Model Scouts in Agencies: Discovering and Building Models Interview Part #2
After we already met with model scout Oliver Rudolph for an interview, today we wanted to learn more about model scouting and model building from model agent Stephan M. Czaja in part two! A look behind the scenes: What do model scouts look for? What do you look for in applications? While the first part was about the requirements for models, today we talk about model scouts and building new talent.
Tip! Interview with model agency boss Stephan Czaja(CM Models): Becoming a model
Model scouts discover new faces and talents for clients
FIV: Who actually discovers new models?


Germany - Spain - USA
The discovery of new models takes over the model scout in a model agency. He not only looks at the applications in the e-mail box, he is also actively looking for new faces in everyday life. Many know the great stories of sudden discovery. There are many examples here, including very recent ones like curvy model Angelina Kirsch from Place Models owner Yannis Nicolaou. She was discovered in a café, in the middle of Rome! No matter if gyms, shopping malls or airports. In the most diverse but also the most everyday places, model scouts track down new faces for their clients! If you are approached on the street by a serious agent of an agency, the signs are very good! A lot of models apply online. Out of one hundred, often only one model is called back and gets shortlisted. So if you make it, you already have a great success to chalk up.
FIV: What does a scout look for when looking at an application?
When looking at your application, the focus is mainly on your height and your photos.
Are you a special guy? Do you need to invest a lot of time in your build? Do you have the perfect measurements? Professionals therefore have higher chances than New Faces, just like with jobs, because the agency hardly has to invest any work in them. New Faces on the other hand still have a lot of questions to answer, the first shoots have to be organized, the book set up, coaching for posing, catwalk and much more. Real work for an agency and a lot of investment of time, money and contacts.
FIV: Are model scouts always in model agencies?
No, model scouts travel all over the world. It's a really great job, like being a trend scout. Scouts often work with several model agencies. When they discover a new talent on the street or somewhere else, they inform the agency where they think the model has the best chances. Scouts then conclude small contracts with the model in advance when they are out on a freelance basis and then earn money from the first jobs.
Model setup: Big-name photographers and multi-faceted photos
FIV: When you discover new models, what happens?
After the scouting comes the construction of the model! Here, too, there are specialists in a good agency. They have the contacts to important magazines and to important photographers. If you've ever wondered how to get into a magazine: Magazines, especially the big-name ones, give assignments directly to photographers. That means to get the good and big photos in magazine, maybe even the cover, you need to have an agency, with contacts to excellent photographers. But first you will have your first test shoots. As your book grows, more good photographers will agree. Because this part of the job is so important, you'll have people dedicated to building your book.
FIV: Discovery. Structure. Jobs. How far can it go for models?
In the booking all threads come together again: New footage of the models, update of measurements, new magazine publications, clients and requests. But model scouts and bookers in an agency also do more. They are for the models at the important events, work themselves into networks and coordinate the cooperation with foreign agencies.
You are in contact with model or partner agencies all over the world! Good agencies have partners on almost all continents, countries and in all major cities in the world. So models can work internationally! Every big media and fashion city needs new faces all the time. That's why partner agencies exchange information with each other and place models in the markets that are perfect for them. This way models can build up their material and model agencies constantly have new looks for their clients.
Many thanks for the detailed interview to Stephan M. Czaja, Head Booker and owner of CM Models. Here you can learn more about his model agency.
Check out the first part too! We talk about the requirements for models. The third part is about the structure of your model portfolio in detail.
https://fivmagazine.com/wp-content/uploads/2016/12/modelscouts-agenturen-models-entdecken-aufbauen-talente-gesichter-finden-modelagent-stephan-czaja.jpg
600
1300
Stephan
/wp-content/uploads/2023/08/fiv-magazine-logo-news-influencer-fashion-interior-travel-real-esates.svg
Stephan
2017-03-01 21:30:46
2017-03-01 21:30:46
Model Scouts in Agencies: Discovering and Building Models Interview Part #2