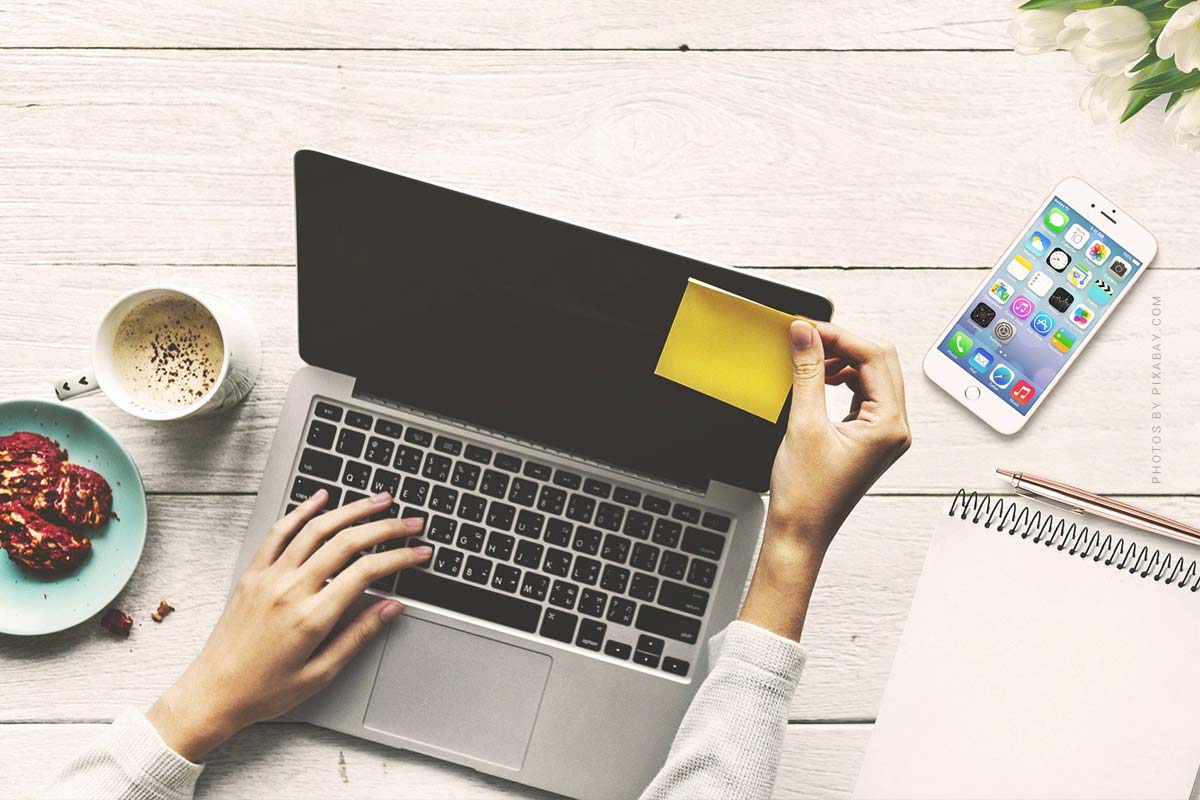 Fashion magazine internship: editorial office & learn content marketing – apply now!
Internship in a fashion magazine? That doesn't just sound interesting, it's a creative way to enter the fashion and media world. You have just finished school and want to gain experience in the professional world or do you need a compulsory internship at university? Then you've come to the right place in the online editorial department. In a cool and young atmosphere you'll be shown how to work in a fashion magazine. From content marketing to search engine optimization, you will get to know the working world of the media and fashion industry!
Your job: Editing & Content Creation
You always wanted to work in a fashion magazine and now your time has come? For career starters looking for their first internship, students who need an internship for university or college – apply now to become an editor* of our fashion magazine! In the Content Marketing Internship section you will learn everything you need to know for working in a fashion magazine. First of all, it's all about getting practice in the field of content creation. This is no longer just about the classic writing of articles, but about the consideration of keywords, through keyword analysis. Then there is storytelling, which takes your readers with it. Your goal must be to make every article a little masterpiece! Get to know the tools in our fashion magazine Praktikum and be a part of our team.
Read here everything about your future internship.


Germany - Spain - USA
Teamwork in the editorial office
The A & O in every editorial office, every agency and in every company is teamwork. When everyone works together, the work is efficient, effective and fun. Rewrite new topics together with us, create great texts for interesting customers and learn step by step the 1×1 of content creation.
As part of our team you will also get access to the Lukinski SEO Masterclass. Here you will learn many additional methods and tricks to get high up in the search results of Google. With this internship you have the best conditions for your career start in the fashion industry or directly with us! Read more about this later in: Part-time and full-time employment.
Training: fashion, travel and real estate
Training is the most important thing you get in this internship. Without any time pressure, the aim is to create high quality articles. With valuable information for every single reader, whether beginner or advanced. The little aha or wow moment for the reader, in every paragraph.
So that you get enough training, you get to know the work in different topics. You will work with different keywords but also with different methods of text structure. So you will learn step by step and text by text more to perfect articles.
Your goal: How do I write 1A texts?
Your goal is to create the above mentioned aha- or wow-moments with every single article. So that your articles are always a bit better than those of the competition.
How do fashion magazines grow? Special content, close topic planning to the reader and good ideas. Plus regularity! It is the principle of the Influencer, who posts something daily, is noticed. Accordingly, it is also important for you as an editor or content marketing manager to publish content regularly. Learn to work together with the team on the basis of an editorial plan. This way there are no gaps and your readers get something new to read every day.
Requirements for your fashion magazine internship
In the field of content creation, whether as a creative editor or as a systematic content marketing manager, you need one thing above all else: a desire for media! Whether Instagram, magazines, website, apps, you look at everything. More importantly, you like to talk about things, to tell about things. Writing, creative writing, you must enjoy both!
Every single article is like a little book. You plan the article before you write the first word. First it's about the table of contents, where do you start and where does your text end? What does your reader learn from it and which storyline does your text follow?
Keywords
Storyline
Letter
Headline
Introduction
Title picture
You can see how much planning your articles have to do with the planning. Before you go into writing, the most important thing is the right structure. The structure focuses on the reader and the algorithm of the search engines. You reach your reader through the story, the targeted unstructured text structure. You convince the algorithm of the search engines through good keyword planning.
Learnings during the internship
You will learn these special areas during your internship. You can not only work in fashion magazines, but also in fashion jobs, advertising agencies and many more.
Because our fashion magazine is not just a magazine, but is linked to a larger agency, you learn much more than in a typical internship in an editorial office. The following focal points are especially important, which is why you will also get particularly deep insights and training sessions here.
search engine optimization
Agency Work and Procedures
Content Marketing to captivate readers
Content marketing deals with the targeted structure of texts. You combine creative writing with online marketing.
Two aspects or target groups are especially important for you. As described above, your readers, because they are ultimately consumers of your texts or products. On the other hand, it is about the algorithm of the search engines, through learned keyboard planning, a lot of practice and practical projects you learn to respond to both target groups or aspects.
Search engine optimization for top rankings on Google
Search engine optimization deals with the placement of websites in the search results of search engines such as Google, yandex, Bing and Co.
Search engine optimization is so special because you get to the top with good content. Just like on YouTube, the projects that produce content that viewers like are listed at the top. So instead of getting to the top through advertising and paid reach, you reach your readers through good content and wow effects.
Search engine optimization for top rankings on Google
Teamwork is the A & O in the agency work. Get to know the procedures and processes in an editorial office, with additional practice in customer projects.
What do we offer you? The chance to take responsibility
Career at FIV Magazine: Editorial & Marketing
You don't just want to get a taste of magazine air but want to really get into the job? Then we have the best conditions for you to be taken on part-time, as a working student or even full-time. The prerequisite for this is a completed internship.
Takeover for working student, part-time, full-time
If you develop even more fun and enjoyment in your internship, then nothing stands in the way of a takeover.
Working student – as a working student you are allowed to work up to 20 hours a week. The internship offers you the best chances for your career start, so that you can combine your academic education and professional experience perfectly.
Part-time – discover the world of fashion on the side, for your readers. With us you can also pursue your passion part-time.
Full-time – you want to be part of our team? Then the Content Marketing Internship is the best way to do so. Here you can learn, practice and improve your methods and strategies.
Editorial plan: Working in a team
The basis of our joint cooperation is the editorial plan. The editorial plan has a relatively simple structure, in a clear table. Our entire team uses this table.
Our current editorial plan for the coming quarter includes the following main topics.
Travel, holidays and camping
Demand for individual trips in particular is rising. It does not always have to be the package holiday! With the roof tent to the North Sea, with the tent to the Alps or to beautiful Portugal. We take our readers on adventures and give the best tips for holiday regions.
Furnishing and Luxury Real Estate
Would you like a little more? Especially luxurious furnishing, for living room, bedroom but also kitchen are one of our central themes. High quality brands like Bugatti, Fendi, show how chic interior design can be. Take our readers into the world of the rich and beautiful.
Fashion and High Fashion in the internship
New fashions come every season. They are presented at Fashion Weeks all over the world, from London to Milan and New York. Take our readers to the fashion capitals and show the new highlights of the season.

Home Office Internship – Tip
Many who would like to do an internship in a fashion magazine cannot do it because of the distance. The big fashion magazines are in Munich, Hamburg and Cologne. Desha
https://fivmagazine.com/wp-content/uploads/2020/05/praktikum-arbeiten-mode-magazin-team-content-marketing-start-up-suchmaschienenoptimierung-job-boerse-redakteur.jpg
800
1200
Lisa-Marie
/wp-content/uploads/2023/08/fiv-magazine-logo-news-influencer-fashion-interior-travel-real-esates.svg
Lisa-Marie
2020-05-04 14:00:38
2020-11-10 16:17:07
Fashion magazine internship: editorial office & learn content marketing – apply now!