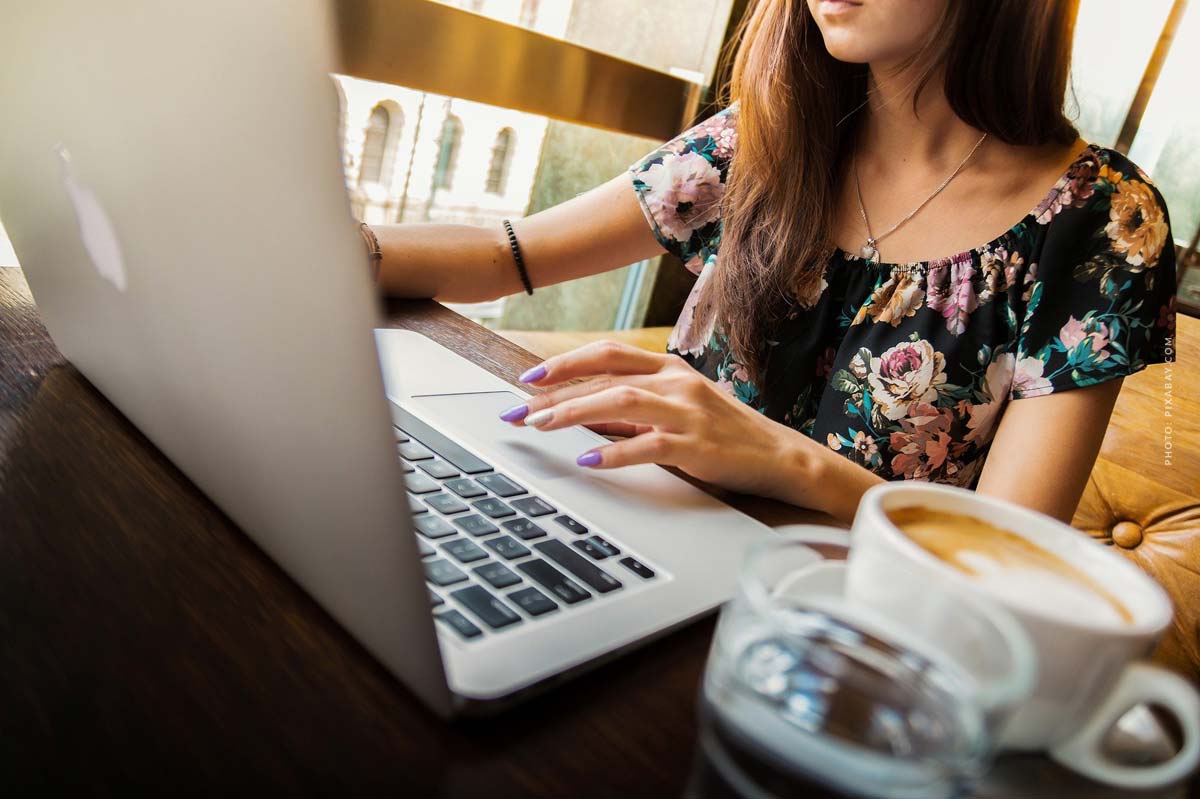 Online Editor*in Travel & Camping! Full-time / part-time + internship (career entry) – Job
You like camping and traveling? You like media and marketing? Then you've come to the right place! As an online editor in the area of travel and camping you have a really wonderful job! You'll take our readers to the most beautiful places, you'll create travel routes and thus ensure more and more readers in the travel & camping department through good content.
Become an online editor in our magazine for the Travel & Camping department. Work with our team full time on reach and happy visitors.
Your job: Travel Guide for our readers
What are your tasks? You will work together with our editorial team on new content, which will then be published regularly in our online magazine. You will conduct interviews with interesting people, e.g. on the topic of Vanlife!
It's "just" about writing, we design small content worlds for our readers!
If just one of your articles reaches 100 people a week, that's 5,600 readers a year. Imagine 5,600 people metaphorically. Each and every one of you. Suddenly, it's not "just" writing anymore. After all, over 5,000 people trust the recommendations from an article. If your article gets 1,000 readers a week, that's a whole 56,000 people a year and next year. PS: Your articles will also be translated into 4 other languages (English, French, Spanish and Italian).
With us you learn Deep Content / Content Marketing
On a day-to-day basis, you'll work with various programs, including the WordPress content management system. But you'll also learn a few skills in Photoshop, compression and image editing. You will edit videos, e.g. for interviews, sometimes we even produce a podcast. But you will also get in contact with PR agencies, you can expect many small tasks, besides the regular content creation.
Your tasks in the editorial office
Your job in explained quickly and only in bullet points:
Real added value for our readers
Article layout – intelligent structure
Creating text and image content in the CMS
Planning of new topics in the department
Collaboration with brands and partners – PR
Working with Photoshop
Occasional video editing and audio (podcast)
Cross-company collaboration (internal) @ CXMXO
…
For us, you design little worlds, whether it's France, Italy, Spain or even more distant destinations. We don't just want to write the typical top lists, top 3, top 4, top 5, top 6, top 7, we want to create really great content, with real added value for our readers and vacationers. To do this, firstly, we work according to editorial plans, which we increasingly set up in a joint effort. With increasing experience in our company processes, you will be able to manage your department more and more independently.
PS: Our corporate culture also gives us room for new ideas and suggestions for optimization.
Start, salary and working hours
The most important facts about starting, salary and working hours:
Start time: immediately
Working Hours: Full time / Part time
No weekends!
Salary: according to agreement
We are looking for you in full time, part time in Cologne.
Tip for newcomers: You haven't had the chance to gain experience in an editorial office yet? Then our magazine internship might be just the thing for you (below).
Application: Editorial full-time / part-time
Send us your resume + short cover letter to:
Your topics and tasks
Vacations in Germany: Tourism World Champion!
Vacation in Europe: Beaches to Northern Lights
Camping: tent, roof tent to motorhome
Vanlife: expatriates and DIY professionals
Vacations worldwide: Global itineraries
Vacations in Germany: Tourism World Champion!
Vacation in Germany – very few people are drawn to faraway destinations like the Maldives. A large part makes vacation in Germany! Therefore, it is even more important to have good tips, destinations and sometimes even insider tips. From individual hiking routes through the Alps to the most beautiful beaches of the North Sea and Baltic Sea. We take our readers to many places and give them inspiration for your own vacation in Germany.
Vacation in Europe: Beaches to Northern Lights
Vacation in Europe – some like sun and beach in Spain, France and Italy others want to experience adventure in the north, e.g. in Sweden or Norway. Europe offers so many possibilities and the right recommendation is sometimes worth its weight in gold! That's why we pick out the best destinations for our readers, present them and link them in individual itineraries.
Camping: tent, roof tent to motorhome
Camping – there are millions of campers in this country. Whether on TikTok, Instagram, YouTube, in online magazines, on TV and also on many other platforms. On the road with the camper, the caravan as a trailer, the roof tent on the car, some trips even with tent trailer and family car. The world of camping is so diverse, camping with your own pet, barbecue at the campsite or all alone around the campfire, sports and activities, camping with the family or alone with your partner.
Vanlife: expatriates and DIY professionals
Vanlife – many have the dream of converting a VW bus themselves and travel the world with it. You wouldn't believe how many make this dream come true! Vanlife has become a huge topic. It does not always have to be the stylish VW bus in retro look, some also convert their normal family car so that you can spend the night in it. Introduce for our readers the adventurers who can experience it. Join dropouts, families, but also singles traveling alone on their tours.
Vacations worldwide: Global itineraries
Vacations worldwide – for those who have already seen a lot in Germany or Europe and also for those who are drawn directly to long-distance destinations, we naturally also report on destinations around the world. No matter whether South America, North America or also Africa and Asia. We take our readers to the dream beaches of this world. White beaches, palm trees without end and crystal clear blue water. That's exactly how you imagine your dream vacation. But where to go? We (maybe you soon) give our readers the best tips for their next trip.
Our editorial office is right in the heart of Cologne, at Mediapark.
Here is our team and we always welcome new talent to grow with us.
Application: Editorial full-time / part-time
Send us your resume + short cover letter to:
Internship (newcomer): Gaining experience
You have no or very little work experience and want to do an internship in the field of content marketing (travel)? Then send us your application documents. You can also start with us as an intern and then develop further in the editorial department.
Compulsory internship possible?
Since the question comes up more often, yes you can also do a mandatory internship with us as part of your studies at a college or university.
Perfect for you, even from school and study courses like:
Media Management
Public Relations
Media and communication management
Media design; design and production
Digital media
…
Application: Internship / Compulsory internship
Send us your resume + short cover letter to:
Not only readers: travel fans!
Now imagine, every single recommendation from you, makes people experience these wonderful moments:
https://fivmagazine.com/wp-content/uploads/2022/01/job-stelle-medien-magazin-redaktion-reisen-urlaub-camping-junge-frau-imac-buero-schreibt-neuen-artikel-content-marketing.jpg
799
1200
F_kinski
/wp-content/uploads/2020/07/fiv-magazine-news-instagram-youtube-tiktok-influencer-fashion-interior-jewelry-real-estate-tips-help-logo.png
F_kinski
2022-01-07 16:18:21
2022-01-07 16:18:21
Online Editor*in Travel & Camping! Full-time / part-time + internship (career entry) – Job