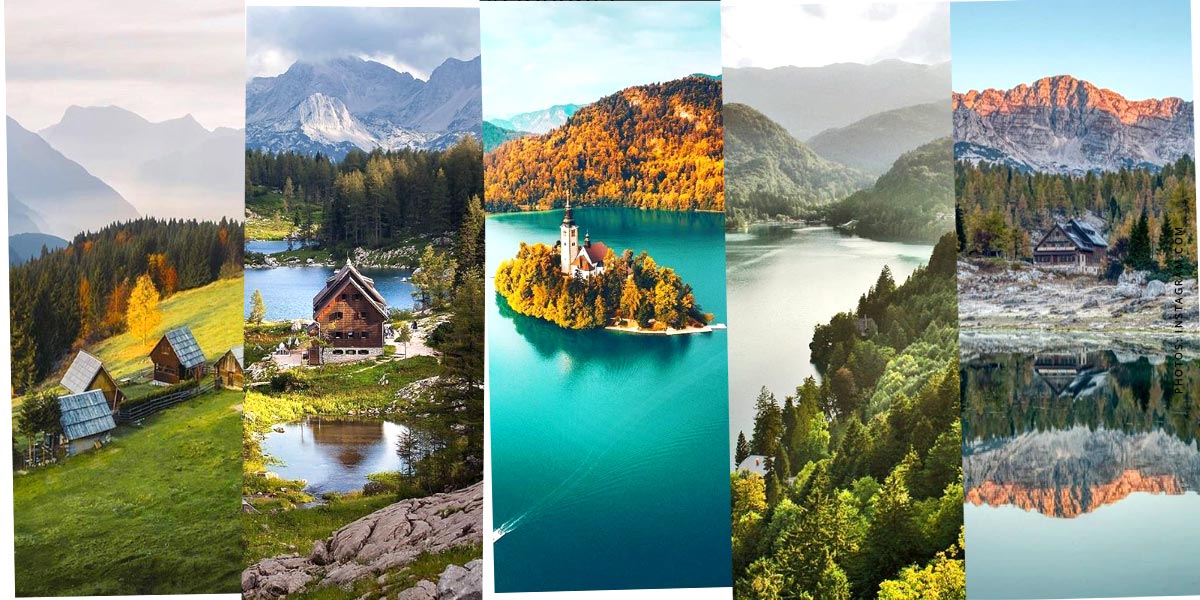 Holidays in Sweden – pure nature and city holidays in Northern Europe
Larger than Germany, significantly less populated and full of untouched forests, lakes and rivers: This is Sweden. Its unspoilt nature and the country's tranquillity allow visitors to leave their hectic everyday lives behind and enter a state of absolute tranquillity. Discover Sweden's wonderful nature!
On to Sweden: Pure nature in Northern Europe – Discover Sweden's national parks
Where better to explore Sweden's nature than in one of the country's 30 national parks with their unspoiled and protected nature? This is where the country's scenic beauty comes into its own. In Stockholm's Schrengarten with its 24000 small and smallest islands, the small national park Ängsö protects the island of the same name with its beech forests. From the neighbouring larger island of Yxlan, boat trips to Ängsö are possible. Especially in spring, when the plants are in bloom, this national park is worth a visit. In general, the islands of the Stockholm archipelago are a tip for visitors to Sweden. Many islands have a holiday home in Sweden. This way you have an island all to yourself and can fish, swim and explore nature in peace and quiet. More relaxing is simply not possible. A little north of Stockholm is the Färnebofjärden National Park on the Dalälven River near Sandviken. Around the river large flood plains form, especially in spring. A hike through the river meadows and untouched forests of this national park is an absolute highlight of your holiday in Sweden. Fishing and canoeing is also allowed here. If you take part in a canoe trip along the Dalälven River, you can best explore the nature of Färnebofjärden with its moose, otters and beavers. There are also several observation towers scattered throughout the park, from which the rich bird life (especially in summer) can be observed.
Nature in the city
A worldwide unique natural highlight is the Royal National City Park in Stockholm. Located in the middle of the Swedish capital, it protects the inner city nature and preserves this unique mixture of nature and culture. Particularly worth seeing in the park is Ulriksdal Castle with its 18th century theatre, which is still used as an event venue today. If you want to combine nature and culture, this is the place to be. What could be better than strolling through the castle park, admiring the old oak trees and
followed by a concert of classical music at a historical site?


Germany - Spain - USA
Active holiday in unspoilt nature
If you really want to discover Sweden, you should do so on one of the many long-distance hiking trails and cycle paths. Walking through the Swedish nature on several daily stages simply makes one come absolutely to oneself. The Kungsleden (King's Trail), for example, leads visitors on two sections through the vastness of Lapland. Especially recommendable is a
Hike on the northern part between Abisko and Hemavan. From the town of Kiruna, the E10 road leads to the village of Abisko. Here you walk south on marked trails mostly above the tree line. Experience how nature slowly changes from arctic tundra to wooded landscapes. All along the way you can spend the night in managed huts in summer. Here the right of public access applies, so nature can be used well with due respect. Pick some berries or mushrooms along the way and
enrich your dinner in a hut after a day of hiking full of impressions. The lakes along the way can be crossed by yourself with a rowing boat available here. Some also have a small ferry service. Another way to discover Sweden are the numerous tourist routes. With your own car or a rental car, for example, visitors can cross the whole of Sweden from Gothenburg to the Finnish border on the Inlandsvägen and enjoy Sweden's wild nature away from the big cities.
experience. Immerse yourself in Sweden's untouched nature and look forward to your summer holiday in Garden Sweden!
https://fivmagazine.com/wp-content/uploads/2018/05/slovenia-travel-journey-nature-green-tree-blogger.jpg
600
1200
Lisa-Marie
/wp-content/uploads/2023/08/fiv-magazine-logo-news-influencer-fashion-interior-travel-real-esates.svg
Lisa-Marie
2020-02-15 16:59:31
2020-11-11 11:34:29
Holidays in Sweden – pure nature and city holidays in Northern Europe