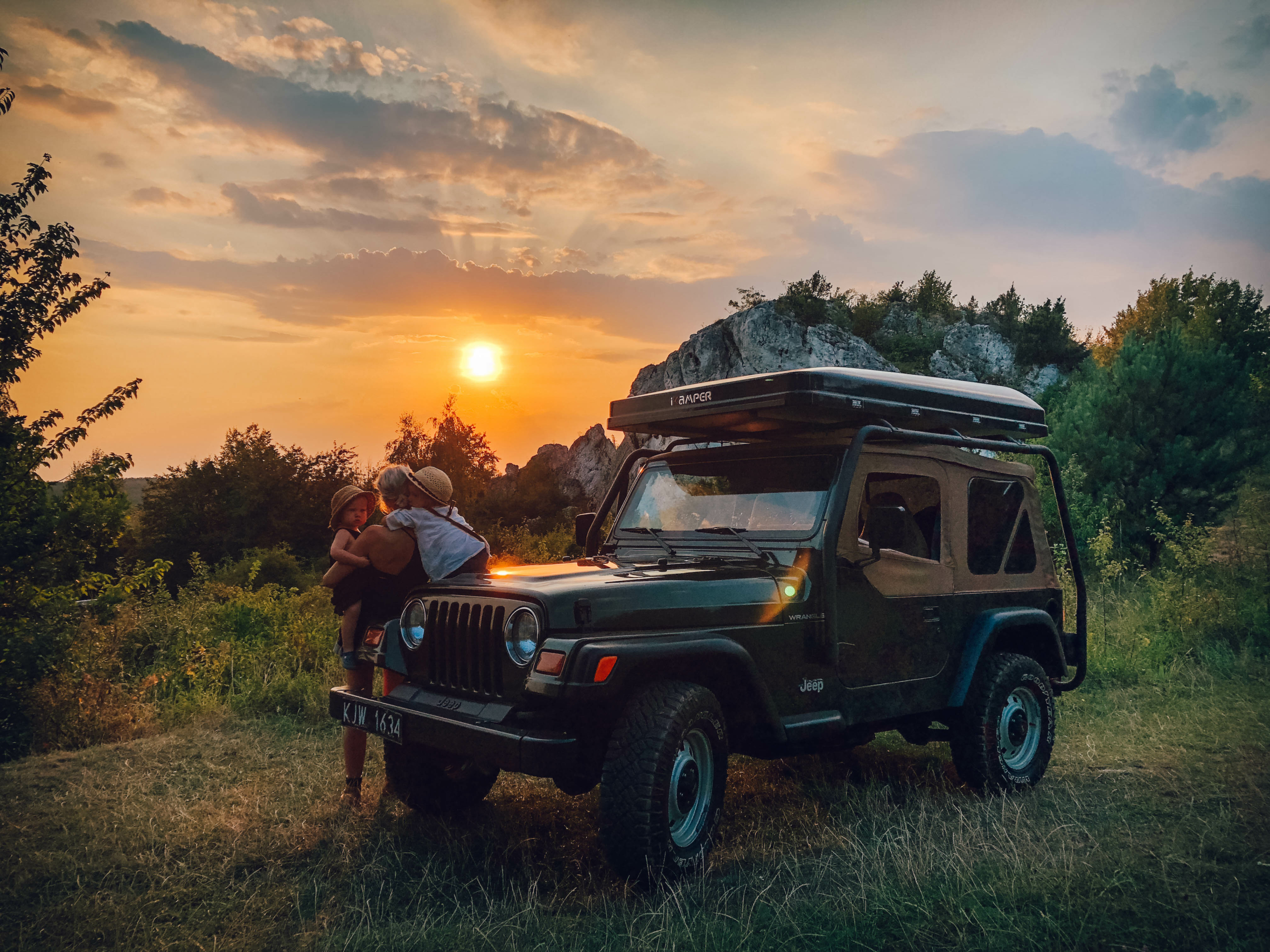 Roof tent 4 people (vacation with children): Camping tips, setup for the car & price
Roof tent 4 people – Plan an unforgettable camping with two children and discover the practical solution of a roof tent for four people. With ample space and comfort, it offers the freedom to enjoy nature to the fullest. Learn how to assemble and set up the roof tent, as well as what accessories you'll need for your trip. In addition, you'll get recommended destinations that are perfect for a family vacation with a rooftop tent. Let your family adventures begin and experience unforgettable moments in idyllic nature! Back to the roof tent!
Camping: Out into the countryside with the family!
Whether you travel to Sweden, France, Canada or within Germany to the North Sea, Baltic Sea or Lake Constance, with a roof tent you experience camping vacations in a completely new way. A roof tent offers you a lot of comfort as a stable sleeping place, while you can take it everywhere and are very mobile. With a roof tent, you are ready for countless adventures that will bring you closer together as a family. It's especially great for the kids when they fall asleep under the stars while you explore the world together.
But: What is a roof tent anyway?
A roof tent is a special tent that is mounted on the roof of your vehicle. Most models are easy to assemble and disassemble, which saves you a lot of time and effort. Therefore, the special thing about a roof tent is its flexibility. It is a mobile solution for camping for four, as it allows you to camp anywhere and still enjoy the comfort of a permanent sleeping place. Whether you're planning short weekend trips or longer journeys, with a rooftop tent you'll be well equipped.


Germany - Spain - USA
Imagine exploring the most beautiful places of nature together and falling asleep under the stars. It offers you protection from any weather, so you don't have to worry if it's raining or storming. Your roof tent will accompany you on your weekend and longer trips and make sure you have a wonderful time together! Enjoy the freedom of camping and make unforgettable memories that will enrich your family life.
The roof tent – briefly explained:
Roof tent: tent on the roof of your car
Quickly unfold: Easy to assemble & disassemble
Flexibility & mobility when camping for four
Suitable for: Weekend & longer trips
Protection from any weather: also wind & rain
Roof tent also with 4 people?
Even on vacation with 4 people can find the right roof tent for you! Larger roof tents often even offer two separate rooms, so that either two couples or parents and children can sleep separately in front of each other, but are still in the same tent. This allows you to spend the evening together and then to your own private area
Video! Camping with the family? A piece of cake!
You can not yet imagine camping with the whole family? Here you will find 10 tips on how to make camping with the family a complete success! Experience exciting camping adventures with your family in the roof tent and enjoy nature independently of tourist crowds. The unique tree house feeling with a cozy loft bed offers comfort and easy set-up and take-down. Explore the world, be free and create unforgettable experiences that will bring your family closer together. Get more tips in this video:
Tent extension, awning or a tent trailer after all?
If there are four of you on the road, it can get a bit cramped on the campsite. That's why we recommend a tent extension, like an awning or an additional tent trailer, which you can also fold out like a roof tent. This gives you an extra, flexible living space that you can use to relax or whip up a delicious meal! Tip for good food: Camping cooking tips! For slightly older children, this is especially great to have their own retreat.
So you can expand the space in the roof tent a little:
Tent extension
Awning
Tent trailer
Here you can see an example video of how to extend a roof tent with an awning.
Roof tent family: 2, 3, 4 or 5 people
When your family grows or you want to travel with more people, think about getting a larger roof tent. For a family of five, you can choose suitable extensions or a more spacious roof tent that suits your needs. However, if there are two of you who want to enjoy some time off as parents, there are also roof tents for two people. And if a roof tent for four people is still too big for you, you can also consider a roof tent for three people. You'll find the ideal solution for your adventures!
Read more about a roof tent for two, three or five people here:
Finding the right roof tent: 5 unbeatable tips
Don't worry if you're still unsure which roof tent suits you best. There are a variety of styles and models to choose from. Take the time to explore the different options and find the perfect rooftop tent that fits your needs and preferences. That way, you can be sure that your camping adventure will be an unforgettable one with the right roof tent!
This is how you find your suitable roof tent:
Search for a suitable manufacturer
Find a model in the right size
How does the assembly and installation work?
How much does the roof tent cost?
What accessories do I still need to buy?
What you should look for in roof tent manufacturers!
When it comes to roof tents, quality is everything! After all, you don't want your tent to give up the ghost at the first gust of rain or sail away in the wind like a paper airplane, do you? So be sure to check the materials and workmanship to make sure you're getting a sturdy, durable and weatherproof roof tent that won't let you down when you're out in the wilderness.
Roof tent manufacturers are all unique, and so are our camping needs! Therefore, you should not only focus on the quality, but also look at which manufacturer has extra features to offer you, such as additional equipment.
You can find a detailed list here:
Size & weight for your roof tent: tips & info
The right size can first decide on the number of people. So you should also make sure when buying to catch a roof tent for four people. Then it depends on your car. The good news is that most roof tents fit all cars. Whether a roof tent can be mounted on a particular car is determined by the roof load. The roof load of most cars is over 50 kg. Fittingly, most roof tents weigh 50 to 80 kg and can therefore be mounted on the car. However, for this you need a roof rack.
Roof tent mount? Roof load over 50 kg!
Ready for adventure: mounting & assembly on the car
If you already have a roof rack on your car, you're almost ready to go! Thanks to the practical rails at the bottom of the tent, it can be effortlessly placed on the already mounted roof racks of your car. And don't worry if your car is a little taller, because the professionals at the time of purchase will handle the installation and make sure everything fits perfectly. Additionally, you'll often get helpful instructions from the sellers or in the enclosed manual. Once the roof tent is firmly and securely attached, your adventure trip can begin!
A camping adventure often starts with parking the car at the campsite. Once you've found your perfect spot, it's time to get to work! You open the protective cover and detach it from the roof tent. With a single smooth movement of your hand, you unfold the roof tent completely. You attach the porch with a few poles. And if the roof tent has to withstand wild winds or small bullies, you secure the ends additionally, so that it remains firm and safe. Now it's just a matter of locking the ladder and climbing up.
These are the most important aspects of the assembly:
Roof rack available: Practical rails
Professionals take over assembly
Helpful instructions available
And this is what your daily routine looks like when you're setting up:
Car parking
Open & release protective cover
Fold up roof tent
Attach stem with rods
Ends secure for stability
Lock & climb ladder
Set up in a few minutes – In this video you will see how to open even a larger roof tent.
Prices & costs: priceless adventure:
A roof tent is a worthwhile investment for camping enthusiasts. Prices vary depending on size, equipment and model, but usually range between 1000,- and 4.000,- Euro. It may sound like a considerable sum at first, but remember: the price often already includes the mattress and ladder.
The financial outlay is one-off, but you can use the roof tent for several years without any problems. Remember that you practically always have your mobile home with you! You save considerable costs for accommodation during your travels. With a roof tent you are flexible, independent and can enjoy the beauty of nature in different places without restrictions. That is really priceless!
Fully equipped hard shell roof tents:
from 2.999 Euro for roof tents for 4 or 5 persons
Suitable accessories for your roof tent: Practical extras
Remember that not all accessories are required for every roof tent, and it also depends on your personal needs and intended use. Before purchasing additional accessories, it's best to check with the manufacturer or dealer for specific requirements and recommendations. The exact requirements may vary depending on the model and personal preferences, but here are some common accessories you might consider:
Roof rack or roof rails
Mattress or sleeping pad
Awning or awning
Organizer and storage compartments
Lighting
Mosquito net or insect screen
Repair kit
More: Camping Accessories
Destinations: Family camping in Germany
With the flexibility of a roof tent, you can freely choose your destinations and explore the surroundings during the day. Enjoy the connection and beauty of nature – a unique adventure for the whole family! During the day you will explore the picturesque landscapes and in the evening you will enjoy the time together around the campfire. You will experience an unforgettable adventure for the whole family at these three top locations: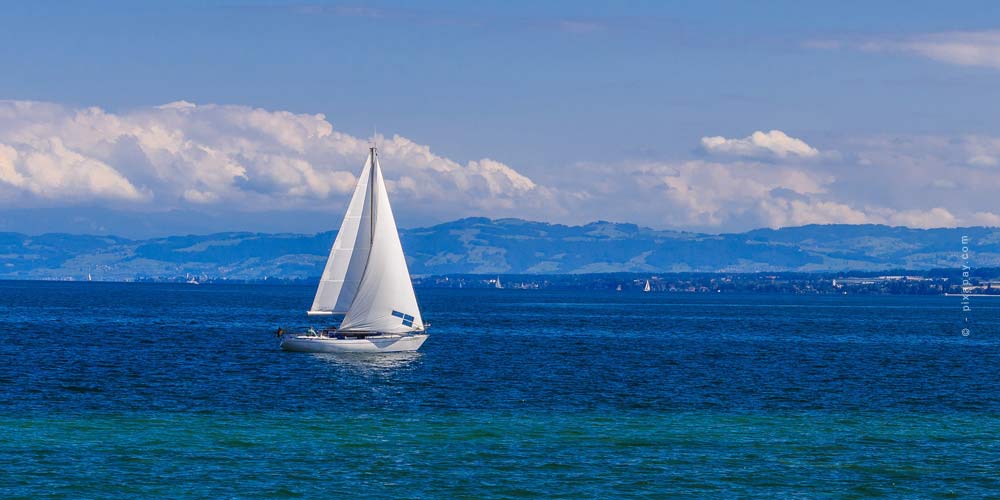 https://fivmagazine.com/wp-content/uploads/2020/07/Camping-Dachzelt-Outdoor-Offroad-Abenteuer-Sonnenuntergang-Familie-Kinder-Urlaub-Reisen-scaled.jpg
1920
2560
Team
/wp-content/uploads/2023/08/fiv-magazine-logo-news-influencer-fashion-interior-travel-real-esates.svg
Team
2023-07-26 12:05:58
2023-09-10 14:38:40
Roof tent 4 people (vacation with children): Camping tips, setup for the car & price