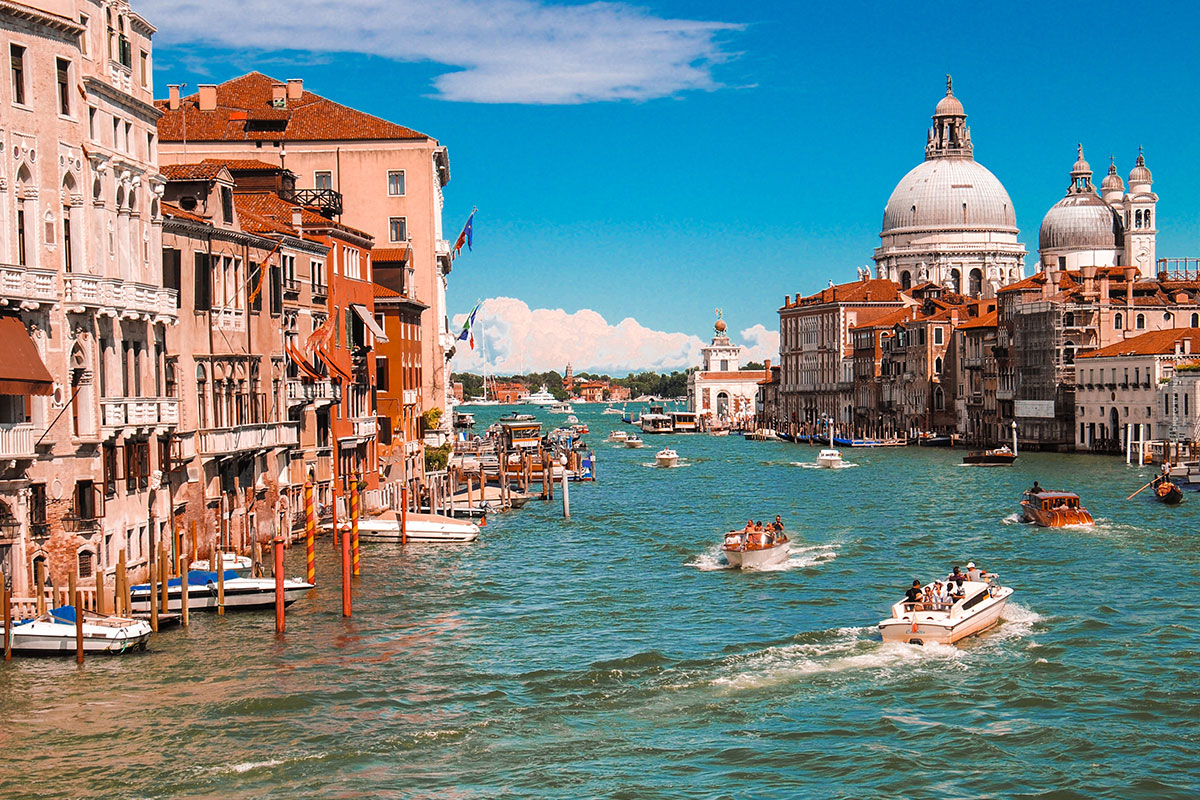 Exploring Europe: 5 short trips for the long weekend – Germany, Spain, Montenegro & Co.
Explore Europe – Canyons like in America, Greek temples in Germany, beaches like in the Caribbean and a river like the Amazon. We show you 5 destinations in Europe that will surprise you. You already know Europe inside out? Let's take a look! The countries are more diverse than we often think. If you often take a short trip during the long weekend, you will quickly get a better picture of the different regions. With our insider tips, you'll feel like you're on a trip around the world.
Explore Europe with light luggage and a small purse
Nevertheless, you don't have to dig deep into your pocket or accept long journeys. Some of our insider tips are located directly in Germany and can be reached in just a few hours by train or car. For other highlights abroad, you can reach your destination quickly with a short flight.
Please inform yourself in advance about the Corona regulations at the respective destinations!
Short trips in vogue: the advantages
Shorter trips over a long weekend are trendy anyway and so you can get to know many more different destinations within a year instead of one big holiday on several breaks. If you are flexible, you can also benefit from short-term offers and often save a lot of money. To fill vacant rooms in the hotel or on the plane, there are then special bargains.
The advantages: Several short holidays a year, different destinations & lots of flexibility!

New Issue! #26 with San Diego Pooth - Newcomer now in Tampa / USA
Collect bonus miles, credits & Co.
If you travel more often, you can also collect bonus miles and use your credit card for this purpose. With special programs, various expenses are booked as credits that you can convert into air miles. However, there are differences depending on the program and card. It helps to compare in advance what is the best solution for you. If you prefer to travel by train, you can also participate in a bonus programme with Deutsche Bahn. Points are credited for each journey, which you can convert into upgrades or even international free j ourneys.
Five short trips for the long weekend: Our tips!
Now you have the choice – which of our destinations will be next? Stunning beach, pristine jungle or modern skyline, Europe is diverse and has something for everyone. Here we show you our favourite places.
Peenestrom in Mecklenburg-Western Pomerania: The Amazon of the North
If you've always wanted to experience the jungle-like wetlands around the Amazon, you don't have to leave for South America right away. A short trip to Mecklenburg-Vorpommern can also help. The coastal river Peene with its Peenestrom delta is considered the "Amazon of the North" and flows through a similarly lush green belt as its famous relative. The Peene landscape stretches for around 100 kilometres and is home to some rare animal and plant species. The best way to get an idea of this is to glide along the river in a canoe, kayak or quietly motorised solar-powered boat. Don't be surprised to see beavers, cormorants and sea eagles.
Our tip: Rent a canoe, kayak or boat to explore the river.
But be careful: the current is strong, especially in the direction of the delta! So before you let yourself drift down one of the numerous arms of the Peene into the Baltic Sea, try a detour to the beautiful little Hanseatic towns along the river. Demmin, for example, where the Peene flows together with the Tollense and the Trebel, has only about 10,000 inhabitants, but an open-air museum of Hanseatic history and medieval fortifications to marvel at. Anklam is not much bigger, but as the birthplace of Otto Lilienthal it has a museum dedicated to the aviation pioneer.
Tara Gorge in Montenegro: Dinaric Mountains & Rugged Canyons
Montenegro is a small country on the Adriatic Sea between Bosnia-Herzegovina, Serbia and Albania. The still young republic is still considered a real insider tip. Especially those who are looking for unspoilt nature will get their money's worth here. The hinterland is sparsely populated and characterised by the Dinaric Mountains with high peaks and rugged canyons. The Tara Gorge, for example, is one of the deepest in Europe – it stretches for a total of around 78 kilometres. In some places, the cliffs drop up to 1,300 metres into the depths.
Montenegro is considered an absolute insider tip in Europe
The gorge towards the end is particularly impressive. The area has been a UNESCO World Heritage Site since 1980. On the eponymous Tara River, which meanders through the rocky landscape for a total of over 140 kilometres, you can go canoeing and kayaking or rafting over the rapids and through waterfalls.
The Durdevica Bridge towers 150 meters above the Tara Canyon in Montenegro.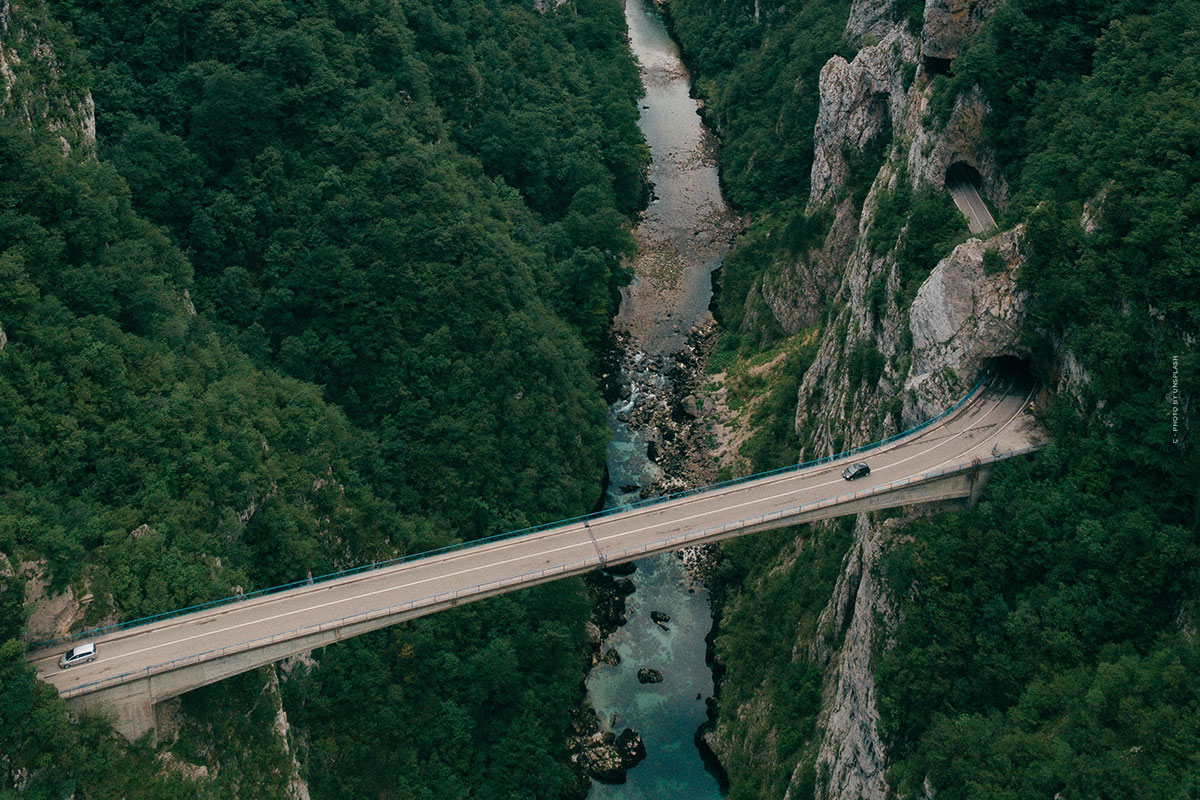 Valhalla in Bavaria: Historical monument from antiquity
Temples like the ones in Greece can also be found above the Danube near Regensburg. Don't you think so? Then go up to Valhalla on a long weekend. The monument, built in the middle of the 19th century, makes you think you're on the Acropolis in Athens. The Parthenon temple there was the inspiration for the Valhalla, which King Ludwig I had built. The marble structure, 125 metres long and 55 metres high, towers impressively over the Danube and can be climbed on foot via almost 500 steps. This is especially worthwhile when the sun is setting, because the evening panorama is enchanting.
Our tip: Go there best in the evening to see the sunset here
In the monument itself, however, there is still enough to see. The visit is well worth it thanks to the moderate entrance fees. A marble-lined interior acts as an exhibition space for a large collection of busts. Once, there were 96 busts originally that were dedicated to selected rulers, generals, scientists and artists of the 19th century. Since the 1960s, new busts of contemporary personalities have been added again and again.
If you're so close to Regensburg, you should treat the beautiful Bavarian city to a flying visit. The medieval old town is not only well preserved, but its monuments are also part of the UNESCO World Heritage. With the official tourist app, you can put together your own city tour for the long weekend. Maybe you'll even have time to take a boat trip on the Danube and admire the Valhalla from the waterline. By the way, there are many other mysterious and original places to experience along the river, once you have caught the fever around Regensburg.
Dream beaches in Scotland: Paradise coastlines
For a trip to the Caribbean, you'll need a little more time than just a long weekend. But if you're still craving turquoise waters and fine white sand, you'll find it in Scotland. The country's rugged west coast is home to a number of beautiful beaches that score one thing above all else: You'll usually be completely alone here. The area around Loch Morar and Loch Nevis has a particularly large number of paradisiacal stretches of coastline. The Silver Sands of Morar or Camusdarach Beach are among the most beautiful in Scotland.
Worthwhile are also side trips to some of the numerous islands:
Isle of Colonsay – Kiloran Bay
Isle of Harris – Luskentyre Bay
Isle of North Uist – Clachan, Sands, Traigh Iar Beach
These are indeed only single suggestions, because everywhere you can discover paradisiacal beach sections at the lonely coast in between.
Misty Jungle on La Gomera: National Park for Outdoor Friends
Our fifth tip is something for outdoor enthusiasts. A real jungle is not only to be found in Brazil or on the Indonesian islands. All you have to do is travel to the Spanish island of La Gomera, which is part of the Canary Islands. Monteverde is the name of the cloud forest in the middle of the Garajonay National Park on the 1490-metre-high mountain of the same name.
Unlike the dry and volcanic coastal regions, the climate in the centre of the island and especially in the extraordinary laurel forest is humid and tropical. The jungle also consists of huge, meter-high ferns and huge moss- and lichen-covered trees. The fauna is also unique – there are over 150 species living there that cannot be found anywhere else in the world. You can theoretically observe more than 1,000 different species there. In the midst of the jungle and its animal inhabitants, it is therefore not difficult to feel as if you are in another world – a paradise for adventurers. Hikers in particular get their money's worth, as there are various well-developed trails and tours through the national park.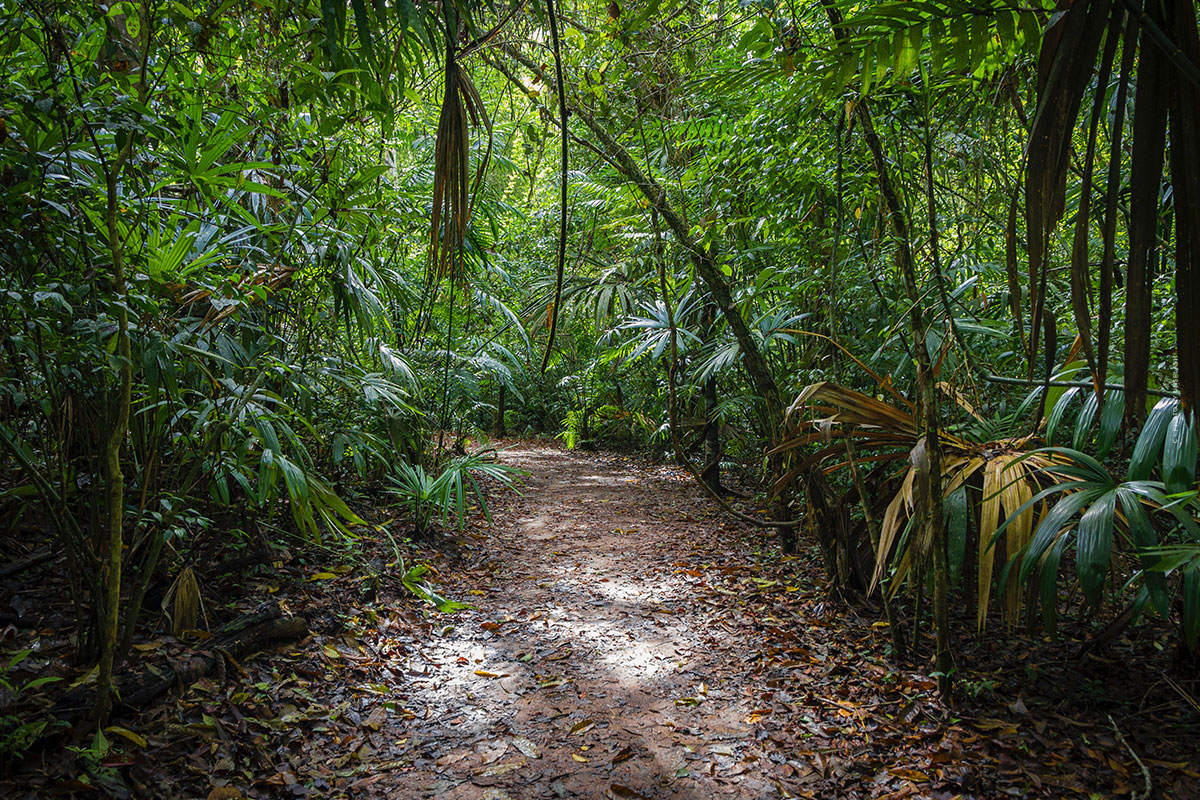 https://fivmagazine.com/wp-content/uploads/2021/06/europa-erkunden-kurztrip-wochenende-urlaub-deutschland-spanien-montenegro-schottland-tipps-wasser-fluss-boot-haus.jpg
800
1200
Laura
/wp-content/uploads/2020/07/fiv-magazine-news-instagram-youtube-tiktok-influencer-fashion-interior-jewelry-real-estate-tips-help-logo.png
Laura
2021-06-04 18:33:29
2021-07-17 17:03:41
Exploring Europe: 5 short trips for the long weekend – Germany, Spain, Montenegro & Co.