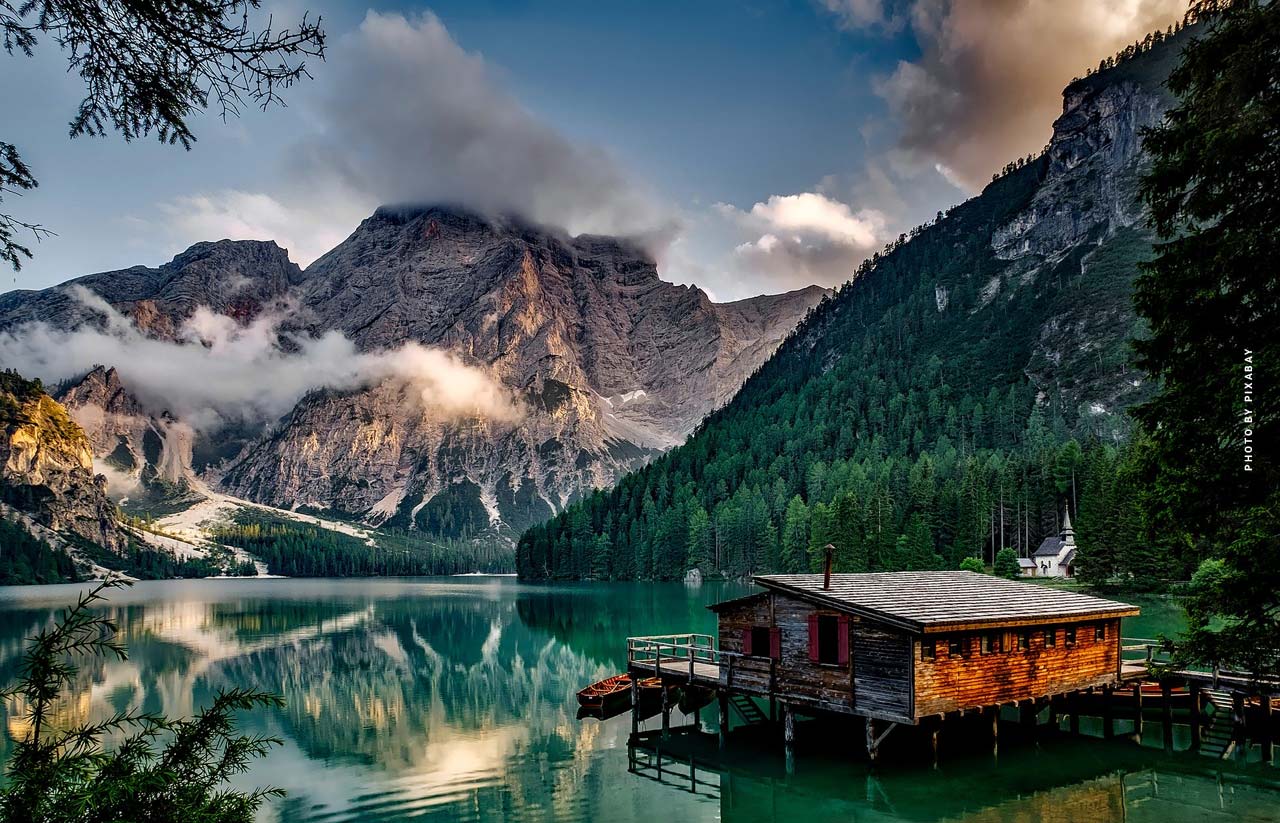 Holiday home & Flat Denmark – Nature, Camping & City trip
Denmark – the Scandinavian country north of Germany is often considered a bridge between Central and Northern Europe, and is currently more popular than ever. More and more tourists are being enchanted and impressed by Denmark. Denmark stands for fresh sea air and open people, and a very good quality of life. Denmark is known as friendly, courteous and hospitable. There is much to see and much to experience: Copenhagen, a vibrant and exciting metropolis with a beautiful old town and lots of shopping opportunities, charming and smaller cities for weekend trips, or natural places to relax and breathe, perfect for hiking or camping. We have created a guide to Denmark for you, now nothing stands in the way of a holiday in beautiful Scandinavian Denmark!
Relaxing nature in Denmark
The Scandinavian country Denmark is known for its breathtaking nature. If you like nature, Denmark guarantees relaxation and revitalisation, as there are several nature reserves where you can restore balance to body and soul. When you are on a nature holiday in Denmark, the best option is to rent a holiday home, because this way you are free, flexible and have peace and quiet. Another and currently very popular option to enjoy nature in Denmark to the fullest is camping.
Nature reserves Denmark
There are several small protected areas for flora and fauna in Denmark, we introduce them to you!
Lille Vildmose: The nature reserve Lille Vildmose in Denmark invites you to go hiking because of its untouched nature. In Lille Vildmose you can observe the local wildlife very well.
Tystrup-Bavelse: The Tystrup-Bavelse nature reserve extends around the Tystrup and Bavelse lakes. You can even spot white-tailed eagles in this popular nature reserve. In summer, the lakes of the nature park invite you to swim
Kallesmaersk Hede: Kallesmaersk Hede is ideal for a summer beach holiday. Kallesmaersk Hede also invites you to discover the Danish heath landscape and watch the numerous bird species
The island of Nekselö: The island of Nekselö lies off the north-west coast. The trademark of the island is the pine trees which are a wind chaser. Several rare plants and animals are at home on the island of Nekselö
Vejlerne: Vejlerne is a bird sanctuary, which you are not allowed to enter directly, but there are numerous dams and observation towers on the edge of the Vejlerne sanctuary, which provide a view of the unspoiled bird life
Camping – close to nature & free
A very nature-loving and adventurous way to spend a relaxing stay in Denmark is camping. In Denmark there are many camping regions and places that invite you to camp and passionate campers to enjoy nature. Camping lets you be flexible, because you can arrange your day as you like, including eating when you want, or just enjoy the "being free". Camping is individual, simple and close to nature. Denmark is very suitable for camping, as there are beautiful nature reserves. FIV Magazine has selected the best campsites in Scandinavian Denmark for you. Now nothing stands in the way of a relaxing stay in Denmark!
Top 10 campsites
Skiveren Camping
Tranum Klit Camping
Hvidbjerg Strand Feriepark
Skovlund Camping Middelfart
Bornholm's family camping
Henny Strand Camping
Skalereden Camping
Hedebo Beach Camping
Neck beach camping
Gammelbro Camping
Land map
Copenhagen – Highlights, culture & good food
The beautiful capital of Denmark is a recommendable destination for a day trip or weekend trip, as it has a lot to offer! The former fishing village offers everything you could wish for from a successful city trip, including sightseeing, food and leisure.
Sightseeing: Places of interest & Attractions
The most famous sight in Copenhagen is probably the Little Mermaid. This tourist attraction is located at the Langelinie Pier and is the smallest landmark in the world with a height of only 125 cm. If you are in Copenhagen, you should in any case make a short side trip to the Little Mermaid! Fun and games for the whole family are provided by the amusement park "Tivoli" in downtown Copenhagen. A variety of roller coasters, rides and concerts make for an eventful day! Tivoli is one of the oldest amusement parks in the world and with its fairy-tale ambience invites several million visitors every year.  Another point that should be on your bucket list when you come to Copenhagen is the lively city centre known as "Strøget". With a variety of shops, vintage stores and department stores, the popular pedestrian zone is one of the largest shopping miles in Europe. Our final recommendation for your day in Copenhagen is "Nyhavn", the heart of the city! The beautiful colourful gabled houses that line the harbour serve as a meeting point for many residents and tourists. In cosy cafés, unique restaurants and charming bars, all the people of the world come together and enjoy the harmonious flair. Whether culture, shopping, leisure or food – the Danish capital scores in all categories! Here we have once again summarised the most important places to go:
The Little Mermaid
Tivoli Leisure Park
Strøget
Nyhavn
Restaurants: culinary, traditional & delicious
If you wanted to go out for dinner in Copenhagen, we have some special tips and recommendations for you! Copenhagen is not only great for sightseeing, but also has a lot to offer from a culinary point of view! Even if it's not particularly cheap to eat in Copenhagen, it's always worth digging a little deeper into your pockets! Streetfood, like hot dogs, Smørrebrød and Broens Gadekøkken, is a must, but a real piece of Denmark you will only take with you when you sit down in one of the unique, rustic restaurants. Very popular with Copenhageners is the restaurant "Radio", which is especially recommended for gourmet eaters. With seasonal ingredients, the kitchen conjures up a tasty dish from their frequently changing menu. The restaurant, which is equipped with wooden walls, also shines with its cosy, homely atmosphere and friendly ambience. Another tip from us is the restaurant "Døp", which is known for its hot dogs. This typical dish, is a main ingredient of the Danish cuisine and can be specialized in the Døp with spices like garlic, rosemary, rosehip or parsley. All hot dog fans should make a short stop here and enjoy an explosion of taste. For the Mediterranean taste, the "Gorilla" should be visited. The restaurant is composed of a restaurant and a bar and thus offers everything your heart desires. Small portions are served, which contain a Mediterranean mixture of meat, fish and vegetables. Those who are more into Asian food should visit the "Great China". With traditional Chinese food and an inviting atmosphere, this charming restaurant attracts its visitors. Although there are also questionable and for us unusual dishes, those who like to experiment should not miss the common Chinese cuisine around pig ears and stomachs. Here we have put together our top 4 restaurants again:
Radio
Døp
Gorilla
Great China
Weather Denmark: temperature & trend
Weather today / in 3 days
Denmark: questions & answers
Where is the most beautiful place in Denmark?
One of the most popular holiday regions is Bjerregaard at the southern end of the Danish headland.
Can you pay with Euro in Denmark?
In some tourist areas it is possible to pay in euros, but the change is then returned in Danish kroner.
Where is the most beautiful beach in Denmark?
The beach in Sondervig is one of the most beautiful and popular places for tourists to visit.
Where is the warmest place in Denmark?
The warmest area in Denmark is the island of Bornholm.
How much does alcohol cost in Denmark?
Alcohol in Denmark is relatively expensive. A fake beer, wine or spirits costs about 60-65% more in Germany.
https://fivmagazine.com/wp-content/uploads/2020/02/block-haus-house-makler-realtor-usa-canada-berge-hills-mountains-see-lake-bergsee-abgeschieden.jpg
823
1280
Lisa-Marie
/wp-content/uploads/2020/07/fiv-magazine-news-instagram-youtube-tiktok-influencer-fashion-interior-jewelry-real-estate-tips-help-logo.png
Lisa-Marie
2020-02-20 07:00:58
2020-11-11 11:28:25
Holiday home & Flat Denmark – Nature, Camping & City trip