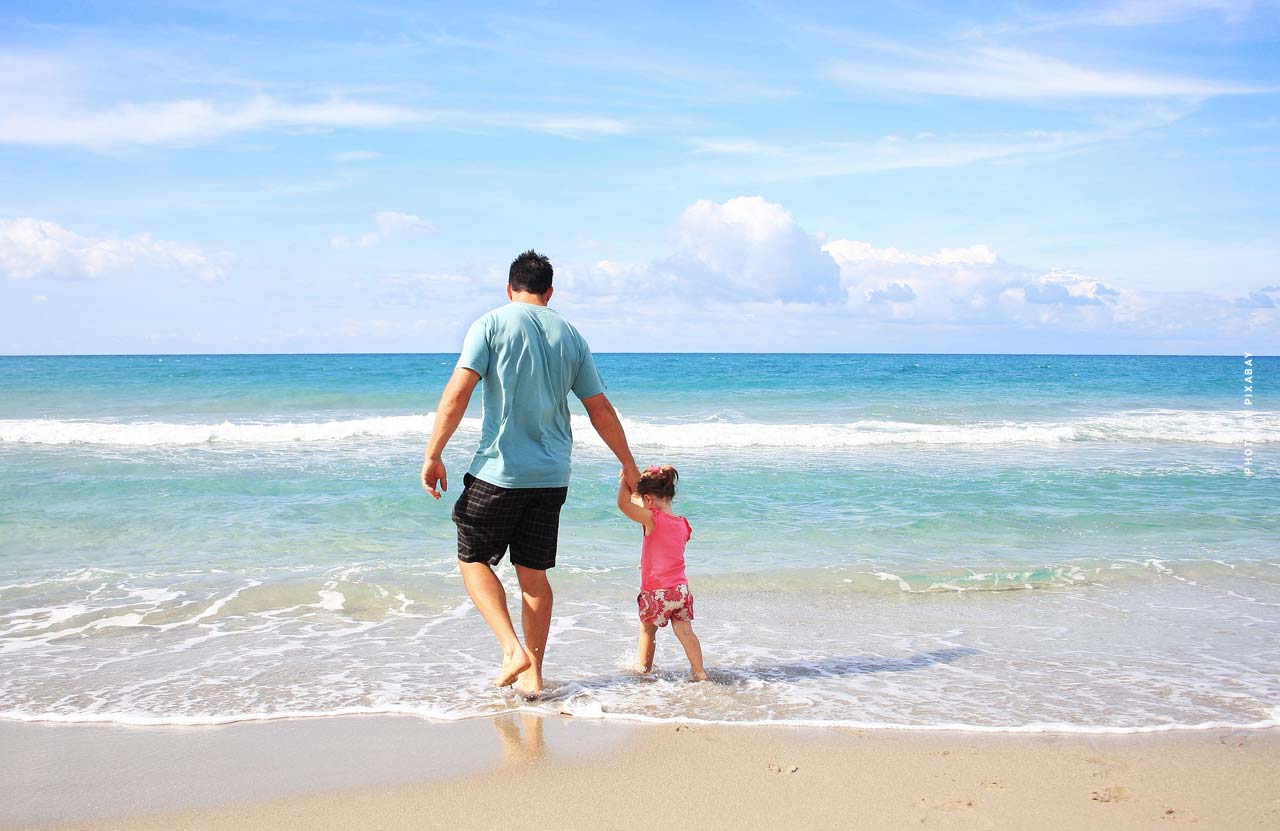 Portugal holidays: All inclusive, camping and hotel – Tips for Algarve, Porto & Co.
Portugal is a popular destination, and stands for sun, beach and holidays: Cities like Lagos, Vilamoura or Faro with an authentic charm fascinate many tourists every year with green cliffs, dream beaches and deep blue Atlantic sea. Especially the west coast is considered a wild and mostly undiscovered area. But Portugal is also suitable for an exciting city trip, for example in beautiful cities like Porto or Lisbon. The most western country of Europe is located on the Iberian Peninsula and has a lot to offer, because there is a lot to discover. FIV Magazine has put together a guide to Portugal for you.
Accommodation in Portugal: From budget to luxury
The flights are booked, the holiday can come, now the question is what kind of accommodation to choose to enjoy Portugal to the fullest. When staying in Portugal, you can choose from a variety of hotels (luxury hotels, family hotels, wellness hotels, etc.) Another option is to rent a holiday home or apartment. Alternatively, you can go camping on the Atlantic coast and experience and discover the Portuguese nature.
Listen along with Zoe:


Germany - Spain - USA
Holiday flats in Portugal: Good value for families
Holiday apartments or holiday homes in Portugal are currently a very popular alternative to the classic hotel stay. There is also a wide range of holiday homes to choose from: Be it a small apartment for travellers with a small budget or a luxury holiday home with a large apartment complex and pool. The good thing about holiday homes is that you can book a stay over a longer period of time for an affordable price.
Holiday homes are flexible, because holiday homes have kitchens where you can prepare food at any time and at a reasonable price, which is very practical and affordable for a group of several people. As it is the case in hotels, one is not bound to certain buffet times. The coolest thing about apartments and holiday homes is that you often do not have to leave your beloved pets at home and can take them with you. You can easily book holiday apartments online.
Hotels in Portugal: Luxury Hotels & Family Hotels
Portugal has many different hotels to offer: From adventurous family hotels to relaxing wellness hotels or high quality and first class luxury hotels. Depending on your budget and preferences, you can find the hotel that suits you best, ensuring a carefree and enjoyable stay. Hotels are comfortable: you don't have to worry about anything, be it food or cleaning your room, because the hotel staff will take care of everything. Portugal has a stunning selection of organic and natural hotels, most of which are located in the centre of Portugal. Perfect for travellers who pay special attention to sustainability.
TOP 10 campsites in Portugal
Camping is close to nature and adventurous. More and more people are convinced of camping, because it is trendy and exciting. A country like Portugal, which is Mediterranean, has beautiful beaches and a breathtaking nature, calls for camping. FIV Magazine has selected the best campsites in Mediterranean Portugal for you.
Algarve
Parque de Galé: Familiar, on the beautiful beach of Galé
Camping Serrao: Camping site with pool and wild beach
Turiscampo Algarve: Luxurious, several swimming pools and whirlpools
Porto and Northern Portugal
Camping Orbitur Rio Alto Park: direct access to the beach, shared pool
Garfepark Camping: Clean, natural and quiet
Parque Biológico de Vinhais: Natural oasis with panoramic views of the surrounding mountains
Central Portugal
Quinta Chave Grande: Breakfast service with regional products, natural
Camping Toca de Raposa: Quiet, hiking tours in the surroundings
Bubulcus & Bolotas: Sustainable, near the city of Lisbon
Campismo o Tamanco: Young atmosphere and natural
Map Portugal:
The coolest spots in Portugal
Portugal has an incredible amount to offer and there is a lot for travellers to discover. Be it the breathtaking nature or dreamlike beaches. Especially the big cities of Lisbon and Porto are a must see, they have become the most popular destinations in Western Europe. More and more travel enthusiasts want to discover Portugal. The big cities convince with history, many activities for tourists and beautiful spots to see and experience.
Exciting activities in the metropolis of Lisbon
Lisbon is a famous cosmopolitan city that has a lot to offer and enchants many tourists, so we have made a list of things to do and see in Lisbon.
Listen to Fado: Fado is a well known Portuguese music style that is best enjoyed over dinner in a restaurant in Alfama, Mouraria or Madragoa.
Climb the castle Castelo de Sao Jorge: The famous Portuguese castle is the highest point in the Portuguese city and simply fascinating.
Take the Santa Justa elevator up: The elevator is over 100 years old and offers a breathtaking view of the old town of Lisbon.
Ride the tram: A tram ride through Lisbon is one of the best ways to get around the historic districts of the city. It's also a cool photo spot.
Go to Terreiro do Paco square: Terreiro do Paco is the largest square in Lisbon, and is considered a symbol of the city of Lisbon.
Exciting activities in the popular Porto
Porto is the second largest city in Portugal, and is translated into German as "port". Porto is located on the Atlantic coast and is fascinating and lively. It is one of the most popular tourist destinations in Western Europe. The city offers interesting tourist activities and an exciting nightlife.
Discover the Ponte Dom Luis: The Dom Luis is located in the heart of the city, connecting the municipality of Vila Nova de Gaia with the Ribeira district. The Dom Luis offers an unforgettable view over Porto.
The Estacio de Sao Bento: The historic railway station is located in the centre of Porto, and is a must see because of its architecture and the paintings inside the station.
Livraria Lello: The Livraria Lello bookshop is a cathedral of books. Every visitor will remember the bookshop through the beautiful wooden staircase.
Igreja dos Clérigos – The Clérigos Church: The Igreja dos Clérigos is built in a breathtaking baroque style. In the former monastery there is now a museum with goldsmith's art, paintings, sculptures and furniture of the 13th to 20th century. The church is one of the symbols of Porto.
Parque das Virtudes: The park is right in the middle of town. It is located in the centre of the city and is terraced. From the park you have an unforgettable view of the Douro, the Vila Nova de Gaia and the customs building. The Parque das Virtudes is a good place to picnic and relax. A place that you must have seen and experienced in Porto!
Weather Portugal: temperature and trend
Weather today/ weather in 3 days
Questions & answers on Portugal:
What currency is in Portugal? Euro.
What animals are there in Portugal? : The Iberian Wolf, the Pardellynx and the Iberian Hare belong to the animals that only exist on the Iberian Peninsula and therefore also in Portugal. There are also wild goats, foxes, wild boars, deer, stags, wild cats, weasels, martens, otters and a few brown bears.
What religion has Portugal? About 81 per cent of Portuguese are Catholic (according to the 2011 census), while Protestants and other Christian religions make up about three per cent of the Portuguese population. About 3000 Portuguese profess the Jewish faith and about 20.000 Portuguese profess Islam.
How many foreigners live in Portugal? Statistically speaking, there are ten Portuguese citizens of non-Portuguese origin (many of whom now hold a Portuguese passport). More than half of the foreign population lives in Lisbon, apart from which it is concentrated in the urban areas along the coast.
https://fivmagazine.com/wp-content/uploads/2020/01/vater-sohn-strand-liebe-spielen-sommer-kapitalanlage-lebensversicherung-kapitallebensversicherung.jpg
831
1280
Stephan
/wp-content/uploads/2023/08/fiv-magazine-logo-news-influencer-fashion-interior-travel-real-esates.svg
Stephan
2020-02-13 15:09:12
2022-01-13 12:53:50
Portugal holidays: All inclusive, camping and hotel – Tips for Algarve, Porto & Co.