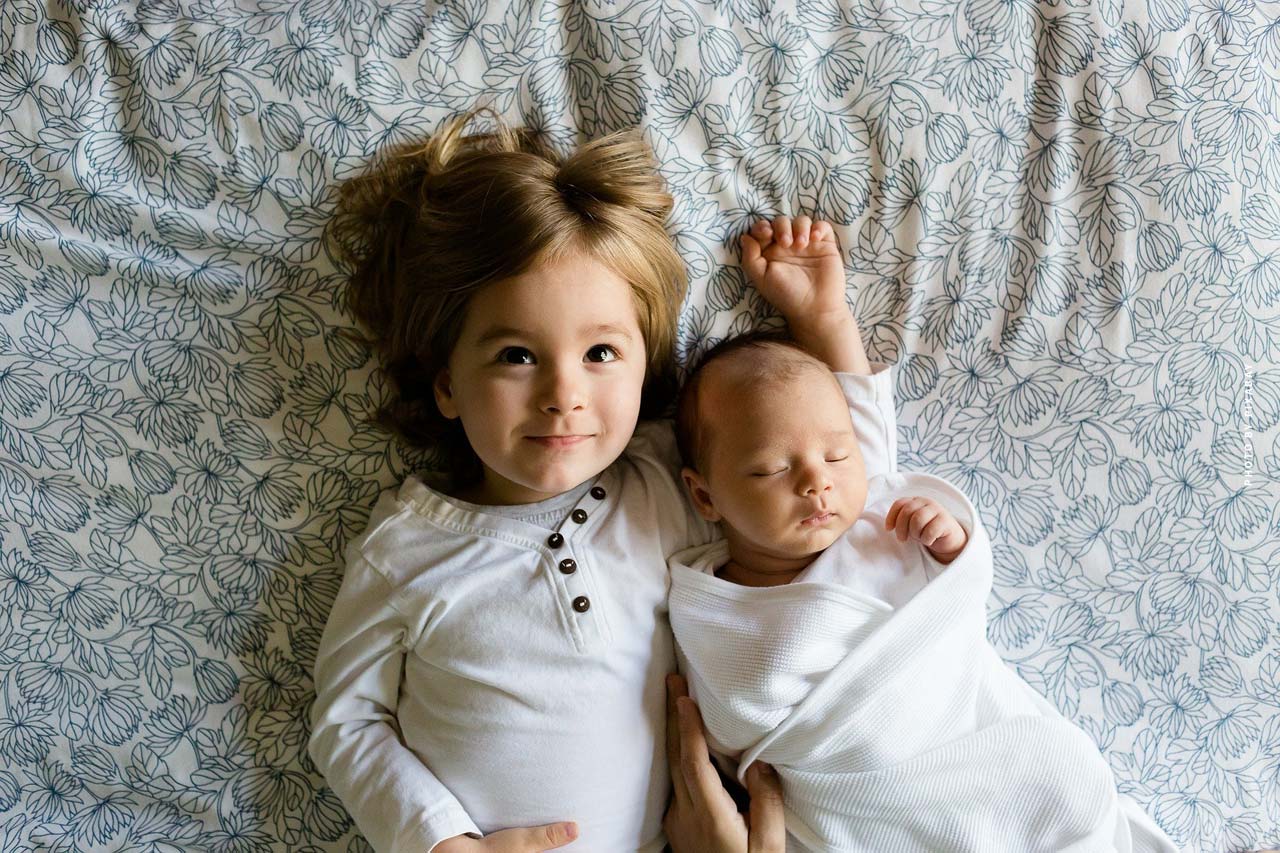 Whether sea, city or country – cheap & family-friendly holiday with children
The holiday season is just around the corner and everyone is looking forward to relaxation and a break from everyday life. But can holidays also be relaxing with children, or is a stressful time already pre-programmed? A holiday with children can be just as beautiful, peaceful and contemplative! FIV Magazine has selected a few destinations for families, where both children and parents can enjoy themselves. Fun and games for the little ones and at the same time relaxation for their parents – whether by the sea, on a farm or in one of the most beautiful cities in Germany, there is something for everyone!
Holiday with children by the sea: sun, beach & fun for the whole family
If you want to travel with children, you can't go wrong with a beach holiday. Enjoy the sun for the parents and splash in the sea for the children. A holiday by the sea provides bathing fun for young and old! You don't have to go too far away for that.
Tuscany – beach, nature and bathing at the Mediterranean Sea
Tuscany is a good mix of everything you could wish for in a successful holiday – beautiful landscapes, good food and above all wonderful beaches!
Here, seaside resorts such as Marina di Massa or Forte dei Marmi are highly recommended, as the beaches run very shallow into the sea and are therefore advantageous for families with small children.


Germany - Spain - USA
Polish Baltic Sea – a secret tip for bargain hunters
A holiday in Poland on the Baltic Sea is also becoming increasingly popular. If you are looking for a cheap beach holiday with your children, you will definitely find it here. The approximately 500 km long sandy beaches invite with family-friendly ambience and reasonable prices for accommodation and food.
So if you like long walks on the beach and good food, the Polish side of the beautiful Baltic Sea can be considered an insider tip.
Sardinia – fine sand & crystal clear water
Sardinia as a destination for families not only convinces with its long, fine beaches and turquoise blue water, but also offers much more potential for adventurers! On the one hand, you can take your little ones on an excursion to the "Parco Sardegna in Miniatura" amusement park and spend a few pleasant hours there. Furthermore, you can visit one of the numerous camping sites and sleep directly on the sandy beach. A unique experience for the whole family! In Sardinia there is always something going on, especially in the high season, so that new acquaintances can be made quickly.
Top 5 destinations for families in Germany: cheap & paradise time in nature
If you don't want to take a long trip, you can simply stay in Germany with your family and find the most beautiful family-friendly corners.
Bavaria – Holiday in the beautiful south of Germany
As the largest federal state in Germany, Bavaria also offers great holiday potential for families in the summer, however, even at colder times of the year and can score points above all for its diverse nature and mountainous landscape. In summer, it is a good place to go hiking or take short walks with small children. But also in winter skiing or sledging is possible.
Holiday feeling at low tide & high tide on the North Sea coast
The North Sea is also very popular with families with small children and offers a variety of leisure activities. In summer you can cool off in the sea or go hiking through the mudflats at low tide. There is a lot to explore and discover, especially for children. Although it is a muddy affair, this is what makes a holiday an unforgettable time. Another must do when you are at the North Sea is a trip to the seal banks. A short boat trip is enough in order to view numerous seals from close proximity. In any case a highlight for all animal fans!
Resin – between forests, streams & mountains
For all nature lovers who have not yet discovered what is right for them, the Harz offers everything their heart desires. Countless forests, streams and a mountainous landscape. Whether you want to go for a leisurely walk or a real hike – there is definitely a lot to see. The myths and legends surrounding the Harz are also an appealing factor that attracts tourists to the Harz.
Family-friendly atmosphere in the Black Forest
The Black Forest, as the largest contiguous low mountain range in Germany, is also a very popular travel destination, as family friendliness is a high priority. In a hotel, a holiday flat or a pension – in the beautiful holiday resort, relaxation and wellness are very important. For those who like it a bit more spectacular, the famous Europa Park is recommended for the one or other adrenalin kick.
Baltic Sea – fresh sea air & bathing in the sea
The Baltic Sea is the perfect place for a family holiday because of its many beaches. With fresh sea air and a pleasant climate you can splash around in the clean sea or enjoy the beautiful nature. Apart from that, the Baltic Sea also offers scope for discovery tours on foot or by bike, so that you can spend a nice and varied time together as a family.
Holidays with children on a farm
If you want to devote yourself completely to nature and leave everyday life behind you, you should definitely consider a family holiday on a farm! Far away from work and hustle and bustle, a few relaxing days in the country can be spent! I have once listed a few good reasons for a relaxing holiday in the country.
A paradise for children: nature & farm animals
Here children's dreams come true! Frolic in nature, make new friends on one of the playgrounds and experience farm animals up close. And all of this in a child-friendly environment, so that parents can relax and escape from everyday stress. A positive side-effect of the holiday – the children can occupy themselves alone without technology and learn new things about the country, animals and nature.
Cheap holiday apartments: cosy atmosphere in the country
An alternative to the otherwise rather expensive hotels, offer this holiday apartments. Families can spend the nights here in a cosy atmosphere and are thus among themselves. An advantage in contrast to hotels is also that other guests are not disturbed, especially by small children. So the holiday can be enjoyed to the fullest and you can save one or the other Euro!
Idyllic landscape: holiday in nature
Another main reason to choose a farm holiday is the surrounding landscape. In the midst of nature you can listen to the murmur of streams or rivers and breathe in the pleasant air. In addition, culinary dishes can be enjoyed, which in the best case come directly from the farm.
Even if you have to settle for a slightly different kind of holiday, a few wonderful days on the farm are definitely worth experiencing and offer a wonderful time for the family that you will remember for a long time to come!
https://fivmagazine.com/wp-content/uploads/2020/01/kinder-geschwister-sicherheit-alter-kapitalanlage-lebensversicherung-kapitallebensversicherung-tipps-hilfe-anleitung-fuer-eltern.jpg
853
1280
Lisa-Marie
/wp-content/uploads/2023/08/fiv-magazine-logo-news-influencer-fashion-interior-travel-real-esates.svg
Lisa-Marie
2020-02-16 07:00:34
2020-11-11 11:34:20
Whether sea, city or country – cheap & family-friendly holiday with children