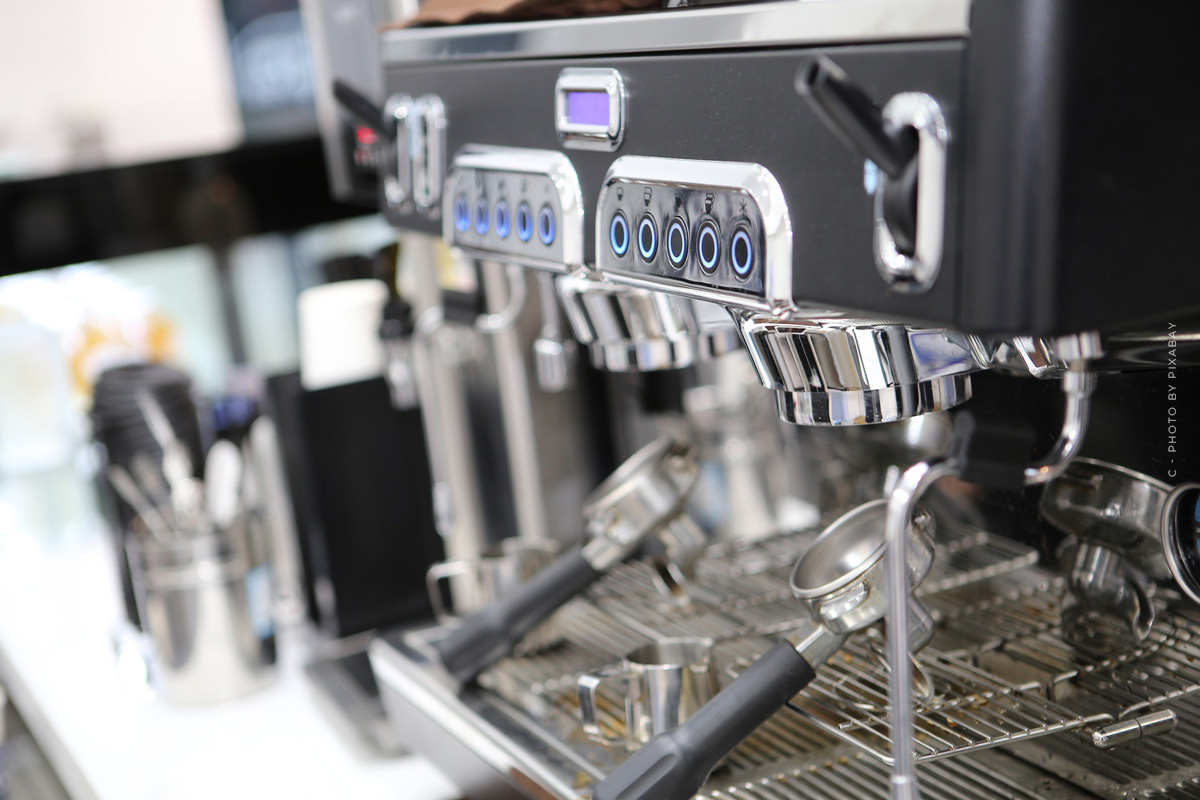 Coffee machine XXL: grinder, beans & operating system-the best fully automatic coffee machines in the test
Coffee maker: The first thing you do in the morning is go straight to the kitchen and to the coffee maker. So why should you save money on such a product, which is already firmly anchored in the morning routine for so many people? We show you here what a good coffee machine should be able to do, what types of coffee there are and why every German consumes an average of 4.8 kilograms of coffee a year. What makes this hot drink so popular and is it just the extra energy boost? Whether grinder, operating system, beans and processing. Here you can find out everything you need to know about the perfect fully automatic coffee machine.
Coffee: Why everyone loves it
A good coffee is one of the Germans' favourite drinks and is more popular than ever. More and more households create an expensive coffee machine to enjoy a good hot drink at any time. However, there are a variety of products and the choice is large. So first ask yourself what you need a coffee maker for in the first place. So what should your machine be able to do, is a filter coffee machine enough or do you prefer the convenience of a fully automatic machine? How many cups per day should your product be able to make and do you only need a machine for your home or for your office? Here you can find out everything you need to know!
Facts & figures: Coffee consumption in German households
On average, every German drinks 2 cups of coffee per day. This is a full 4.8 kilograms of coffee per year. So why is coffee such a popular drink and why is it consumed so heavily? The first thing many people do when they get up is to go to the coffee machine. It usually doesn't matter at all whether it's a filter coffee or a cappuccino from a fully automatic machine. Many need their caffeine boost in the morning and more cups follow throughout the day as well. So which coffee is the best, which machine can stand out and what varieties are there?
At home or for the office? Which machine is suitable?
Depending on whether you are looking for a coffee maker for your home or for your office, you should determine the capacity of the product. If you want to buy a machine for your home, it is enough if it can make a few cups per day. If you are looking for a model for your office, the machine will often have to make up to 100 cups per day. In the latter case, a fully automatic coffee machine is recommended. With such a product, you can make a wide variety of coffees and hot drinks. From cappuccino, to cocoa to tea, everything would be included in such a machine, which is why this is suitable for many people with different tastes.
Manufacturer:: The top 5 manufacturers of coffee machines
There are of course many brands of coffee machines and accordingly a lot of competition. Nevertheless, some tests are conducted annually and some manufacturers stand out. In the following you will find a list with the top 5 coffee machine manufacturers for fully automatic machines!
Philips
Siemens
WMF
De'Longhi
Saeco
Caffeine content in the different types of coffee
Caffeine provides the right energy boost. But which coffee or hot drink provides the most of this and keeps you awake and fit for a particularly long time? The highest caffeine content is, as you have already guessed, in espresso. Here you get 110mg of caffeine per 100ml. Filter coffee follows close behind with 80 milligrams per 100ml. Black tea offers 50 milligrams of caffeine and cappuccino just 30 milligrams per 100 milliliters.
Espresso – 110mg
Filter coffee – 80mg
Black tea – 50mg
Cappuccino – 30mg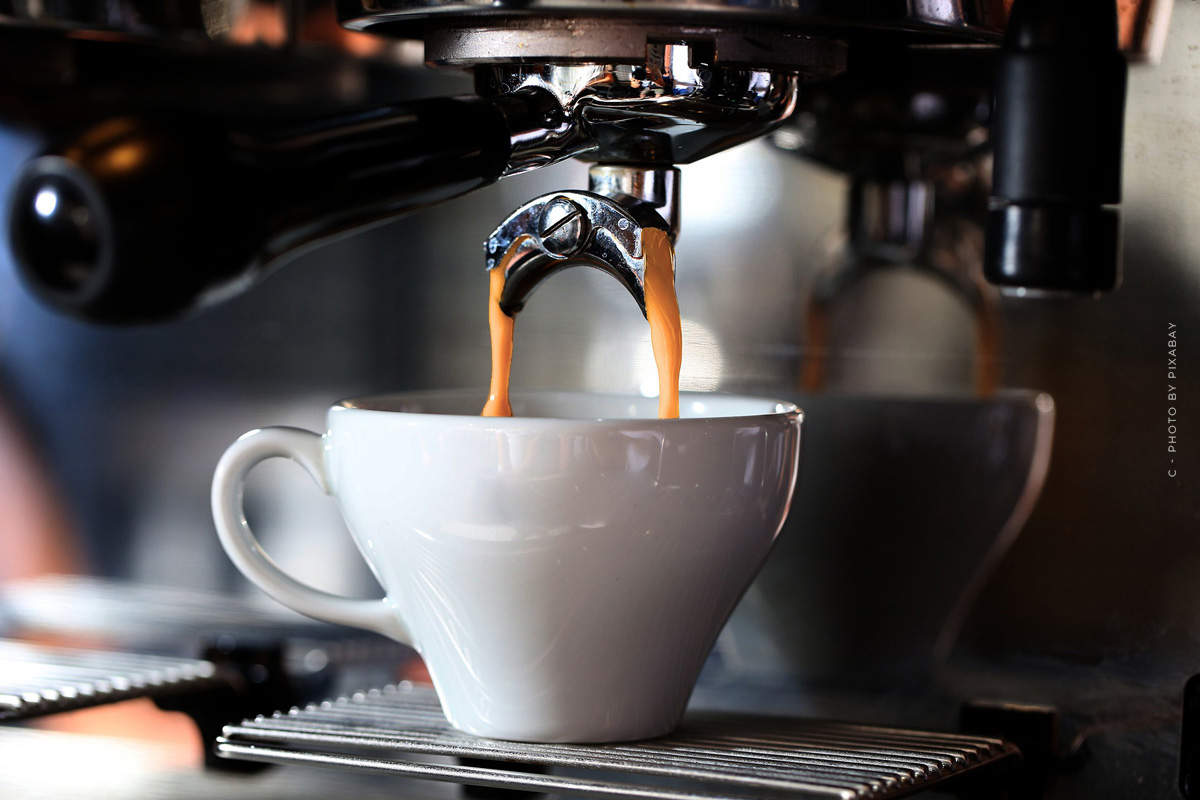 The best machines in the test: WMF & Philips
We have researched for you and now present two different products from different manufacturers. First, we will briefly tell you something about the WMF 1100S. This is a fully automatic coffee machine, which is ideal for smaller offices. The functions are wide-ranging and the variety of coffee and hot drinks is hard to beat. The Saeco SM7683/10 Xelsis machine from Philips also has a lot to offer. Besides the 12 different coffee functions, you can easily use the machine with the help of a touch display and the creation of user profiles.
WMF 1100 S fully automatic coffee maker: a promise of quality
One of the most popular coffee machines is definitely the WMF 1100S fully automatic coffee machine. This is especially suitable for smaller offices and can produce up to 80 cups per day. With the help of the intelligent colour touch display you have the possibility to get a variety of coffee specialities or hot drinks at the push of a button to enjoy your relaxing break. The WMF 1100S includes various functions and can be extended with the help of extra equipment. If the demand is higher and a greater performance is required, there are other successor models with a higher capacity and more functions.
You want to know more about this machine? Here you can find an article with lots of extra information!
Saeco SM7683/10 Xelsis: Coffee variety and high quality
The Philips brand coffee maker also promises high quality, unique coffee enjoyment and numerous functions. For example, this product has an external milk container, a 12-stage ceramic grinder and the function to clean itself automatically. In total, this machine can offer up to 12 different coffee specialties to satisfy every taste. Also the handling and the fast working of the machine speaks for itself. With the help of a touch display and the creation of user profiles, you can quickly and easily get your dream coffee.
You want to know more about this machine? Here you can find an article with lots of extra information!
Quality Features: Grinder, Functions & Handling
A high-priced coffee machine should be of very high quality and fit the price-performance ratio. In the following paragraph you will now learn what you should look for when buying a coffee maker or a fully automatic machine and on which quality features you should take a special look. Firstly, we talk about what a good machine should be able to do. What functions should be included, what is the machine used for and what features are needed. Also, let's take a look at the inside of the product: the grinder. Which material is recommended and what are the advantages and disadvantages? Finally, the handling is also important. How can the machine be operated, used and cleaned? What are the advantages of a touch display?
What should a good machine be able to do?
A good coffee machine should above all be able to make good coffee. Of course! But what else is important? For one, the quality is one of the most crucial points in such a purchase. In addition, the range of functions should be adapted to your needs. Do you just need a little energy boost in the home office or do you want a simple cup in the morning before work? Then a less expensive machine will usually suffice. For more choice of drinks and extra features like frothed milk, a fully automatic machine is more recommended for a higher price. Furthermore, the machine should of course be easy to use and fit visually and in terms of size.
Grinder: ceramic or stainless steel? Who makes the race
The grinder is one of the most important components of a coffee machine, because this decides how the coffee beans are ideally prepared for extraction. There are a few functions that should not be ignored. On the one hand, the grinder should grind this evenly, as finely as possible and with as little heat development as possible. When it comes to the grind material, you usually have two options. Either you choose a grinder made of stainless steel or ceramic. The difference in the coffee is usually not great, but it can be said that stainless steel is more susceptible to heat and usually cheaper. Ceramic is usually a little further ahead in price and is particularly appreciated for a low volume.
Handling: easy operation with the help of a touch display
One of the most important things about a coffee machine is that it is easy and pleasant to use. Especially if you buy a machine in a high-priced class, you should not have to invest unnecessary time in learning the appropriate operation. The coffee machine should therefore be easy to use and everyone, whether at home or in the office, should be able to get their coffee quickly. Especially with fully automatic machines, there is often a touch display, with which you can get your drink at the touch of a button. This simplifies the process and it needs, especially in larger offices, no appropriate instruction. One has such a product usually the appropriate images to the respective drinks and also processes such as cleaning are explained with graphics and small films step by step.
Coffee varieties at a glance: Espresso, Cappuccino & Latte Macchiato
There are numerous types of coffee and specialties. Some are more classic and others are more unusual. Most varieties differ in the way they are prepared. Some are served without milk, some with a little milk and others again with extra milk frother. Here we present the top 5 of the most popular types of coffee, tell you something about the preparation and the ingredients. Whether you need it to wake you up in the morning or to give you that little energy boost in the afternoon. Here you can find out everything about the amount of coffee, caffeine and Mich content in your favorite coffee.
Espresso: the little pick-me-up
Espresso is probably one of the simplest and easiest coffees to make, and it also has the most caffeine. No milk or milk foam is added to this preparation, so it also has almost no calories. It is also a perfect pick-me-up. With a caffeine content of 110mg per 100 ml, it is ideal to enjoy in the morning.
Café Creme: the classic variant
Café Creme is made in a similar way to an espresso, but is less strong and therefore lower in caffeine. The coffee beans are lighter in this specialty and are ground more coarsely. In addition, the beans are roasted at a medium level. The Café Creme is the usual black coffee and is refined by many consumers with some milk or cream.
Cappuccino: energy boost in the afternoon
Compared to espresso, cappuccino is a little more demanding in its preparation and serves especially for enjoyment. This type of coffee is prepared with an espresso, three times the amount of milk and milk foam. The intensity of the coffee is less strong, which is why the cappuccino is so popular with many.
Latte Macchiato: coffee speciality with lots of flavour
Latte macchiato is also a very popular and well-known type of coffee. This specialty is consumed especially often by coffee beginners, because you can hear only a slight coffee note in the taste. The Latte Macchiato is prepared with about 120ml of milk and an espresso. As a conclusion, there is also a milk foam on the drink.
Latte: special combination and suitable layering
The latte is also very popular, especially with beginners, because the coffee flavor does not come out strongly. Unlike other coffee creations, this variety is not made with an espresso, but with filter coffee. The same amount of coffee is added to milk. Due to this preparation, this drink is less caffeinated and is ideal as a little refreshment in the late afternoon.
Kitchen equipment: Coffee machine to match the furnishings
The kitchen is probably the place where you spend the most time after the bedroom. Whether it's to go to the coffee machine in the morning, for a meal with the family in the afternoon or for conversations in the evening with a glass of wine. This room in the house is used so frequently, which is why the design and furnishings should be ideally matched. And likewise, your coffee maker should fit in with your kitchen as well. In the following, you'll find out what your coffee maker should look like and how it can best fit into your kitchen. We also present the hottest kitchen trends and offer the right inspiration for this important room in your home.
Want to learn more? Here you'll find a more in-depth article with all the information you need about furnishing a kitchen!
Coffee maker: appearance, size & co.
A coffee maker is just one part of your kitchen, but it can add a lot of quality to it and at the same time it should fit in with the décor. Depending on the model, size and manufacturer, you have a variety of products from which you can choose your ideal one. First of all, it is about the utility and therefore also about the model of the machine. What should it be able to do? How high should the capacity be and what kind of coffee do you like to drink? Depending on the features and functions, the size will also change. So, for example, make sure the machine fits on your countertop or find an extra space. Maybe on a serving cart including a coffee bar? Once you've decided this, choose a color. Many manufacturers offer a wide range of colors, and some machines can be purchased in a classic metal look. So choose the look that suits your interior.
Kitchen planning & furnishing: from the first idea to delivery
Planning a kitchen can take a lot of time and is not always easy to implement. There are many factors to consider and you should think about your dream kitchen in advance. How much space is available? How should it look like? What appliances do I need? Will I still like the kitchen in a few years? These are some aspects you should think about beforehand. So find the right inspiration, look around on the internet or in furniture stores and plan your dream kitchen down to the smallest detail. Choose all the materials and match your appliances to the look of your kitchen!
Kitchen trends: country house, skandi or minimalist?
There are many different ways to design and furnish your kitchen. Besides the standard white kitchen, there are many other kitchen trends to choose from. Decide between a modern country kitchen, a Scandinavian style or dare to take a look at a black design. Dare to try something new and turn this special place into your favorite room. With the help of the right colour, the right materials and coordinated accessories, you can easily create a kitchen in a special and unique style.
https://fivmagazine.com/wp-content/uploads/2021/04/kaffee-vollautomat-cappuccino-milch-bohnen-morgen-tasse-espresso-edelstahl-siebtrager-glas-barometer-1.jpg
800
1200
Lisa-Marie
/wp-content/uploads/2020/07/fiv-magazine-news-instagram-youtube-tiktok-influencer-fashion-interior-jewelry-real-estate-tips-help-logo.png
Lisa-Marie
2021-04-01 09:55:21
2021-04-01 09:55:21
Coffee machine XXL: grinder, beans & operating system-the best fully automatic coffee machines in the test